Airtasker is proud to announce that we've partnered with Otis to provide a discount program on prescription medicine. Taskers can now enjoy discounts up to $95 on their prescription drugs and access to more than 35,000 participating pharmacies nationwide.
Otis, a digital pharmacy savings card company, sees and understands the struggles of independent contractors, and they aim to make their lives easier with a simple and accessible healthcare experience. Otis helps freelancers or self-employed workers save a few dollars every month at the pharmacy with their smart savings card.
How can this benefit Taskers?
Through this partnership, Airtasker shows how important affordable healthcare is — including prescription drugs. Many people find prescription drugs more expensive compared to over-the-counter medicine. Now, Taskers can save more and do more with this new pharmacy discount program.
With this new venture, Airtasker gives back to the Tasker community by encouraging them to prioritize their health after a day's work. You can only keep working if you care for and listen to your body.
How does it work?
Using the discount program is easy:
Simply visit Otis to sign up and get your card details delivered directly to your phone. No app is required.
Wait for the welcome text message with your membership details.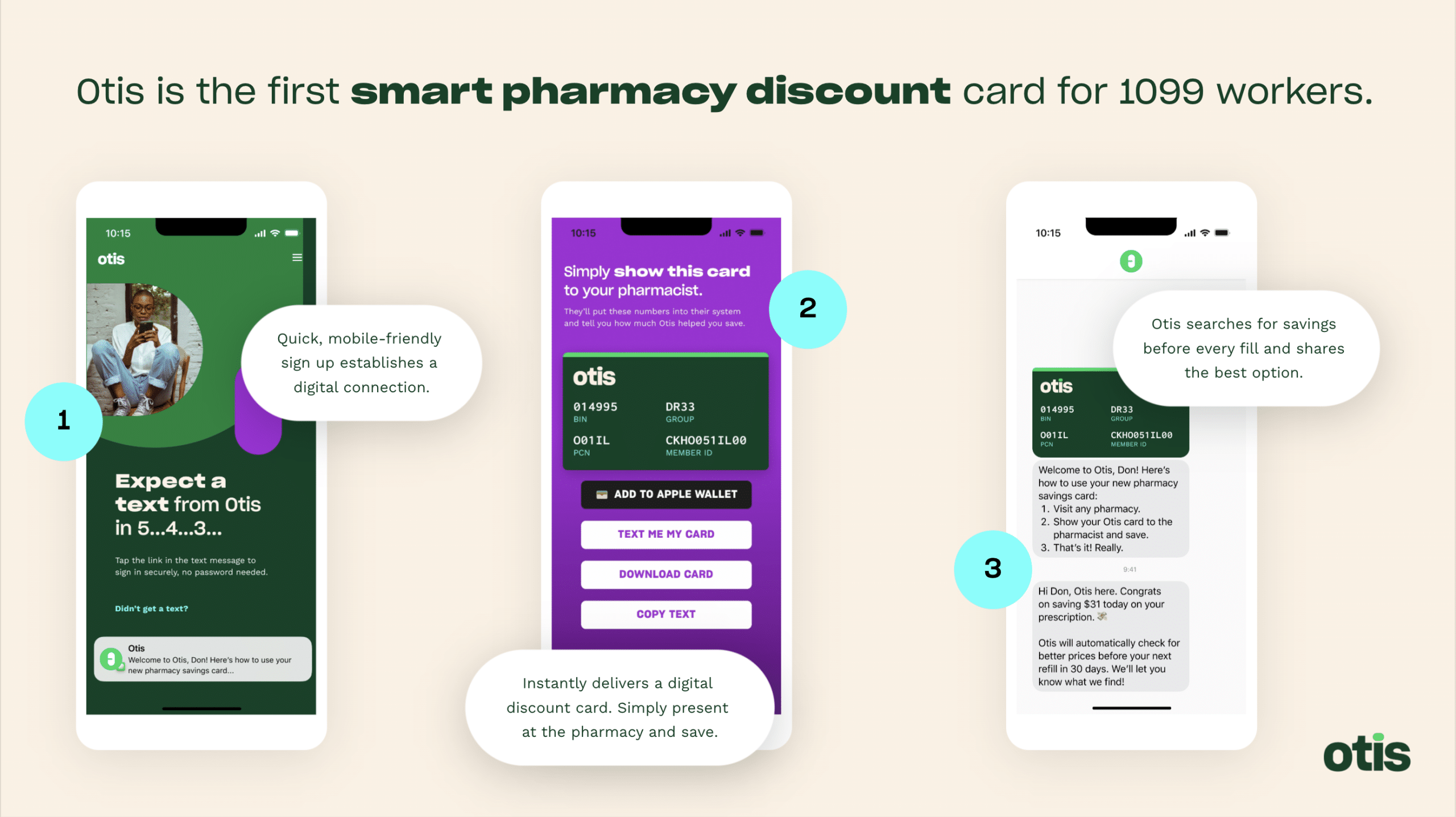 With your Otis card, you can use your new pharmacy savings card in two simple steps:
Visit any pharmacy.
Order your prescription medicines and show your Otis card to the pharmacist to claim your savings.
Otis also understands your prescription or medication preferences, alerting you when your prescription is due for a refill. Not only that, Otis will inform you of the best cost-saving options considering the price and pickup or delivery combo at your trusted pharmacy.
Airtasker continues to show its commitment to its dedicated users — providing them with income and other aspects of their lives. Whether you're a part-time Tasker or an independent contractor, Airtasker aims to provide the best tools, resources, and discount programs to help the Tasker community lead a successful life.