Fais is a busy Tasker who uses Airtasker to supplement his income on-top of his full time job in West London. Like many Taskers on the site, he found us after looking for ways to earn extra money utilising skills he already had.
"I used to do a lot manual labour working with my Dad, but after him retiring and passing away soon after, I needed to find a way to earn extra income. My full-time job is at a desk, so Airtasker is also a great way for me to get plenty of physical exercise too! The main types of tasks I accept are decorating, handyman-type jobs, carpentry, furniture assembly – basically anything that I'm comfortable with that isn't too technical."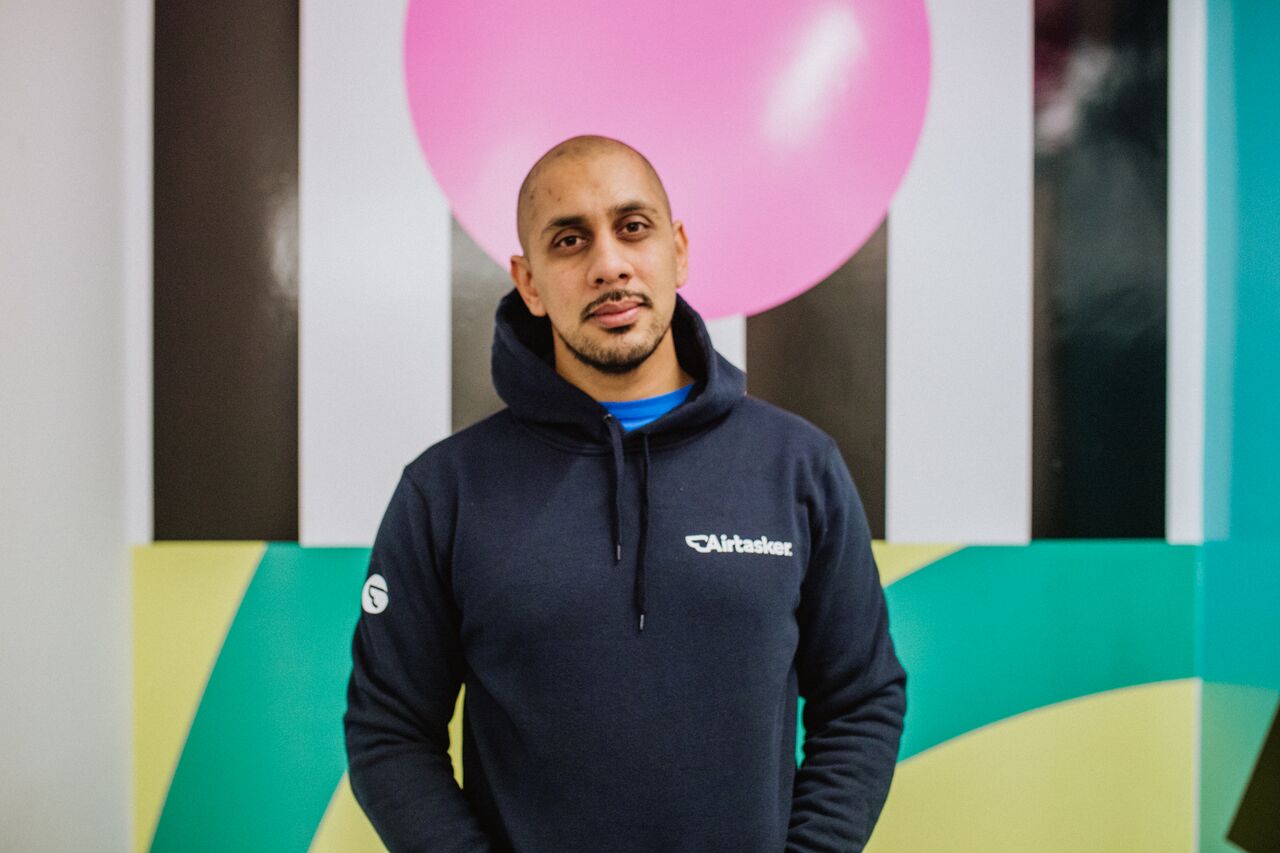 We then asked Fais about the impact, if any, Airtasker has had on his life.
"Airtasker has made a massive difference to me. Unfortunately after my Dad passed the family inherited some debts that I had to look after for not just myself and my wife, but for my Mum and sister too – because of the work I took on it meant I could help with that. On top of that, my wife is also seven months pregnant – so it's been helpful paying off a few things and working as much as possible this side of the pregnancy. I've been reading a lot of blogs and babies are expensive! Airtasker provides a great extra revenue stream for my family."
And he's been busy! Fais has been working around the clock, and as we write this, currently has a perfect five-star rating and a 100% completion rate. We asked him what advice he'd give to new Taskers.
"My top tip for Taskers would be to stand out by making yourself look as professional as possible. When I'm applying for a job I give all the information necessary: my experience, my tools, how long I think it'll take me etc, whereas I see other people respond halfheartedly with 'yeah I can do that', and it just doesn't work like that – people need to have that initial trust in your professionalism."
Solid advice.
We salute you, Fais! What a gent.
Have a look at our blog for other Tasker stories!