Whether it's cleaning or gardening, babysitting dachshunds or songwriting – the breadth of tasks we see posted on Airtasker is genuinely massive. But from time to time, we see a task that really reminds us just how creative – and how powerful – the platform can be.
Like, sayyyyyy, this one: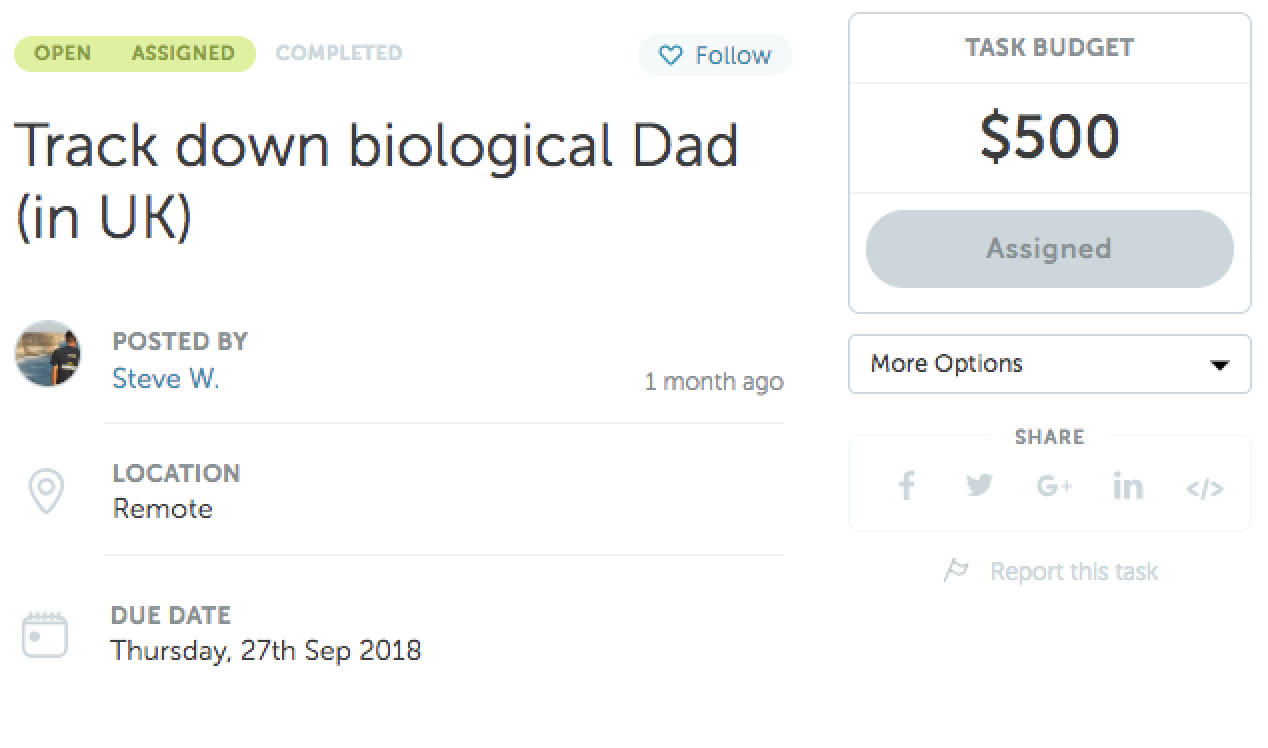 Posted over on our Australian site, Steve W called out for someone to help find his biological father in the UK – with just his name, age and place of birth as starting info. Soon after posting, a genealogist Tasker on the site contacted Steven and is now working towards hopefully tracking down his Dad – all the way from Australia.
Here's hoping they're successful!
*We've contacted Steven to see if we can help in any way and if he'd like to share any updates on the task.