Us Brits love a good cuppa, and our Taskers have shown they are no exception. We recently asked 1,000 tradespeople and those who have hired them, to share the things they really appreciate when working a job and those things that can be a little annoying too.
No matter what the job, our study revealed that 61% of tradespeople say they most appreciate being offered a hot drink. But it seems some homes are drier than the Sahara desert, as a third of homeowners say they don't offer any drinks at all. It gets trickier when you find out that just offering tea can be a bug bear too for those coffee drinkers, so best to play it safe and stick with "can I get you a drink?".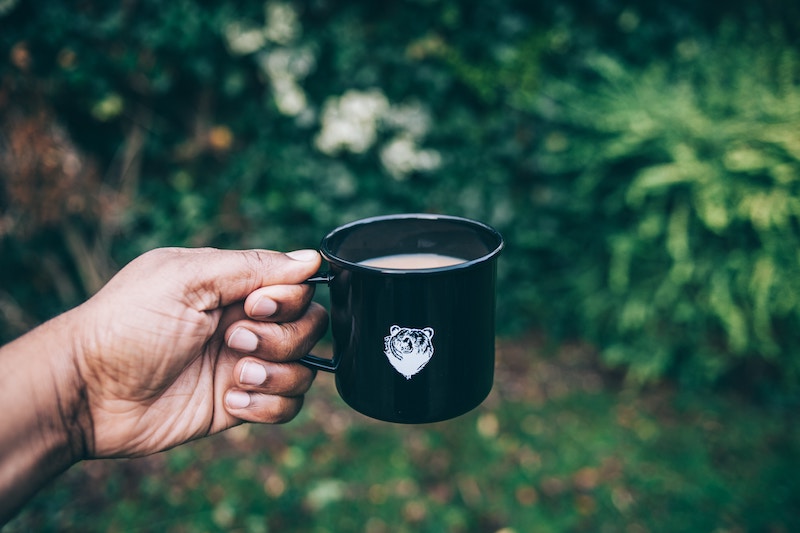 And what's a good brew without a biscuit? A disappointment, that's what. Brits love them so much they don't want to give them away, as less than half of those we surveyed say they offer them to tradespeople.
They say a problem shared is a problem halved, so here are more of the top gripes for tradespeople:
Receiving late payment
Unrealistic cost expectations from homeowners when requesting a quote
Clients booking them in for a job that's not ready to work on yet
Customers pointing out faults before the job has finished
Being stereotyped due to past experiences with someone else in the same
People calling them out of business hours
We've put all these handy nuggets of information from our Taskers into an etiquette guide so you can make sure the next time someone is helping in your home, you are their favourite customer and you'll get a good job done in return!
Airtasker's 6-Step Etiquette Guide for Tradespeople
1) Clear their workspace
It doesn't have to be Mrs Hinch standards of cleanliness, but according to our study, having a tidy and clear workspace is the best way to get your relationship with the tradesperson off to a flying start. Unfortunately less than half of customers we asked said they did this. If you can, have a quick tidy, clear any clutter and yesterday's clothes that didn't make it as far as the washing basket, and make sure your Tasker can reach everything they need for the job.
2) Ask if they'd like a hot drink – and more than once!
It's a cliche for a reason, tea and coffee helps us all work better, so make sure it's on tap when you have someone working in your home. It makes the perfect welcome in to your humble abode and gives you a chance to have a natter. Just don't forget that vital biscuit offering too, if you have any you're willing to part with of course – Rich Tea anyone?
3) Share the facilities
Our study shockingly revealed that only 66% of homeowners give tradespeople access to their bathroom. So to keep your workers from crossing their legs, we advise pointing out the facilities on their arrival. And that goes for plugs and running water, as 60% of homeowners told us they forget to mention those too.
4) Silence is not always golden
A lot of us prefer some background music whilst we work and there can be nothing more boring than watching paint dry, than doing it in silence (granted, only applicable for decorators but you catch my drift). Only 39% of people welcoming them in their home let them listen to music. It can be a great motivator as they work, plus a bit of light entertainment is always welcome.
5) Let them park close to the house
These guys and gals often have heavy tools and bulky equipment needed to do the job, so considering where they can park close to your home will be really appreciated. Especially as we found only 29% of homeowners admit to thinking about this.
6) Share some banter
It can be tempting to say hello and then hide away from workers in your home, but many tradespeople admitted to us that they enjoy a good chinwag. It can only help strengthen your professional relationship, as they are more likely to work harder for you and you'll want to invite them back in the future if you've gotten to know them and like what you learn.
Don't just take our word for it, hear straight from the horse's mouth as some of our Taskers reveal the moments they can't forget when attending a job:
Chris from Dalston, shared two of his most unforgettable experiences:
"I went to a property in West London and a lady opened the door to me, I recognised her straight away as she was a very famous model. She was so nice and down to earth, she made me a cup of coffee and showed me around her house. The best thing to come out of the job was that her partner is a very well-known director who took my youngest son on a VIP day he was overseeing – so that was a good bonus!"
"Another job I went to, the lady had paid someone else to complete the work but had some major problems, so when I sorted it out for her she gave me a bottle of champagne and a box of chocolate 'Heroes'  – as she said I was her hero!"
When asked about memorable jobs, Fais from London said:
"I have too many stories to tell from over the years; from a cat running in gloss paint and then running up a carpet leaving marks everywhere, to a client making me food and insisting I eat it, even though I did not like it! The worst was mistakenly calling someone's client her dad but being corrected and saying the man in question was in fact her husband (close to 40-year difference). I will never make assumptions again!"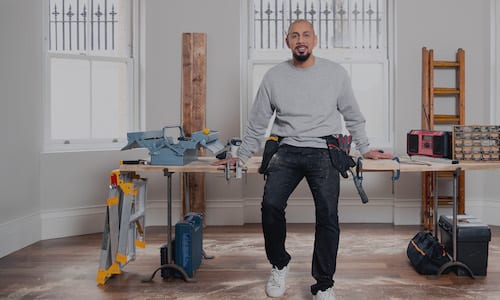 Pictured: Handyman Fais
Waz, a Handyman from East London said:
"I welcome the client popping in and checking up on progress, with the occasional WOW! to keep me motivated. I like having a chat and getting to know them, just part of who I am. There's always a technical question thrown in and I love to educate where I can.
"In an ideal world, I'd have driveway parking, a drink on entry, furniture in the room, out of the packaging and plenty of space and ample ventilation. I'd like a plan of the internals too so I can build without getting up and asking! Sometimes I get none of this but I still get the job done, possibly with a frown as soon as the client turns around!"
Fais from London explains:
"When going to a client's house. I appreciate being shown the job in full and being made aware of all the details about the job. A simple offer of a cup of tea is appreciated, but more importantly a tall glass of water does help during a long working day. If there are any bathroom facilities, having these pointed out at the beginning doesn't go amiss.
"One thing I find annoying is when the room has not been prepped or even left clean.  To simply vacuum the place really does help – as a clear environment to work in makes for a happier environment to complete the job in."
Find a tradesperson near you today.
*The research was conducted by Censuswide with 1,099 respondents (between 28.01.2019 – 04.02.2019) who are and/or have hired tradespeople/handymen/handywomen between. Censuswide abide by and employ members of the Market Research Society which is based on the ESOMAR principles