When you're a child, no one quite prepares you for how much laundry you'll have to do as an adult.
It gets even more complicated when you spill something (or worse, someone else spills something) on a favourite piece of clothing.
If the annoying happens, these five genius stain removal hacks are fit for the best cleaning services in London, and with them, you'll never have to abandon a beloved white shirt again.
Pro tip: Before you do anything, check it's a 'colourfast' fabric
If a material is 'colourfast', it won't run or fade. Some materials aren't tough enough to stand abrasive treatments. Before you try and remove a stain, rub a small amount of the solution on an inside hem or seam.
If it's safe to use, it won't remove any colour or damage the fabric.
1. Removing a red wine stain

Knocking a large glass of red wine over is one of the worst slow motion moments you can ever experience. White wine lovers, your drink is safe to use – but contrary to popular belief it only fades a red wine stain, it doesn't remove it entirely.
Vinegar and detergent
Get this right and you won't need to make a trip to the dry cleaners. First, blot the stain dry instead of rubbing it. Add white vinegar, then rub your usual liquid laundry detergent in. White vinegar will neutralise the dark red/purple tones, the washing machine will do the rest.

Source: Country Living
2. Remove oil and grease
The only downside to a fry-up is seeing flecks of oil and fat on your clothes afterwards. Oil and water don't mix well, so putting your clothes straight into the wash won't budge those stains.
Washing-up liquid
If it can clean greasy pans and plates, it can remove cooking oil from your clothes too. Rub a small amount of washing-up liquid into the stain with a toothbrush to loosen it, then wash as normal.
If it's a delicate item…try talcum powder or baby powder
Add powder to the stain and leave the item in a warm room overnight. Brush the powder away and check the stain. If it's still just as visible, repeat the same steps. If it's pretty much gone, time for the washing machine.
3. Remove nail varnish
Nail varnish is a dye (not a great start), naturally hardens on fabric (even worse news), and it's fade-resistant (greaaaaat).
Coconut oil and dry cleaning solvent
Cleaning services use this because it works on cotton, polyester and nylon, as well as more delicate fabrics, like silk and wool.
Remove any excess polish with something blunt but not sharp enough to cut through the material.
Mix 1 part coconut oil with 8 parts dry cleaning solvent. You can buy dry cleaning solvent online easily; it's designed specifically for oil, glue, and polish stains. Leave the mixture on the fabric for a few minutes, dab it with a cloth until the stain has lifted.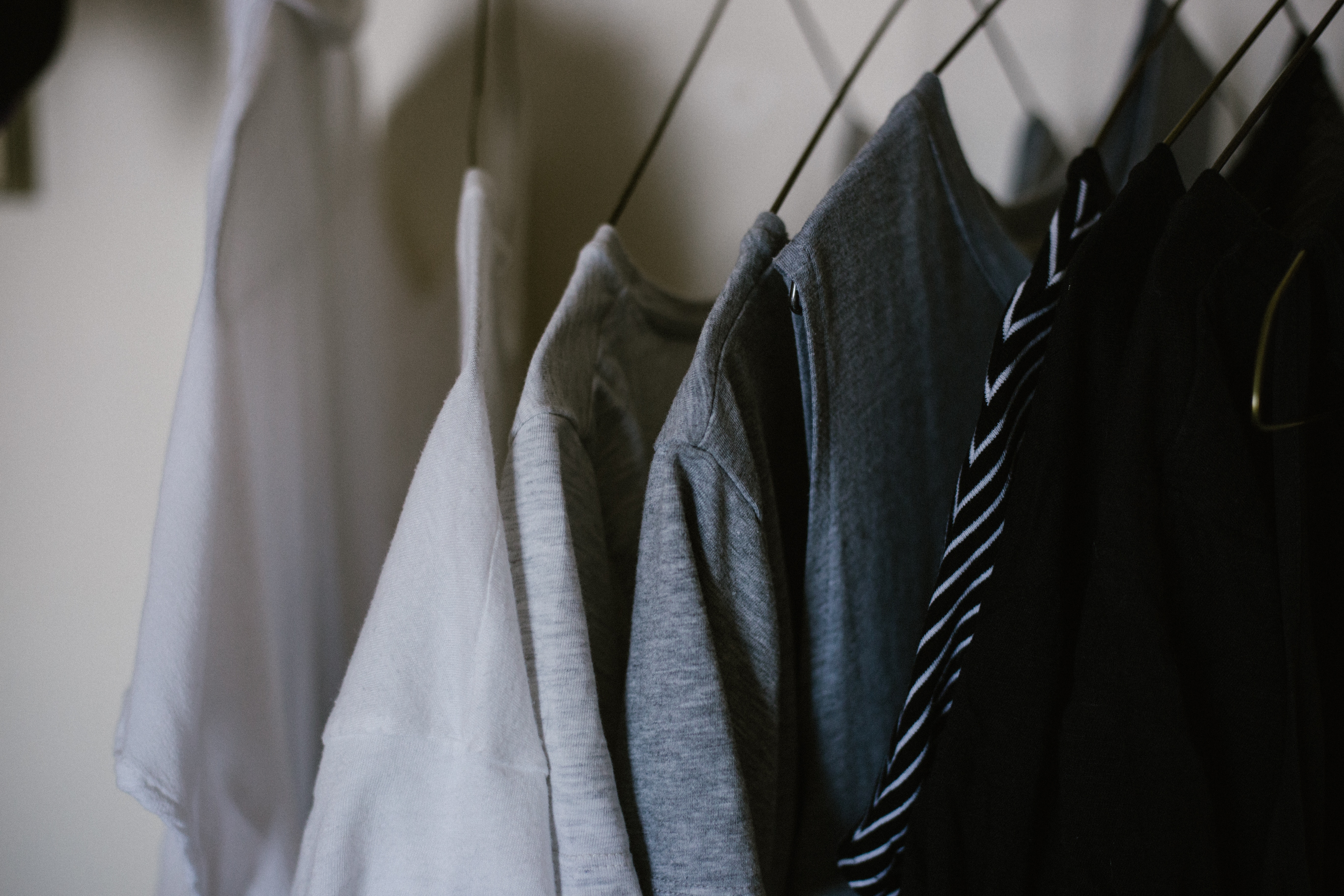 4. Remove blood stains
Blood stains are fairly common, but they look a touch dramatic. Fresh blood is easier to remove than dried blood, so try to tackle it as soon as possible.
Cold water and enzyme cleaner
Soak the garment in cold water to stop the stain from drying. If it's already dry, soak for an hour in 1 part baking soda, 2 parts cold water. Then, treat with an enzyme cleaner (look for 'bio' on the packaging).
5. Remove grass stains
Like blood, grass is a protein-based stain. If you have kids and regularly find yourself on a sports field, you'll need this stain removal trick in your back catalogue.
Diluted white vinegar
Pre-treat the stain with a mixture of cold water and white vinegar. Avoid hot water, it hardens non-fatty stains and makes them harder to remove. Rub the marks until faded and then wash as normal.
Looking for help with your household tasks or cleaning? Find trusted and rated professionals on Airtasker.