Bathroom cleaning isn't a chore that anyone is keen on, but it's a task that needs to be done regularly. There's a lot of advice and tips available to help you clean your bathroom, but there are also a few alternative solutions out there. Some are chemical-free cleaning solutions, and others are creative and unusual cleaning hacks.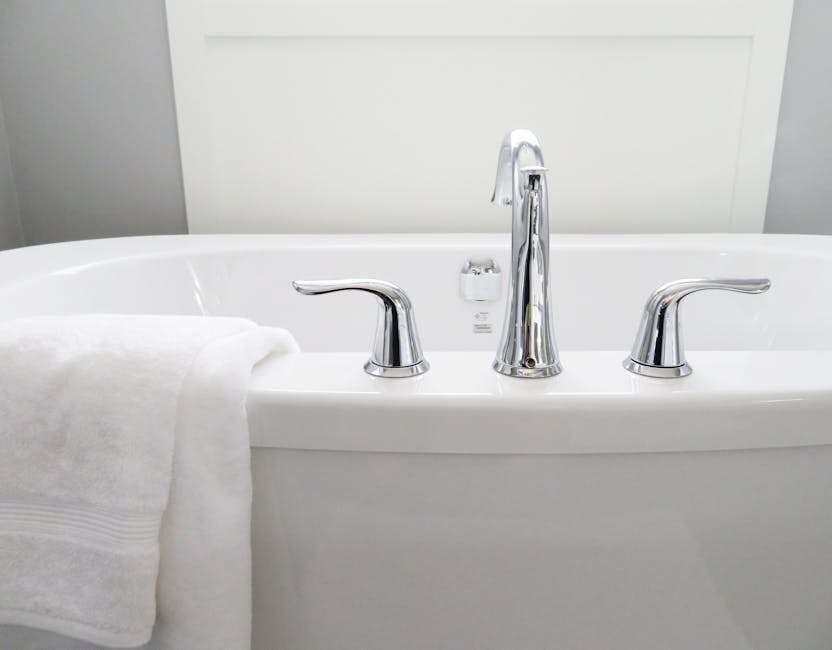 We've compiled some top cleaning tips for you to consider for your bathroom during your next  home clean:
Vinegar
Vinegar is an item easy to find in any kitchen, and also one of the most popular alternatives used as a chemical-free based cleaning product. It can be used by itself or mixed with other products, so you won't need to invest as much in store bought products.
To create a simple multi-purpose cleaner,  mix some white vinegar and a nice eucalyptus oil in a spray bottle.  You'll then have a cleaning solution which can be used on most surfaces throughout the house.
Other than cleaning the surfaces, you can also clean your shower curtains with vinegar without needing to scrub. Just pop the curtains into the washing machine, along with a bath towel and a cup of vinegar in the rinse cycle.
Fruits 
Fruit isn't just for eating, you can incorporate it into your homemade beauty regimes and also use it to clean your bathroom. Citrus fruits, in particular, are effective for cleaning purposes.
Grapefruit: Along with some salt, cut a grapefruit in half and mix together to create the perfect acidic bath tub scrub.
Lemon: Use the lemon juice to get rid of difficult water stains on glass, tiles and taps.
If you'd like to know how much do regrouting tiles cost, check out our updated tiles regrouting price guide.
Coke toilet cleaner
Yes, you can use the popular fizzy drink to clean your toilet. Just pour it around the rim, let it sit for a good hour (or overnight), then brush and flush. Seems pretty simple, but remember to brush it out thoroughly so you're not left with a sticky toilet rim.
Do you have any bathroom cleaning tips to share? Add your tips into the comment section below.
Looking to hire a cleaner in London? Find trusted and rated professionals with Airtasker.