If you ever hire a cleaner and mention baking soda, they'll give you a knowing nod. It's a powder of many talents.
Baking soda has been used for thousands of years to clean everything from our teeth to our fridge. It's very alkaline, so dissolves grease and dirt easily. It's also non-toxic for pets and children (you wouldn't put it in cakes otherwise) and a cheaper alternative to branded cleaners.
What's so great about baking soda?
Baking soda can handle hundreds of household cleaning jobs. It absorbs odours, removes acidic stains, freshens carpets, shines surfaces, and whitens porcelain. It can even be used for pest control, as a mouthwash, and a dandruff treatment. Some of the best cleaning services in London swear by its abilities.
Forget that cupboard full of aerosols and sprays and gels. Baking soda can do it all, here are 5 examples.
Remove black mould around the bath/shower
The white seal around your shower or bath is a perfect, damp environment for black mould. This doesn't look great, and it also spells trouble for the seal's waterproofing.
Baking soda will remove existing mould and prevent it from coming back.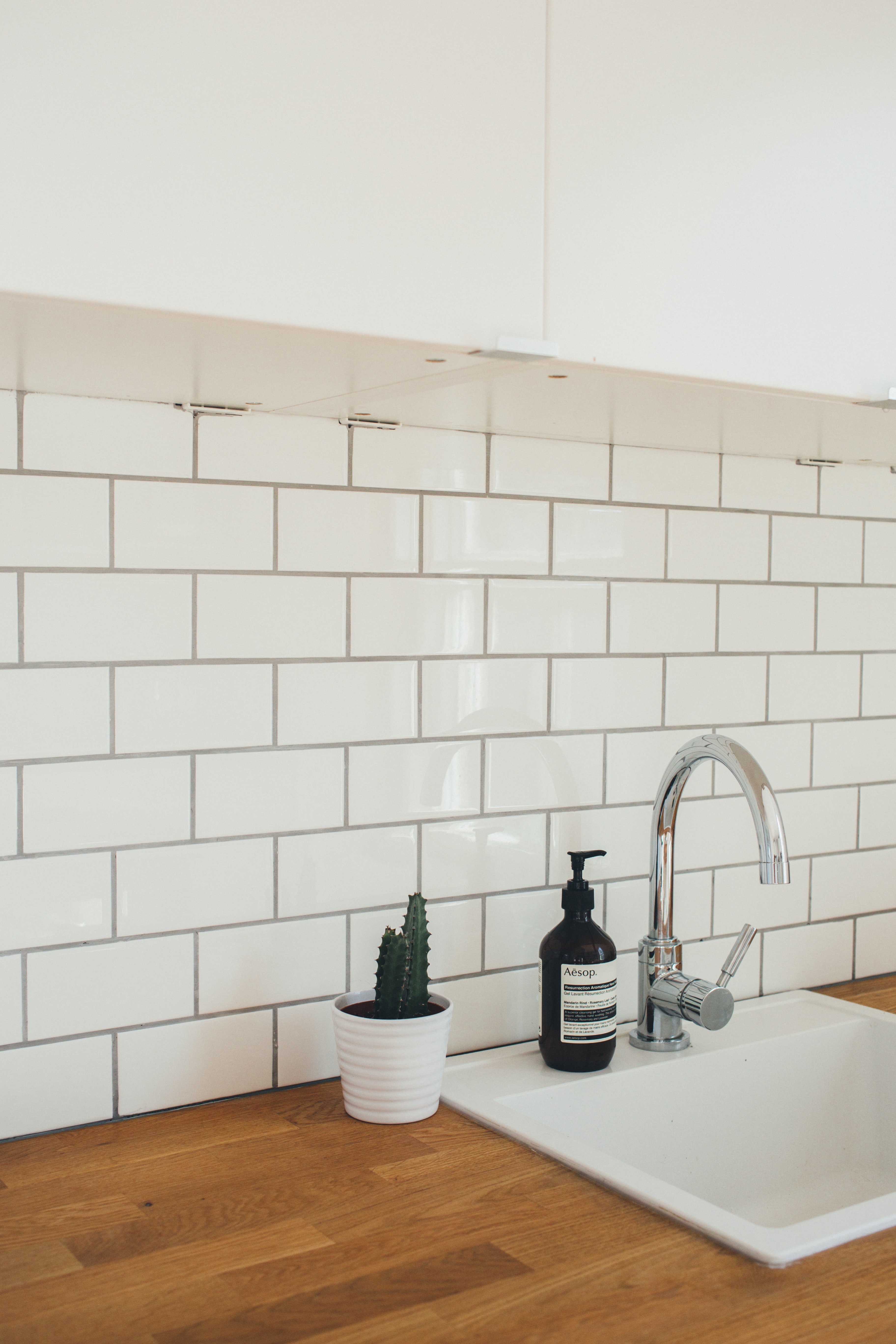 To sort out a little bit of mould, add 2 tablespoons of baking soda to a spray bottle filled with water. Spray this onto the bath's seal, leave for a while, respray, wipe, and rinse off.
If your mould problem is a bit more serious, mix baking soda and water together in equal parts to make a paste. Spread it all over the seal, have a brief tea break, then come back and scrub it off with a toothbrush.
De-grease your oven and grill
Many people would rather just buy a new oven than clean it. It's one of the messiest jobs in the house and feels completely thankless the minute someone cooks a cheesy pizza.
Make the same baking soda paste you used for the bathroom seal and spread it all over the inside of the oven. With rubber gloves on, you can do this easily by hand. Leave the baking soda to do its business for at least 12 hours, then use a warm, damp cloth to wipe it all away.
Clean trays and racks by sprinkling the powdery baking soda all over them, and spraying with diluted vinegar. This makes the bicarb foam, activating all its natural degreasing power. Wipe down, rinse, and put back in the now sparkling clean oven.
Remember that volcano science experiment you did at school? Baking soda and vinegar can unblock drains with the exact same principle. Find out how in our bathroom cleaning hacks blog.
Freshen up your mattress
This one sounds unconventional, but cleaning services swear by it and it's far cheaper than replacing a mattress.
Strip the dirty bed sheets, and sieve baking soda straight onto the bare mattress. Leave it for a couple of hours, then remake the bed with clean sheets, leaving the baking soda underneath. This soaks up moisture and dirt while you're sleeping.
When you next change your bedding, you can vacuum the remaining baking soda and any remaining dust. Repeat whenever you think the mattress needs a clean – every few months is a good benchmark.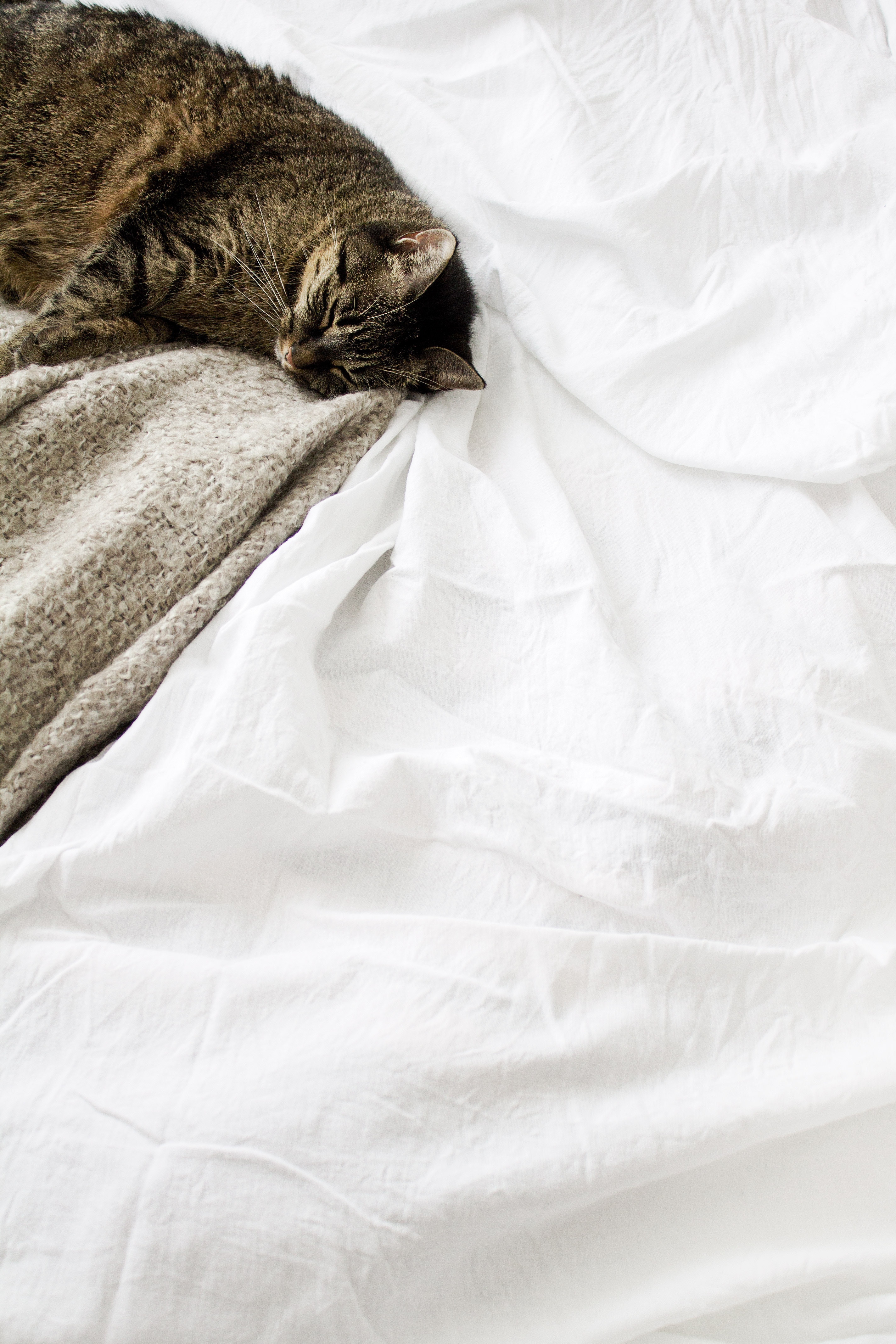 Keep your whites bright
Many detergents promise whiter whites, but their methods can be slightly dishonest. Benzene works with UV rays as they shine on clothes, minimising yellowish tones. It tricks you into thinking the clothes are whiter than they really are.
Instead of making them appear whiter, soak white clothes in 4 litres of water mixed with 75g of baking soda. Wash them as normal and they'll look virtually brand new.
Freshen sponges, cloths, and even your toothbrush
If germs and bacteria weren't invisible, our lives would be so much easier. Think about it. You pick up an innocent-looking sponge and you could be spreading germs all over the kitchen surfaces.
With baking soda, you can be sure your cleaning supplies really are clean. Add 4 tablespoons to 1 litre of water, soak your sponges and cloths in the liquid. This will absorb bacteria as well as odours.
Do the same with your toothbrush overnight, then rinse before you use it (baking soda's quite salty).
Baking soda is an unassuming miracle worker. It sits there in its little pot and doesn't look like anything special. However, mix it with a bit of vinegar, sprinkle it liberally, or dissolve it in water, and you've got a super-flexible cleaner.