It's a good time to be a vegan in London; sustainable dining is rife and plant-based eateries are popping up like nobody's business – but with so many choices, how do you work out exactly where to find the best places for meat-free grub?
Easy, just ask Airtasker.
Taking to Airtasker quicker than you can say 'deep fried tofu', Feast It's Co-Founder had one simple request: 'find me the best vegan dish in London', with the following Task requirements:
– Eat 10 vegan dishes that we shortlist
– Write a review on each of the dishes you have tried
– Take a picture of each dish
– Compile it all into the perfect guide to London's vegan scene
– Get paid £500 + expenses for the food
Want to hear about more awesome task opportunities like this one? Follow us on
Facebook
,
Twitter
and
Instagram
for the latest updates.
100s applied, but freelance food writer and chef Elena Silcock was the successful candidate, bravely eating her way around some of the best vegan eateries this city has to offer, culminating in the ultimate guide to plant-based cuisine in London.
Here's who made the cut:
This food stall pop-up is found within the busy Walthamstow Forest Vegan Market – regularly attracting impressive queues thanks to its eclectic foodie offering. Think matcha-infused burgers and plenty of colour at this vegan street food gem.
Elena says: 'With other offerings including a sweet potato burger in a turmeric bun, and the 'Red Devil' in a beetroot bun, the array of colours make these burgers as instagramable as they are tasty.'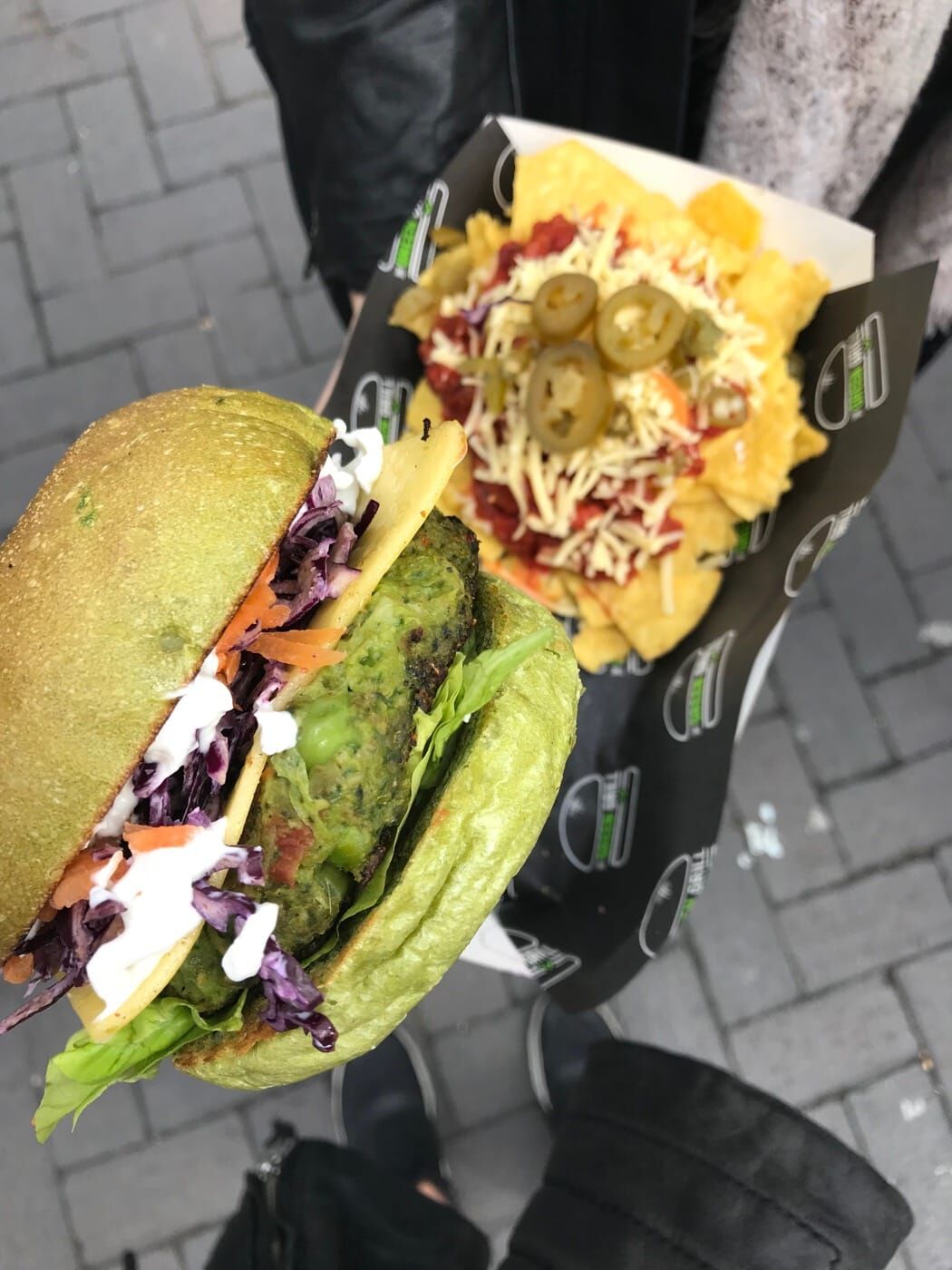 Marrying bold Thai flavours with a forward-thinking approach to meat-free nosh, the Greedy Khao is an established name on the vegan street food circuit.
Elena says: 'Mind blowing. I can't remember a time when I have eaten curry this flavoursome. Based in Kings Cross, Greedy Khao is a must visit for vegans and non-vegans alike.'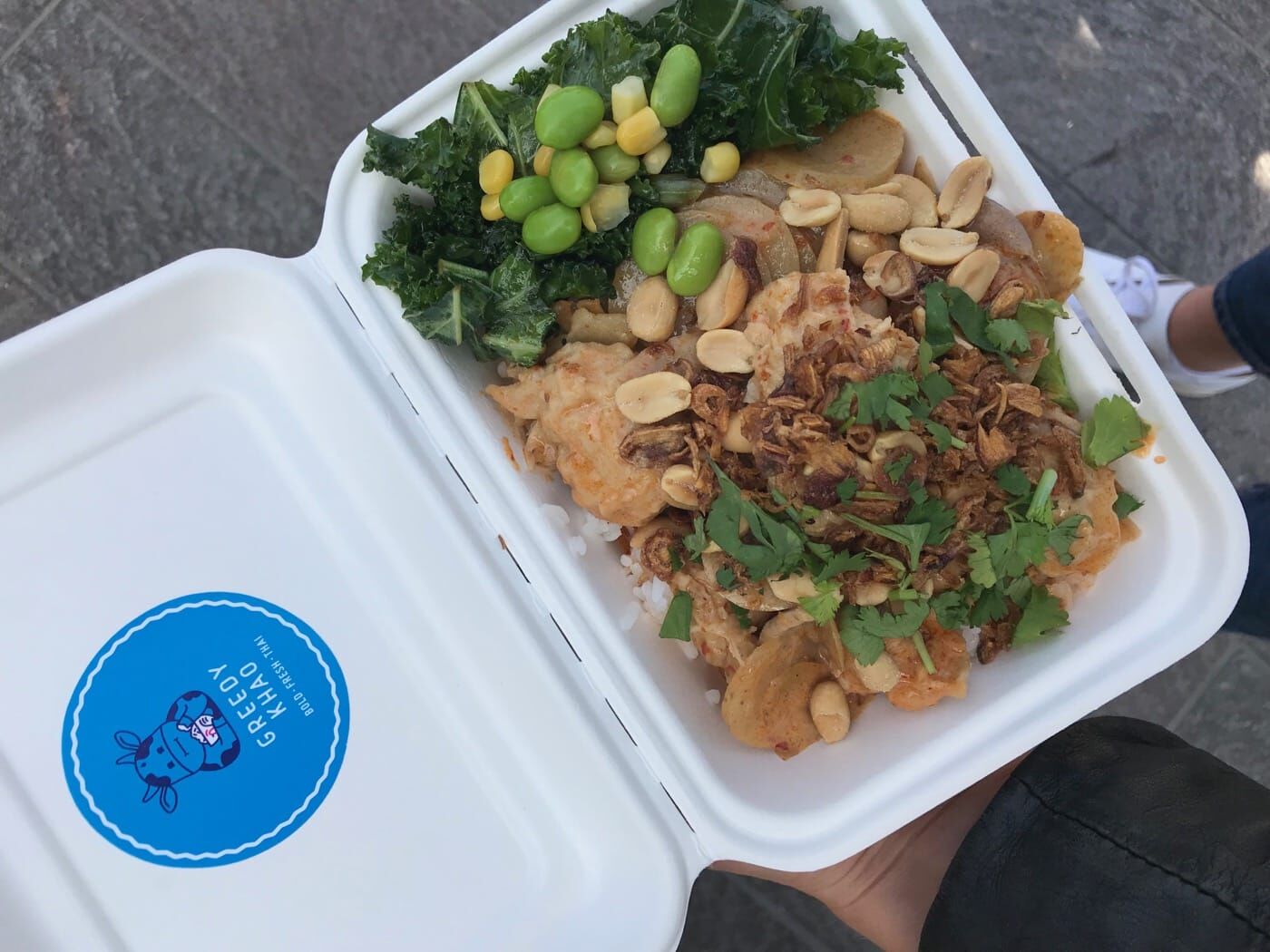 Tahini Crusted Aubergine at Honey & Co
Though this place is just as revered for its meaty offering as it is its veggie prowess, Honey & Co deliver when it comes to vegan cuisine. Case in point: the tahini crusted aubergine.
Elena says: 'Imagine the top of a lasagne, aka the best bit, and then times it by 10; this was off the charts delicious. I love an oozing but slightly charred cheese topping and I'd take this tahini crust in a heartbeat. '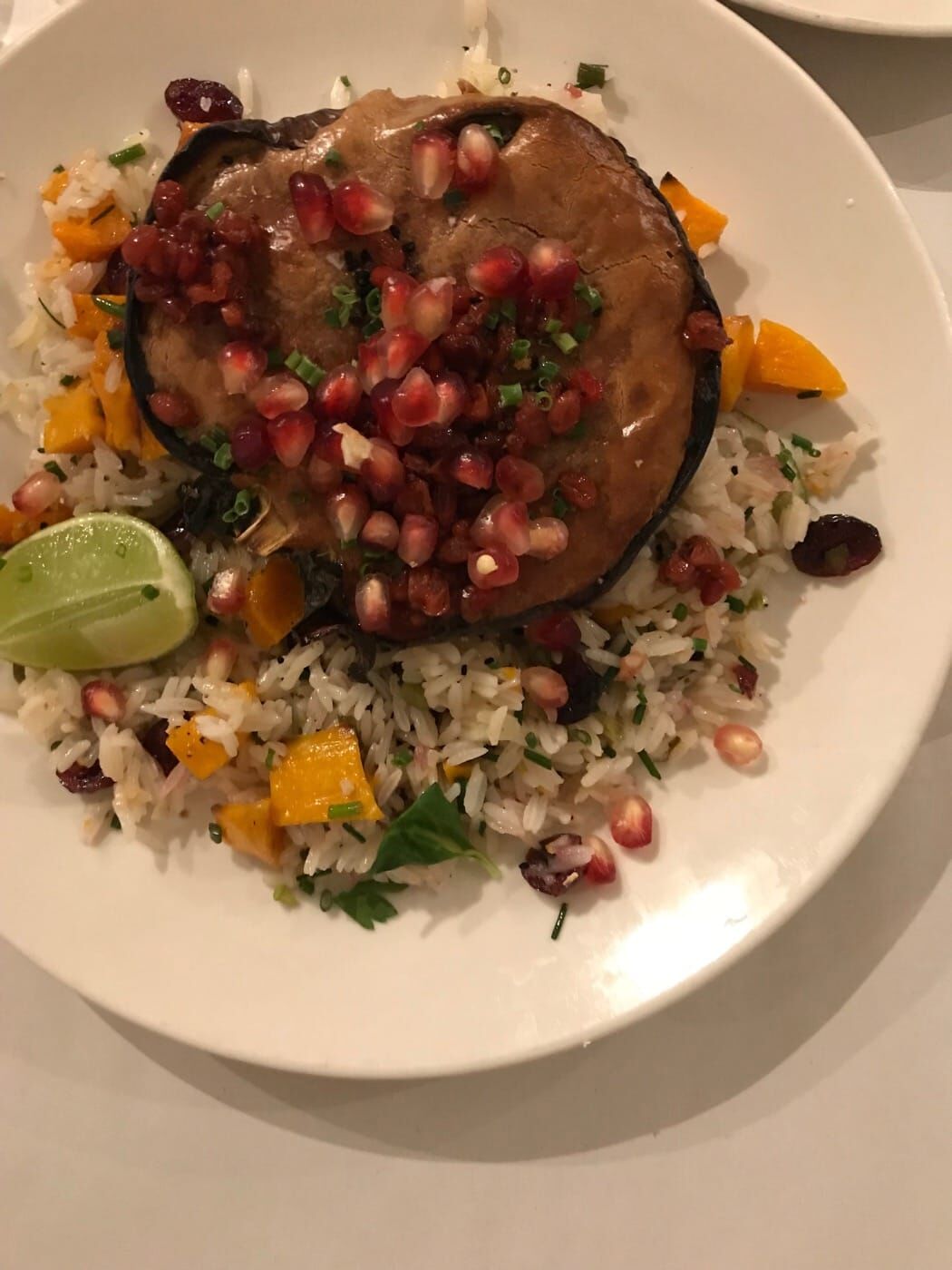 This rowdy lot boast '100% vegan and totally banging Mexican-inspired street food', and boy do they deliver. And some.
Elena says: 'taking the principles of Mexican cuisine and applying it vegan food is clever. I tried the whole menu at Club Mexicana, naturally, partly because I needed to get a good understanding of the whole joint but mainly because I kept wanting more'.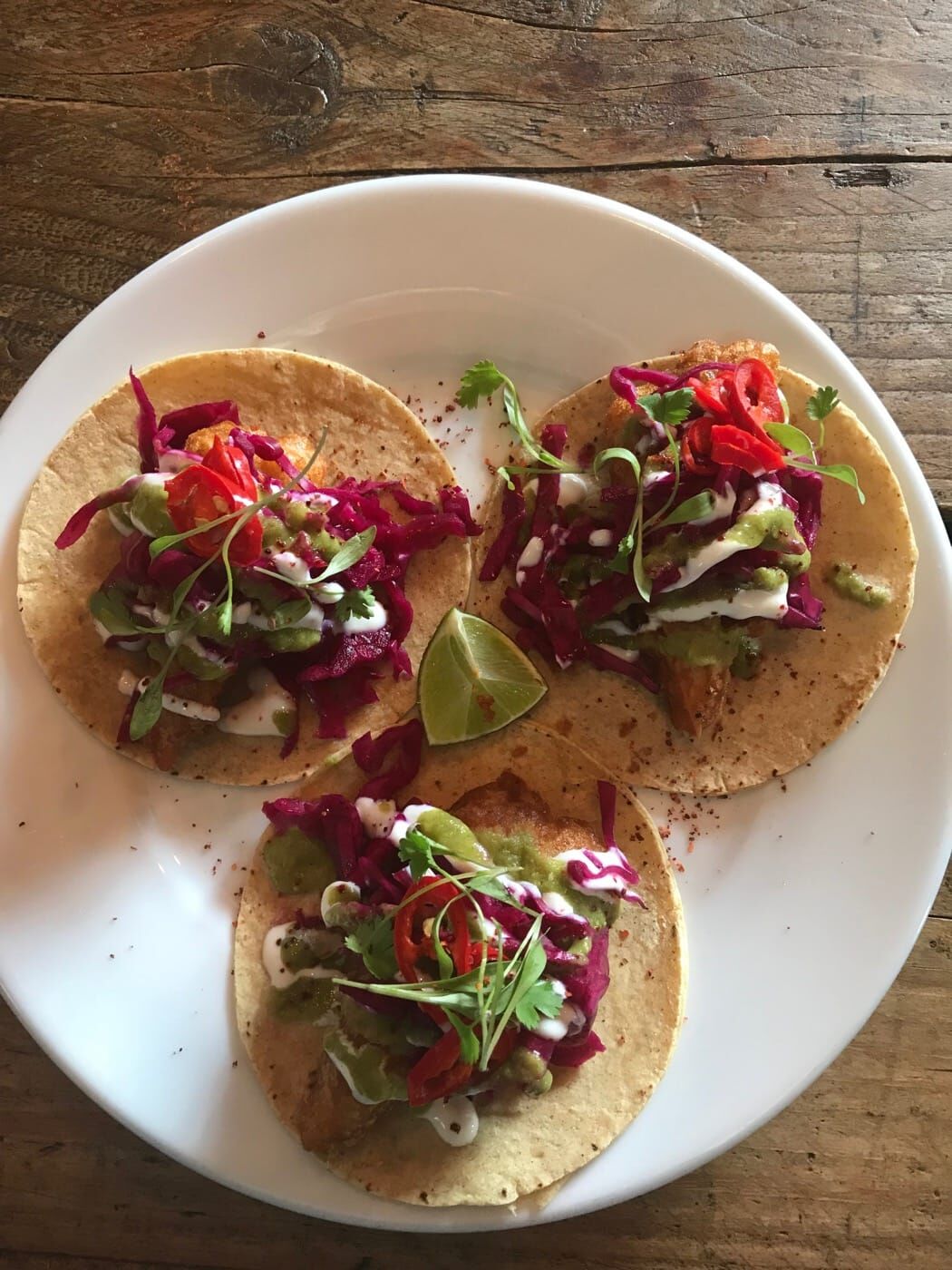 Oodles of noodles and enough spice supplies to sink a small ship? Introducing Koya Bar, a small eatery with more than a few mouthwatering vegan options on the menu.
Elena says: 'It is a stroke of genius, head down there immediately, maybe order the mushroom and walnut miso too, and some of the umeboshi, oh and the seaweed salad…'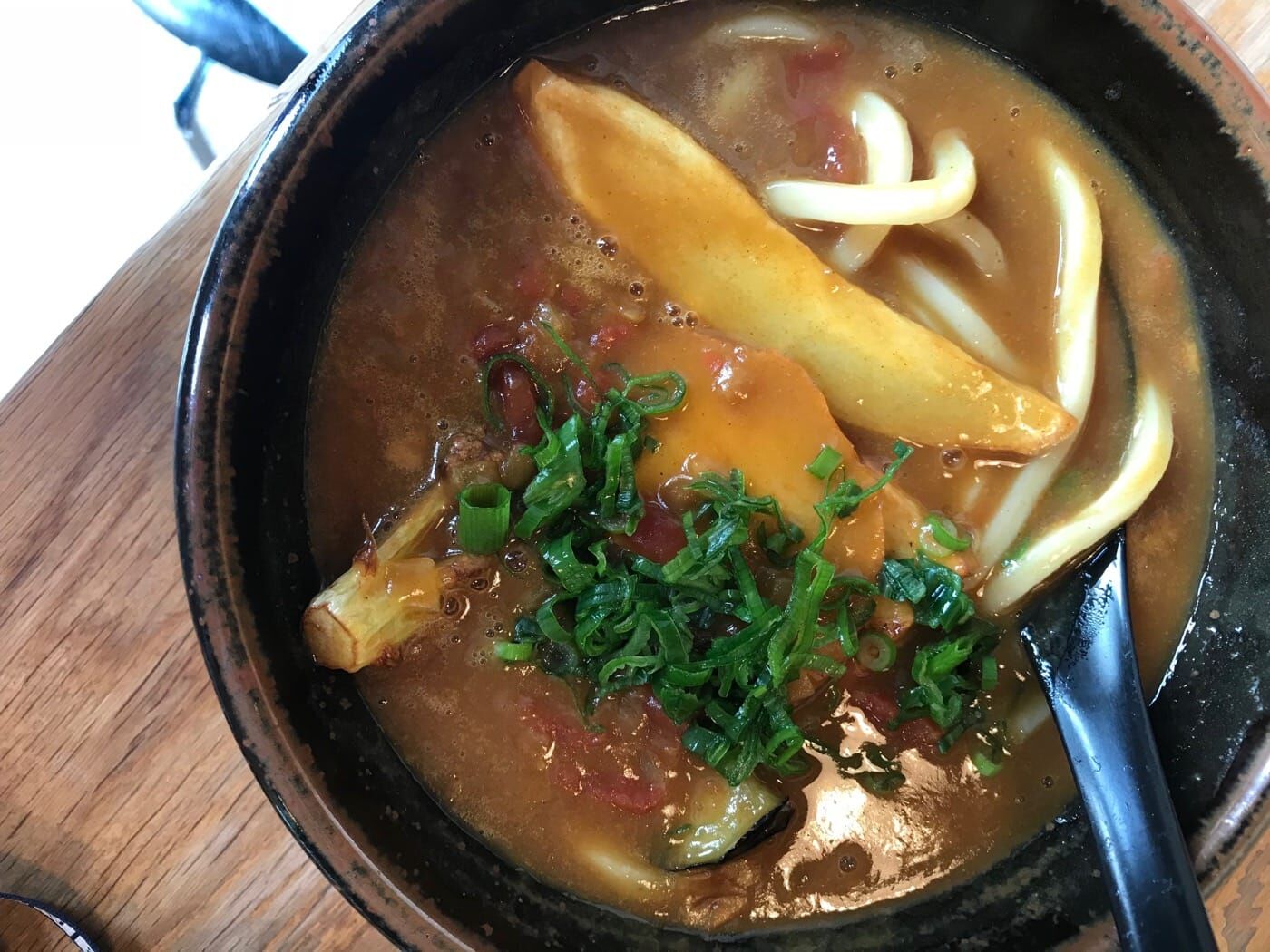 Katsu Chicken Curry at Mildreds
Conversations around vegan and vegetarian dining in London rarely occur without mention of Mildreds; a tasty spot known for their bold interpretation of meat-free cooking.
Elena says:  'Mildred's is a vegan and veggie stalwart because it satisfies in such a way that, from a non-vegan perspective, it never even crosses your mind that the dishes could benefit from meat or cheese'.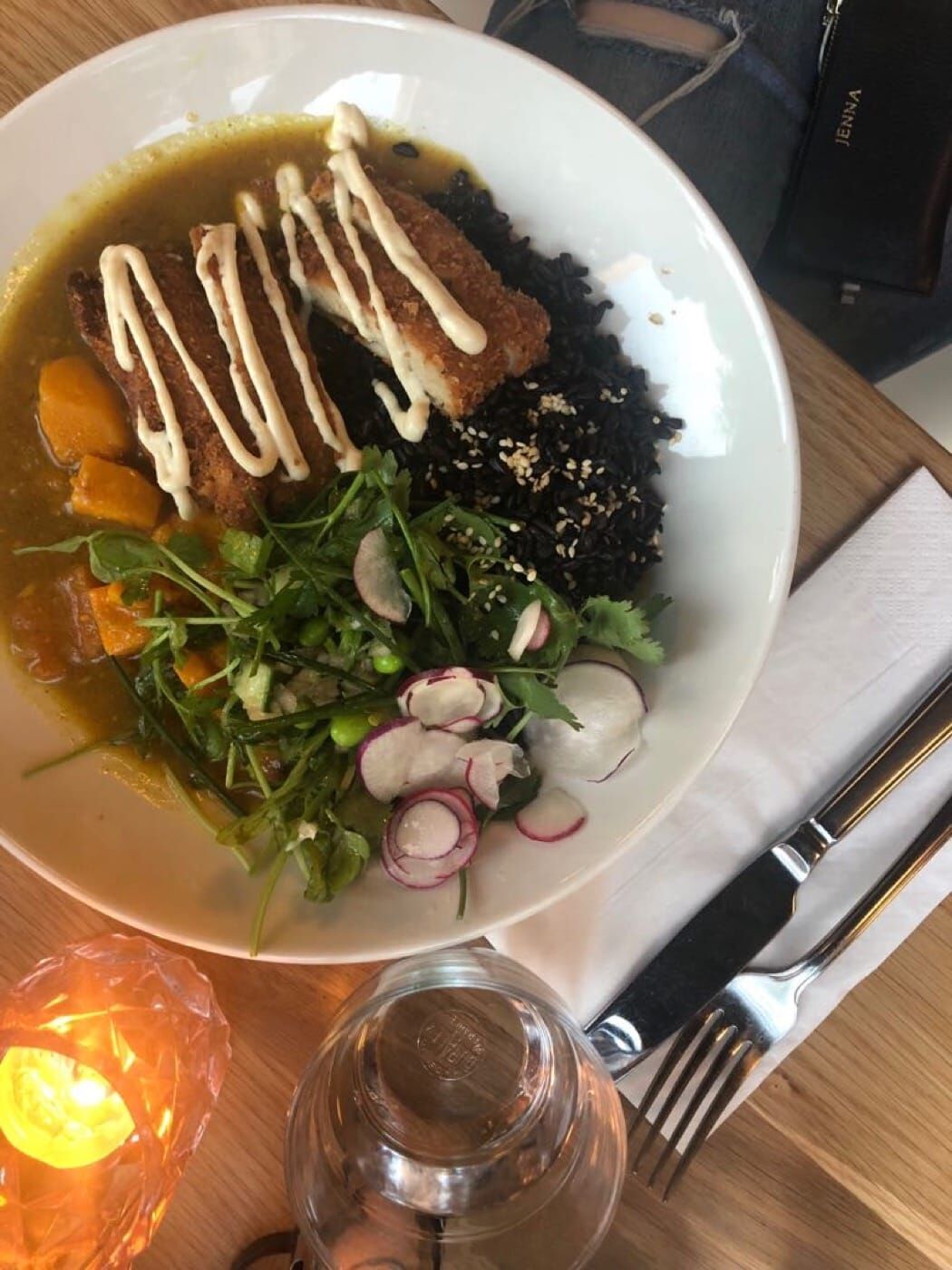 A Peruvian plot known for its flavour-packed ceviche and fresh bites, Casita Andina has one of the best vegan offerings in London.
Elena says: 'I tried the artichoke ceviche from Casita Andina, and not only was the dish an artwork, the flavours ensured that this wasn't a case of style over substance.'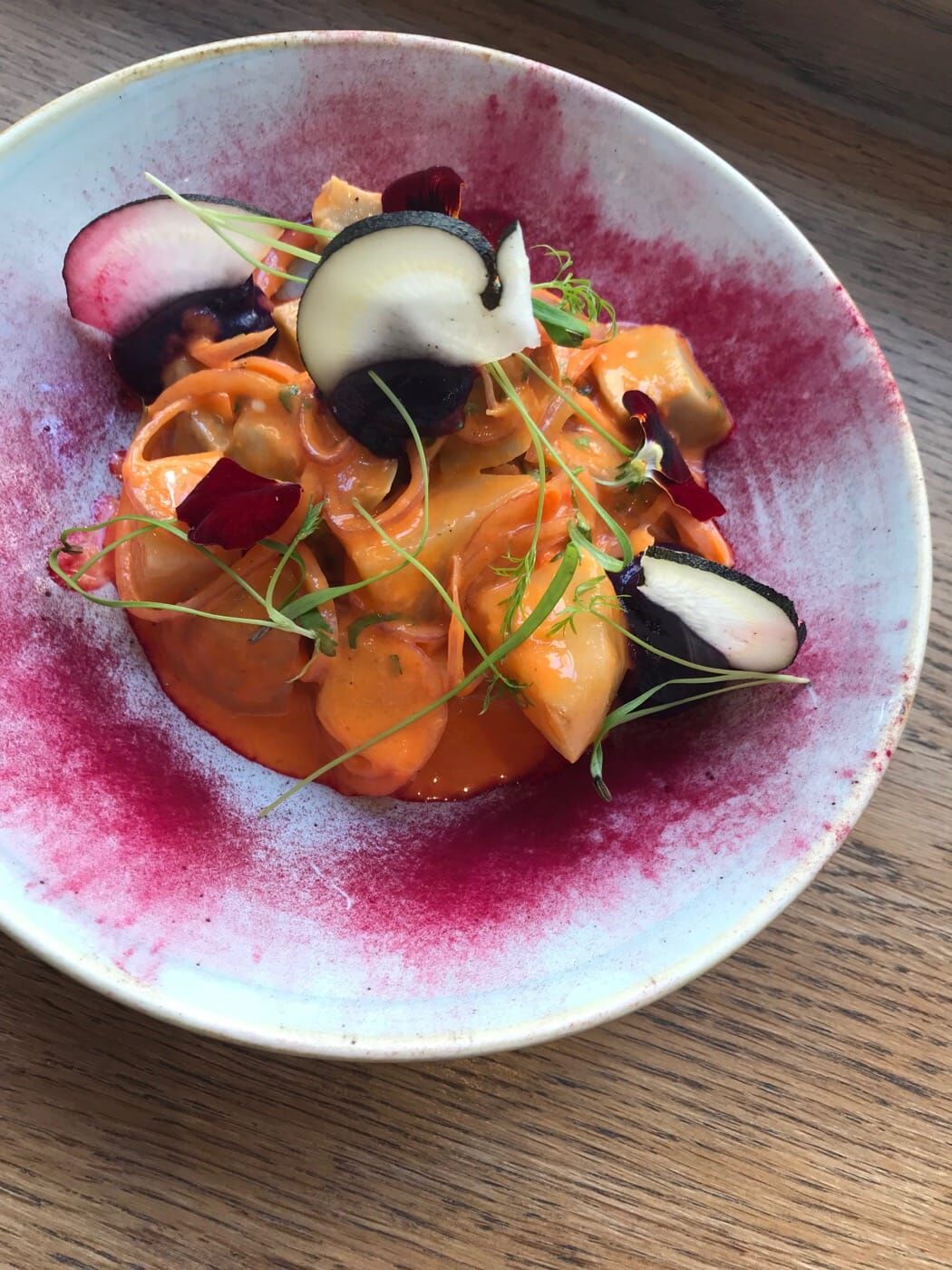 Zoe's Ghana Kitchen is nestled within the Institute of Light close to London Fields and promises a mouth-watering mix of vegan dishes fused with unique Ghanaian flavours.
Elena says: 'It's a double win to find such delicious vegan offerings, whilst also checking out a cuisine that is relatively undiscovered.'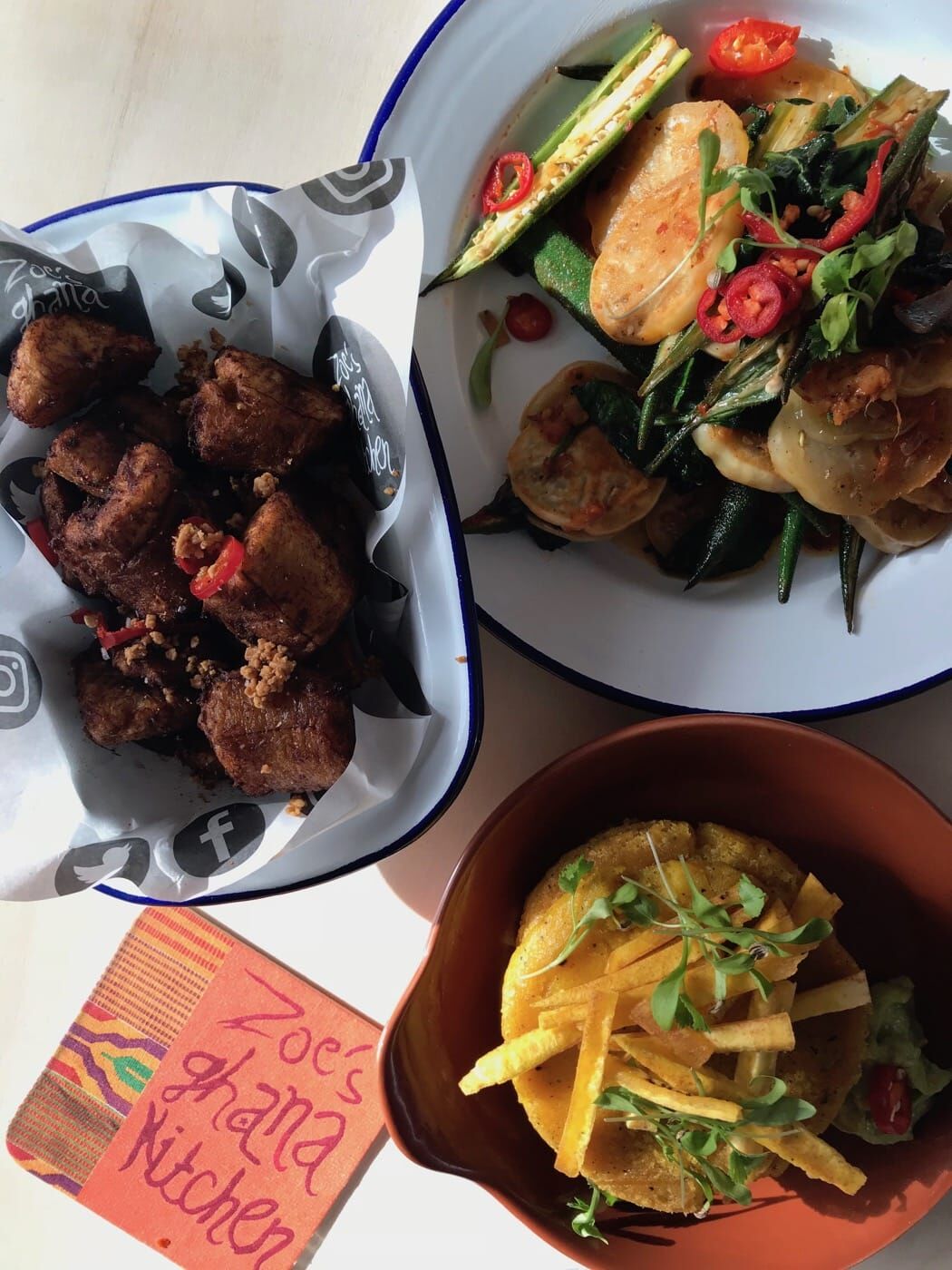 And you thought choosing a plant-only diet meant you had to give up hot dogs? How wrong were you. Good Dog serves up delicious vegan treats all throughout the week at Camden Market.
Elena says: 'The Asia Dog is piled with crispy shallots and coriander, then zig zagged in sriracha, whilst I spied another dog scattered with frazzles. Good Dog offers fun and frivolity when you're in the market for some nostalgic fast food'.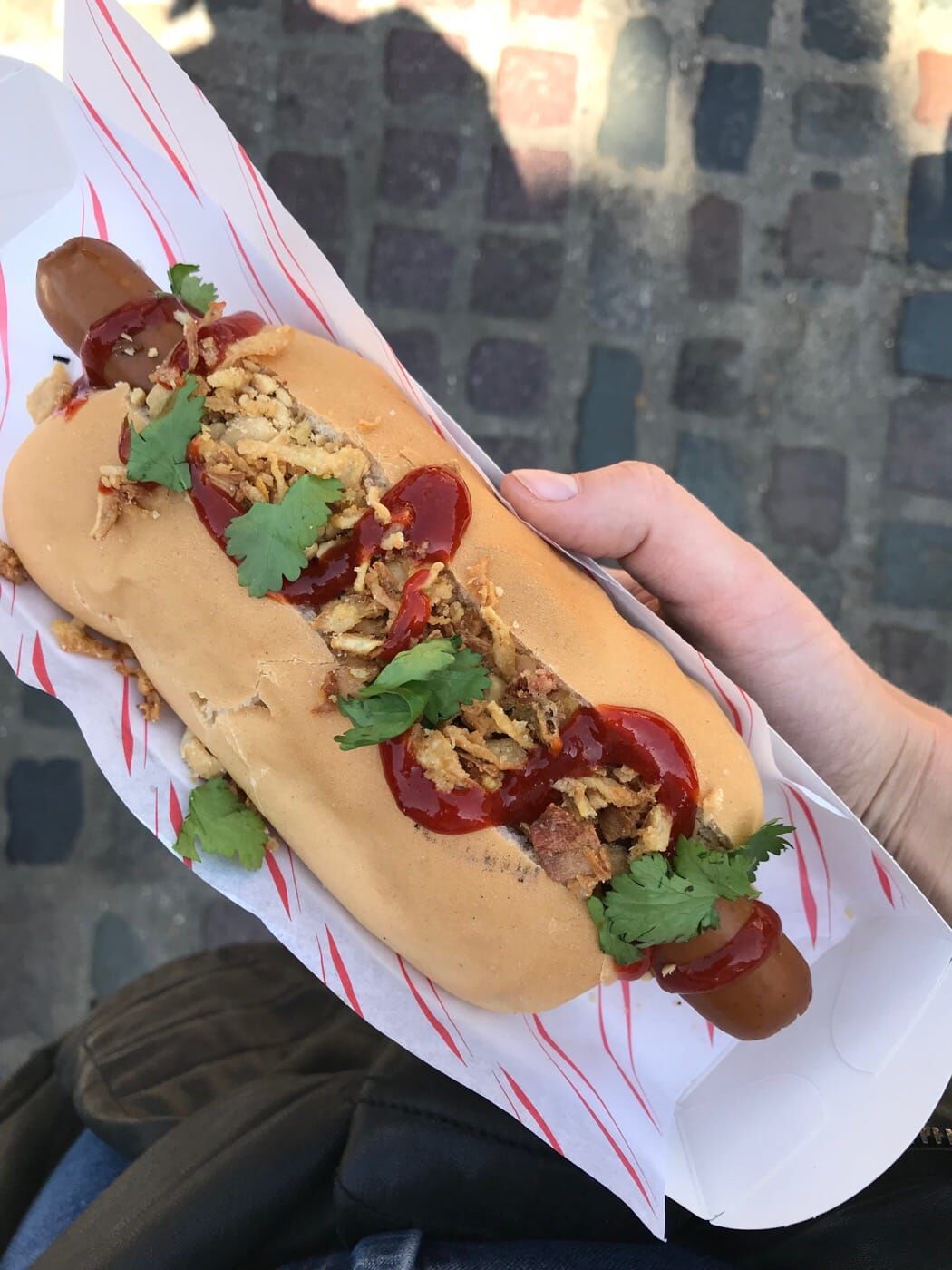 Voodoo Rays is regularly cited as one of the best places for pizza in London. But they also happen to be a mecca for vegans too, thanks to their delicious meat-product-free slices and dribble-worthy sides.
Elena says: 'If you're looking for a decent slice of vegan pizza, the Queen Vegan can do no wrong, but check out the specials board for something with added oomph.'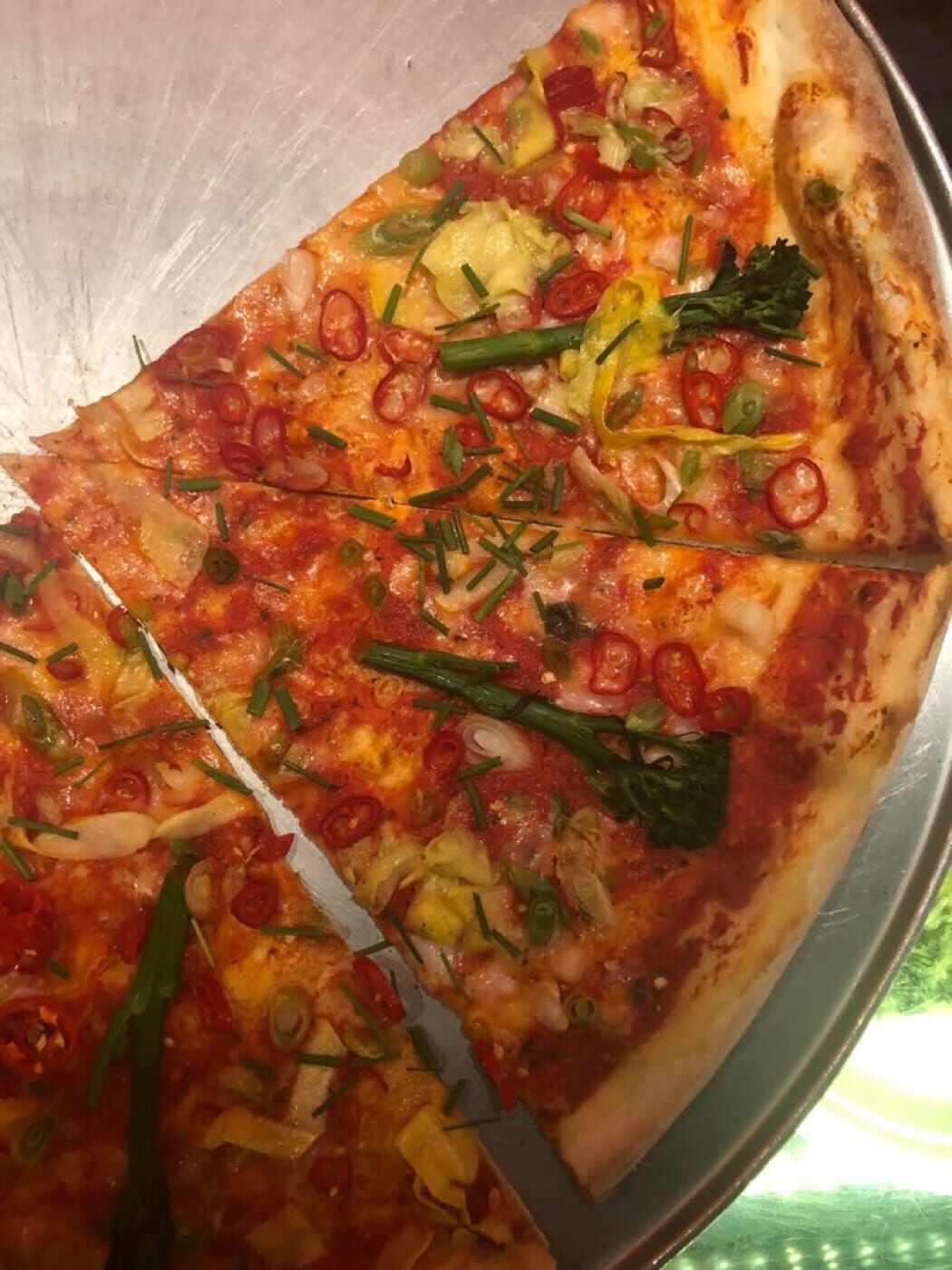 —
And there we have it – happy non-meat eating, London! Check out Elena's full review on Feast It, or watch the video for a…taster.
To find out about more awesome job opportunities like Elena's with Feast It, follow Airtasker on Facebook, Instagram and Twitter!