Whether you're a shift worker, partial to a midnight snack, or at a loose end at 4am, a late night food delivery service in London could be the answer to your witching hour hunger woes.
Not sure of the places open till late? Here are the best late night food places in West London that deliver.
Giorgio's Pizza – Chelsea
Delivers until 6am
Does anyone really need a 13″ Quattro Formaggi with spicy wings at 6am? Arguably, no, but Giorgio's are here to provide it.
Unlike a lot of late night pizza takeaways, you can choose a white, BBQ or pesto base. The menu includes all the favourites, as well as some imaginative additions like the Piranha – white sauce, chicken, pineapple, and jalapeños.
Menu highlight: Completa pizza. Ham, mushrooms, pepperoni, red onion, peppers, garlic, and olives. It's almost your five-a-day.
Delivers until 5am
This menu is very suitable for the post-big night out lull. Sometimes only a mixed donner with peri peri chips will do when it comes to late night food delivery in London.
Traditionalists craving onion rings are just as well served as those looking for unusual spices. King's is also a proper charcoal grill, serving classic Indian and Middle Eastern classics like Baba Ganoush, Channai Aloo, and Shawarma.
Menu highlight: Mixed grill. A heady mix of lamb kofta, shish, chicken tikka, and donner meat.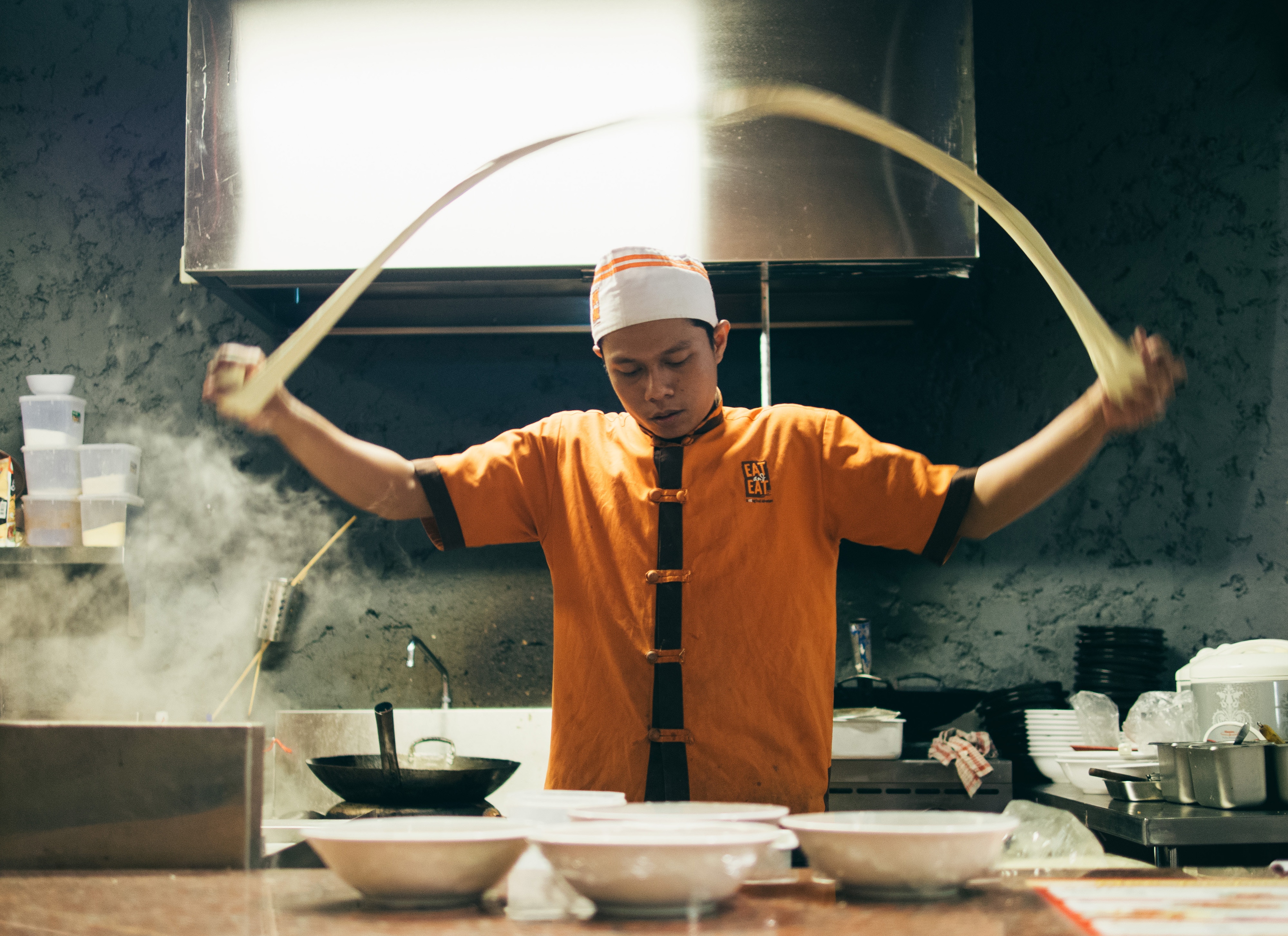 Delivers until 4:30am
A bit of an institution when it comes to Lebanese food – there are 5 Maroushes dotted around West London.
The Chelsea branch on Beauchamp Place delivers until the early hours, but hit the Edgware Road one up if you're interested in dining in with a side order of belly dancing. The menu includes baked pastries, appetisers, sharing platters, and charcoal-grilled mains, all authentically Lebanese.
Menu highlight: Bastorma. Part of the cold mezza range – smoked beef fillet seasoned with Lebanese spices.
Looking for vegetarian and vegan options? Maroush has a huge amount of choice. Bonus points if you're vegan and love spice.
Delivers until 4am
If you happen to be craving Chilli Heatwave Doritos and a Cornetto at 3am in West London, you're in luck with this late night delivery service.
Kensington Chocolate Shop has all the indulgences you can expect, from childhood classics like Haribo, to much more grown up treats like pistachios and cashews. The menu isn't hugely extensive, but has items to satisfy every craving – salty, crunchy, sweet, chewy…
Menu highlight: Magnum Double Peanut Butter. If you're going to order ice cream in the middle of the night, you may as well push the boat out.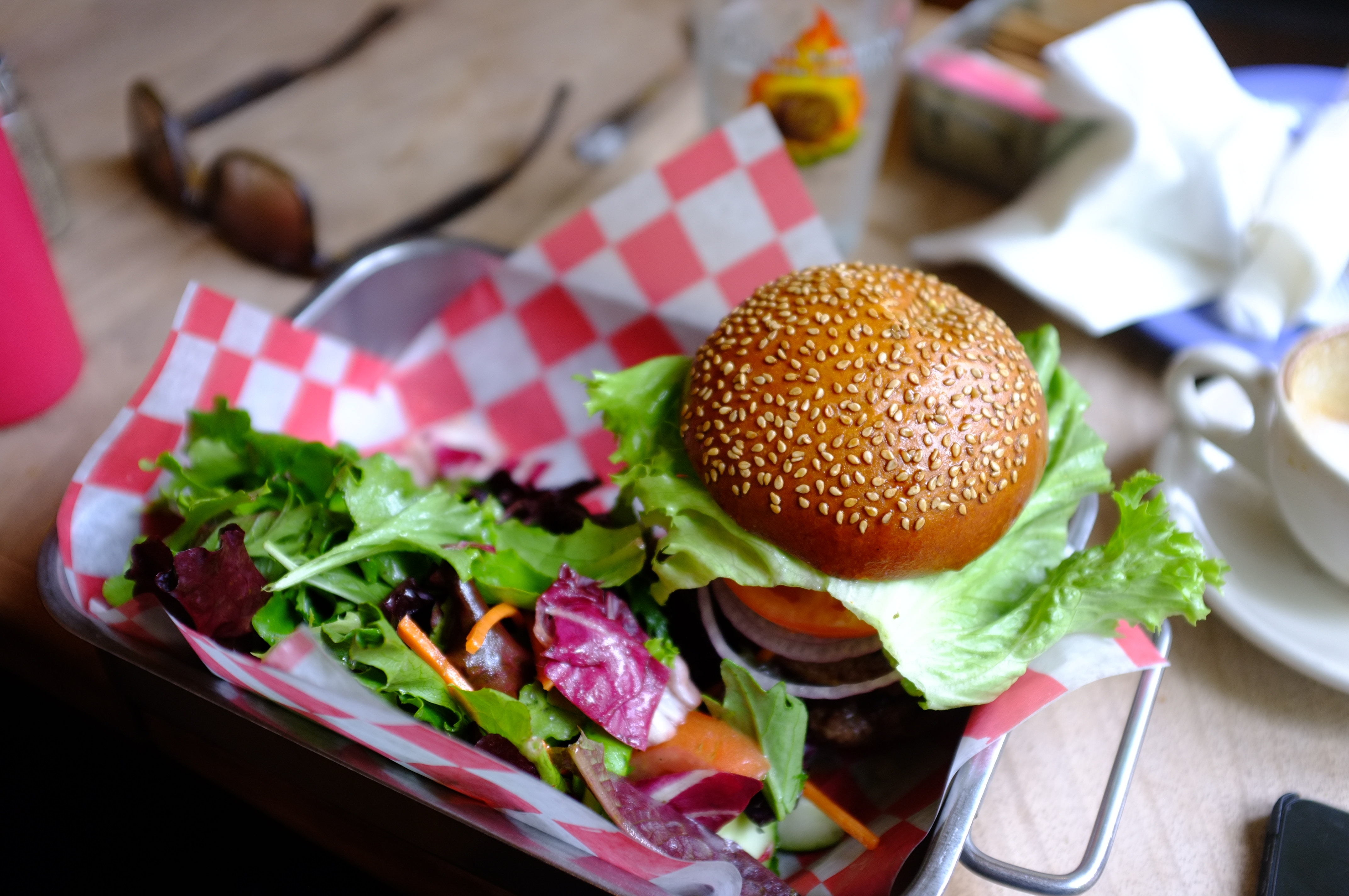 YAS – Hammersmith
Delivers until 3:30am
You can tell this Persian charcoal grill attracts an upmarket crowd – you can order a bottle of Cristal with your Chelow rice. YAS is also the only award-winning Persian restaurant in London.
YAS was established in London 42 years ago, but its recipes apparently date back 2,500 years. A Daily Telegraph columnist once said their food "tastes like it came straight from the Bible". Marco Pierre White's a fan, as well as The Evening Standard, and Tatler.
Menu highlight: Khorosh-e Bamieh. A herby lamb casserole with saffron rice.
London is a truly 24 hour city. With so many pizzas, burgers, sandwiches, and grills to order, you'll never have to stare blankly at your fridge in the middle of the night again.