Whether you're craving a big bowl of noodles, a selection of appetisers, or an early brunch, these 5 late night restaurants in North London will deliver to your door.
Delivers until 6am (5am Mon-Thurs, 2am Sunday)
This menu could please everyone – there are chunky burgers stuffed into brioche buns, tapas-style small plates for sharing and picking, and all-day brunch.
If you're putting together a late night banquet, but aren't interested in trekking out to the restaurant, Balans will deliver everything from starters and sides to bottles of wine.
Menu highlight: The Infamous Balans Burger. Infamous for a reason, this burger includes everything you'd ever want from a late night snack, including double-dipped chips.
Delivers until 5am on Friday/Saturday
Chicken, ribs, wraps, curry and burgers – this is the ultimate menu for drunk dialling.
To make decision-making even easier, Q's menu has a selection of meal deals including nuggets, ribs, chips, burgers, and drinks. If you're a barbecue fan, you can enjoy grilled tikka chicken and lamb wrapped in naans.
Menu highlight: Spicy wings. Satisfy your late night meat cravings with 4-15 pieces of spicy chicken.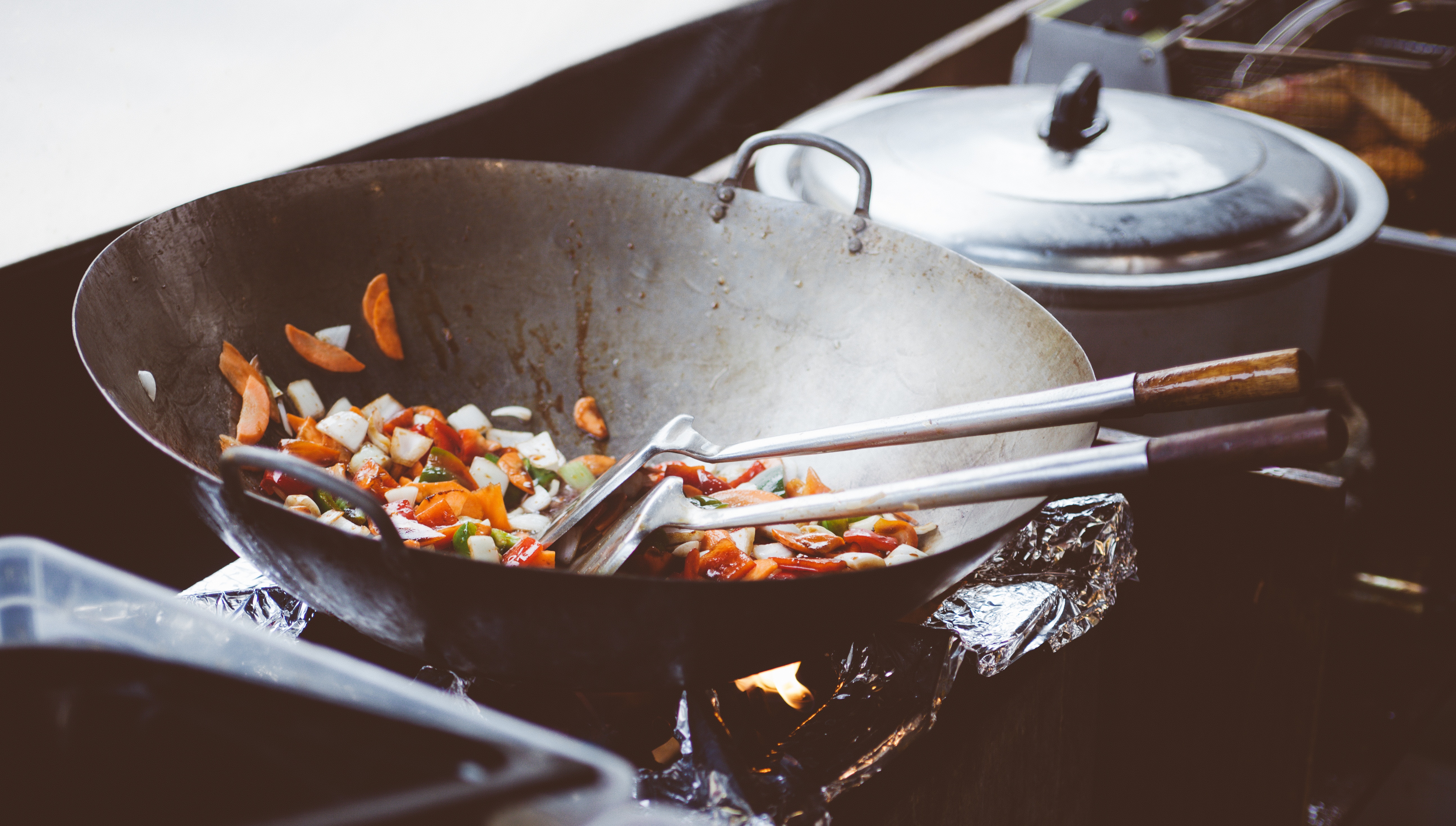 Delivers until 4am
A traditional Chinese and Cantonese takeaway serving soups, dumplings, appetisers, and all the classic dishes you'd expect.
The menu is huge, so it could take you quite a while to decide what to order. Old Town 97 specialises in barbecued roast meat, including duck, chicken, and pork. The choice of fish and seafood dishes is also massive. Seriously, start looking at the menu at midnight and you might have decided by 3am.
Menu highlight: LSE fried rice. Not actually listed on the menu, but regularly ordered. Egg fried rice with honey pork, veg, and a fried egg on top.
VQ – Bloomsbury
Delivers until 3am
If the words '24-hour breakfast menu' make your heart sing, VQ is the late night food delivery spot in London to know about.
You can opt for poached eggs, avocado and chilli jam, while someone else might prioritise a falafel burger. There are also classic dishes like battered fish and chips, buttermilk chicken, chilli, and ribeye steak. Sourcing a proper, old school dessert can be difficult late at night, but VQ's menu includes favourites like apple crumble and banoffee pie.
Menu highlight: VQ omelette. Ham, gruyere, and spinach. So good, they put their name to it.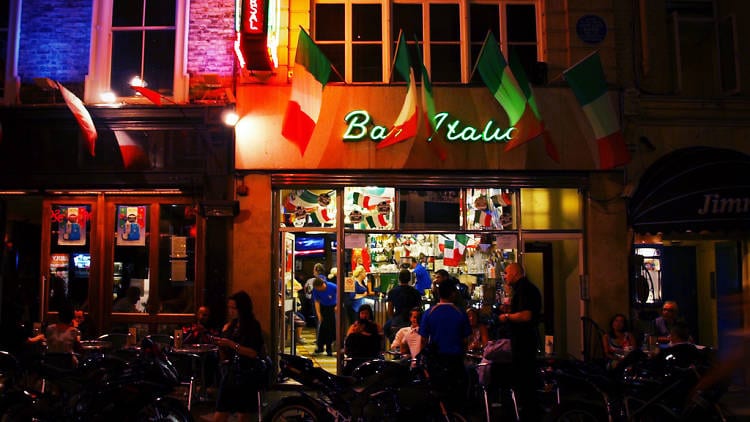 Source: Time Out
Delivers until 2:30am
Established in 1949 by an Italian couple, Bar Italia was once both a social centre and informal employment agency for London's Italian community. Pulp even dedicated a song to the restaurant.
Now, you can order from their selection of pasta, pizzas and panini online. The delivery menu is shorter than their dining-in menu, but still includes their most popular pizzas.
Menu highlight: Bar Italia pizza. Parma ham, rosemary, and olive oil on pizza dough. Extremely simple, but so very good.
Whether you're clicking or calling, midnight food delivery in North London can satisfy every possible craving.
Looking for delivery services in London? Find trusted delivery pros with Airtasker.