The London Gorillas FC found themselves in an unexpected situation before their hotly-anticipated grand final. Leading the table by one precarious goal, the boys had worked hard all season and weren't letting the trophy out of their sights – but their rivals' final match was planned for exactly the same time. How could they find out what the goal count was, in real time, without being there?
They needed a spy. Someone with football knowledge. Someone cunning, but up for a laugh. Someone with a free Saturday afternoon. After playing for the OG Gorillas club in Sydney (also where Airtasker started out), Captain Adam knew exactly how to find the right person for the task…
Watch a football match and text me the score
Here's the plot, my football team are standing on the precipice of greatness, a league title in our first season of existence. YEAH, THIS IS BIG TIME.
Standing in our way, like a tourist trying to find their Oyster card at the barrier, are our closest rivals who are level on points but a goal behind us. You could say it's going down to the wire, Clive. You could say it's do or die, Jeff. You could most certainly say it's 'JUDGEMENT DAY', Gary.
But here's our problem, playing in the 14th tier of English Football means that we don't have the luxury of our opponents score appearing on Gillette Soccer Saturday. In fact, the only spectator of this game will probably be an old man and his shaggy dog.
So we're on the hunt for a spy, a man or woman, who has the basic grasp of two things:
1. The understanding of how football works
2. The understanding of how Whatsapp works
Your mission, should you choose to accept it, is to update us on the score so we know how many goals we have to rattle into the top bin to win the league.
The kick-off is 2.15pm but we would like you to arrive at 2.10pm to soak up the atmosphere. The pitch is at Archbishop Tenisons Sportsground, Arthur Rd, London KT3 6LX.
As the game kicks off, your job is to send me any score updates to our club secretary, think of yourself as a cross between James Bond and Chris Kamara. Chris Bond, licence to fill…..us in with scores.
If we win the league you will have played a vital role and we will, of course, invite you to our open top bus parade.
Please stipulate your knowledge of football in your comments.
Bonus points for knowing who Barry Venison is.
Regards,
AB
Price: $40
Adam posted a task that he knew would attract a true football fan, littered with references that only a football-mad Tasker would understand. After being bombarded with some brilliant offers, Adam picked Sam, who had demonstrated his skillset was perfect to report on the other football match, play-by-play.
Finals day came. With Sam "The Spy" off to the rivals' game we thought the Gorillas could do with a bit of extra support for their rumble in the jungle. So, we sent an Airtasker cheer squad along with some cold beers for the team to celebrate!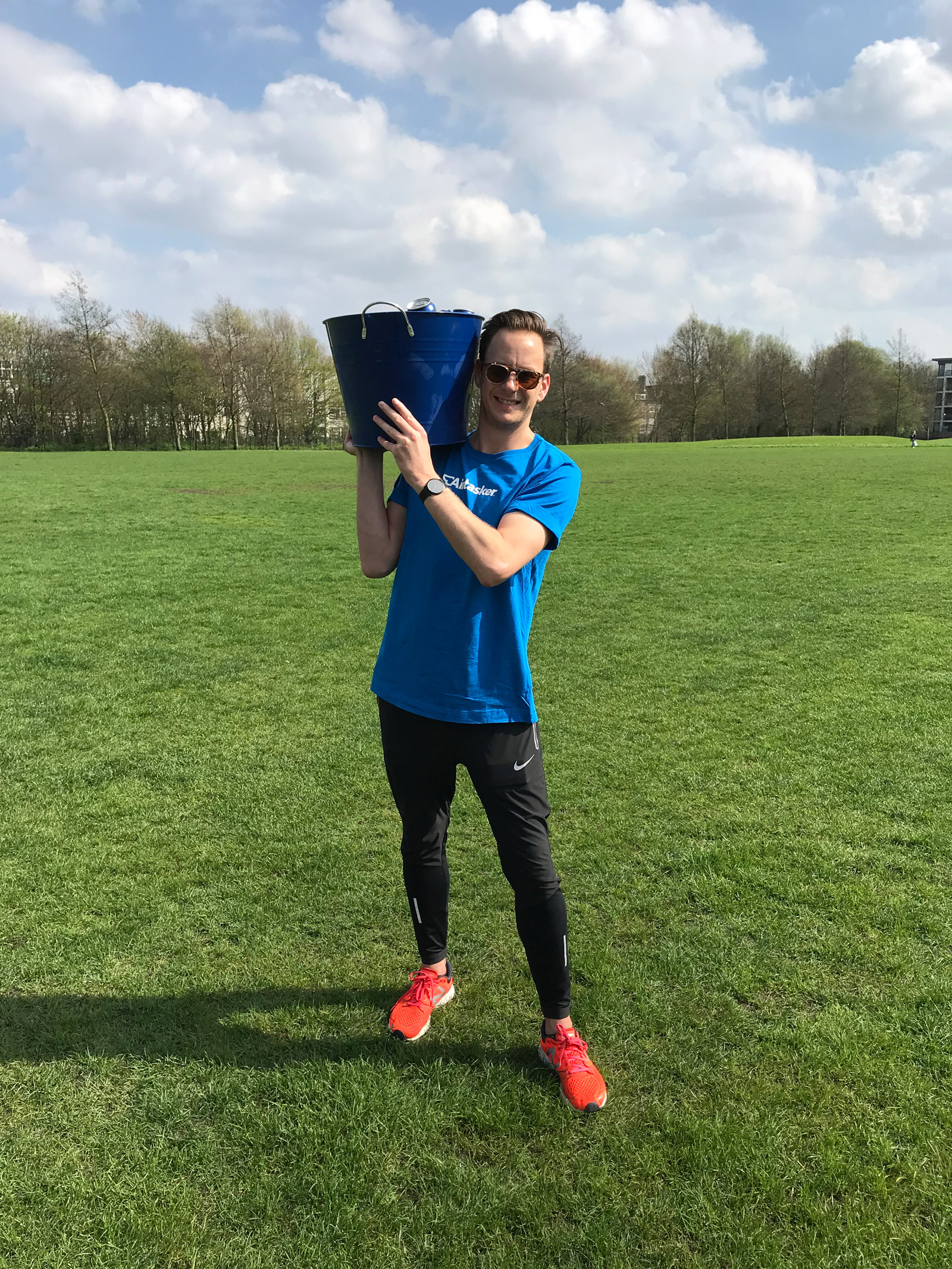 Football fans of South London – I need you!
London Gorillas FC are playing their final match tomorrow at Peckham Rye. The boys have had a huge season and are on top of the ladder – I want to support them but can't be there myself so looking for a few mates with lungs of steel and a sense of humour to bring the noise.
The task:
Swing by my office in Shoreditch today (or can arrange tonight/tomorrow morning) to pick up your cheer uniforms (tshirts – but feel free to get creative with the Gorilla theme), pick up a few cartons of beer to share with the team afterwards and be at the game with at least one friend to help cheer them to glory!
Kick off is at 2pm and obviously you need to stay til the exhilarating (or bitter) end.
Please also Tweet or Insta Stories from the game so I can follow along with all the action.
Holla if you can help bring the rumble to this jungle – LET'S GO GORILLAS!
Price: $350
And they delivered! The Gorillas put on an epic performance, kicking goal after goal to win with an impressive 10-0.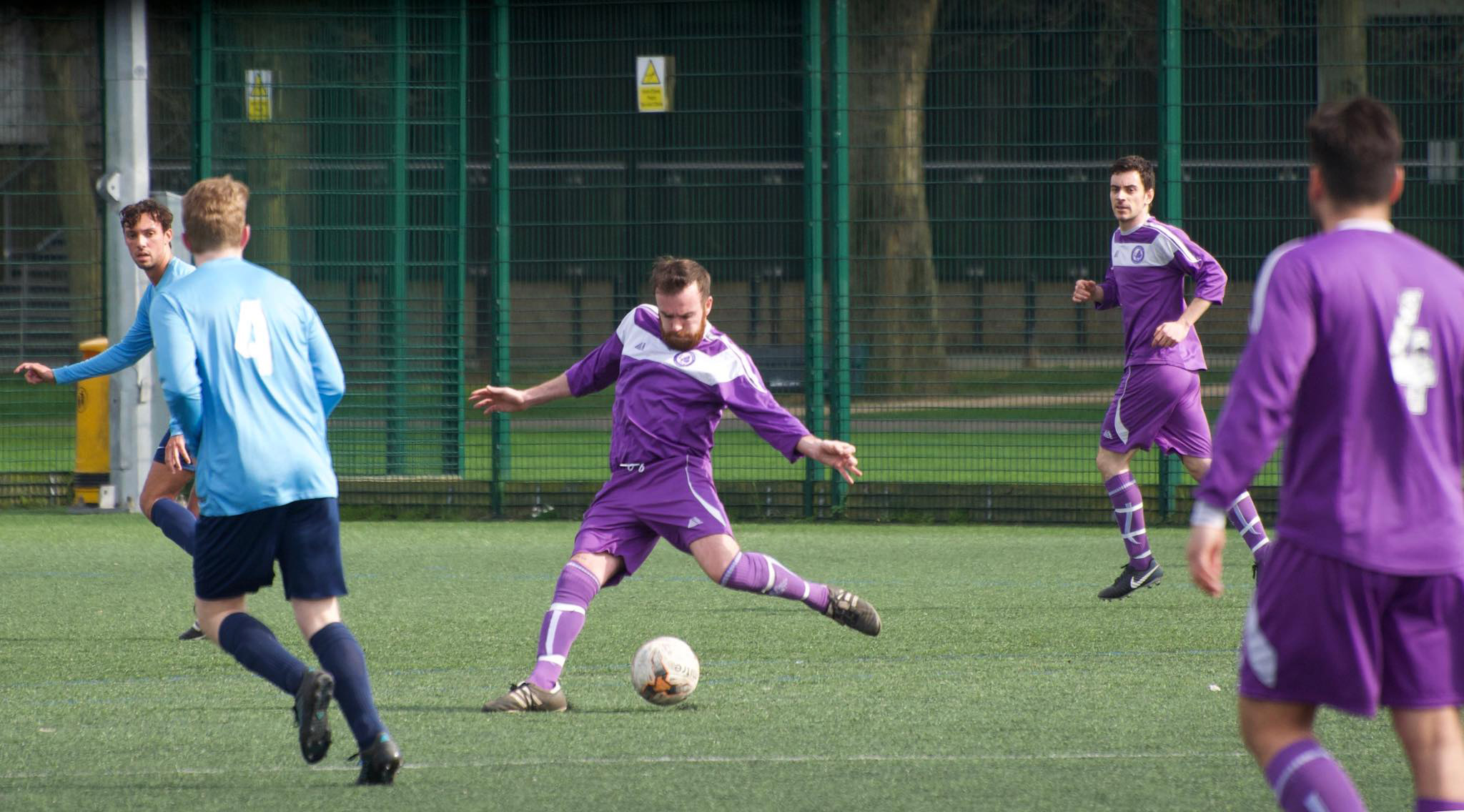 And the rivals? The rain threw a spanner in the works, with the match postponed due to a waterlogged pitch – so although Sam didn't get to watch the football, he still secured £40 from the Gorillas and has been invited to the end of season party as an honorary member of the team.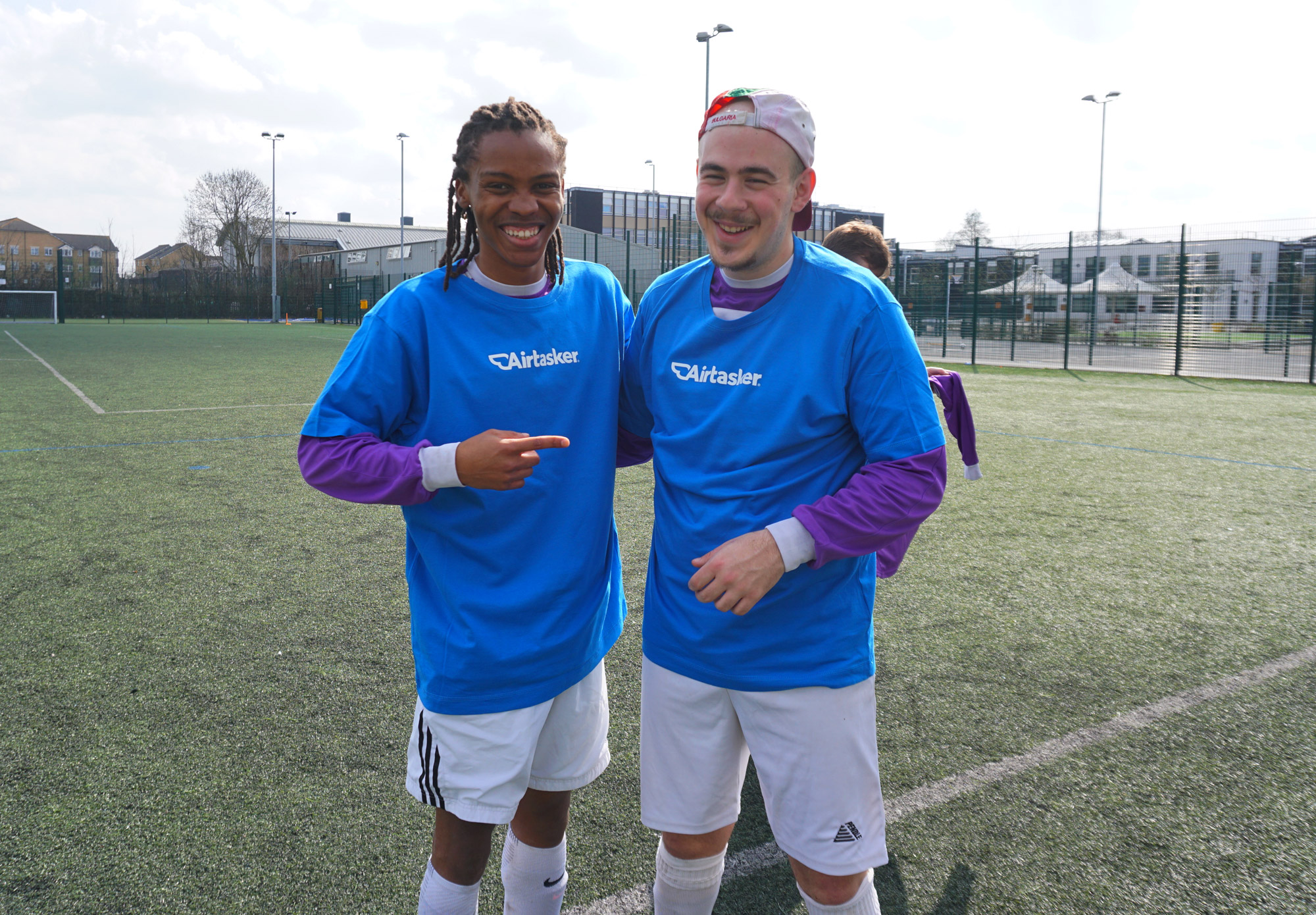 No matter what you need, Airtasker is here to help with any task you need done.
Congratulations to the London Gorillas for taking out the premiership title in your first season in London, we're glad we could help you #getmoredone!