You can get information for just about any DIY project these days. From re-purposing to building new furniture, the internet is an interactive library of creativity.
Some ideas are better than others particularly when you don't have the experience of a professional carpenter. But with a little wood repair and wood staining there is still a plethora of easy projects to master.
These beauties below will tickle the tastebuds of any budding DIYer.
Here are some top furniture ideas you can build yourself
1. Saw horse table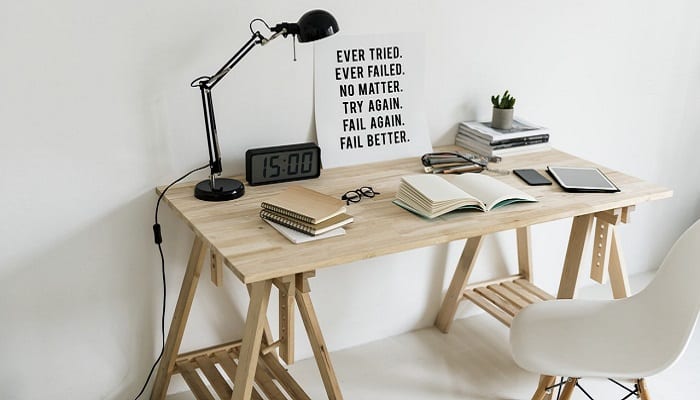 This table is simple enough to knock up in less than half a day. Making use of two saw horses as a base, the project is completed with a timber table top.
Depending on the finished look you desire, you can change it up with some of the following suggestions:
Build the table top yourself using timber planks – glue the timber planks together, then sand, plane and finish the wood with either paint, lacquer, a wood stain or oil
Repurpose an old timber door for the table top – find these at recycle yards
Buy the saw horses new or repurpose an old pair – saw horses are readily available at hardware stores
Add some texture or colour to the saw horse legs or table top using embellished wallpaper or textured paint

Olive oil can be used to bring life back to old timber.
2. Living divider wall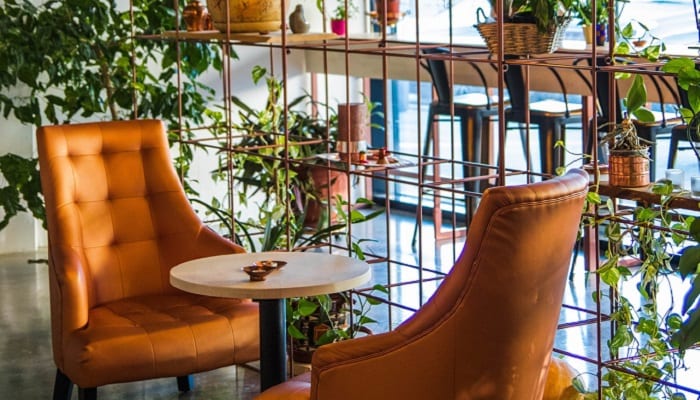 This living wall would be perfect to use as a divider from living to lounge room, or kitchen to entertainment room. Crafted from some concrete rio mesh, the only other material needed for this version is tie wire – then Bob's your uncle!
To provide extra sturdiness just add a piece of thick wood as a base. Hammer the rio into the base using staple nails (or u-shaped nails). Run a timber plank longways through the mesh to use as a shelf. Display potted herbs like rosemary, basil, parsley, lavender and oregano to use as kitchen staples.
Don't forget mint for all those special summer spritzers! Perfect.
3. Ottoman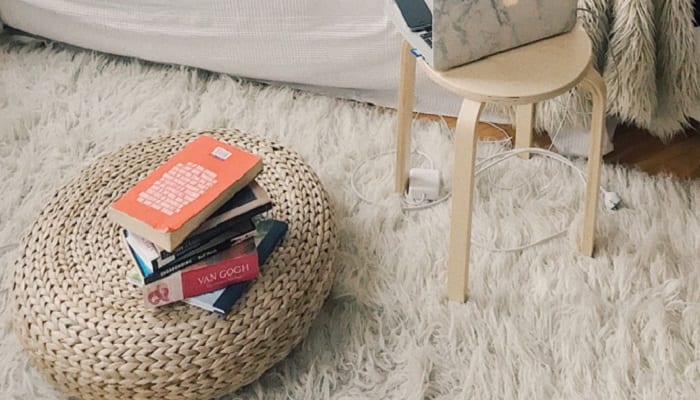 Not many would guess you can make this ottoman from supplies you might already have lying around at home. Here is how to do it.
After cleaning the tyre, lay it flat on its side
Measure around the outside of the tyre
Cut 2 circular pieces of plywood just smaller than the radius measurement of the tyre (suggest reducing the measurement by about 3-4cm)
Screw the plywood to the tyre covering the hole, then flip it over and do the same to the other side
Commencing at the centre of the plywood, start coiling the rope in circular motion. Glue as you go
Make your way down the side of the tyre
Once you get the bottom, where you glued the second piece of plywood, stop. Do not cover the base
Cut the rope and glue it off in place
To finish it off, varnish the rope or paint it in a colour of your choice

For an amazingly easy bench seat project, check out this one we found online at Hometalk. It is made from concrete besser blocks, timber and few embellishments – see the full tutorial

here

.
Whether you want to get your hands dirty with wood staining or prefer an easy stick and glue project, there are so many furniture ideas to explore online.
Not sure where to start with your DIY project – get wood repair and repurpose help on Airtasker.