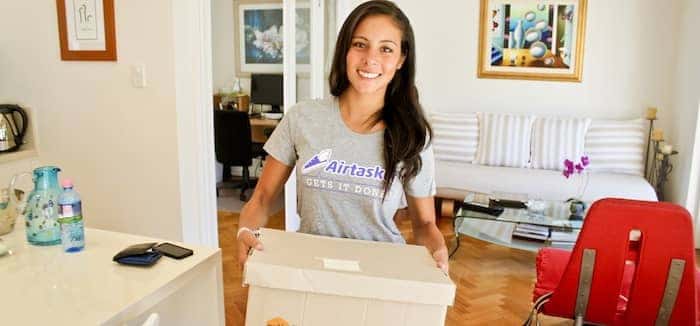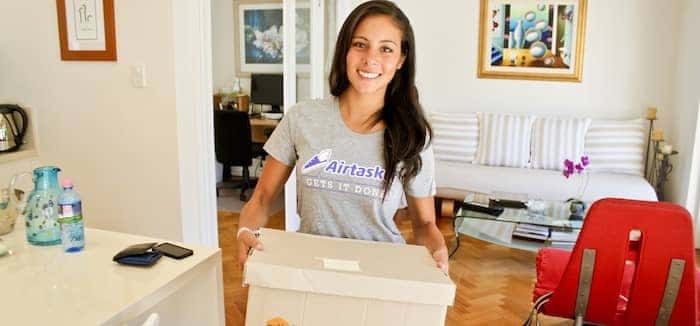 So you're thinking about moving house or just about to? Well first up, congrats that's awesome news! We're guessing you're excited, extremely happy and maybe even slightly stressed at the thought of finances, moving logistics and possibly pre-move renovations.
It's important to remember that almost everyone has been through this, so don't worry you're not alone with moving-day blues. The good news is that everyone will have moving day advice for you; you just need to decide what works for you.
Here are 5 main moving tips to make your life a tad bit easier:
Tip 1: Get the essentials
It's not only boxes and tape that you'll need to start the pack up, there are a couple of other things we bet you've forgotten…
– Packing paper
– Good textas
– Bubble wrap
– Scissors
– Labels (Have a box number system, put your new address and contact name/ number)
– Wardrobe boxes
Also get extra supplies, we bet you'll run out quicker than you think.
Tip 2: Pack smart
Planning for the end game (un-packing) is a must, as you'll save plenty of time, energy and it will make all the more enjoyable.
Here's a quick round up:
1. Make a list of box and it's contents
2. Be specific on box labels (not just room names)
3. Keep similar items together in the one box
4. Pack ahead – a little packing everyday will save you time on moving day
Tip 3: Helpers
Whether you've enlisted friends, family, removalists or a friendly removalist on Airtasker to help you move it doesn't matter who exactly but don't try to do it on your own. It's often a bigger task than you think and besides you'll be in your new place a lot quicker.
Not only can they help you with the move but if you have kids they could babysit or if it's your precious kitty or puppy a pet sitter could be the answer to your worries.
Whoever you get to help, don't forget to treat them to a yummy pizza or drinks after; they did give up their time to help you out after all.
Tip 4: Go professional
There are many options when moving other than by yourself, most popular option being hiring removalists. If you go down this route do NOT select based on price but consider what you need. Do you need to clean before and after? Do you want to move in with everything unpacked? (you're saying yes to this right?!), Do you need them to pack? Or do you just need them to get everything from A to B?
Step back, consider your all options, compare and don't be afraid to go after what you want. It is some of your most valuable belongings they are handling.
Tip 5: Consider recycling
Recycling may not only save you money but it's also highly waste intensive with a serious impact on the environment. Surely you don't need everything from your old house… You could consider having a garage sale or put items up on eBay, Gumtree or Oddswop. If there's not a huge value or no takers why not give it to friends and family or donate it to a local charity such as the Salvation Army.
There's bound to be a friend of a friend moving sometime soon, so rather than creating more landfill, give your used boxes to them. Or better yet, rent your boxes.
So there you have it, some simple great moving tips. Let us know how you went and share any more tips in the comments below.
For more helpful tips check out our top Handyman tips and Painting tips hints.