Quite often at Airtasker we get asked why there's a need to charge a service fee (or what the service fee actually covers).
So in the interest of transparency, we'd like to provide a little more context on what's provided within the service fee and how these funds are re-invested back into the Airtasker Community and the creation of more Australian earning opportunities.
"… our long-term priority at Airtasker is to maximise the total amount of earnings for Taskers…"
Before we jump in, it's worth noting that our long-term priority at Airtasker is to maximise the total amount of earnings for Taskers, not the amount of fees that we charge. In the long run, we believe that Airtasker's revenue will be maximised if we relentlessly focus on "growing the pie" (maximising Tasker earnings) rather than "cutting a bigger slice" (charging lots of fees). So everything that we do is aligned to this goal: increasing earning opportunities for our community.
That said, in order to be able to achieve this long-term goal, we believe that service fees have a role to play – both in creating a positive user experience and building a sustainable company in the long run.
First up, let's start with by taking a look at the "back office essentials" which need to be paid on every task transaction before even considering what arrives at Airtasker. Below is a high-level breakdown of these approximate costs:
Goods and services tax (GST) – Airtasker is required to pay to the Australian government GST of 10% of the service fee charged. As a result, about 9.1% of the total amount paid is not received by Airtasker.
Payment processing charges – up to 20% of the service fee is required to be paid to a payments processing technology provider to cover merchant fees, credit card chargebacks and fraud protection costs.
Insurance costs – up to 7% of the service fee paid is passed on to an insurance provider in the form of premiums, administrative costs and contributions to help cover a Tasker's third party liability for property damage or personal injury to another person whilst completing common tasks – subject to insurance terms and conditions.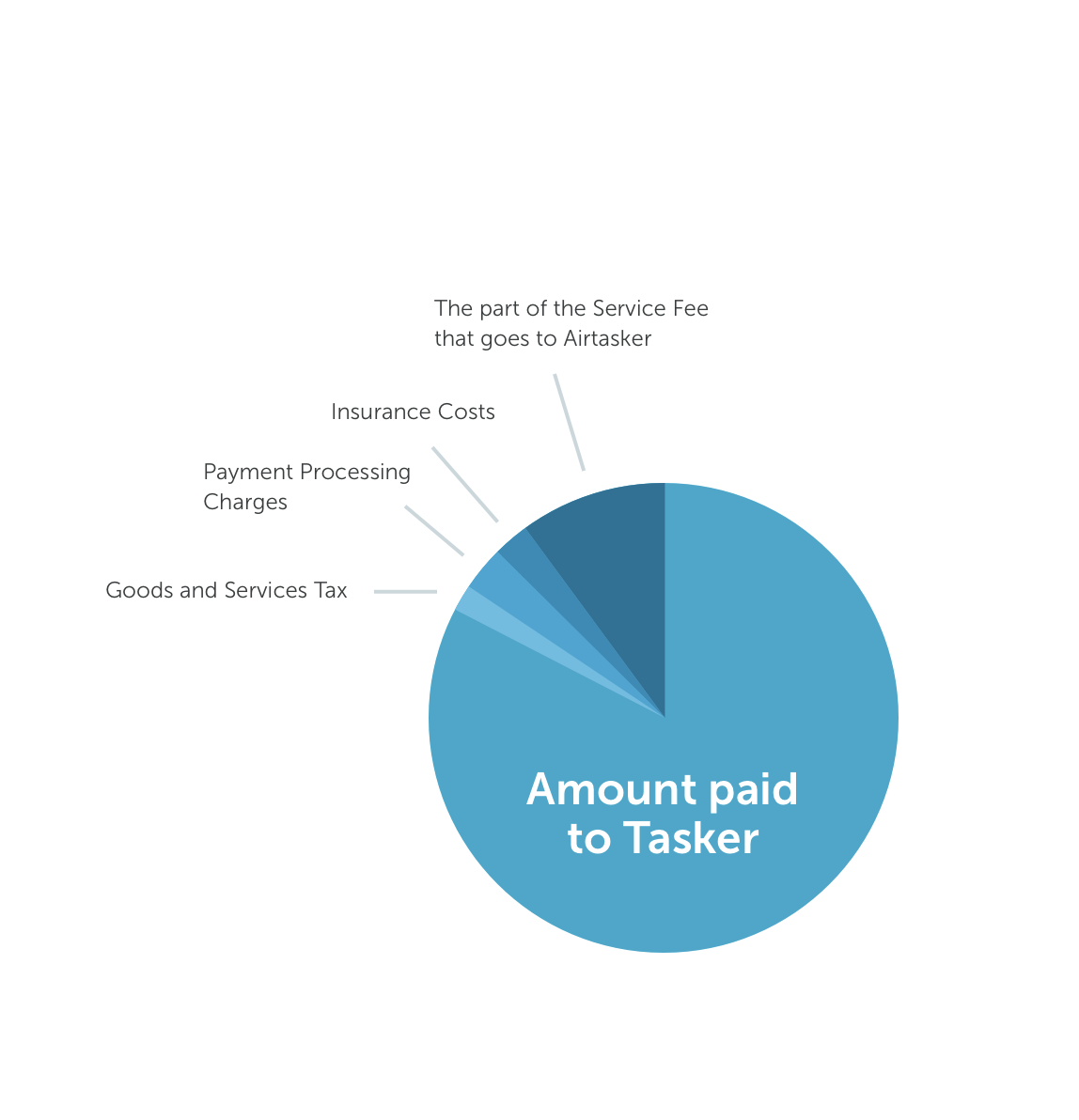 Based on this approximation: for every $100 in earning opportunities created for Taskers, about $7-8 arrives at Airtasker.
So, where do these funds actually go?
1. Marketing and Promotion
To bring more tasks onto the Airtasker platform, we reinvest service fees into a range of marketing activities to ensure more earning opportunities are being created for the community. For example, last year we invested more than $7 million into the "Like A Boss" television and outdoor advertising campaign which saw a 100% increase in tasks posted.
We also continue to invest into a range of other marketing channels including Google and Facebook advertising, coupons for Posters to trial Airtasker for the first time and Search Engine Optimisation.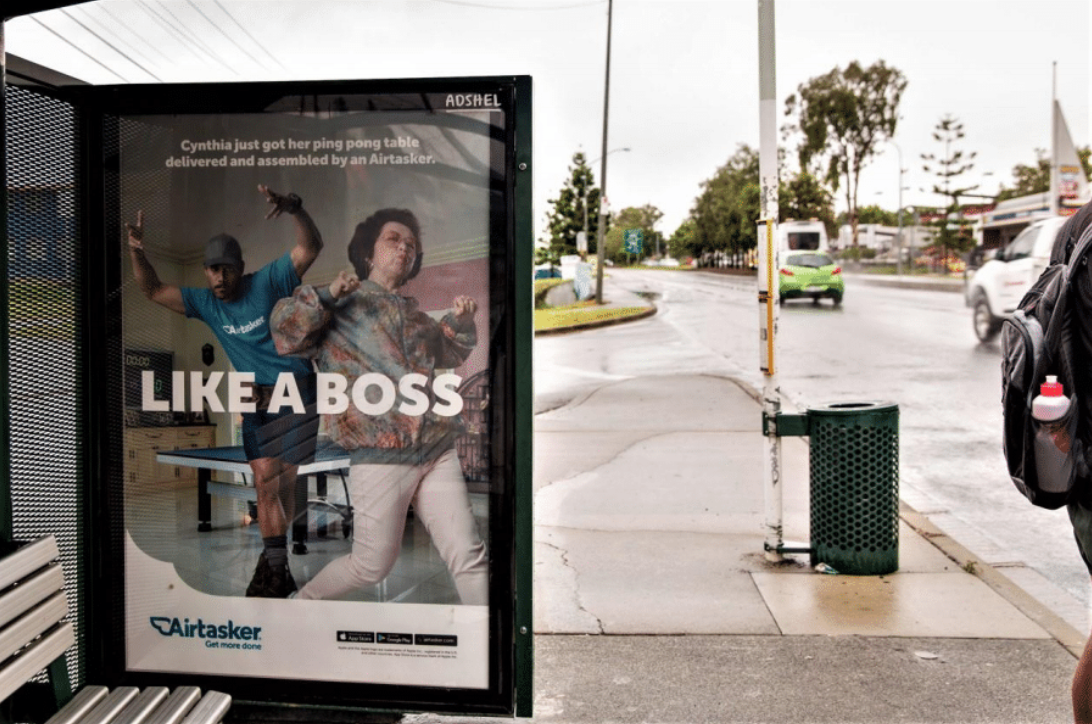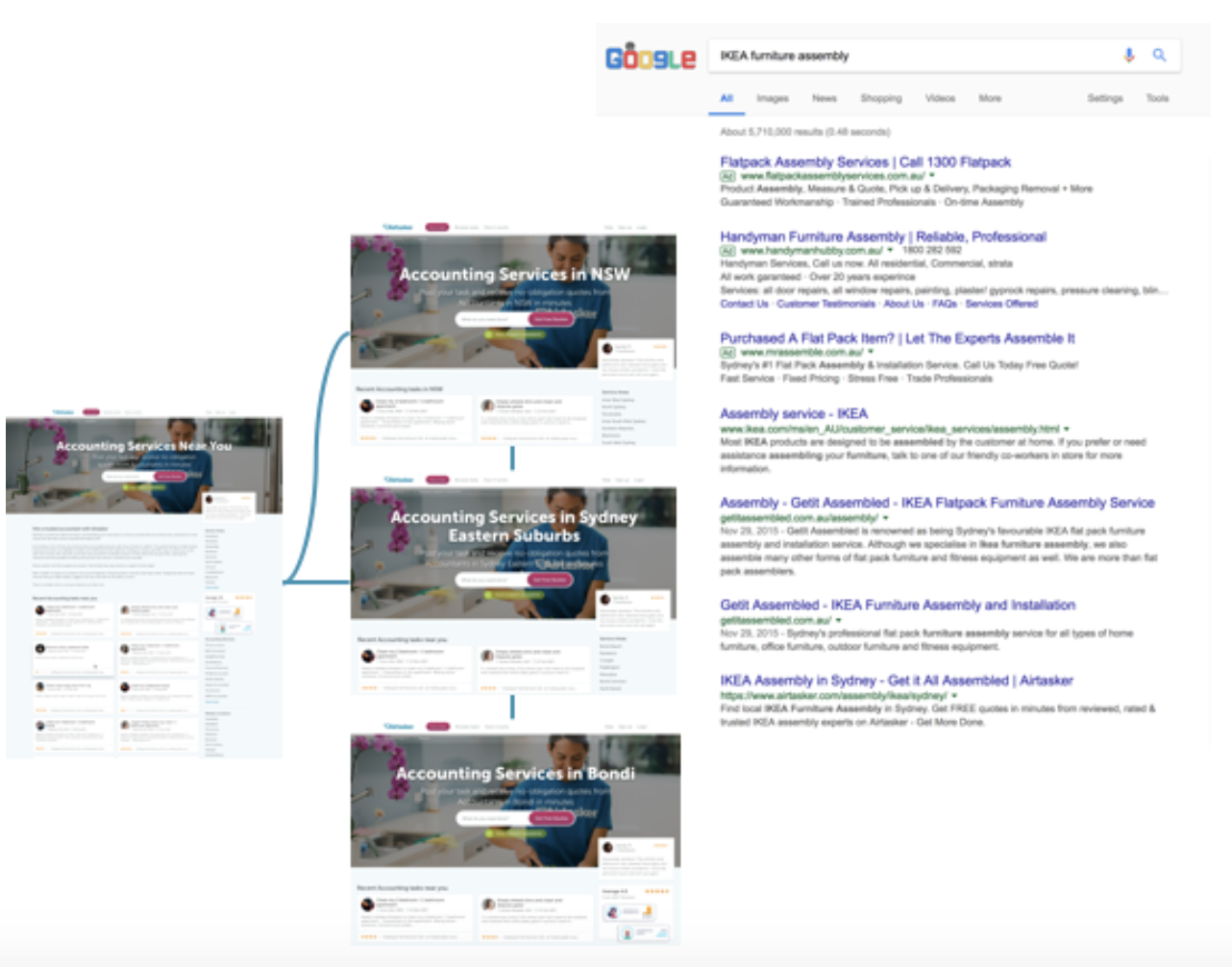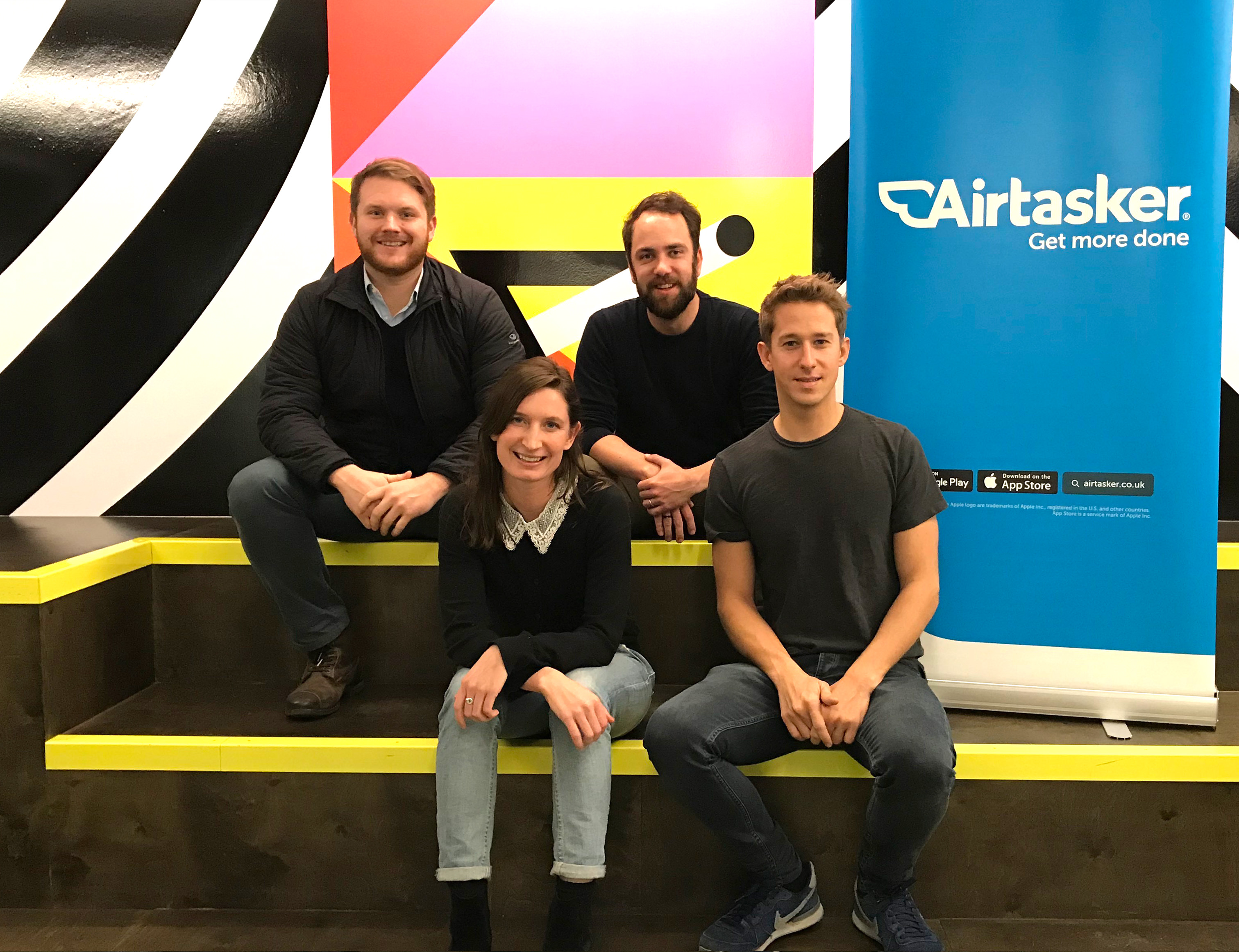 2. Software and Technology
In order to maintain, improve and build new features for our website, iPhone app and Android app we employ more than 90 full time staff in software engineering, design and product management roles. This headcount is approximately doubling each year so that we can ensure that Airtasker is a safe and reliable platform and we can deliver a constantly improving customer experience – which drives greater earning opportunities and an improved experience for our community. For example, in 2017 this team built the "increase price" feature to allow either Posters to pay or for Taskers to request an amount in addition to an initially agreed price. This feature allowed for additional earnings to be paid to Taskers on about 15% of all tasks on Airtasker.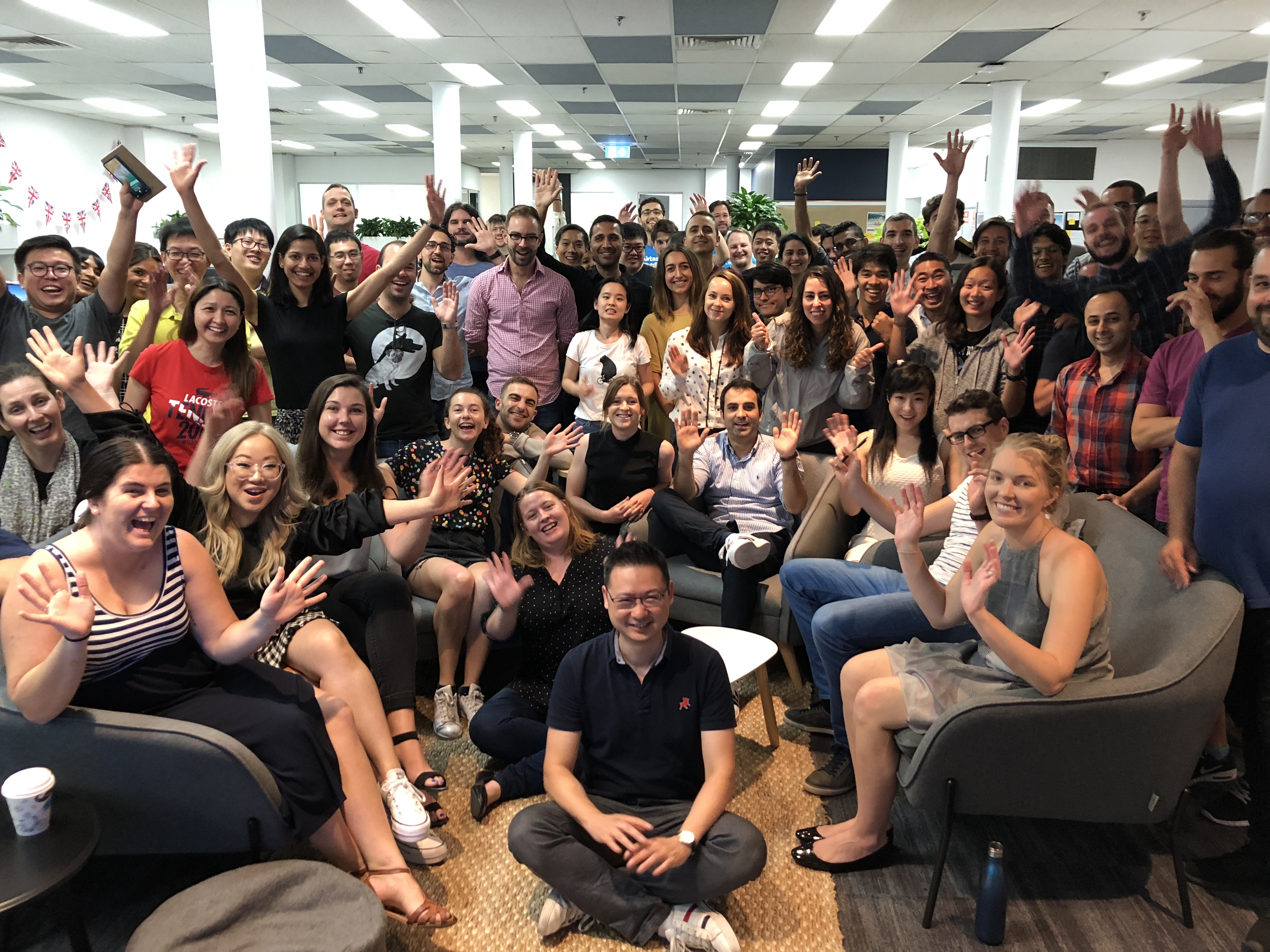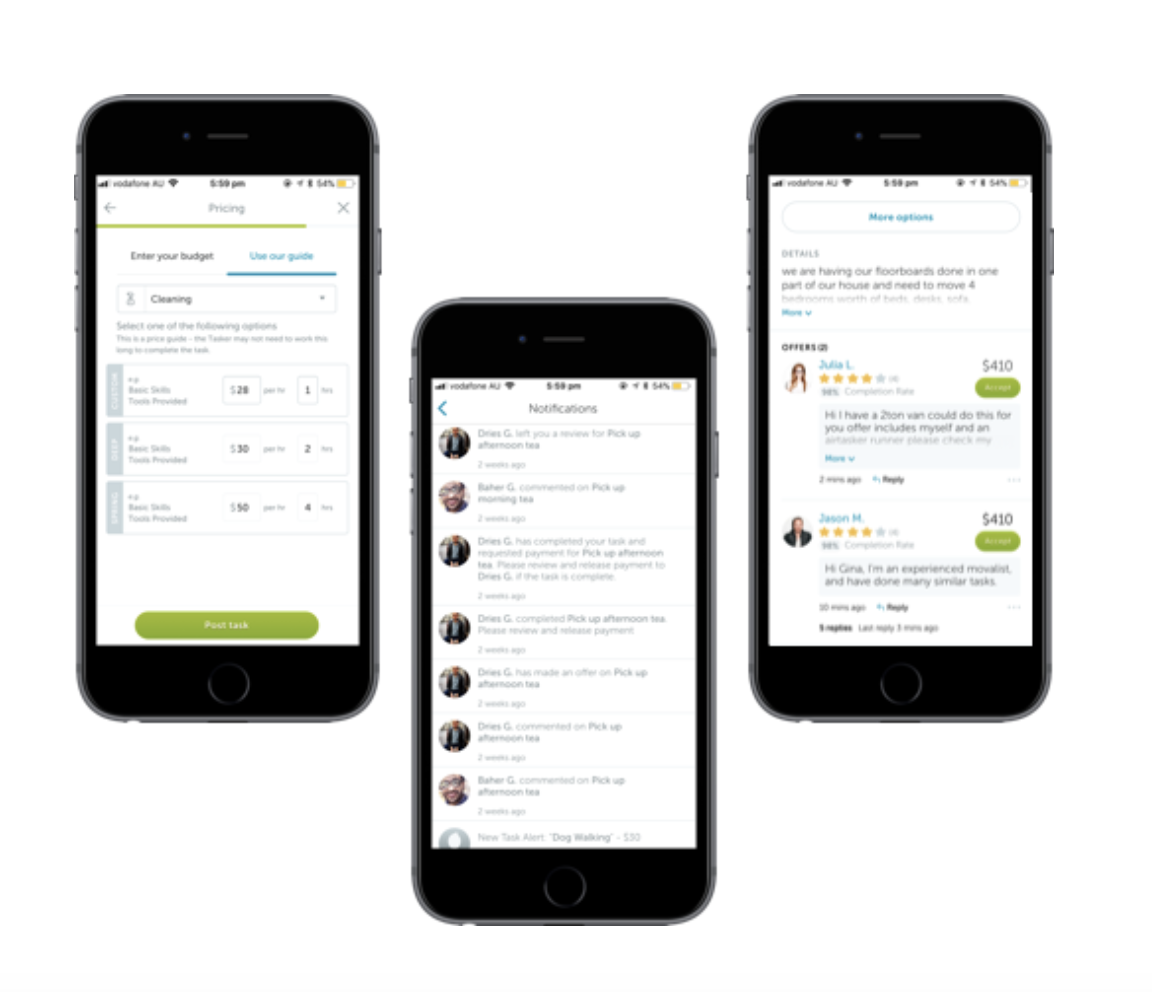 3. Moderation and Support
Service fees are also reinvested into initiatives that protect the integrity of the Airtasker Community and help both Taskers and Job Posters if things don't go to plan. Examples of these initiatives include the development of a new machine learning program called "Alan" which detects and deletes undesirable content and the doubling of our people-powered product and support team to more than 140 full-time staff.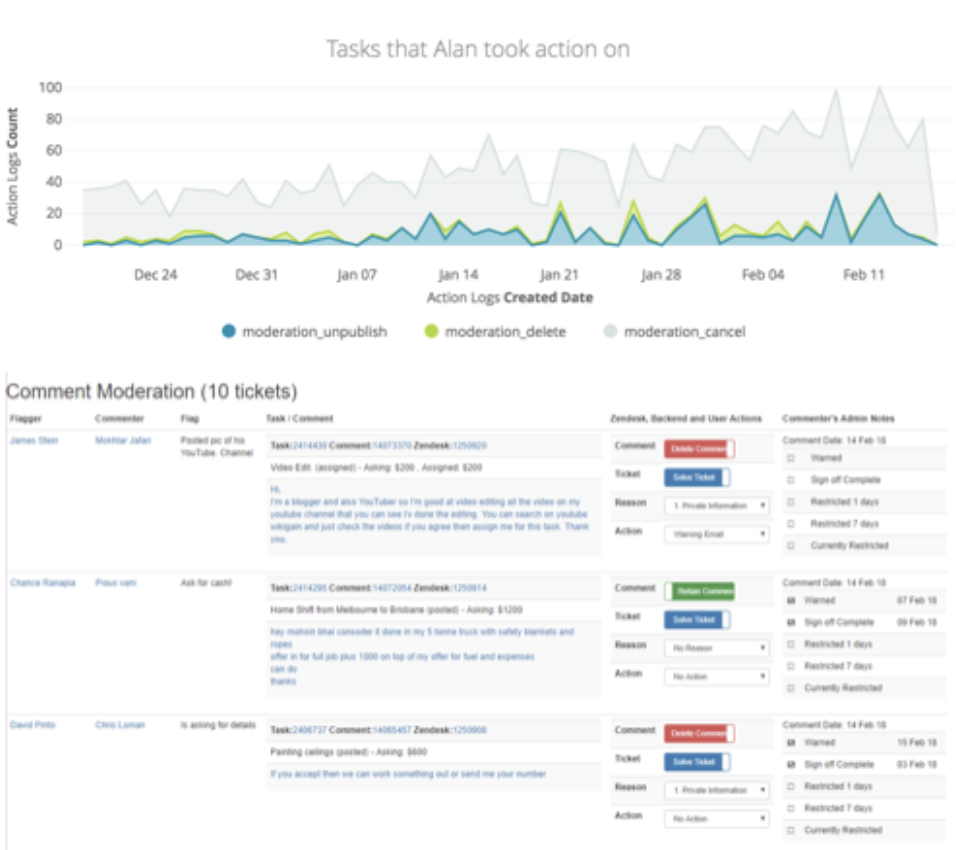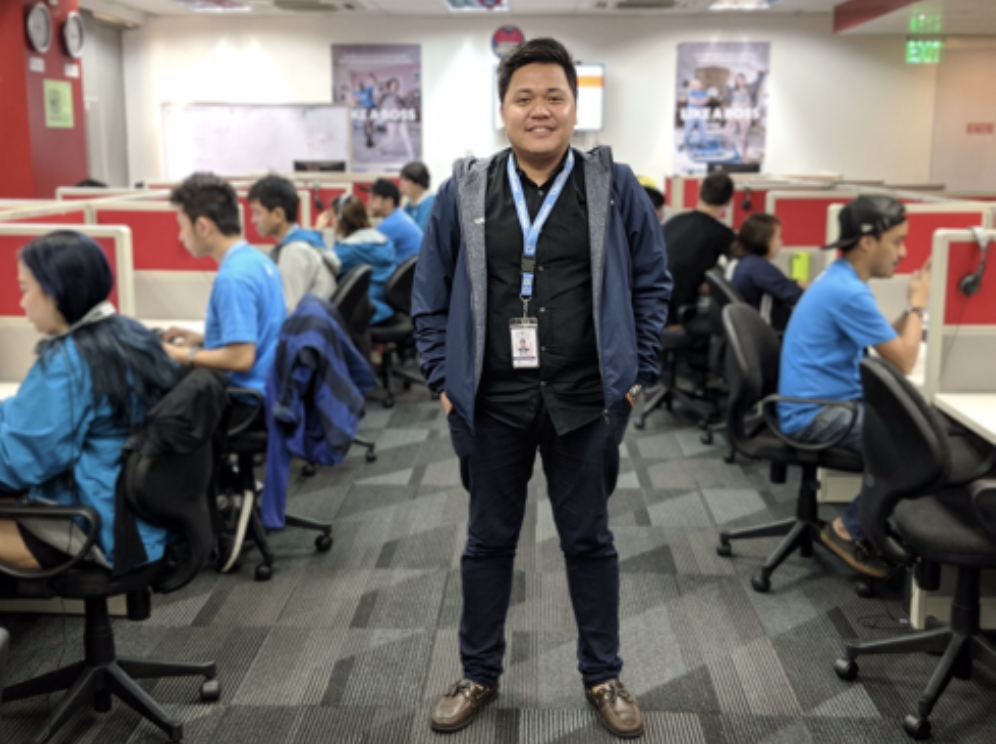 Overall, our service fee is purposefully designed to align Airtasker with the community – the more that Taskers earn, the more we earn. We're also committed to re-investing earnings into building the Airtasker community and creating a sustainable, positive environment for Taskers. As always, we're looking for ways to improve – so if you have feedback or questions, please feel free to drop us a note here: stayopen@airtasker.com
Cheers, Tim