Planning to give your place a refreshing new makeover for the new year? Looking for home interior design inspirations for your new BTO? If you fall into any of the above categories, you are in the right place!
To help design-distressed Singaporean homeowners to kickstart your design journey, we scoured through hundreds of feeds to find some of the top-trending design inspirations for you! The outcome? A list of 5 popular interior design trends on Instagram that you should bookmark for your own home improvement plans.
Ready to check out what home designs trends are popular on Instagram – here is our list in increasing popularity!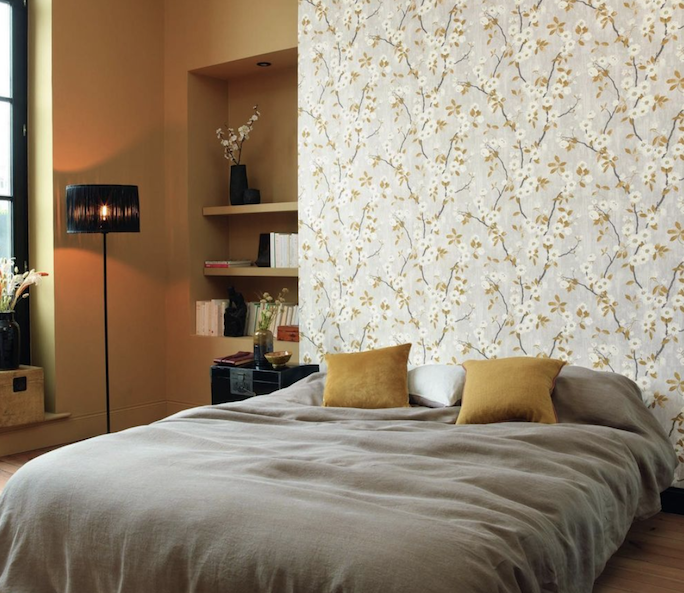 Wall decals together with #wallpaperdesign are increasingly coming back into fashion – thanks to modern illustration styles.
From adorable animal and floral illustrations for a baby or kids' room to abstract minimalist or herringbone designs for a home studio and more – wall covering options have made significant leaps and bounds from their gaudy history.
How to utilize #wallpaperdesign or #walldecal in interior design?
Check out plenty of online retailers that provide a wide range of wallpaper designs to fit your unique interior design needs – for dreamy illustrations you can check out Hello Circus
Install your wallpaper or decals for an instant makeover – choose a special wall or spot in your home that is in need of a makeover. Local home stylists @houseofchais have plenty of beautiful examples of how they use wallpapers and decals to refresh a space – from toilet walls to the back wall of a comfortable seating nook.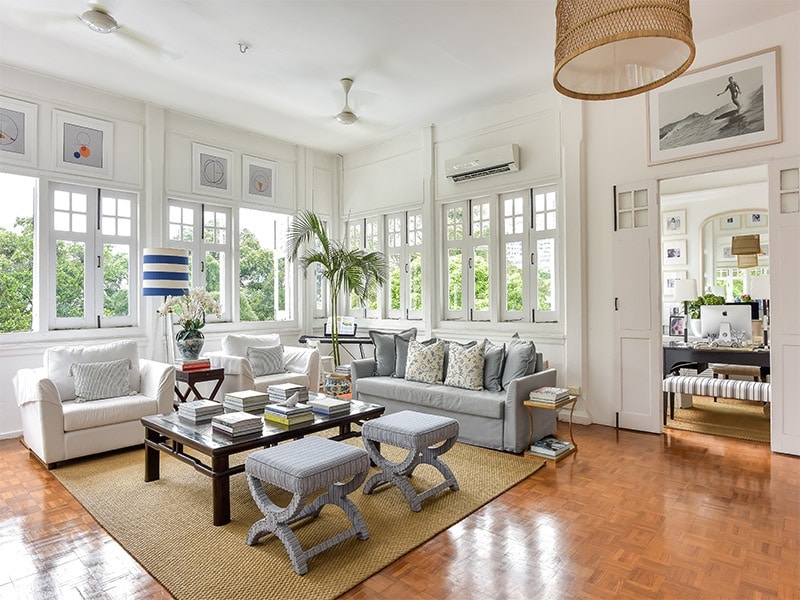 The popular Kinfolk minimalist aesthetic has translated into one of the most popular interior home design trends – white interiors.
If you browse through any design magazine, local influencers' Instagram feed, or Pinterest, you are bound to come across a barrage of all-white homes! Why the popularity? Some common reasons include influence by the minimalist movement, association with cleanliness, and more…
How to achieve the #whiteinteriors look?
Paint your walls white – go over with multiple coats to ensure it is evenly and well coated
 Let natural light in – white interiors go best with natural lighting to help brighten up any space
Incredibly flexible for design – pair with muted neutral furniture for a relaxed ambience, bright distinctly coloured furniture for a contemporary look, or predominantly black accessories for a modern minimalist look.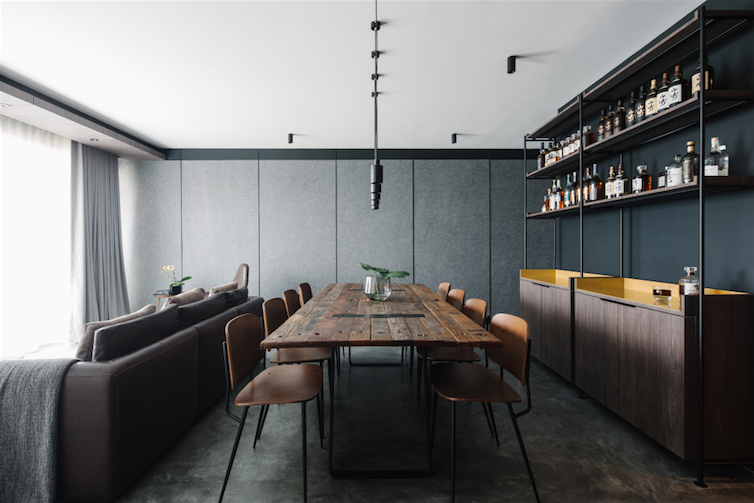 Industrial design is yet another popular trend that you might notice not just in homes but also in offices and hotel spaces like The Warehouse Hotel.
How did it become such a popular interior design trend? Due to urbanization, older industrial buildings tend to be refurbished into more functional spaces like coffee shops, offices, hotel spaces, and sometimes even loft living quarters. The industrial details that remain – has since become part of the industrial design charm.
How to achieve the #industrialdecor look for your home?
Use a neutral colour palette – greys, blacks, and whites are your best friend
Dark wood, metals, or exposed brick and pipes – these are the three most important elements to achieve a raw #industrialdecor design. In fact, the best industrial details come from these raw material elements balanced with modern fixtures – e.g. wooden table with a metal lining.
Industrial lighting – stark industrial lighting is key to tying the whole industrial look together – be it neon lighting, exposed light bulbs or metal shades, etc. Concrete flooring – what screams industrial décor beyond a shadow of a doubt? Concrete floors that would not be out of place in a factory – albeit polished for easier maintenance.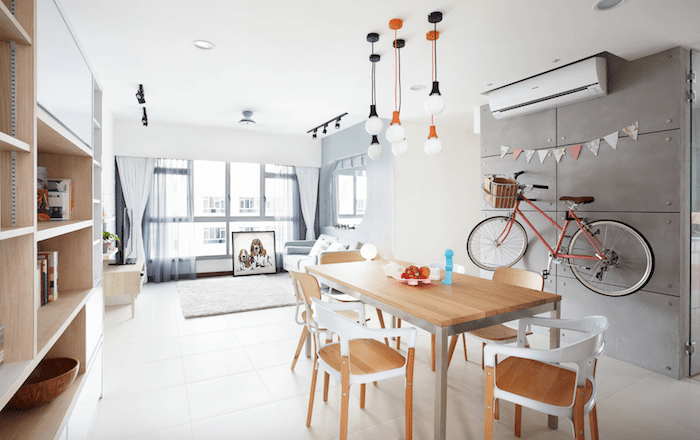 Scandinavian interior design also commonly known as #Scandidesign, has been increasingly popular in the recent decade, with its minimalist sensibilities appealing to modern homeowners.
With more people being attracted to the minimalist lifestyle and yearning for a slower pace of life – much like the Scandinavian way of living – it is only natural to see these principles translated into how we decorate our home.
How to achieve the #scandinavianinterior look?
Light colour palettes – usually light, neutral, and muted colour to create a living space that gives off a relaxed atmosphere
Natural wood elements – an essential element to Scandinavian design to incorporate warm and cosy aspect to the design. Beech and pine are popular wood choices as they are lighter in colour.
Comfortable Textiles – adding natural textiles like wool, cotton, linen etc. as accessories help to create a comfortable space to relax in
Functionality – floorplans are generally clean and unobstructed, with most cluttered tucked away in smartly designed functional storage areas
For real-life inspiration – take a trip to Tampines IKEA and check out their showrooms – Scandinavian vibes galore!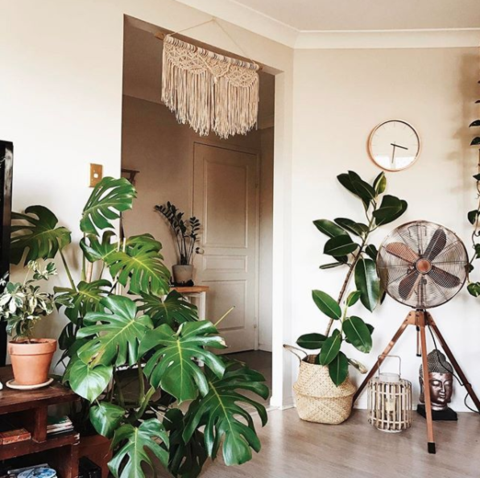 This year saw a boom in the number of new gardeners and plant owners thanks to the stay-at-home measures that drove people to seek out new indoor activities.
But that is not the only reason why we are seeing #houseplants trending as one of the hottest topics on Instagram! Before 2020, houseplants have been always been a home décor staple and it will only grow to become more popular in the upcoming year too!
How to incorporate your #houseplants into your home décor?
Have a bookshelf, an open shelf, or a flat surface? These are all potential spots to add a new houseplant – helps to incorporate some colour and texture to the space.
Use individual plants for impact or odd numbers groupings for a layered aesthetic look
Check that the space has sufficient sunlight and conditions for the plant to survive
Worried you cannot keep them alive? There are plenty of hardy plant types that require minimal attention and care – like succulents or air plants.
Which Home Interior Design Trend is Your Favourite?
Feeling inspired? Which was your favourite home interior design trend? We hope that this round-up of some of the popular trends will help you better formulate your vision for your future home design (or redesign)!