Undoubtedly, COVID-19 has made an indelible impact on every aspect of everyone's lives, especially on finances. With businesses closing doors and job uncertainty looming constantly, it's no wonder we're left wondering how to earn money and make ends meet in the midst of these seemingly endless lockdowns.
Here at Airtasker, we are constantly inspired by how fast humans instinctively pivot, not just to survive but to thrive. With the right tools and the right mindset, there are many ways you can stay productive and even earn some extra cash whilst being stuck at home! You know what they say, when life gives you lemons, make lemonade!
Whether you're temporarily unemployed, looking to supplement your primary source of income, or simply interested in making profitable use of your idle time, here are some money-making ideas to inspire you.
1. Turn your hobby into a side hustle
Since the pandemic started, plenty of hobbyists started making money out of various things they love doing. You totally can, too!
Did you happen to go on a baking spree out of boredom and make more than enough cookies and sourdough to feed a small country? And somehow, you're left itching to bake more! Unfortunately, not everyone has the baking skills–or even the patience to learn how. So why not lend a hand?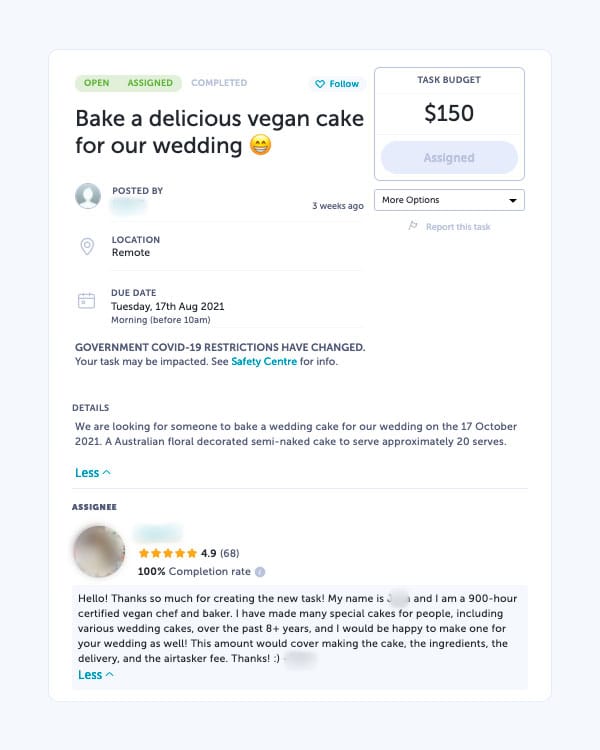 Many people are stuck at home, looking to buy custom cakes for someone's birthday or treat the whole family to a sweet spread of homemade pastries. Because let's be honest, no one is silly enough to stop eating carbs during a pandemic lockdown. So don't underestimate how much you'd be helping someone in need of some good old-fashioned carb loading!
2. Teach others what you know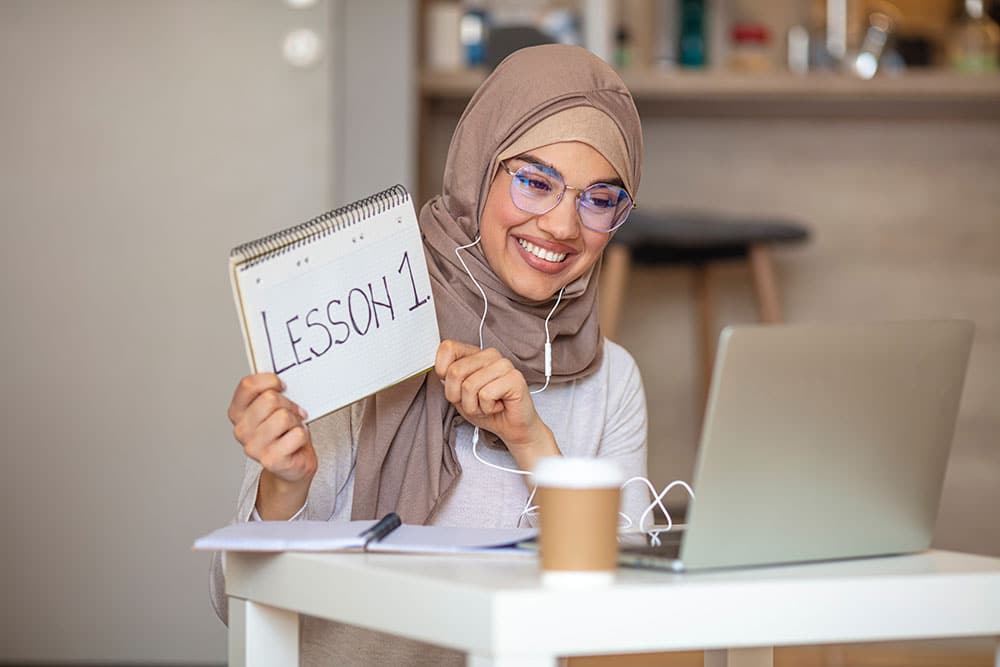 As COVID-19 shuts down schools and offices across the country, parents and children have had to navigate a new way of working and schooling from home. Ergo, the shift away from the classroom to virtual learning has also created a demand for tutoring services.
As a private tutor, you get to earn a little extra while helping working parents fill in their child's learning needs. So if you're a math wiz, a sucker for literature or you recently got your HSC and your subjects are still fresh in your mind, there are plenty of students out there waiting to learn from you!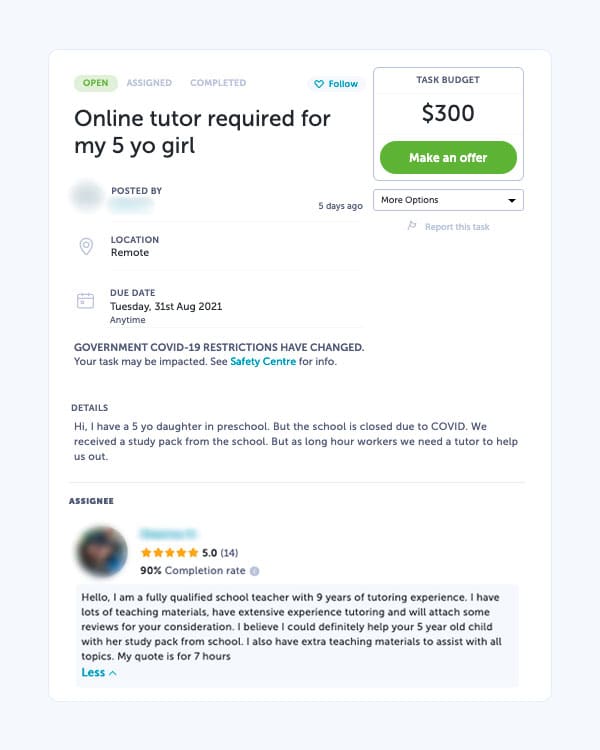 Learning something new isn't just limited to kids. There's also growing interest in adults dabbling in new creative skills as people in lockdown suddenly have loads of free time. Are you a violin virtuoso? Perhaps you're an excellent calligrapher? Or maybe you speak a foreign language or two? Yep, you can earn money from all these, too!
Whether you're an art teacher, a musician, a professional educator, or you're simply skilled or knowledgeable about a specific subject, there's a whole lot of people waiting for you to share what you know–and the best part is that you're earning money doing it!
3. Offer your expertise as a home service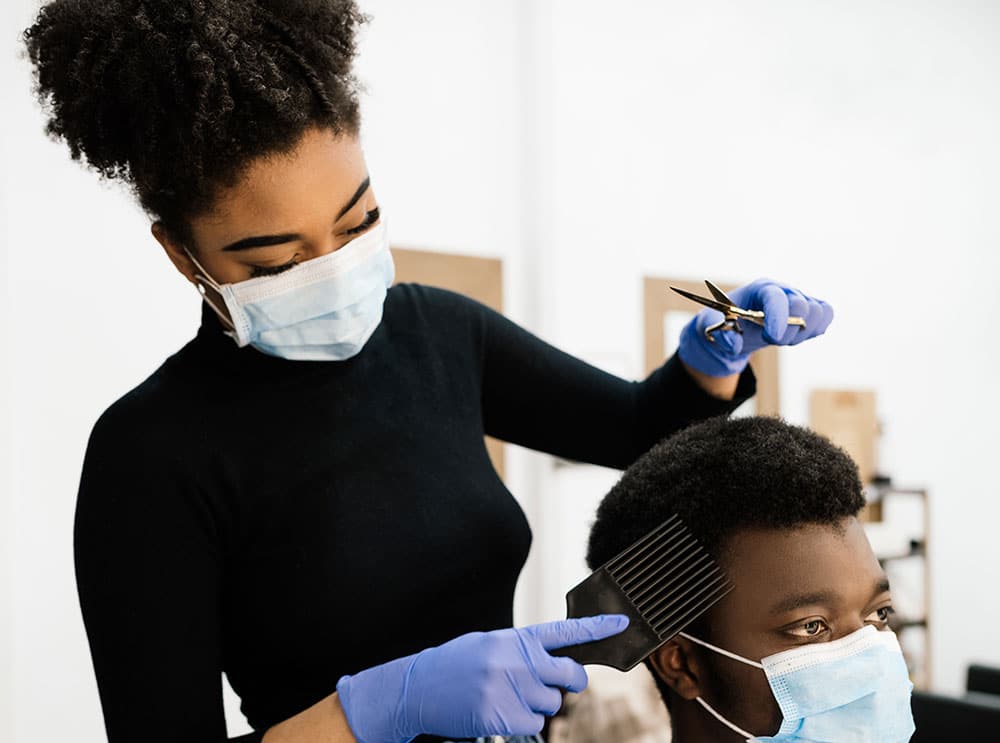 Are you a professional barber or hairdresser? There's been an increase in demand for hair cuts and hairstyling this month, which comes as no surprise! Human hair is surely one of the first things to go untidy when you're in lockdown, yes? And whilst most salons are allowed to operate, some people would rather get a haircut from home than go out. Just make sure to check the COVID restrictions in your state before offering home hair and beauty services.
Offering home services is also one way to help businesses that have been greatly affected by COVID. It could be a local business in need of ad-hoc bookkeeping or a budding start-up looking for admin assistance. Whatever your expertise is, you can use them to your advantage and even support the community as we all try to get back on our feet.
4. Future-proof your career with digital skills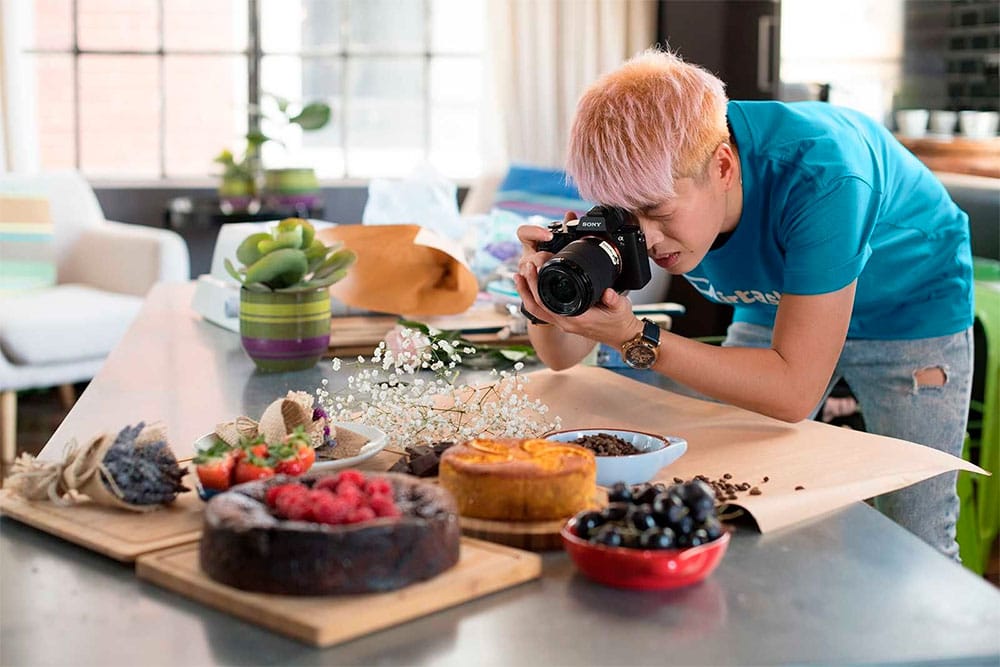 One of the many things this pandemic has made evident is the importance of developing your skill sets. It helps you adapt to the changing workforce landscape and opens doors for other career opportunities. Many of these skills lie in the digital space, e.g. technical support, digital content creation, or digital marketing.
Photography and video editing are also excellent skills and always handy, especially as more people pivot into remote or virtual offerings. For example, florists might need help with product photography as they market floral arrangements online; or, teachers might require video editing help as they shift to virtual classrooms. Whether we like it or not, digital is ingrained in our day-to-day lives more than ever before. It's almost essential for us to develop these digital skills to level up and gain enough confidence to market them as income-generating services!
5. Help others find jobs
Do you have experience writing resumes and cover letters? Better yet, do you work in human resources and have a clear grasp of what hiring managers look for in applicants? Well, buckle up because there's definitely a lot of job seekers out there who need your help!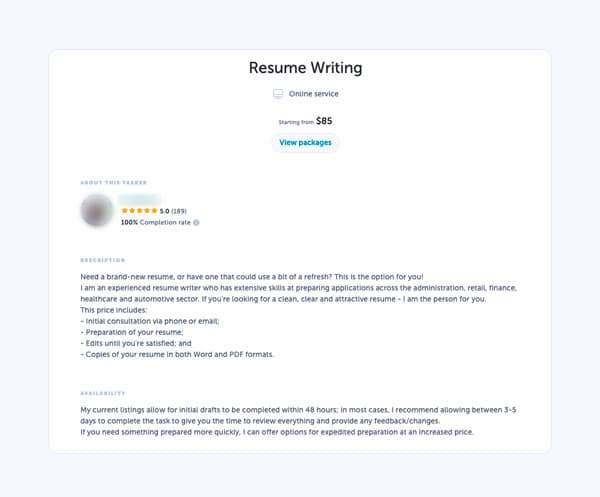 A lot of Taskers earn money from these services as people might not always know how to articulate their skills onto paper. Resume writing is an art, and there are all kinds of specialists out there. Know your way around Linkedin? Why not help someone build an all-star Linkedin profile? You can even take it a notch higher and offer career development coaching. #CareerGoals!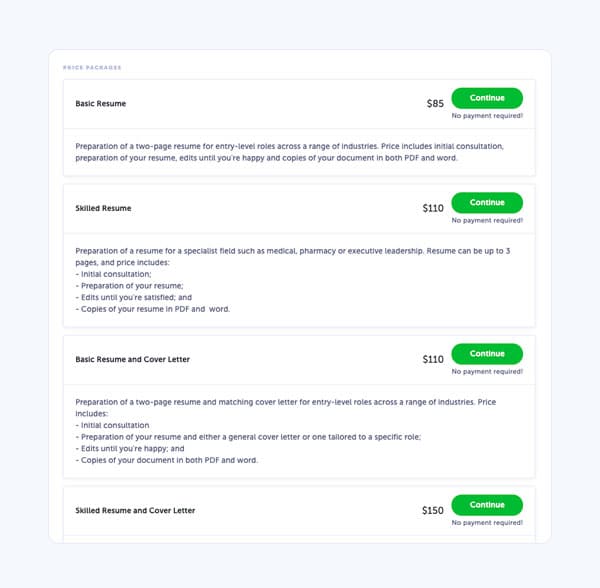 We love seeing people in our community lift each other in this way! The best part? Creating an impact that lasts a long time.
6. Go remote with technology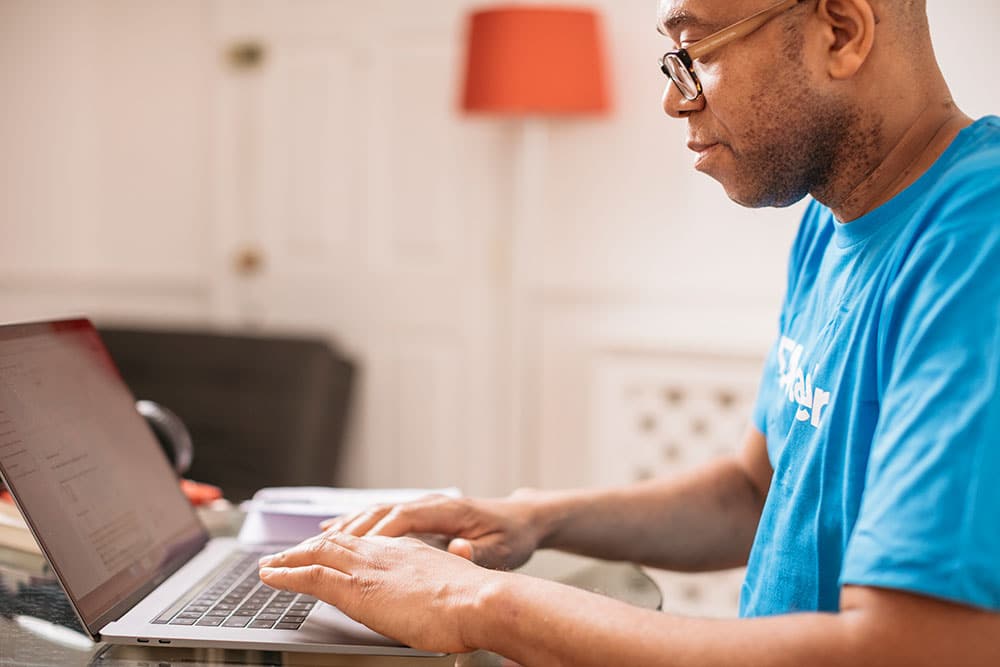 Let's face it: we all took our gym memberships and unlimited access to in-person services for granted pre-COVID. So when the pandemic hit, everyone had to make adjustments as these services started going remote.
Who would've thought that we'd be living in a world where we wouldn't be able to see our personal trainers? Or that we'd need to fix that pipe leak in our bathroom by ourselves (with no idea how to do such a thing)?
But thanks to technology, you can pretty much set up all kinds of virtual services, earn money, and help the community in need–all from the comfort of your own home! With the help of Google Meet or maybe even Facetime, you can walk someone through small handyman tasks or even host a fun workout session from your living room!
7. Deliver essentials, and even good vibes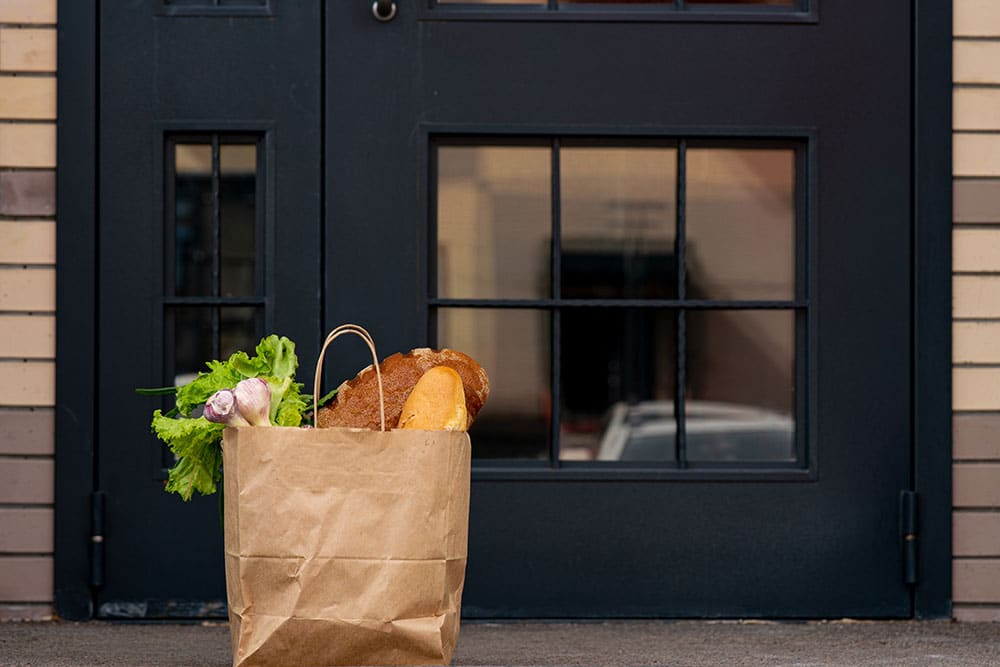 Lots of things blew up in the time of COVID: Tiktok, Animal Crossing, Dalgona coffee, and delivery services. This pandemic has certainly made it extra tricky to go out. For one, a lot of people have resorted to having groceries delivered instead of taking a trip to the store. After all, not everyone has the liberty of waiting of going out to pick up food, medicine, and other essentials. With major supermarkets feeling the pressure of fulfilling an enormous amount of online orders, groceries sometimes take up to a week to deliver. That said, delivery jobs have boomed and are now more in demand than ever.
Along with the challenge of securing everyday essentials comes the struggles of socialising. Lockdowns have made it difficult for friends and families to see each other on a regular basis. Many have to settle for celebrating weddings, graduations, and other milestones over Zoom. As a way of connecting with loved ones, many are choosing to send out gifts, flowers, and custom care packages to show love and support.
Delivery jobs–be it for takeaway food, coffee, groceries, or gifts–are a great and helpful way to boost your income as well as helping those struggling during COVID. Who knows? Besides giving them fewer things to worry about, you could also be making their day (or week!) as they receive something remarkable from people they truly hold dear!
Looking for some inspiration? Check out how Tania, one of our Taskers, delivers good vibes despite the Sydney lockdown as she brings a very special care package to someone's dad–prepared by his own grandkids!
Whatever your skills are, you can use them to not only keep yourself active and sane during the lockdown. You can also make a living and help the community.
Airtasker provides you with a platform that easily connects you with people who need your skills and lets you earn extra money even while stuck at home.
Hopefully, these tips and ideas can help you emerge stronger from the COVID-19 lockdowns. Good luck!