It has officially been a year of COVID-19, and just as things were (finally) looking up, Australia is back in lockdown.
It's perfectly understandable to feel anxious and overwhelmed at the thought of being stuck at home–again! But on the brighter side of things, there's still plenty of ways to keep yourself inspired despite these ever-changing circumstances. All you need, in true Ross Geller fashion, is a good 'ol pivot!
With all that time on your hands, why not learn a new skill? Or maybe work on that passion project you've been putting off? If you're still at a loss on what to do, we've rounded up a couple of ideas to help you out:
1. Surprise yourself by learning something new
Now that you're mostly just at home, your chances of upskilling and getting creative are at an all-time high! If you've been wanting to test out a new recipe you saw on socials or thinking of trying your hand at baking, then you can use this lockdown to unleash your inner MasterChef and impress your family–or even yourself!
Aside from cooking, people across the world have also discovered hobbies and passions they would never have tried before. Like the boom in new gardeners, for instance; who knew that nurturing plants could be so fun? Additionally, learning a new language, trying your hand at an instrument, or even hopping onto a trending TikTok dance can also stimulate your mind and keep you energised. You can even encourage your family and kids to join you in various activities. Just as long as what you pick is something you actually enjoy!
2. Send a care package to loved ones who need it most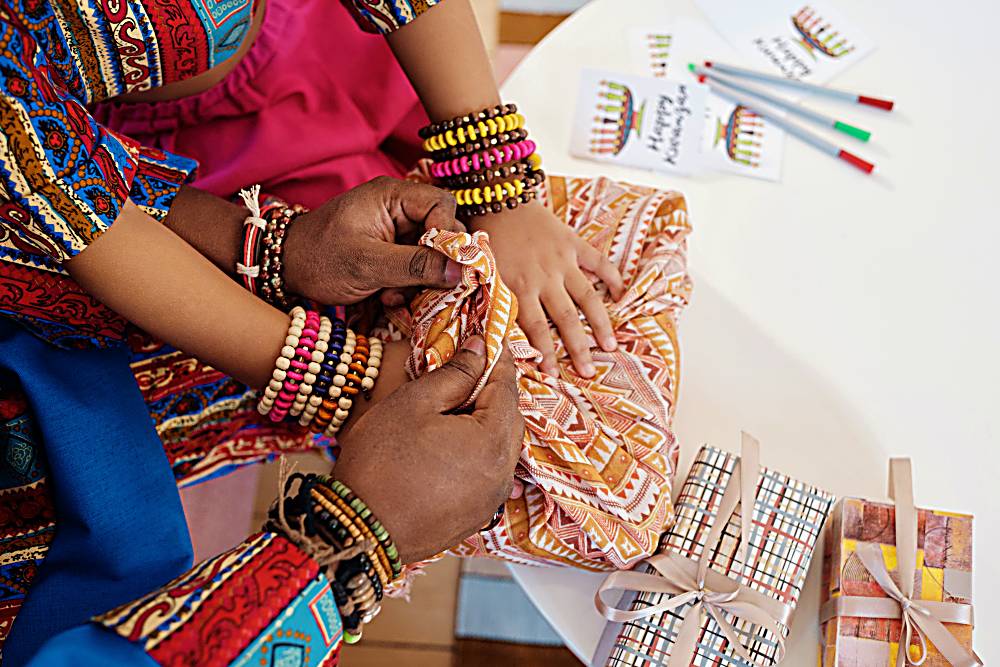 Going weeks without seeing your family and loved ones can feel isolating. Remember that even during lockdown, you don't have to feel alone and neither do they. Sending a care package to an anxious friend, new colleague, or sickly relative who may be needing a pick-me-up can go a long way!
Don't worry, it's easy to do even if gift-giving isn't your love language. For example, you can prepare a treats-and-trinkets care package with their favourite chocolate, a scented candle, a handmade scarf, then top it off with a sweet personalised note! You can even gift a quarantine-themed care package of practical items (think face masks, hand sanitisers, healthy bites, and weighted blankets) so that your heartfelt message to stay safe really shines through.
If you're worried about logistics, you can always hire a delivery driver near you to pick up your package and make sure it arrives safely at your loved one's home.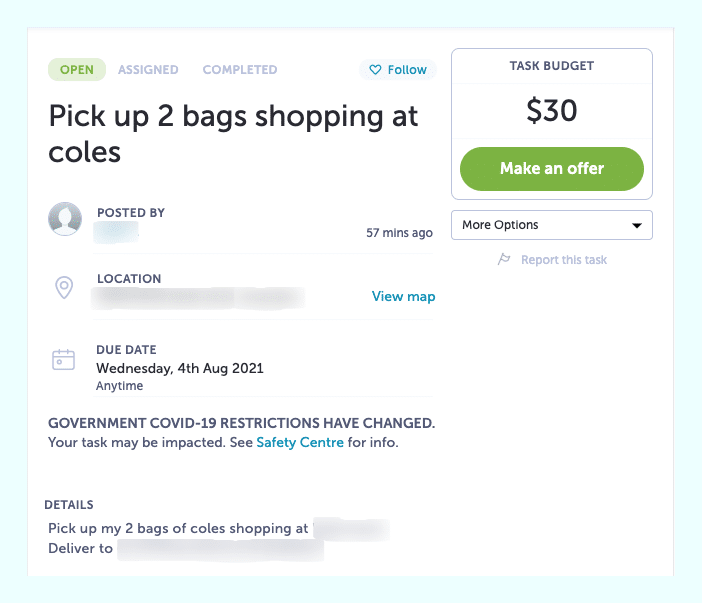 3. Keep local businesses alive
Engaging with small businesses in your area can help build a sense of community even during lockdown. When you support a local business, you also help families and individuals maintain their means of livelihood, especially during this period of economic uncertainty. It's a win-win scenario: you get to help your household while ensuring these businesses not only survive but thrive!
Expressing your support doesn't even have to be elaborate. It can be as simple as buying homemade dishes from a local hole-in-the-wall or getting groceries and freshly sourced produce from your local farmer's market. You can also reach out to professionals whose jobs have been put on hold due to COVID. Thinking of cutting your hair yourself? Put down the styling shears and get the nearest hairdresser in your area to do your hair instead! Not only will you look fabulous, but you'll also get to extend help to those who are looking to earn a little extra!
Make sure to check the
lockdown restrictions
in your state or area before booking home or mobile services.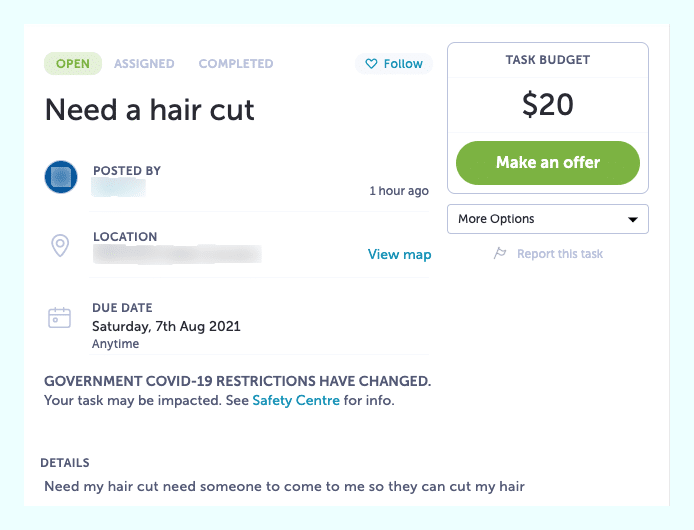 4. Give your home the makeover you've always wanted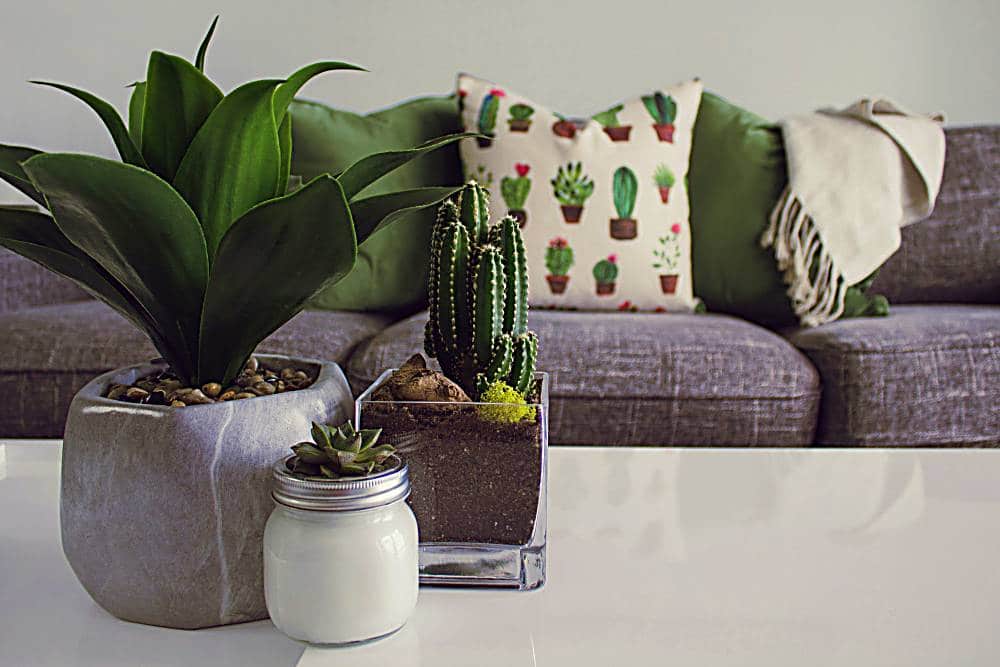 Let's face it: it can get pretty nerve-wracking to see the same four walls of your room all day, every day during lockdown. So why not take a queue from Netflix's "Dream Home Makeover" and jazz up your humble abode to put yourself in a better mood? Now's the perfect time to turn your home into a place worth spending time in. It can be as muted and neutral or as colourful and vibrant as you wish–everything's totally your call!!
Experiment by mixing and matching odd textures and furniture in the same colour palette to make it more modern. To give the illusion of more space, add more mirrors and paint the walls a light or pastel shade while the ceiling can be a darker colour. There are so many ways you can upgrade the look and feel of your home to match your personality!
At the end of the day, whether you're keen to DIY or looking to hire interior design help, home makeovers should be fun and reflect your lifestyle and aesthetic. Don't know where to start? Check out our blog post on beautiful ideas for your bedroom. If you're missing the beach and the outdoors, you can even turn your home into a Hamptons-style residence. You do you!
5. Do something extra nice for your family
No one could have predicted we'd be spending so much time indoors (again). The recent lockdowns have put a damper on socialising; the kids are separated from their classmates, the elderly are discouraged from going outside, and you can't grab a couple of beers with your mates whenever. Yes, social distancing has put everyone in a glum mood, and you could use each other's company now more than ever. Good thing you can still connect and engage with them in different ways.
Also, this lockdown means you have the chance to rekindle your relationships, especially if the whole family has been so used to a fast-paced life without each other. If you have kids, you can spend an afternoon colouring, playing games, or working on a crafts project with them. You can also build a mud kitchen yourself or have someone assemble a playground or a swing set in your backyard so that your little ones can get some much-needed fresh air!
If you have elderly relatives, it's best to regularly keep in touch with them since they can't see their grandkids and other loved ones like yourself while everyone's in lockdown. While a call can already make their day, there are still plenty of ways to make them feel loved despite the distance. You can show them you care (while helping them stay safe against COVID) by hiring a grocery delivery service. This way, they can get a hold of their pantry staples, medicine, and other essentials without risking going outside.
6. Always take care of yourself
Last but definitely not least! There has been a country-wide surge of Australians accessing mental health services, with increases as high as 25% in calls to Lifeline. Yup, it's important to stay at home and stay safe, but remember to still take care of your physical, mental, and emotional well-being. Slow down and be kind to yourself, especially now that the boundaries between work and life are practically non-existent.
Block off an hour out of your busy schedule to move, whether it be a heart-pumping weightlifting session or meditative Yin Yoga. If you're feeling particularly anxious or showing signs of depression, you can also seek professional help or consult a counsellor.
Being stuck at home doesn't mean you have to stay bored or feel lonely all the time. There are still so many things to do and a lot of dreams to fulfil. With a bit of patience (and lots of self-love!), this lockdown can be a time for you to rediscover yourself and reconnect with your friends and your home. Don't forget that the Airtasker community has got your back. Feel free to check our website and view various services available for booking if you need any help at home. Stay safe!