Spending weeks in lockdown, far away from friends and family, can be emotionally taxing on anyone. And with COVID restrictions strictly back in place across Australia, everyone has unfortunately gone from giving each other real hugs to sending virtual ones all over again. If you have a loved one who could use some cheering up, but you think your Zoom video calls aren't going to cut it any longer, sending thoughtful gifts their way (even if there's no occasion) can definitely help bridge the distance. There are plenty of lockdown care package ideas out there, but we've narrowed down a couple to help you out!
1. Birthday hampers for your friends and family
Whilst birthdays in the time of COVID can be an absolute bummer, it's worth remembering that they don't always have to be! People all over the country have been coming up with fun ways to make birthdays extra memorable despite being stuck at home, from throwing virtual themed parties to creating personalised videos on Tiktok. Sending a gift is also a no-brainer, but why not take it up a notch and send your friend or loved one a special care package with all of their favourite things? (Cue "The Sound of Music" soundtrack!)
For the ultimate foodie, you can order something special from Harvest Bites, where each meal profit goes to feeding people in need. And we're not talking about just any meal here – these are menus prepared by top chefs from restaurants like Tetsuya's, Ester, Firedoor, Bennelong, and the list goes on!
If your loved one is more of a wine and cheese connoisseur, Simon Johnson provides one of the best-curated selections of local and imported cheeses. Their providore shop has been offering regular sales during lockdown, so you can get something fancy without breaking the bank.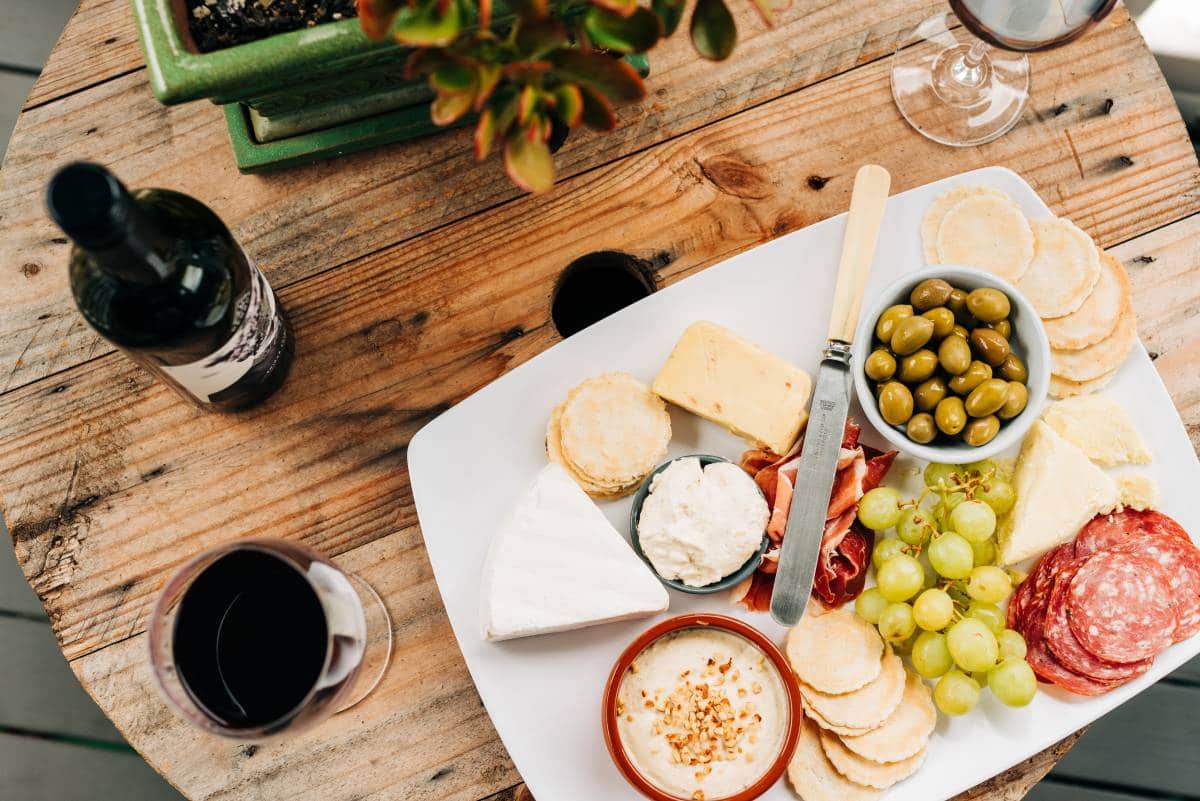 On the flip side, if you're opting for something more casual, you can gather all of their favourite snacks, chocs, and bevvies and put them all into one massive gift hamper so they can indulge on for days!
How about some fresh gift ideas for your bookworm BFF? Consider giving a literary care package! There are a host of options for every type of reader, from new paperbacks and leather-bound classics to bookish-related swag like bookmarks, socks, coffee mugs, and even book-inspired candles.
All it takes is inspiration (and maybe a little online gift hunting), and you'll surely make your friend's birthday one for the books!
2. New normal essentials for your parents and grandparents
Because of the pandemic, venturing out to the chemist or your local Woolies to get essential items can be a tad nerve-wracking. It doesn't get any easier for older adults, too – since they're more susceptible to the coronavirus, they're also highly encouraged to stay safe at home at all times. Whilst it's easy to order anything online these days, it's important to acknowledge that they may feel overwhelmed by technology, or they might not know how to do it in the first place.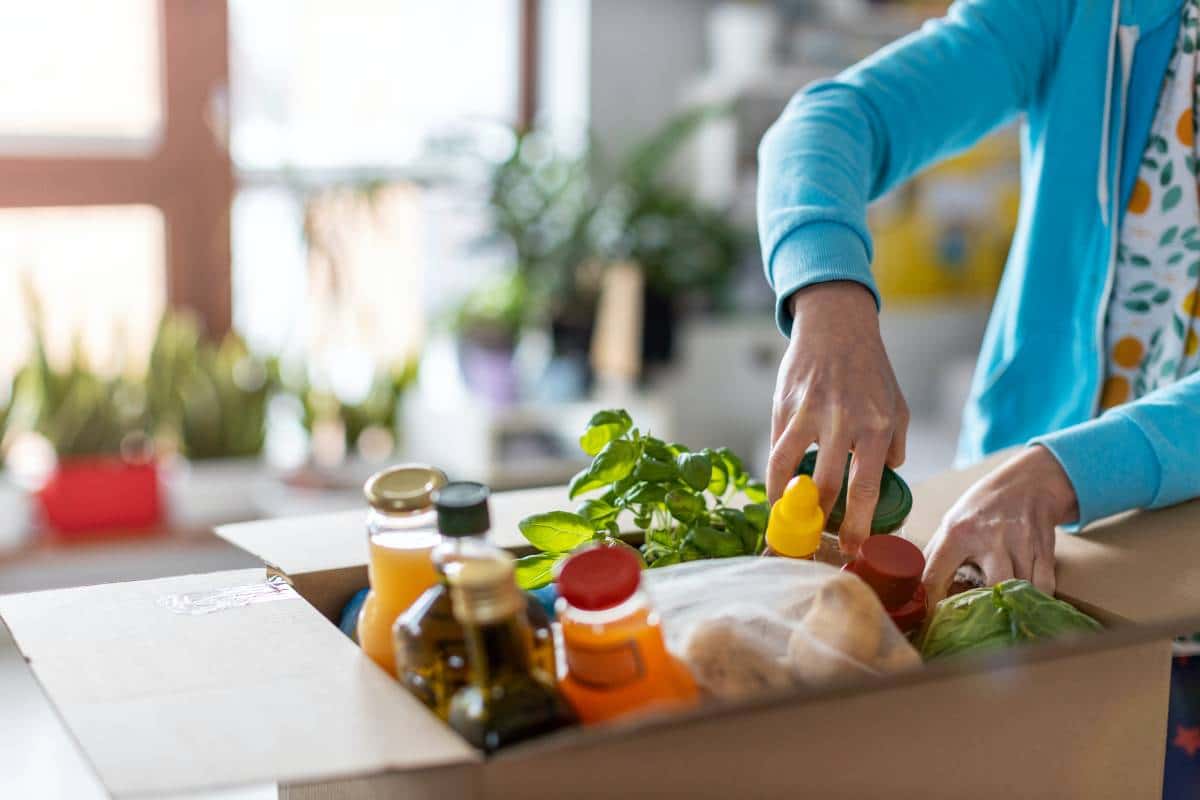 Give them one less thing to worry about with a care package that'll help them stay healthy at home! Sending a basket of fresh fruits or a crate of organic vegetables will undoubtedly make meal preparation loads easier. You can also include practical items like medicine, face masks, hand sanitisers and other COVID supplies. It's perfectly natural to be extra worried about our older loved ones, but knowing they are armed the best way possible can also be reassuring.
Make sure to add something a bit indulgent to cheer them up. The choices are limitless! Maybe try ordering platters of freshly prepared dishes for mum and pop. This way, you can be sure that they're eating well, avoiding exposure, and feeling your love!
Don't shy away from the sentimental stuff, too! A newly framed photo of the family or a drawing made by the grandkids sent straight to their letterbox is something they'll truly cherish whilst you are apart.
3. Sips and snacks for your work bestie
Your work BFF is likely the person you eat lunch with and the one you hang with the most as you chase weekly deadlines. Now that you're both working from home (again), don't let the bond fizzle! Recreate memories of morning breaks by having their favourite coffee delivered!
From coffee beans and grounds to ready-to-drink bottles, putting together a coffee gift box will surely give them a boost to get through another work week. Include a cute mug, a bottle of their favourite caramel drizzle, or even a printed out recipe of their usual order from the corner café!
And to beat that dreaded afternoon slump, how about pairing that cup of coffee with some feel-good snacks like an indulgent box of brownies or a healthy packet of nuts? You can also think of your bestie's go-to treat after a long meeting or share your latest quarantine food discovery with them! With flavourful coffee and some delicious nibbles, this work-from-home gift idea is a no-fail way to fuel up for a busy day!
4. The perfect date night bundle for your significant other
Just because you can't go out to a romantic dinner doesn't mean you have to skip date night altogether! Order a bottle of wine or an edible bouquet of chocolate-covered strawberries because nothing screams "I thought of you" better than a delivery of your favourite goodies. Go ahead and include a sweet gift card because, really, who says you have to wait for Valentine's Day to amp up the romance?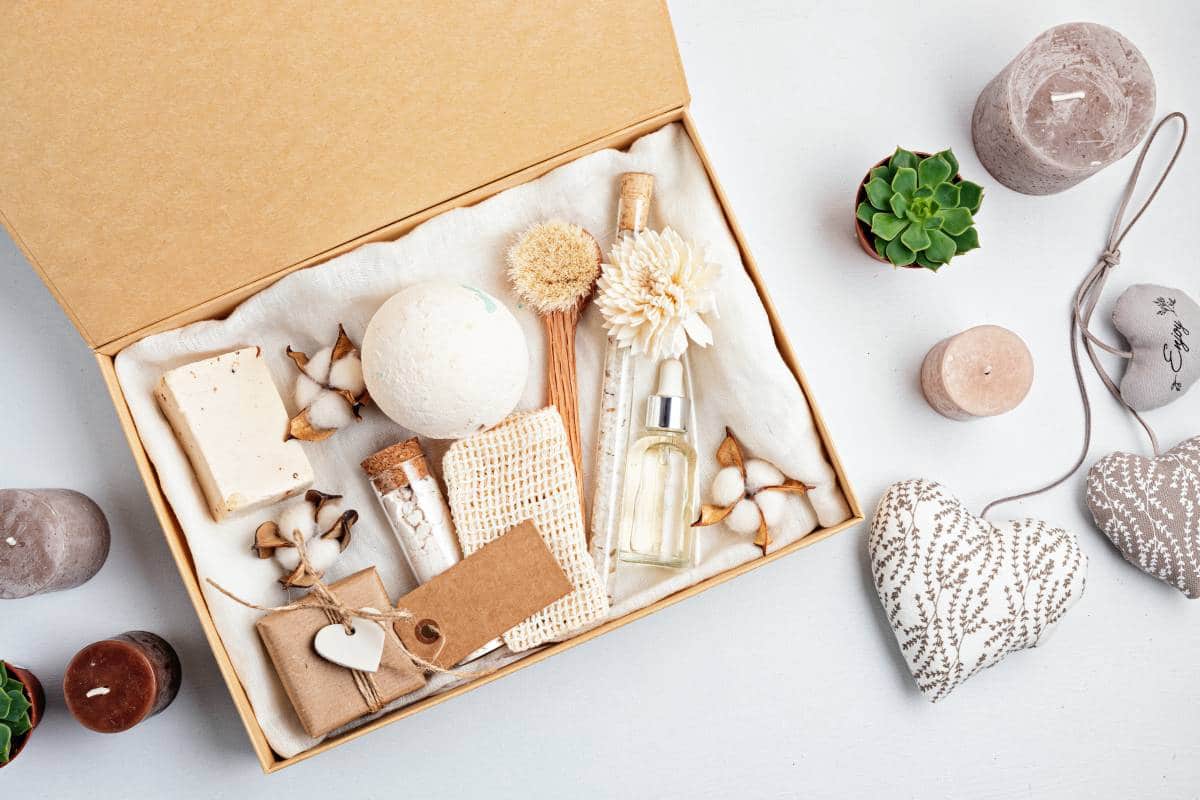 Don't forget about self-care! If you both need to unwind and relax, how about prepping an at-home spa care package? It doesn't have to cost an arm and a leg! Light a bamboo-scented candle to set the ambience and freshen up the smell in the room, then give your skin some next-level pampering with soothing Korean sheet masks.
A silky set of loungewear or a plush robe can also make them feel luxe at home, so add a matching pair to the mix. Top it all off with a QR code that leads to a curated Spotify playlist and you're golden!
Whichever idea you choose, you and your beau can keep the spark alive even whilst staying at home. Who knows? The perfect date night might just be in your own living room!
5. Fresh blooms for a special occasion or just because
Speaking of sweet gestures, giving flowers is also a great option to include in a care package. Find the nearest florist and order a fresh arrangement to be sent to that special someone, and we don't just mean romantic partners! It could be a family member, a friend who recovered from sickness, or your workmate who recently got promoted.
If your recipient has a green thumb, you can opt to send potted blooms instead. A gardening set with essential tools, seeds, and a few pots would be thoughtful, too! Not everyone has sprawling backyards to hang out in, so some greenery at home can connect your loved one to nature until they can hike or stroll in the park again. They might even discover a new hobby in the process!
And when it comes to home decor, dried flowers are the latest trend that emerged from lockdown. These come in various colours and sizes, and the best part? They need zero watering! A bouquet of dried lavender can give a relaxing scent to a room for up to three years, whilst preserved flowers in resin or framed in glass can be a sentimental accent piece.
Consider adding a vase that will go well with your recipient's living room or a bottle of refreshing room sprays! Now that we're staying home more often, a care package that will inject life and brighten up your loved one's space will definitely do the trick!
6. A craft kit for your nephews and nieces
Like older individuals, children are also at a higher risk from the virus. Unfortunately, they may have trouble grasping the idea of not getting to play in the park or see their friends in the meantime. Sending a personalised balloon with the design of their favourite cartoon character can make them feel more at ease with the long days stuck at home!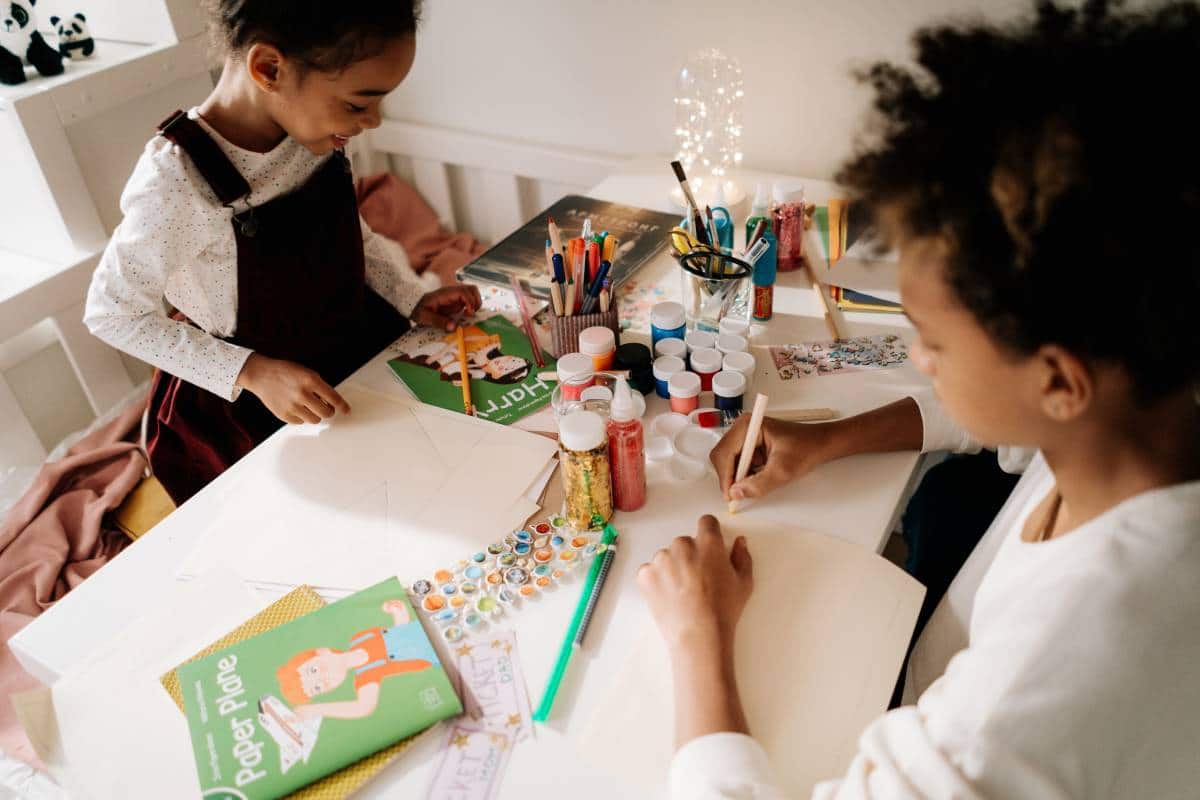 Tie it to a box full of DIY arts and crafts supplies and a few toys to keep boredom at bay. After all, children love playing with colours, scribbling dots and lines, cutting shapes on paper, and kneading and rolling playdough. You can rely on a craft kit for hours of imaginative and creative fun!
You can even add fun animal-print cloth masks or a bottle of colourful and flavoured multivitamins to encourage them to stay healthy! Don't forget to write a heartfelt note, so they know that their uncle or aunt is always thinking of them, even if they don't get to see them right now.
It may seem like a small act, but kids aren't difficult to please. A simple surprise package is sure to bring big smiles during this naturally confusing time.
7. Goodies for doggos and fur parents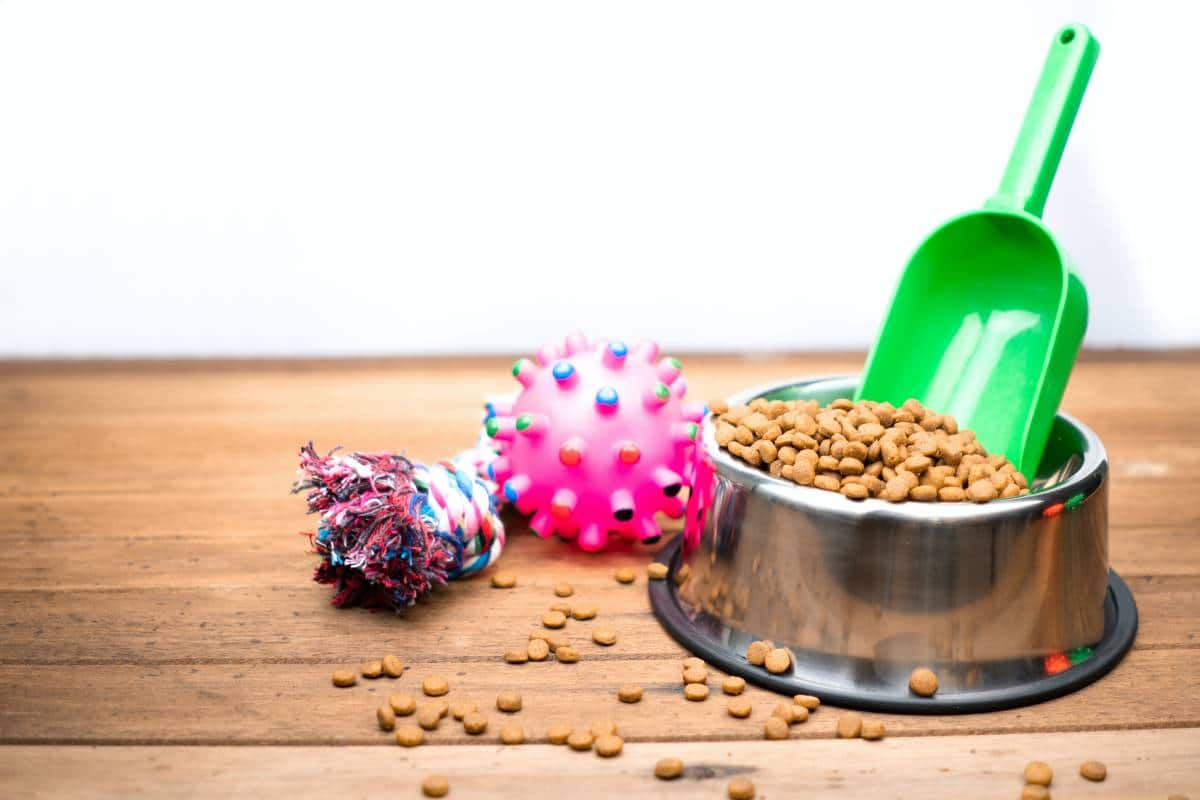 Pet food is an essential grocery item commonly not included in food rations or coupons. Our fur babies need their nutritious meals, too! Trust us, not having anything in stock or not finding a pack in nearby stores can be stressful for your fur parent friend.
Show a little love by having pet food delivered to loved ones with dogs, cats, hamsters, or any animal at home. You don't have to stop there! A chew toy or catnip toy can help soothe puppers and cattos when they can't go out for a walk. Also, add in a new feeding bowl, a colourful leash, or even a luxurious pet bed to complete an adorable pet-themed care package!
Self-isolation can weigh down anyone, but there are still plenty of ways you can show your love to those who are physically far away but still near and dear to your heart. These are just a few ideas to help you prepare a thoughtful care package. Once you've picked out what to give, it's just a matter of putting everything together inside a box (throw in colourful shredded paper or an elegant ribbon for some extra dazzle) and sending it out! With a bit of creativity, you can still feel connected to your loved ones whilst socially distanced, one safely delivered care package at a time.