Easter is just around the corner, and here at Airtasker, we're dusting off our bunny ears and getting egg-cited!
If you're scrambled for time or walking on eggshells when it comes to pulling off an Easter event, our Eggtaskers are ready to hop to it and help you get more done, done, done!
With these tips, as well as a few recommended Listings, you can avoid cracking under pressure as you host the perfect Easter party:
Prep your event space
A garden or outdoor setting is always a good idea for Easter brunches, especially if you're doing an Easter egg hunt.
A few days before your party, get a Tasker to trim your shrubs and bushes to ensure your backyard is in good shape and safe for the little ones to run around and search for Easter eggs.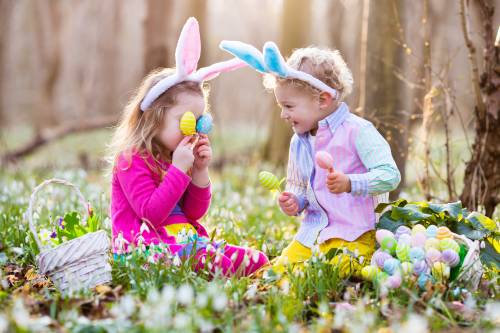 Worried about the weather? You can still have your Easter party indoors and make it just as fun! An event stylist can work their magic and transform a plain-looking space into a dreamy secret garden or any setup you prefer.
Check out this Listing:
Celebrate with good company, not stress
Easter is all about spending time with loved ones rather than stressing about being a host. From party favours and entertainment to catering and sounds, an event planner can help organise an Easter party from start to finish. You'll get more time to catch up with the rest of the family and indulge in chocolate Easter eggs!
Check out these Listings:
Extend an invitation to the Easter bunny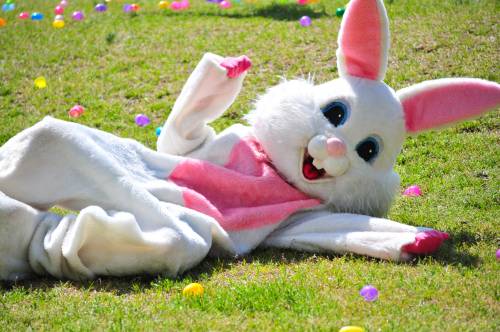 We all know Easter isn't quite complete without a visit from our favourite bunny! Many Taskers have their costumes ready and are excited to bring extra fun and cheer to your party!
If you have a specific character in mind, let them know so you can discuss your options.
Check out these Listings:
Organise fun activities
Egg hunting is a classic Easter activity that everyone can enjoy. If you're strapped for time or struggling to think of clever hiding spots, Airtasker is a great way to source creative event professionals who can create hours of fun for children and adults alike!
Aside from Easter egg hunts, why not arrange other activities as well? Face painters can turn your guests into adorable bunnies and other well-loved animals.
You can also add a bit of magical flair to your event and hire magicians who can show off their tricks and put on an exciting show for your guests.
Check out these Listings:
Secure the (Easter) goods
Buying chocolate Easter eggs can be a tedious task, especially if there are many people to buy for. Save time and skip the queues by hiring an "eggspert" to source some chocolatey gifts!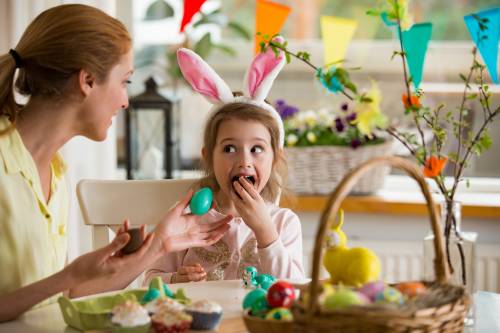 If you need other desserts like brownies or even ice cream, a Tasker can do the pickup and have them delivered to your doorstep so you can focus on the preparations at home.
Have brunch or lunch prepared
More often than not, cooking for a big crowd is a tall order. Give yourself one less thing to think about and hire a caterer or a private chef for intimate gatherings.
You can even get a professional mixologist to man the bar and keep the beverages coming.
Don't forget about the pastries! An experienced baker can provide you with all the baked goods you need for your event. You can even make it more interactive by letting the kids decorate their own Easter cupcakes or cookies!
Check out these Listings:
Hire a post-event clean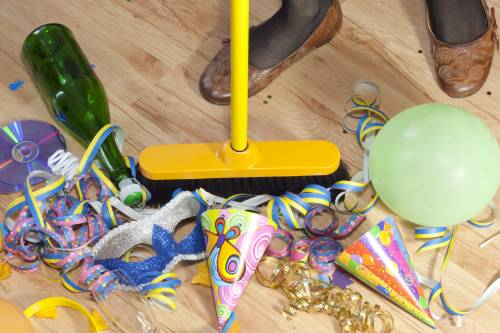 For many, the Easter break signals some downtime after a crazy start to the year. Spend more time relaxing and less time cleaning by hiring someone who can take care of the cleanup. It can also be a great way for parents to spend extra time with the kids before heading back to school.
Check out these Listings:
So whether you need help ironing out a few party details or looking for someone who can take the reins from start to finish, our Taskers have got you covered so you can focus on building lasting memories with your loved ones.
Happy Easter, and good luck!