Moving out can come with a headache, but by giving your apartment or house a thorough end of lease clean, it could mean all the difference in getting your bond 100% back. End of lease cleaning professional services can start from about $200 and go up from there. Why not use some elbow grease, get a couple of friends around and pocket the money instead.
What exactly is an end of lease clean?
It's a detailed and intensive clean of your home that is done just before your lease runs out. There's more involved than your typical weekly clean e.g. cleaning cupboards and vents, but it's not undoable if you want to save some money and have some spare time.
If you need an extra hand, there's an End of Lease Cleaning Airtasker not too far away!
Where do you start?
It's best when you have all your stuff already moved out so there is no clutter to manoeuvre around.
It's easy to get stuck on a simple task, just as easy it is to get distracted. The key is to have a plan of attack and move room-to-room, setting a time limit on each room so that you're working against the clock.
Should you go professional?
It depends on your circumstances and how bad of shape your home is in. If you need an urgent clean, have no time and it's not looking pretty; then yes you should get a professional just be mindful of the costs and look around. If it's not too bad it could be manageable for you to do it in a day. Organisation is key.
Print out our in-depth checklist to make sure you don't miss anything: Downloadable End of Lease Cleaning Guide.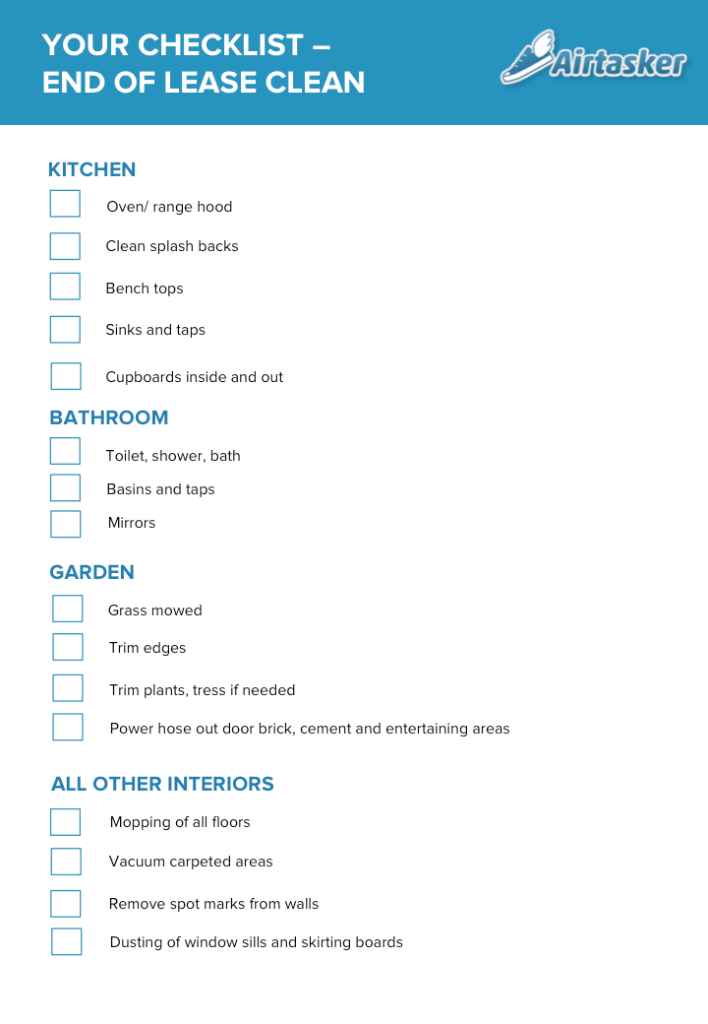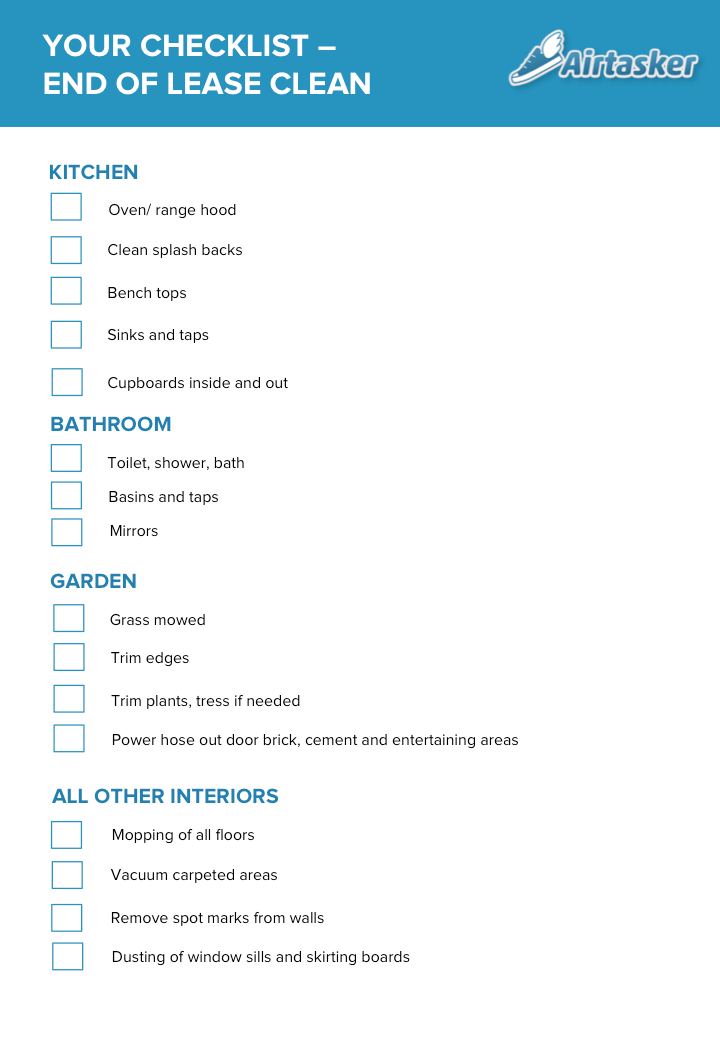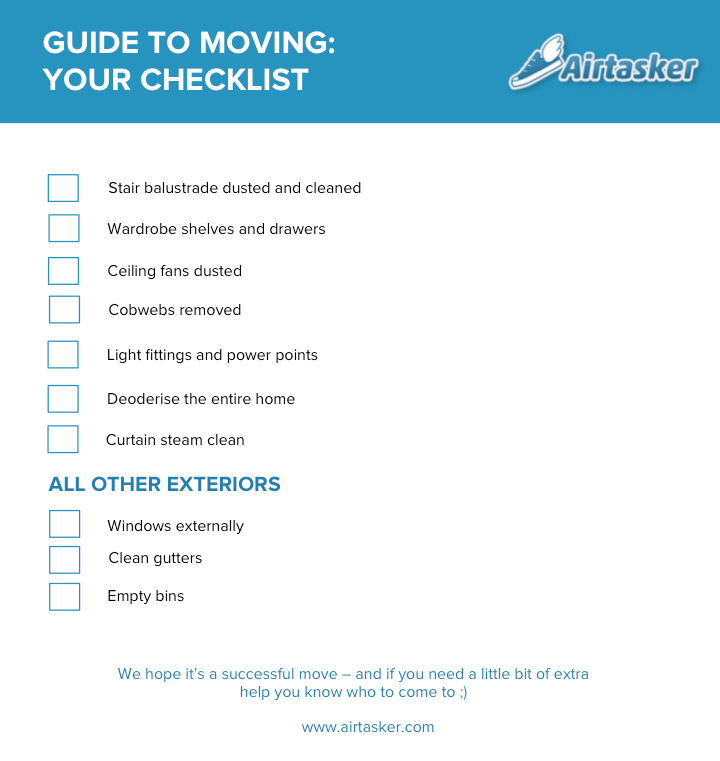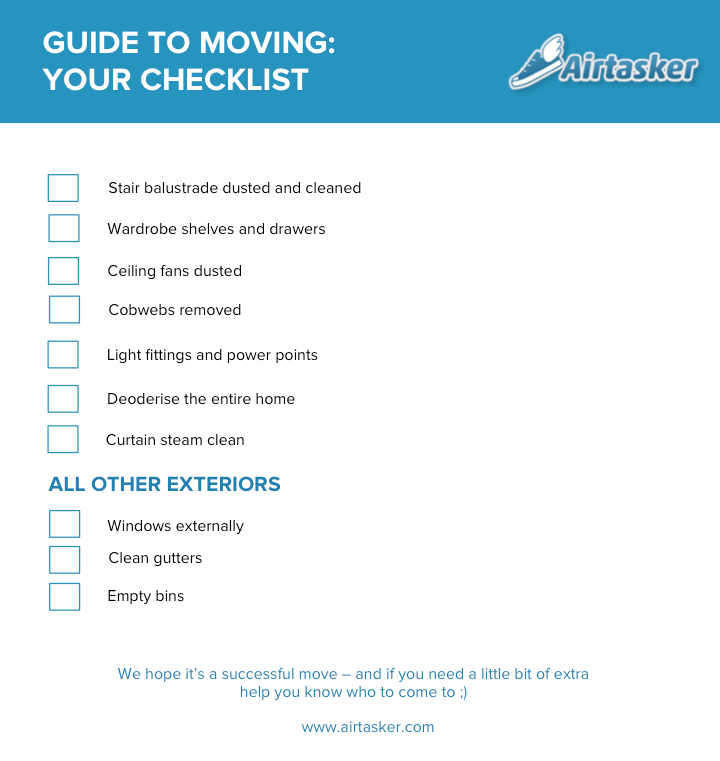 Here are a few handy articles to help you with your move: