Valentine's Day is here again and while love is in the air for some, February 14 is a day others fear, especially the pressure that comes with planning something special. If romantic gestures aren't quite your forte, or if you're just after an extra set of hands to plan a memorable date, Airtasker is the best way to take care of Valentine's Day this year.
From getting some flowers delivered or preparing the perfect romantic dinner, to organising a night in or planning a special surprise, a little help never goes astray.
Here are a few easy tips and tricks to help you get in the good books and impress that special someone this Valentine's Day.
Take the night off
Treat your Valentine to the ultimate romantic night and go that extra mile to make it a memorable experience that would impress Cupid himself. Particularly great for tired mums or those struggling to find baby sitters, a night in can be more special than venturing out.
Cut out all the hard work and skills required to prepare dinner for someone and make your Valentine feel like one in a million. Hire an Airtasker to wait on your every need and be your very own personal butler personal butler!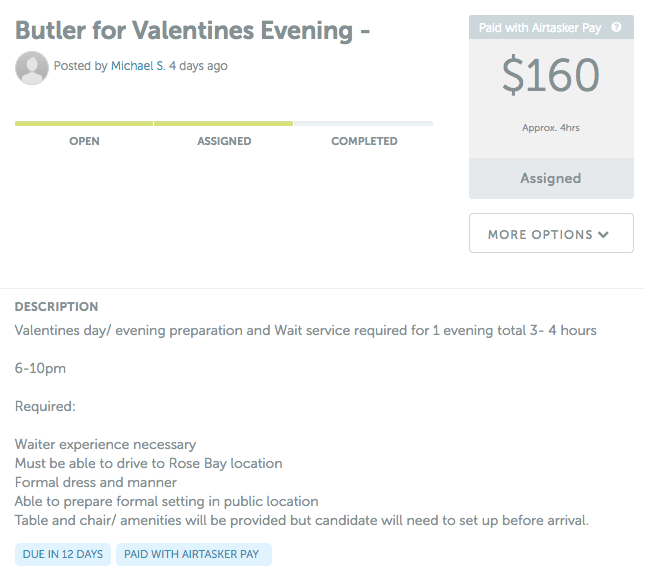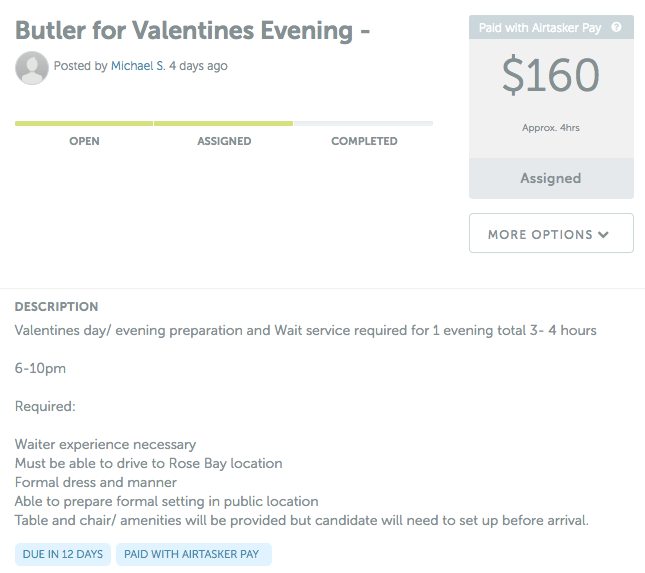 Cook up a storm
Restaurants are great, but if you don't plan ahead, securing a booking on Valentine's Day might be out of the question. Save yourself the hassle of ringing around and opt for a private dining experience in the comfort of your own home with a personal chef.
If you have the ideas for the perfect dish but don't have the culinary skills needed to back it up, get a master chef earn you a few extra brownie points to cook for you.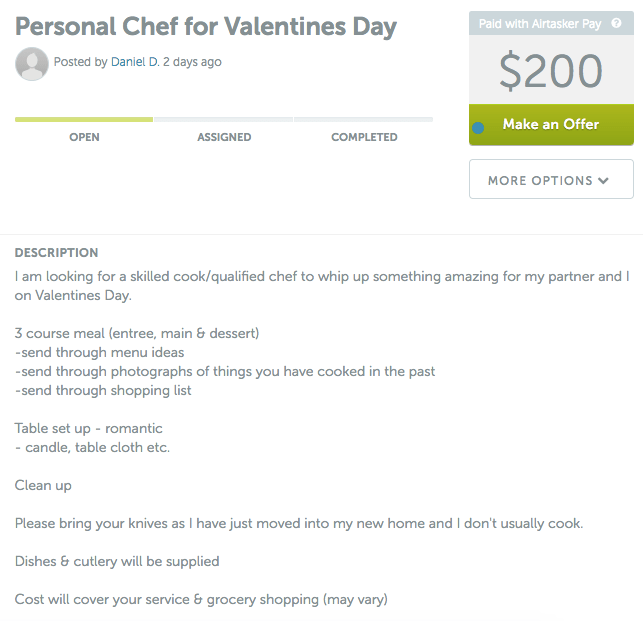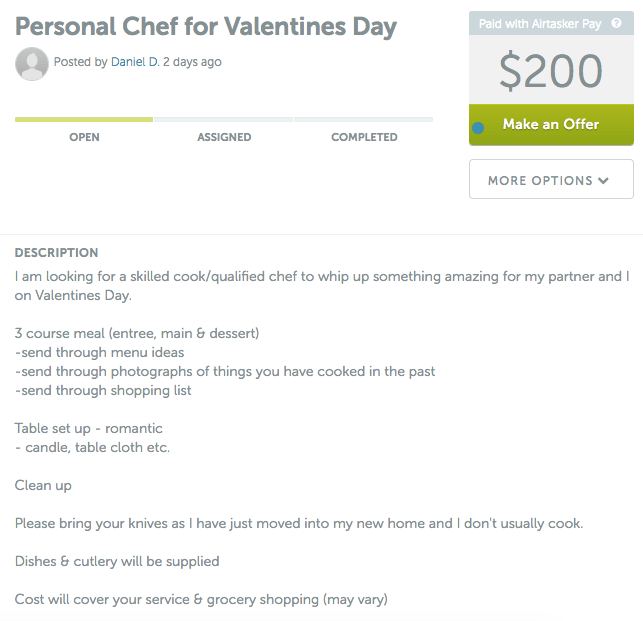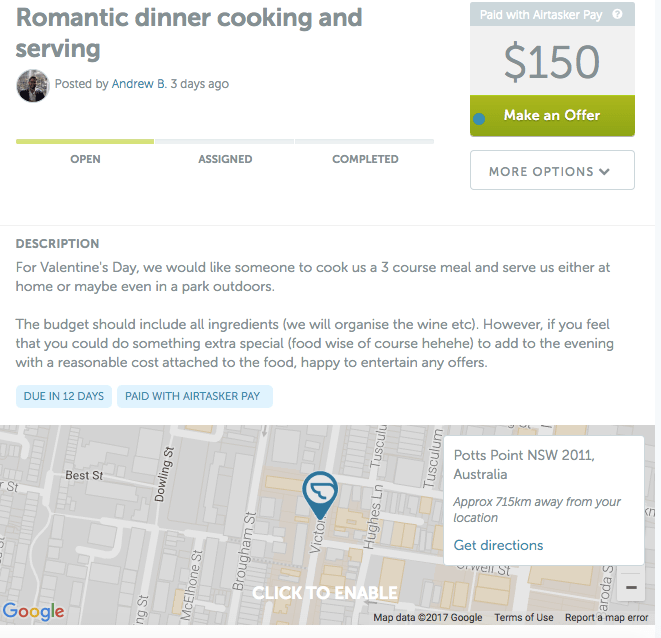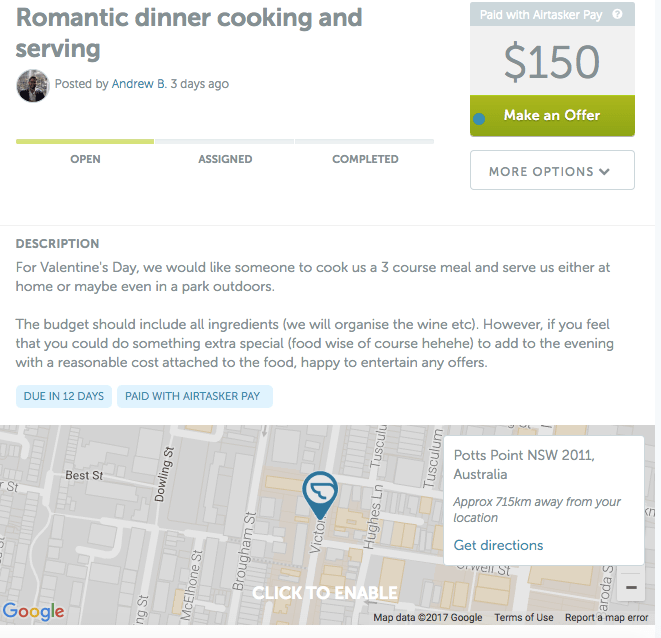 Surprise them with a gift
Delivering gifts to a special someone is a small gesture that goes a long way. Surprise your Valentine with a heartfelt gift this Tuesday. This one will score you bonus points, especially if your Valentine gets to open their gift in front of their colleagues and create a bit of office envy.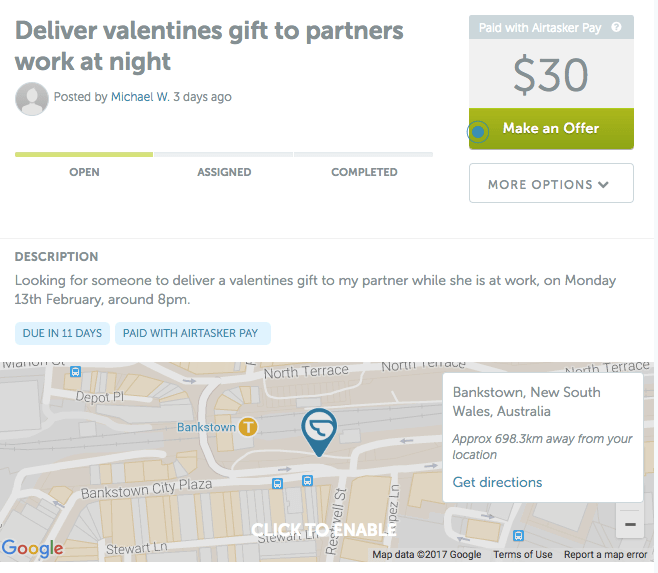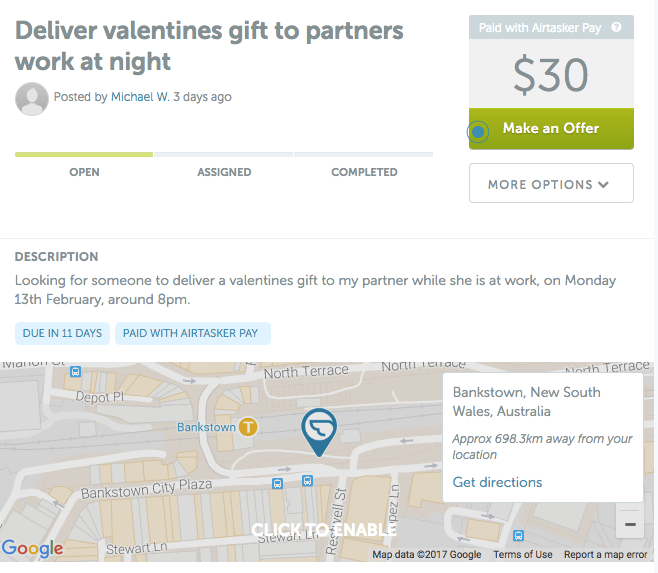 Play some smooth tunes
We all know the perfect date isn't complete without the right music. Give your Valentine an intimate experience they will love. Set a romantic mood and serenade your date without needing to have a musical bone in your body. Hire an Airtasker to come to your house or nearby date spot to play some romantic music that will keep you in the good books for a long time coming.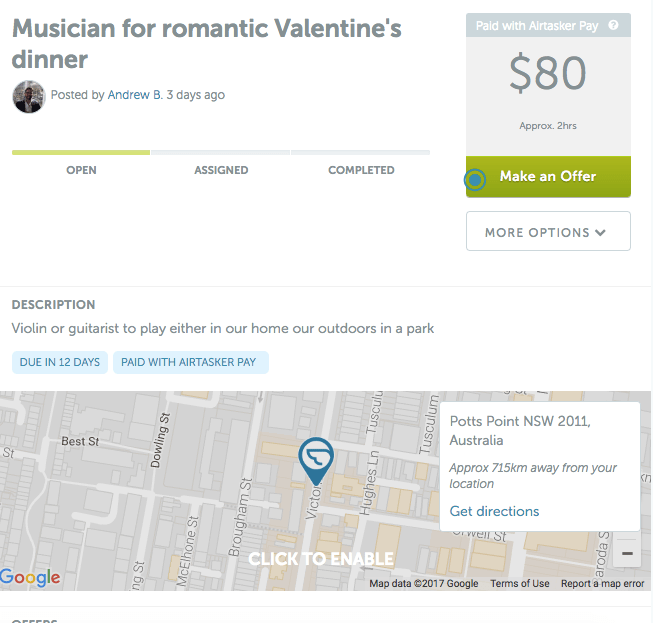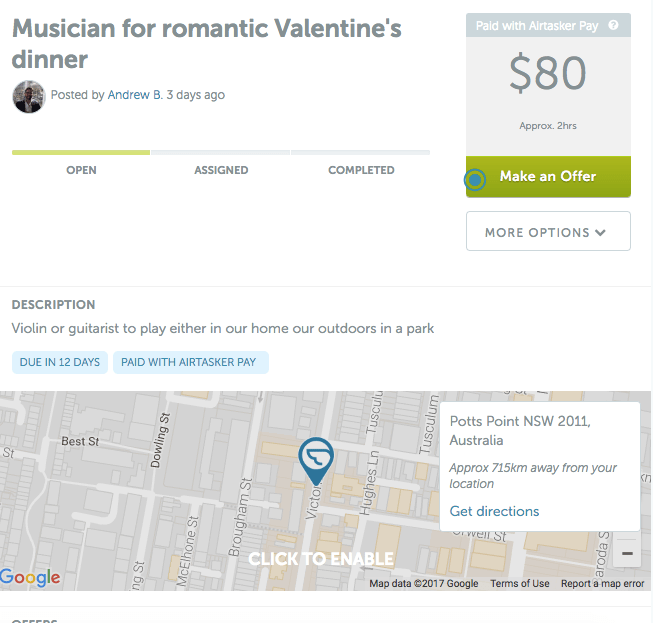 Win them over with cuddles
Sure, your date probably thinks you're great, but chances are they'll have an extra soft spot for small furry animals. Play the cute card and hire a puppy or kitten for some valuable cuddle time. It's a fun way to put a smile on your date's face and it might even score you some cuddles of your own.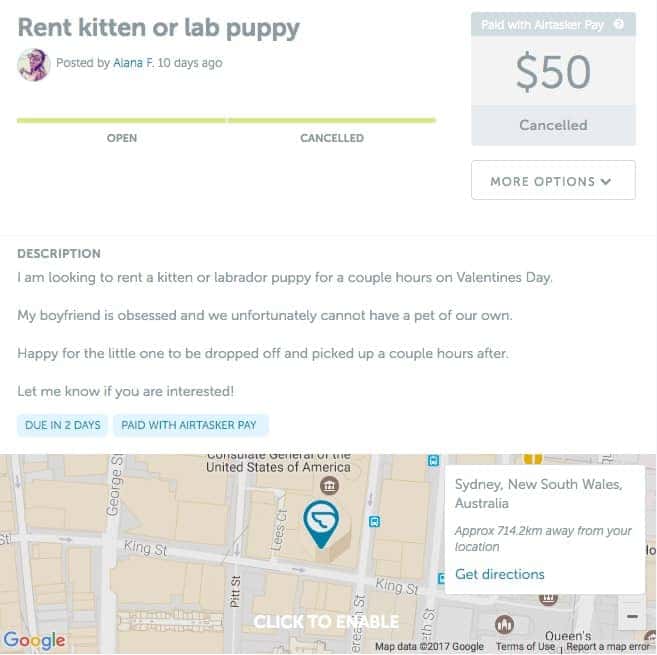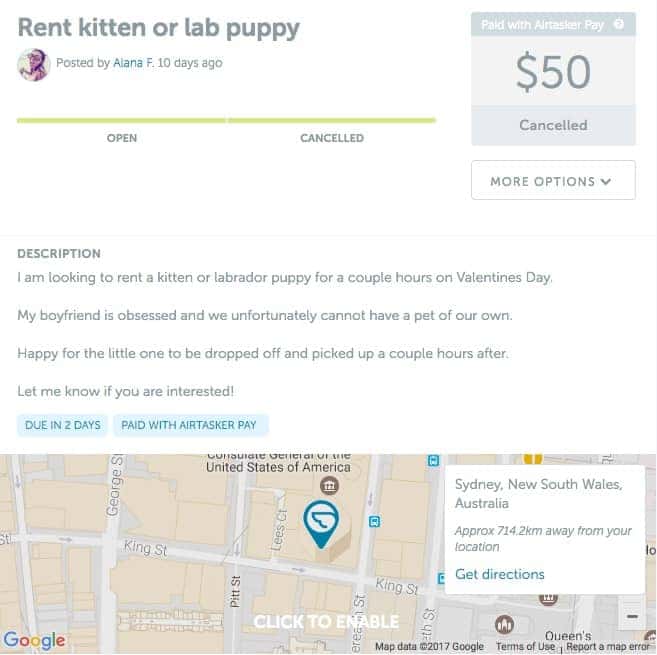 For more creative ways to show your love this Valentine's Day check out these ideas.