Let's be honest – 90% of the fun of Christmas is presents, and a good portion of that is the wrapping (or un-wrapping). Regardless of what's inside, there's nothing quite as appealing as an attractive tree brimming with beautifully wrapped presents.
For some of us though, it seems we're born with two left thumbs when it comes to gift-wrapping. From paper ripping to tape sticking everywhere, and let's not even get started on how to curl ribbon, gift-wrapping is not as easy as it looks. For a quick how-to video watch how to gift wrap presents.
Fortunately, with a bit of imagination you can still make your presents look amazing on the outside too.
Word Search Wrapping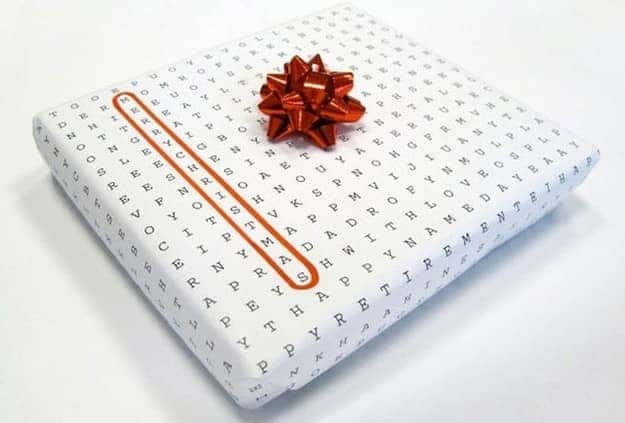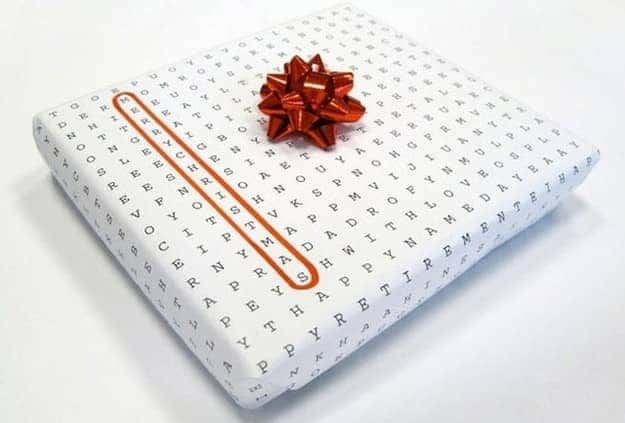 Source: Buzzfeed
For small gifts, use your home printer to create a word-find; have each gift recipient find their name on their present. For slightly larger gifts, your local Officeworks or Internet café should print in larger sizes.
Finish with a ribbon – just a bow will do, and you have a fun way to start the present demolishing on Christmas morning!
Chalkboard Inspired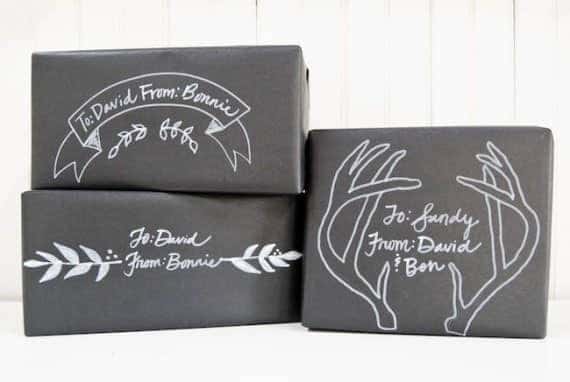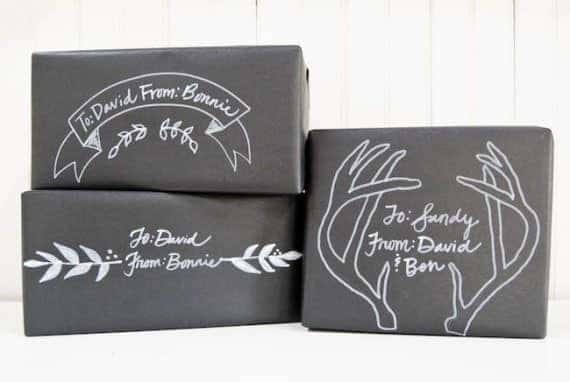 Source: Goinghometoroost
Just like with your clothes, black is always in-style with gift-wrapping. Keep it fun, with cute hand-written notes written in place of gift cards on the actual wrapping paper. Just buy a large sheet of matte-finish black gift-wrapping, or even large sheets of black paper.
Paint markers can be found at any art/office supply shop; go with white for a faux chalkboard look, or silver or gold for a more elegant look. Draw snowflakes, banners, personalize your message – cute and stylish.
Gift Inside a Gift
This one is great for kids who are not known for their patience in waiting to open their Christmas day loot – and is super easy.
Go to your local two dollar shop or supermarket and buy a small set of crayons or colored pencils. Wrap your gift in plain white paper. Sticky tape crayons to gift, with instructions "Colour Me" on the gift – while the little ones wait, they can create a masterpiece.
Just Add A Photo
Instead of decorating with ribbons or gift cards, simply print a photo of the gift recipient or a picture of the both of you and attach to the wrapped gift.
Use a block colour of paper – any colour you like – and image editing software to add a filter of the same colour to the photo before printing onto photo paper.
Newspaper
Just wrap the gift in newspaper. Simple.
Maybe just add some twine though or ribbon off-cuts – less hobo, more rustic.
Stamp It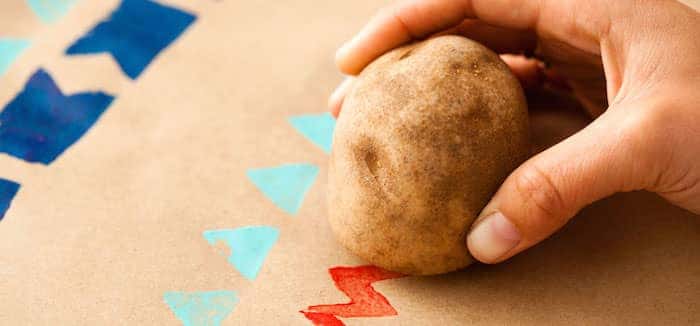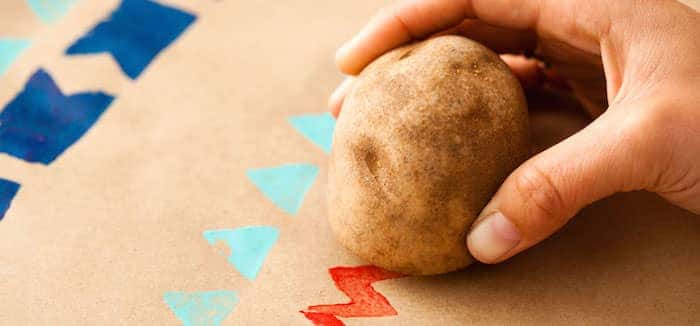 Source: Brit.co
Wrapping-paper can be expensive however a cheap alternative is to pick up a big roll of brown paper and using some paint – you can create some lovely bespoke designed paper. This is something that you can share with the kids for that extra special touch for the grandparents.
Washi Tape All The Things!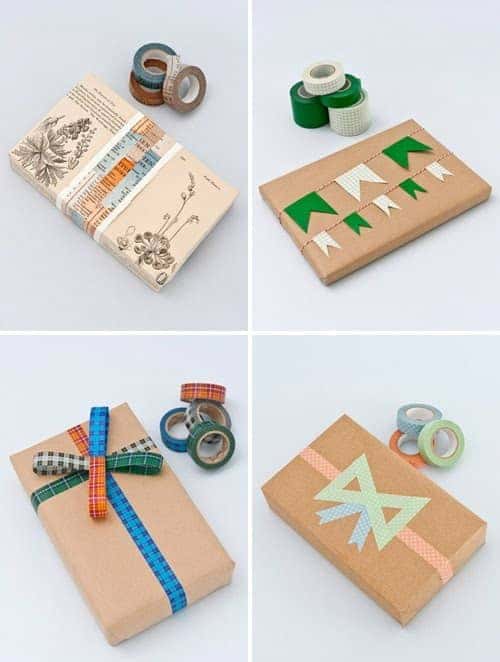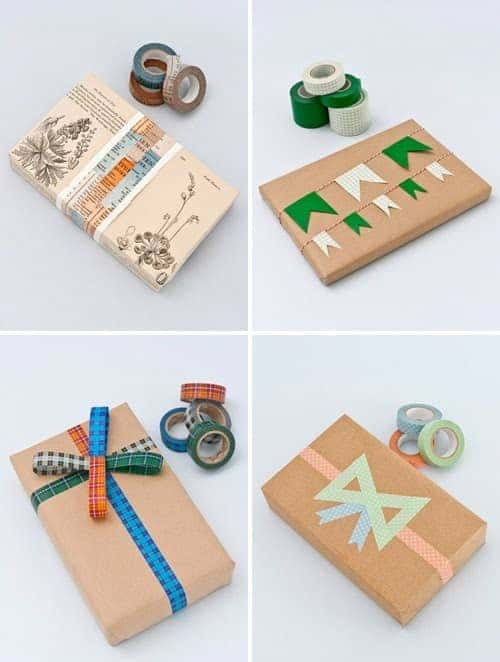 Source: Houzz
For those uninitiated, Washi Tape is basically sticky tape that looks mega-cool with a seemingly endless array of printed designs.
This stuff is perfect for those whose idea of gift wrapping is hastily throwing tissue paper around the object and roping enough sticky tape around that, on opening, somebody gently needs to suggest the use of scissors.
Sure, they might still need scissors, but with Washi Tape it looks so much prettier first!