Christmas is a joyful time with family and friends coming together to celebrate. However, it can also be a stressful time trying to manage social events, coordinating with your family, and let's not forget working full-time.
To help prevent getting burnt out this holiday season, we have a few practical suggestions you can do now to help you stress less this Christmas.
On managing Christmas expenses
1. Set a budget for everything
Set your budgets for social events, gift purchases, and Christmas feasts now. This way, you can manage your income with the expected costs this December.
2. Prepare emergency funds
Keep a bit of extra money on the side for those surprise expenses you haven't thought of.
3. Save up for next Christmas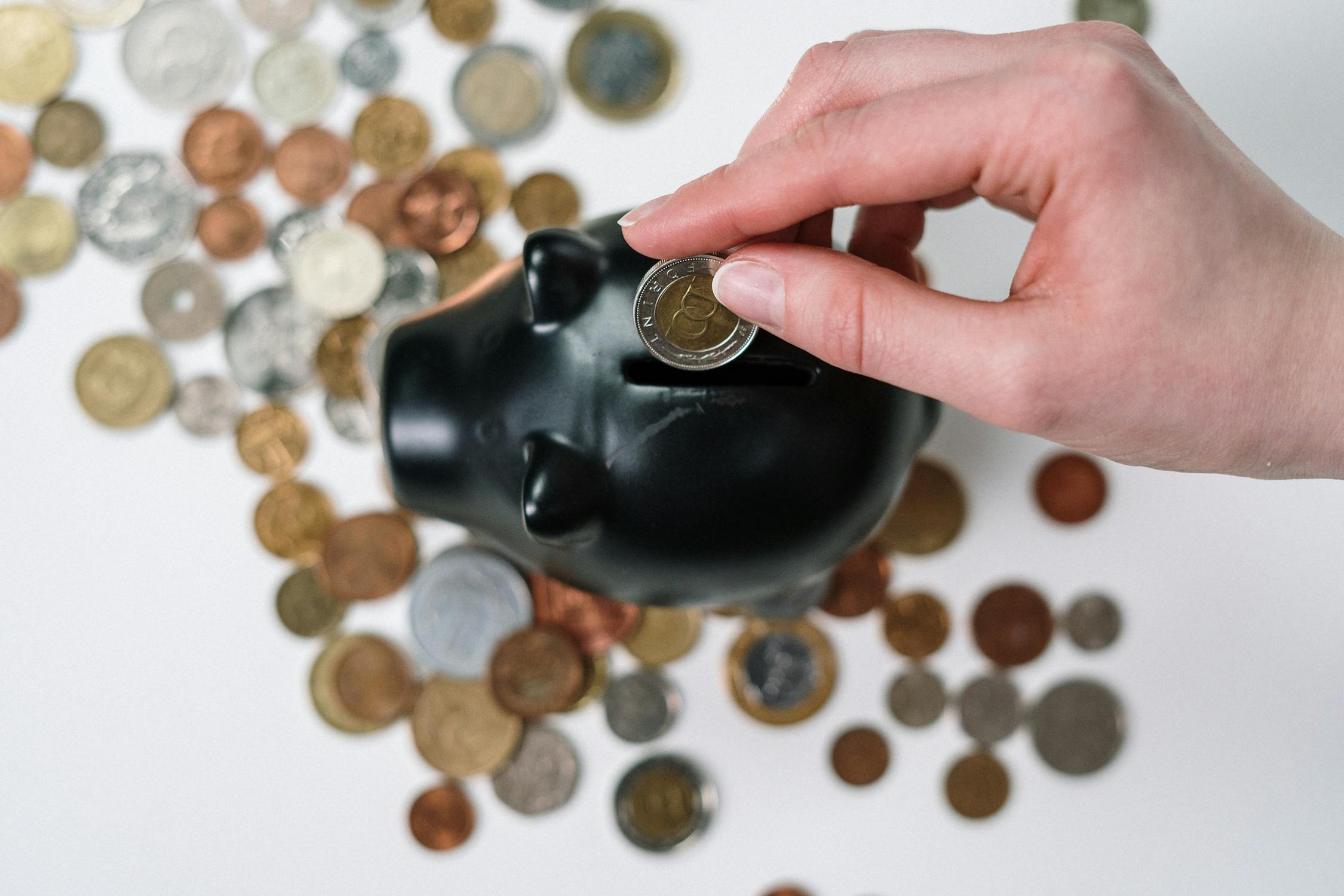 Perhaps too late for this year, but set up a savings account for birthdays and Christmas time after this Christmas. You can add funds to this account every payday. You'll be able to get a headstart on your savings and have that cushioning for the expensive times of the year.
On Christmas shopping
4. Stock up on non-perishable food
Start buying the non-perishables now. By stocking up on items ahead of time, you'll lighten the load in the coming weeks and have everything you need. You can hire someone to run to the grocery store for you and deliver your groceries to your doorstep.
5. Make a master gift list
Picking out gifts on the fly while you shop can be overwhelming. A master gift list can automate your shopping decisions. Or, at the very least, this list can be a good starting point when you're deciding which store to visit. Compile a master gift list for all your nearest and dearest. If you can, build out this list throughout the year as gift ideas come up.
6. Do your Christmas shopping on a weekday
It's obvious but try to do your shopping on weekdays during your lunch break rather than on weekends with everyone in the neighbourhood.
7. Shop late at night or early in the morning
At Christmas time, all the major retailers have longer opening hours so wait till late at night or first thing in the morning to get what you need. Plus, you should get a great car park as well.
8. Shop for Christmas gifts online
Avoid the crowds entirely and stay safe at home. Online shopping is popular nowadays, and you have loads of options for buying Christmas gifts online. You can often find great bargains, and many online stores gift-wrap for you as well.
9. Organise a Secret Santa
Organising a Secret Santa can take the pressure off overspending and buying a gift for everyone. There are plenty of Secret Santa apps that can help you organise the gift exchange online.
10. Book a gift delivery service
For a personal touch, you can book a gift delivery service. Our platform can connect you with local Taskers who can head to the store, pick up your gift, and deliver it straight to your loved one. From festive cakes to beautiful wooden toys, you can get any gift you need.
11. Get customised gifts
Make it extra personal with gifts specially made for your loved ones. Taskers on our platform have various skills, such as illustration, graphic design, and baking. Now you can easily get a beautiful hand drawn portrait or bespoke cupcakes for your family and friends.
12. Make sure you have enough wrapping supplies
Purchase all gifting needs such as wrapping paper, ribbons, and don't forget the extra sticky tape. For more cost effective options, try discount stores of Officeworks.
13. Buy extra gifts
It's good to have extra gifts on hand for those people you forget. Extra gifts like chocolates, funky condiments, and hand lotion make great stocking fillers, too! With extra gifts ready at any time, you'll always have something to give out to your guests.
On preparing Christmas meals
14. Make a meal plan while it's early
Plan your Christmas menu ahead of time and list down all the ingredients you need. Also, buy as many non-perishables as you can now. You can always outsource these tasks and hire someone else to plan your menu and even prepare the food.
15. Delegate
We love the idea of wanting to do it all. But sometimes, you have to delegate tasks to your party guests, even if it's just picking up ice and drinks. Just let them know ahead of time. Chances are they wouldn't mind helping out.
16. Write down the cooking schedule
As Christmas day draws nearer, write a detailed timeline of everything you need to do and at what time. Doing so can ensure you've covered all your bases, and you'll be less frantic come Christmas day. For example, write down what time to put the turkey in the oven and baste the ham.
17. Order food before the holiday rush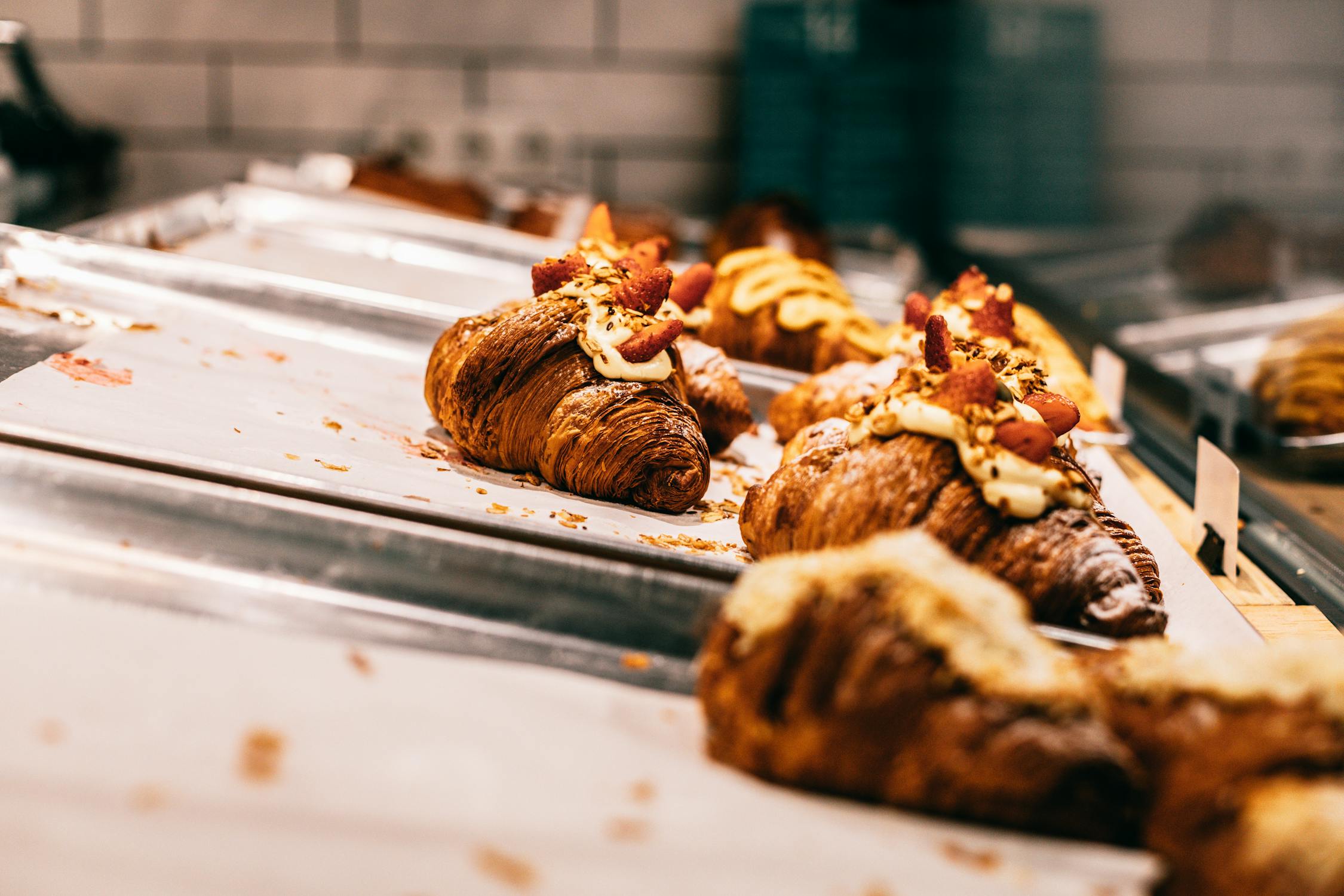 Avoid running to the store at the last minute, only to find empty shelves. By ordering food ahead of time, you get better chances of getting the best quality ham or that coveted pavlova from your local bakery.
On preparing the home
18. Declutter your home
Take time to dispose of things you no longer need or that don't spark joy. Clutter can often add to feelings of overwhelm and stress. If you've been meaning to get rid of an old TV or stack of magazines, now's the perfect time. Once you've freed up some space in your home, it'll be easier to put up the decorations and go about your daily activities.
19. Book a house cleaner
Even if you're not hosting the festivities this year, you'll still be running around a lot, and clutter can pile up in your home. Fortunately, you can hire a house cleaner to come by every once in a while to tidy up your home.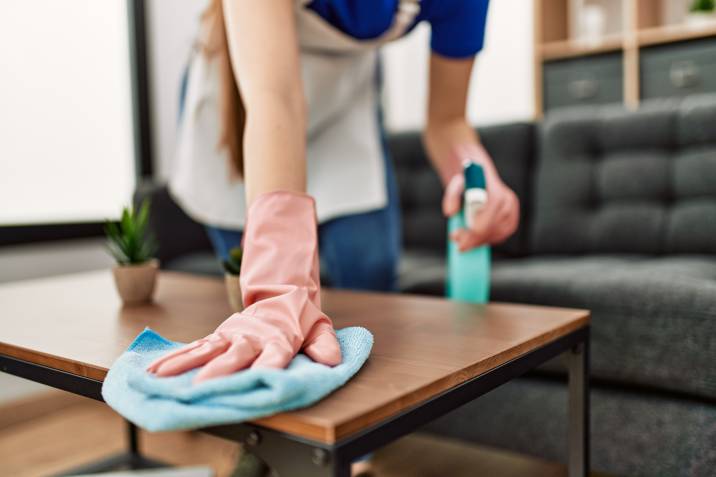 20. Go for minimal decorations
Festive doesn't have to mean extravagant. So if you're on a budget or simply don't have the time to go all-out, minimal Christmas decorations are the way to go. After all, Christmas parties during these times may not be as big as the ones you've had before. Focus on the most used rooms in your home, like the living room and dining room. By scaling back with mindful decorations, you can maximise impact and elegance.
21. Prepare your outdoor area
Outdoor gatherings are a safer way to socialise nowadays. Before the festivities come into full swing, clear out your garden or set up a table on your patio. With a tidy outdoor area, you'll be ready to host guests at any time and avoid cramming everyone indoors.
22. Polish the silver
If you're hosting Christmas meals, get your home ready by polishing the silverware, dusting your expensive China, and ironing the tablecloths and napkins.
23. Get your Christmas tree delivered
Picking out a Christmas tree and hauling it to your home can take up an entire day. Instead, book a Christmas tree delivery service to save yourself the time and heavy lifting. Get your Christmas tree delivered to your doorstep, ready for you and your kids to decorate together. Or, if you're too busy, you can ask a Tasker to handle everything, from Christmas tree pickup to decorations.
24. Decorate room by room
You can decorate as early as you want, so why not get the boxes out now and go room by room, so it's not a big task? If you have extra budget, you could even consider hiring a local decorator to transform your home into a winter wonderland.
On celebrating during the pandemic
Virtual gatherings may not be as good as face-to-face interactions. But there are many ways to make virtual gatherings more fun. Here are creative ways to celebrate Christmas during the pandemic.
25. Host a virtual party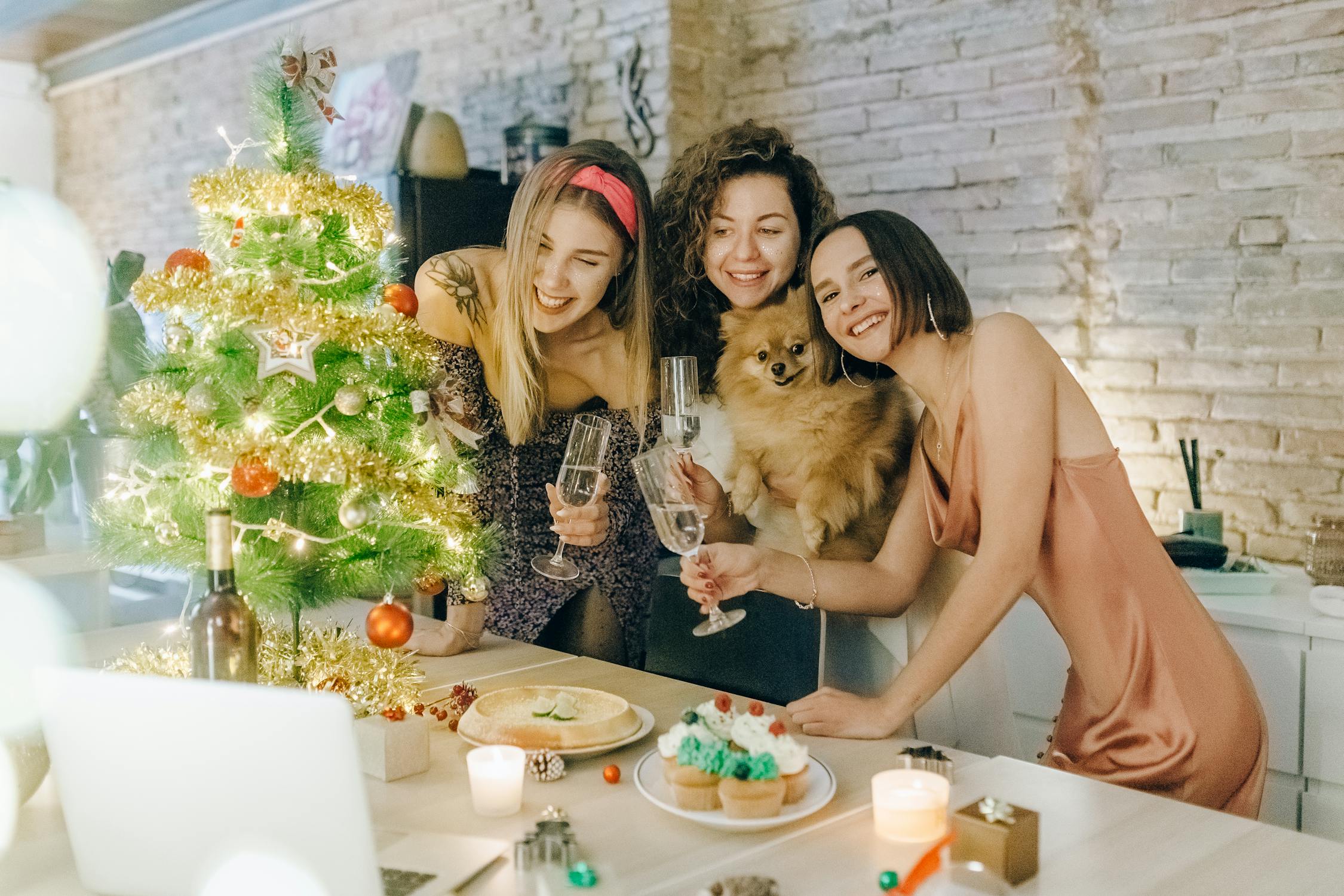 Gather your friends and family online for a virtual Christmas dinner or holiday movie marathon. Teleparty lets you synchronise Netflix streaming while on a video call or group chat. What's more, you can unwrap gifts together over Zoom.
26. Cook together via video call
The holiday preparations can be a party in itself! Go ahead and call up your loved ones while you prepare your Christmas dishes. You can chat away while chopping the vegetables and decorating the cake.
27. Spread some holiday cheer
Thinking about other people can be a great way to step away from everyday stress. Drop off meals or send care packages to elders or sick people who may be alone during the holidays. A little act of kindness can go a long way in brightening up everyone's Christmas.
On self-care
Last but certainly not least don't forget about yourself! These are your holidays too, so don't forget to sit back and take some time out for yourself.
28. Say "no" to invitations if you need to
While it's tempting to make the most of social gatherings, it's okay to step back and stay home. You wouldn't want to stretch yourself too thin with holiday obligations.
29. Unplug from social media
Put away your phone and carve out time to catch up on your reading or go for a walk. Slowing down and taking in the holiday atmosphere can do wonders for your mental health.
30. Keep your health in check
Your physical health affects your overall well-being. For this reason, make sure to get plenty of sleep and try to keep up with your workout routine. You can book a quick yoga session over video call to reduce stress and boost your mood. Also, feel free to savour all the food and drinks this season, but remember—moderation is key.
By applying a tip or two from this list, your holidays can be less stressful. Plan ahead, ask for help when you need it, and take time for yourself.