Ended up with the responsibility of organising the family or office Christmas party? Well we understand how much pressure you're under to pull off the end of year celebrations, which is why we put together some of our favourite Christmas party tips.
Start Early
It's never too soon to start planning for your Christmas part. Firstly secure your venue, which could be in high demand, and also send out save the dates so everyone puts you in their calendar. Being organised allows you to map out your key dates, ensuring that you don't get any pesky last minute surprises.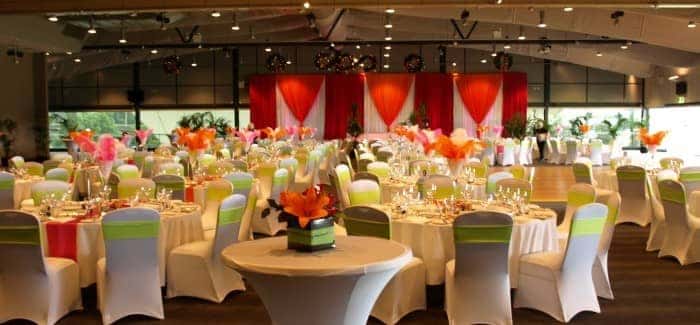 Source: Rocket Events
Budget
Find out the budget for the event before you start planning. If it's for work, is the company footing the bill? How much can you budget for the family get together? If others are contributing, you'll need to give plenty of notice and be mindful that people may not have deep pockets.
Don't forget to keep a little money leftover as a backup for emergencies.
Set the Date
As soon as possible, set the party date and send a save the date. The holiday season is such a busy time full of social celebrations that will quickly fill up calendars. Follow up the save the date with an official invitation with more information and also ask people to RSVP for catering requirements.
Venue
For family and friends you might have it in your home or backyard, however for your work Christmas party it's key to get out the office.
Depending on your workplace culture the office Christmas party could be a formal long lunch or casual after work drinks. Most places will have packages and set menus, so take the time to shop around and find the right fit for your work.
Theme
Why not get people really excited about your Christmas party with a great theme this year. Regardless of whether it's winter wonderland, wearing Christmas colours or perhaps a hiring costumes – it's an instant mood lifter. Once you've decided on a theme you can centre your entire function around it, including decorations, music, costumes and the menu. Even think about holding a "best dressed" competition in line with the theme of the day to get everyone talking.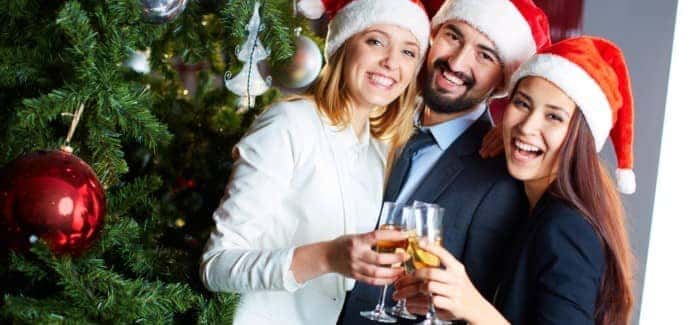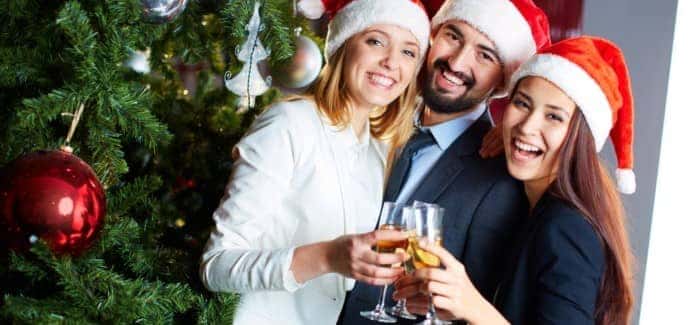 Source: Family First Business
Menu & Drinks
Your menu will depend on your venue and the type of party you're hosting, canapés for a cocktail party or a sit down meal. Food doesn't need to be expensive; you can always make it work with your budget. If it's a little tight, opt for food buffets or food platters.
For drinks make sure the bar staff are aware of which drinks are on the bar tab.
Entertainment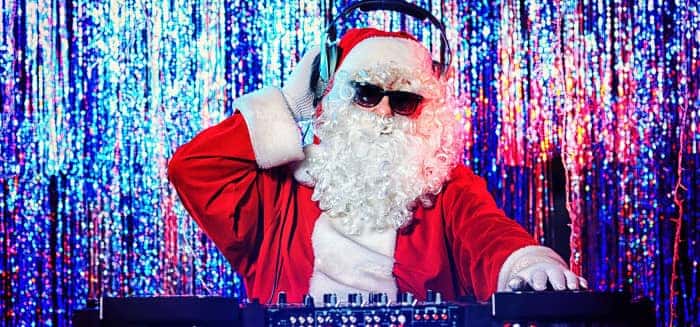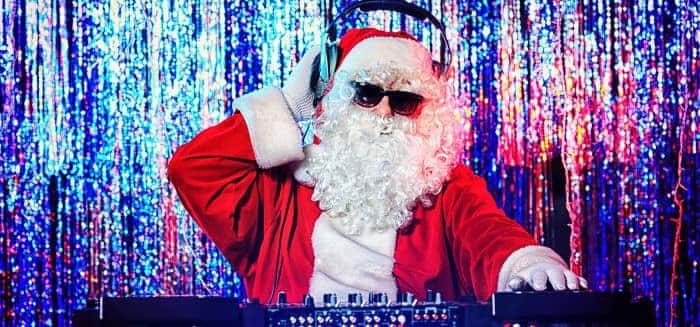 Source: Sounds Unlimited
Delegate
Instead of relying on friends and family to help your event to run smoothly, let an Airtasker take care of it. This way you get to enjoy the party too.
Have Fun!
This is often a thankless task so don't forget to enjoy yourself, after all it's your Christmas holiday too.