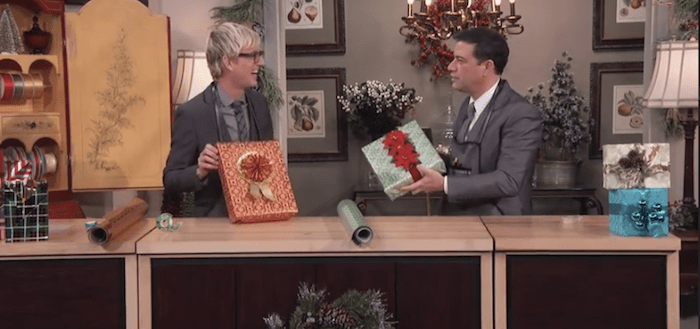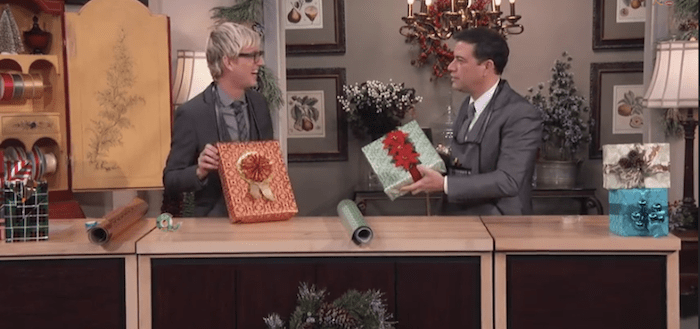 This post was inspired by a Jimmy Kimmel Live video (see below) where he learns how to gift wrap presents. Now I have to be honest with you, after wrapping my own Christmas presents this morning I kinda want to go home, rip them open and start all over again following these life changing tips. I definitely learnt something (or more like five things) and I thought it was too important not to share.
So let's dive into the world of ribbon, paper and sticky tape…
Tools
Scissors – you'll need two types; paper scissors, ribbon/material scissors.
Sticky tape – using either single sided, double sided or both.
Pens/pencils – for writing on the paper or cards.
Ruler – incase you need to measure the paper.
Cutting mat – to make sure you don't damage the dining table.
Gift wrapping method
Following professional wrapper Alton in the video you can use his 'wraps' method to gift wrap perfectly:
W – Width and length
Roll out the wrapping paper on a clean surface (make sure you have plenty of room) and put present on top of the paper.
Make sure you leave enough room either side of the present for the paper to meet the top of the gift and cut paper. You could also use your fingers to measure the space.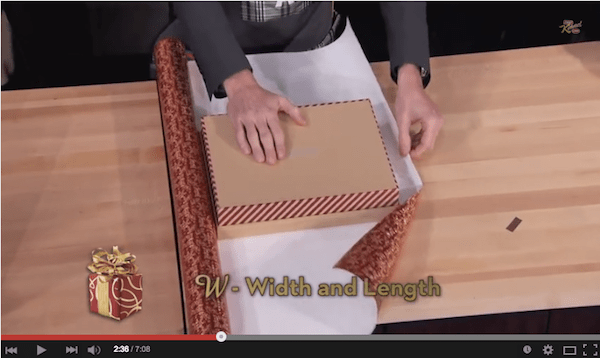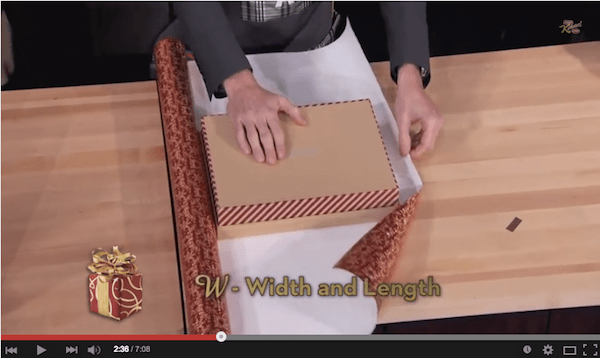 R – Reduce your visible seam
Fold over the edge closest to your body. Then pull the piece across over the present to the edge of the gift, but before you tape it down – make sure you tuck the other side under so the folded edge is on top.
A – Adjust the corners
Turn the present on its side and push the edges down so that it creates flaps on either end. It also stops your present from moving.
Close the flaps of paper and seal with tape.
P- Press your edges
Run your fingers along the edges of your wrapped gift so it looks nice and square.
S- Style and embelish
Using all different ribbons and bows show your creative side. Need a bit of inspiration? Scroll to the bottom of this article some great original ideas.
Want more gift wrapping hacks?
– Use material instead of gift wrapping paper
– Old paper and ribbon scraps can be shredded and used as a protector for breakables
– Odd shape presents could be wrapped in shapes such as a bonbon or santa sack
– Reuse ribbons and straighten by rubbing over a light blub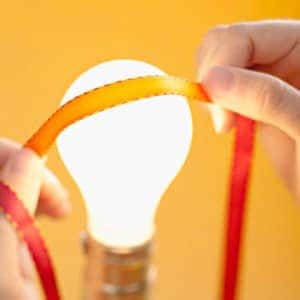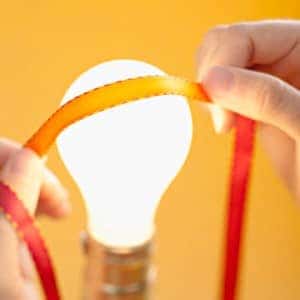 Source: DIY inspired
Gift wrap inspiration
Here are a couple of ideas to get you started:
1. Pick a theme – whether it's rustic, winter wonderland, or traditional green and red. Picking a theme can emphaise your Christmas decorations around the home.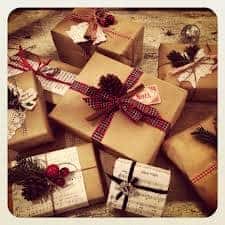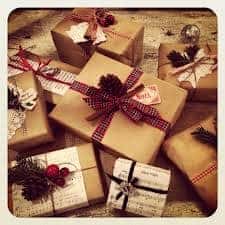 Source: The Vintage Home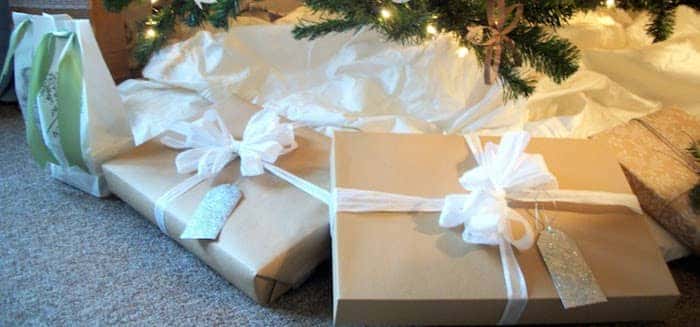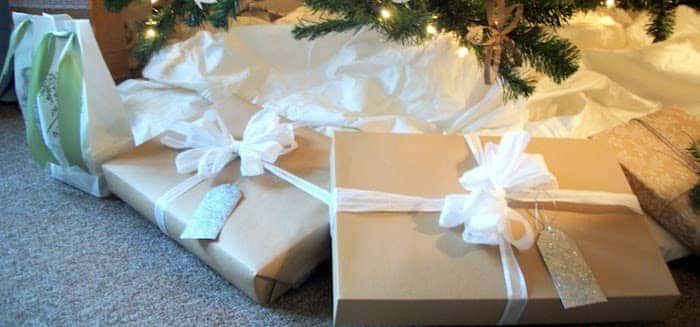 Source: Faith and Home
2. DIY – make your own bespoke wrapping paper with stencilling, stamps and wildlife. The kids will love making it, plus people love the extra effort.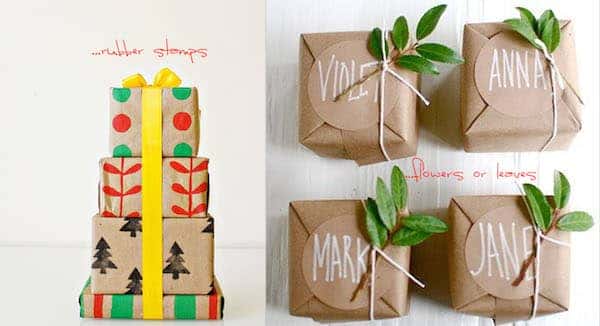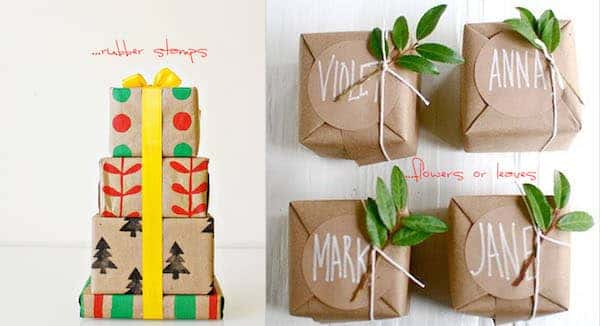 Source: Kit This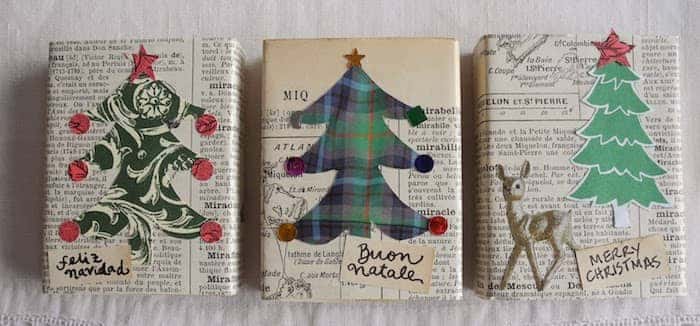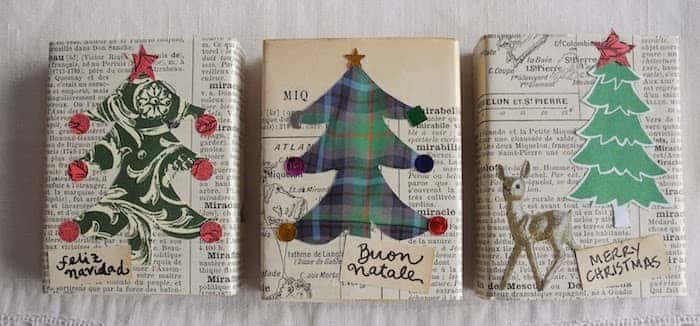 Source: One Bunting Away
3. Surprise – this might be more suited to the pro-wrappers but regardless, push the boundaries and have some fun with your wrapping.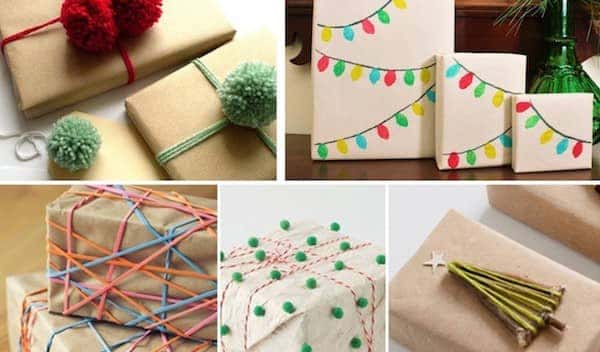 Source: Curious litte kid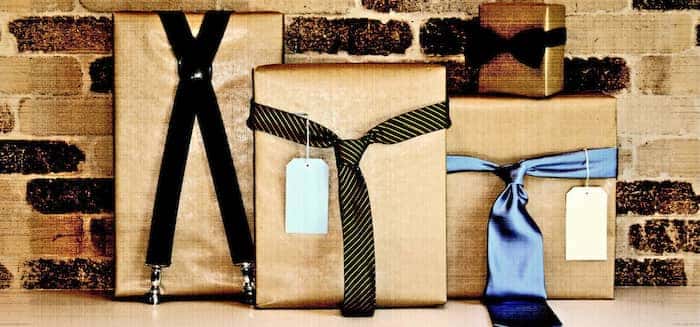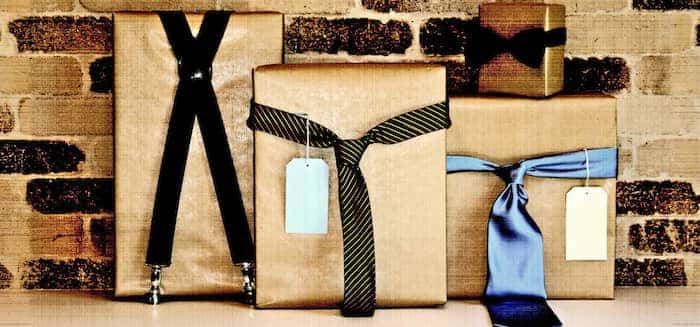 Source: The 26th Avenue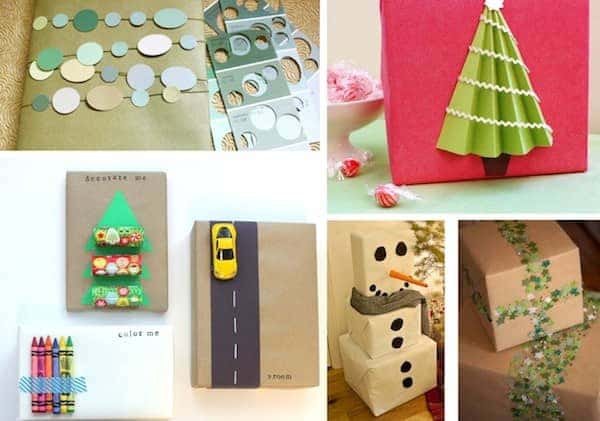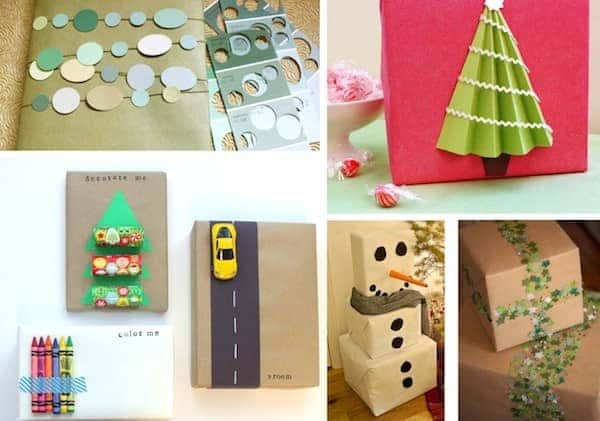 Source: Curious litte kid
Still struggling? Get an Airtasker to do all your gift wrapping and you'll never have sticky tape sticking on your fingers again.