Chinese New Year celebrations start this week on February 13th with the big day on Thursday 19th February.
As people get ready to welcome the year of the goat, the most creative sign in the lunar calendar, cities are pulling out all the stops to make it a memorable start to the new year.
A not to be missed Chinese New Year festivities in Sydney, Melbourne and Brisbane:
Sydney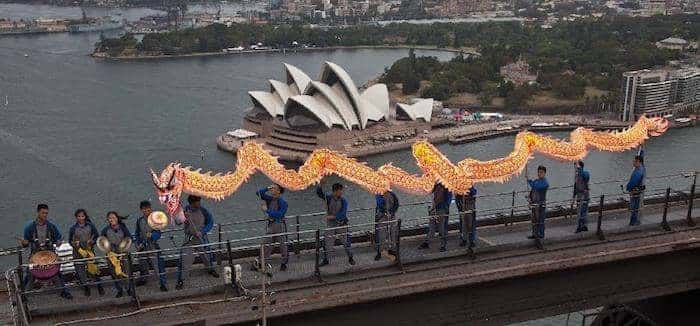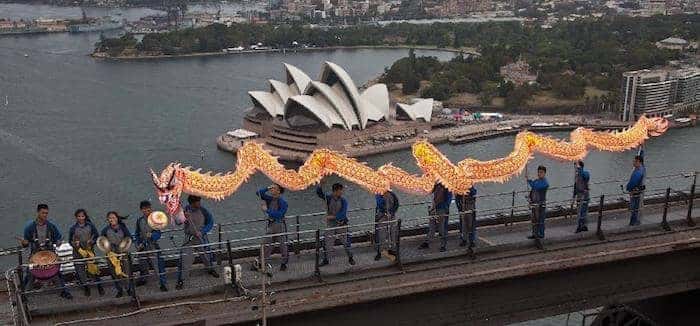 Source: ECNS
13th Feb – Festival Launch, Dawes Point
Be dazzled by the ancient Chinese Terracotta warriors glowing with the Sydney Harbour Bridge and Opera House in the background.
There will also be drumming, lion dancess and food trucks to keep the stomach in check.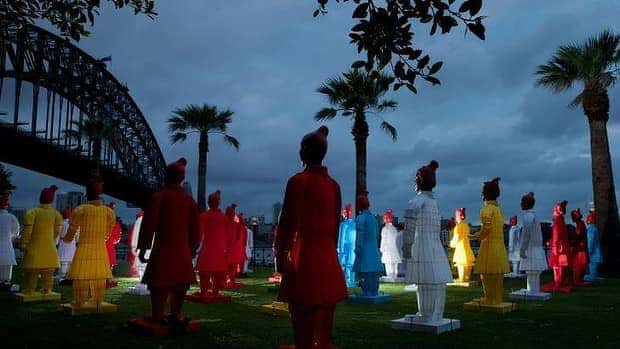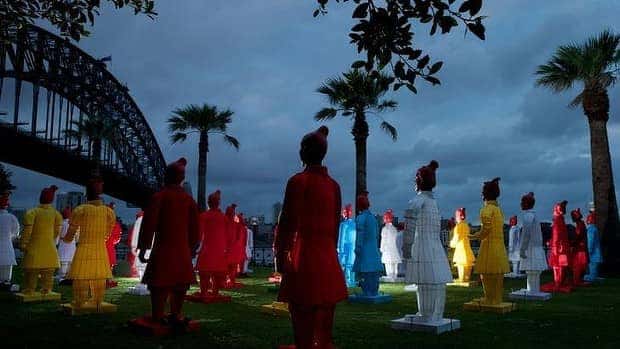 Source: SMH
22nd Feb – Chinese New Year Twilight Parade, Sydney Town Hall
Starting at 8pm amazing floats will show the story Chinese immigrants leaving the gold rush to work as shepherds. The parade will also portray characteristics of sheep; wise, creative, dependable, kind, calm and clever.
12th Feb- 22nd Feb – Lunar Markers, Pyrmont Bay Park
It's similar to the Hyde Park Chinese Noodle Markets where celebrating Asian cuisine is front and centre just in another location, Pyrmont.
Melbourne
18th Feb – New Year's Eve Countdown, Chinatown
From 10:30pm the Chinatown Countdown will begin with street performers, DJ's and lion dancing to bring in the year of the goat.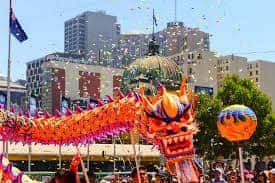 Source: Flicker
22nd Feb – Chinese New Year Dragon Parade
Dancing lions and firecrackers will create quite the spectacle in Chinatown from 11:15am till 12:45pm.
Brisbane
Most events will be running from Friday 20th February till Sunday 22nd February in Fortitude Valley's Chinatown Mall.
On the Friday there will be traditional music, lion dancers, firecrackers and other performances. Also an official welcome will take place and the Asian markets open.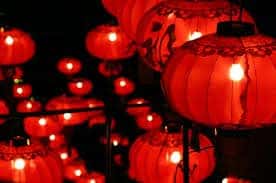 Source: Weekend Notes
We hope you enjoy the celebrations and a very happy Chinese New Year.