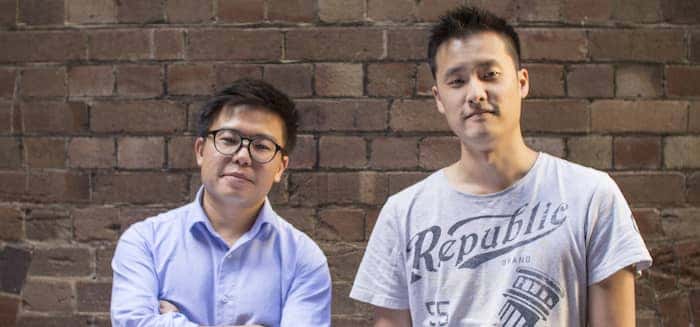 Airtasker now has over 500,000 Members
Five years ago, Jonathan and I founded Airtasker on the back of a simple errand. Little did we think that an idea we came up with while we were moving house would grow into company that touches almost every major city in Australia, provides work for thousands, and helps everyday Australians get more done with their day.
Today, we're announcing a new milestone in our journey. After years of solid growth, Airtasker has finally hit half a million members.
It's a huge achievement for us and our team. Airtasker's growth has been exponential since it's humble beginning in February 2012. On average Airtasker added around 10,000 members a month in 2014. In 2016, it's typically adding close to 25,000 new members per month.
Meanwhile, the number of tasks posted on Airtasker has also exploded. We hit a new record this year with over 30,000 tasks posted in March.
It's remarkable to see that some of our members have woven their use of Airtasker into their everyday lives.
Mulgrave removalist and Kiwi expat, Muss M. has done a whopping 557 tasks through Airtasker in just five months. He's achieved a five star rating for his work every time and is yet to cancel a job. To an extent, the platform serves as a key growth channel for his business. It's a story we've seen repeated time and time again for SMBs across the country.
We've also been heartened to see some members stick with us from the very beginning. Kevin Liew is one of them. He first joined in February 2012, and since then has completed a wide variety of tasks from dressing up as a mascot to forming part of a greeting party for an overseas traveller arriving at the Airport.
The way our members harness the platform still continues to astonish us. We've seen people arrange fake dates, ask for newspaper clippings to be sent abroad, organise parties, mind pets, model for fashion shoots. The list goes on, and grows more diverse each year.
We've learned a lot from building this vibrant and successful marketplace. And we a keen to see it grow and reach new heights. We are also keen to leverage that knowledge in some future projects we are working on. But that's an announcement for another time.
Five interesting facts about Airtasker's community
– The majority of Airtasker members (28%) are aged between 25 and 34. However, the majority of Airtasker's most active members are aged 18-24 and over 45.
– There are slightly more female members (51%) than there are male members (49%).
– In descending order the cities with the most Airtaskers are: Sydney, Melbourne, Brisbane, Perth, Adelaide.
– The majority of jobs on Airtasker (29.6%) revolve around Home and Garden work.
– There is an average of 4 offers per posted task on Airtasker.