Carpenters are a tough and versatile breed. They build, fix, and install structures, bits and bobs made from all sorts of materials.
From installing cabinetry to building bridges, carpentry is often a physically demanding role that calls for a knack with the tools both indoors and out.
Typically, the following roles are performed by a carpenter (or a chippy as they are often referred to).
Decipher and follow blueprints and construction plans
Measure and cut building materials
Piece together structures and smaller items like furniture
Install building framework often with the aid of rigging hardware such as cranes
Build decking and other outdoor features like pergolas, sunbeds, and outdoor kitchens
Carpenters are more than handy with a tool or two. They work with nails, screws, adhesives and staples to create their projects.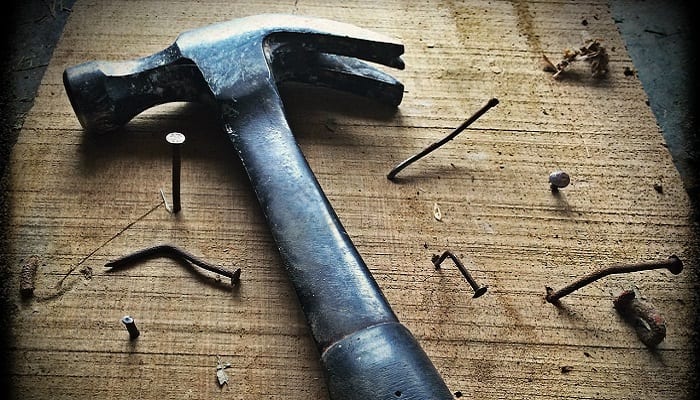 Here are a few things a carpenter can do around your home:
1. Decking
Have an outdoor decking project you never seem to get the time to start or finish? Carpenters can provide decking services expertise faster than Usain Bolt can finish a 100-metre sprint.
An entertaining area adorned with a good quality deck will add value to your home. A deck area provides the extra space needed for quality R&R time with family and friends. Soak up some rays in summer. Nestle up with a loved one beside a fire pit in winter. All this could be possible from the talented hand of a carpenter.
2. Cabinetry
If your kitchen or bathroom is in need of a makeover just get a carpenter to give the area a facelift. Updating cabinetry is one of the simplest ways to achieve a brand-new look. If you are not that savvy on the tools, a carpenter can make easy work out of it for you.
Transform a run-down kitchen into a fresh, modern look simply by replacing cabinet doors. Remove an overhead cupboard to expose open shelving – very French Provincial which is raging right now.
3. Repairs, re-styling and building
If your fixtures or fittings have seen better days, arrange a carpenter to fix them. Crooked legs, broken arms and wonky shelves are no match for a carpenter. With their skills and cleverness you could save hundreds on repairing or re-styling furniture instead of buying new.
Up-styling an old chair, transforming a book shelf into a kids' doll house, or building the breakfast nook you desperately need. Carpenters can offer advice on what is achievable before you shred your money on something you probably didn't need.
4. Renovations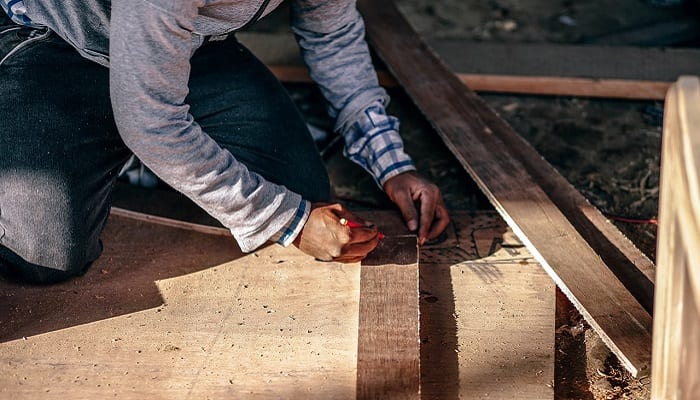 As one of the most versatile trades positions, a carpenter goes to renovations like Kim goes to Kayne – hand in hand.
Whether knocking down, building up, sheering off, or adding to your home, renovations are smoother with the help of a carpenter.
If you need to remove a wall, add a robe, build some shelves, change over a door, or build a deck – a carpenter can sort it out.
When you need help around the home – hire an Airtasker carpenter to do the job.