Mother's Day is just around the corner and finding the perfect gift that's affordable and tailored to your mom's preferences can be a daunting task. But don't worry–we have you covered! 
To help you plan the perfect Mother's Day surprise, we've compiled a list of budget-friendly ideas based on the five love languages. 
Understanding your mom's love language can help you craft the perfect present that truly resonates with her. From material gifts to quality time, there's something for every mom on this list! So read on, pick one or combine them all, and show your mother just how much you love her. 
Affordable material gift ideas
1. Prepare a DIY care package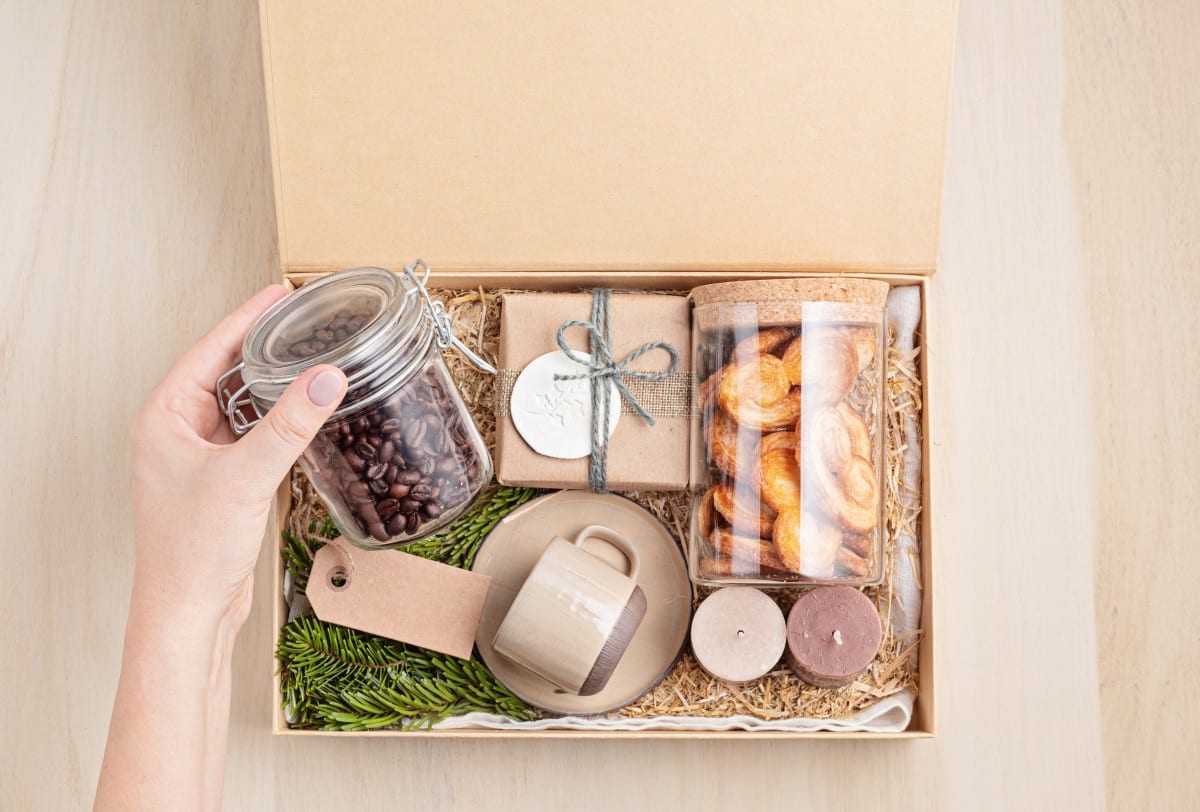 Ready-made gift baskets can be expensive, if not impersonal. Instead, put together a DIY gift box with your mom's favorite bits and bobs—a bar of chocolate, scented candles, high-quality coffee beans, and delicious biscuits. 
Or combine this idea with the gift of physical touch; how about gifting her a cozy blanket she can wrap herself up in or a comfortable pair of socks that she can snuggle her feet into? 
2. Bake a cake or cupcakes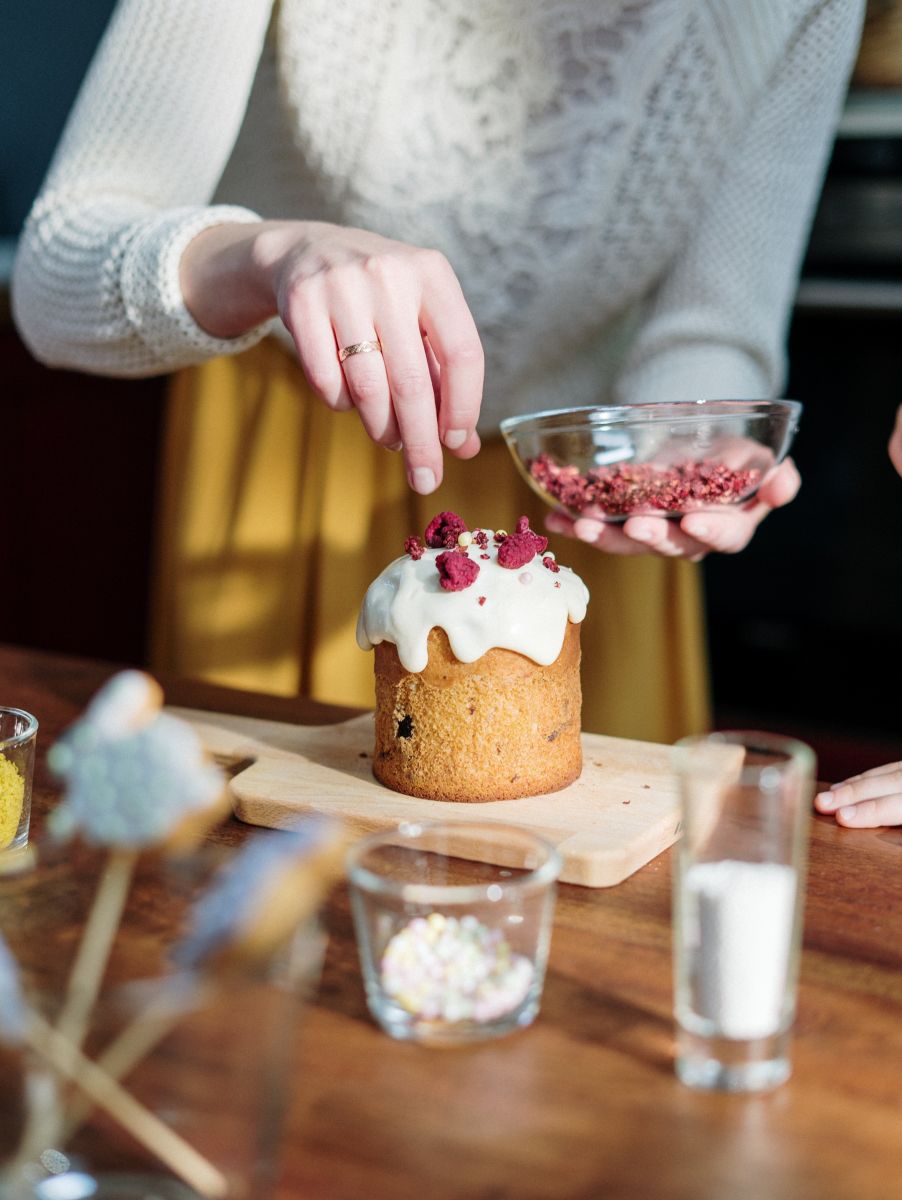 Photo by cottonbro studio on Pexels
Why order when you can bake Mom's favorite cake at home? Find a simple recipe online and follow it step by step. And get creative by adding her favorite colors and presenting it on a beautiful cake stand!
You don't have to be a master baker to whip up a special treat for your mom. But if you're feeling stuck and need some personalized tips on achieving your cake vision, consider contacting a skilled baker on Airtasker. They can help you with everything from choosing the right ingredients to perfecting the finishing touches. 
3. Give her a nice potted plant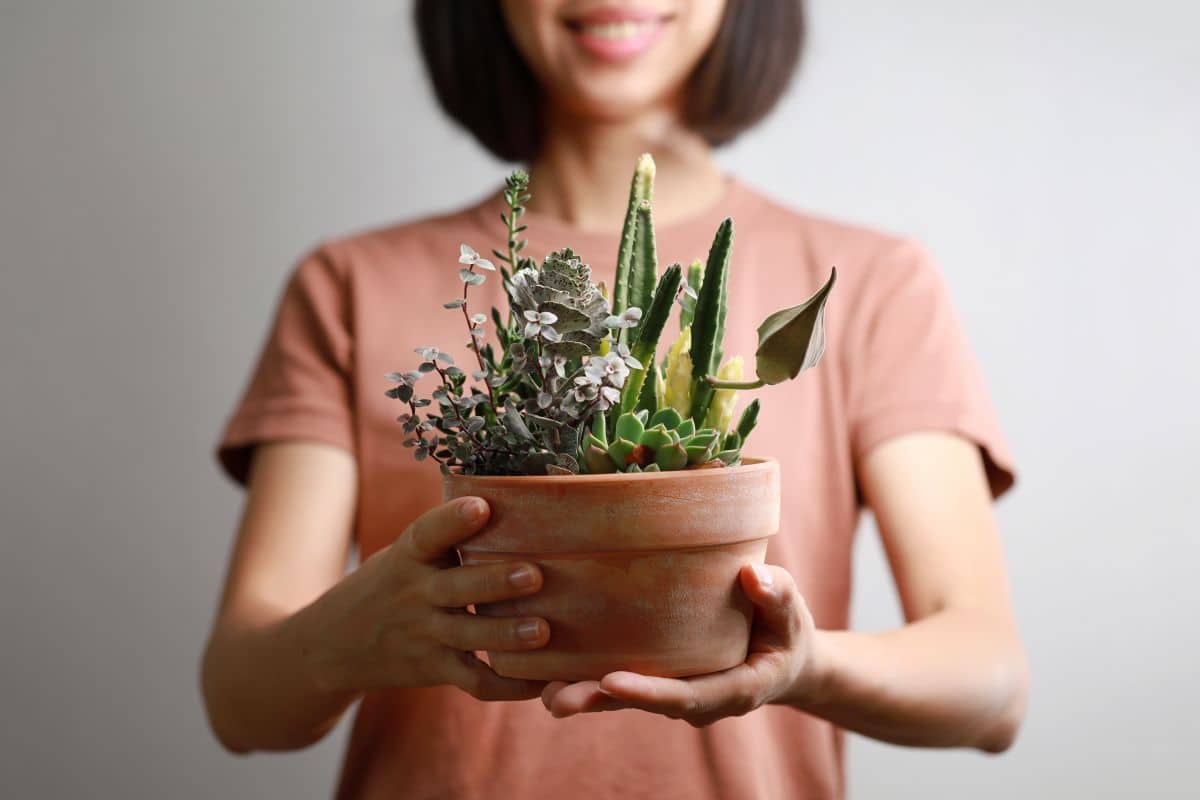 Instead of buying expensive flowers that will wither away after a few days, give Mom a potted plant that she can nurture and enjoy for a long time. Alternatively, you can make a DIY paper flower bouquet if you have some free time and crafting skills. Either way, your mom will appreciate the unique and thoughtful touch!
4. Recreate and frame childhood photos with siblings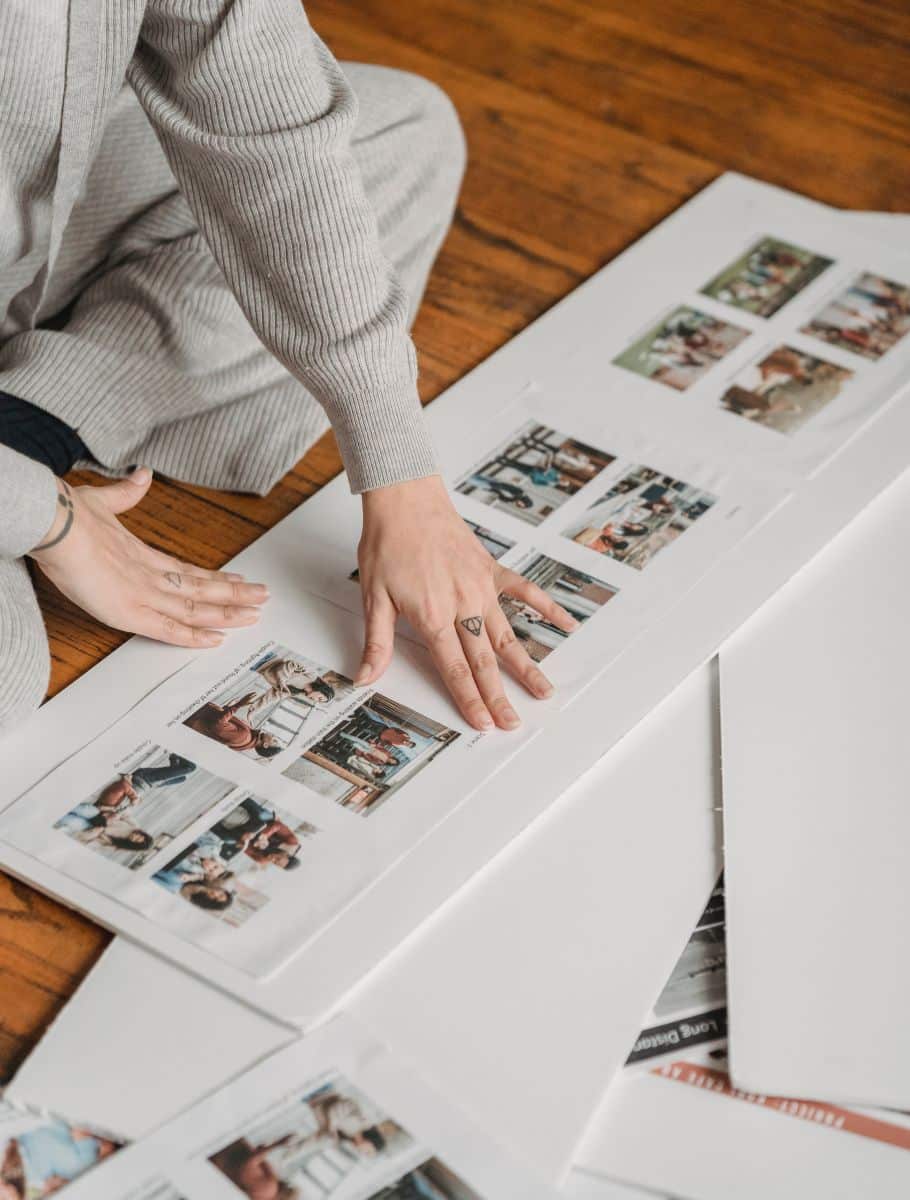 Photo by George Milton on Pexels
Time to get the siblings involved with this one! Pick your mom's favorite photos of you as kids, then recreate these pics. You're sure to make your mom laugh or even tear up once she sees the results. 
5. Restore old photographs and home videos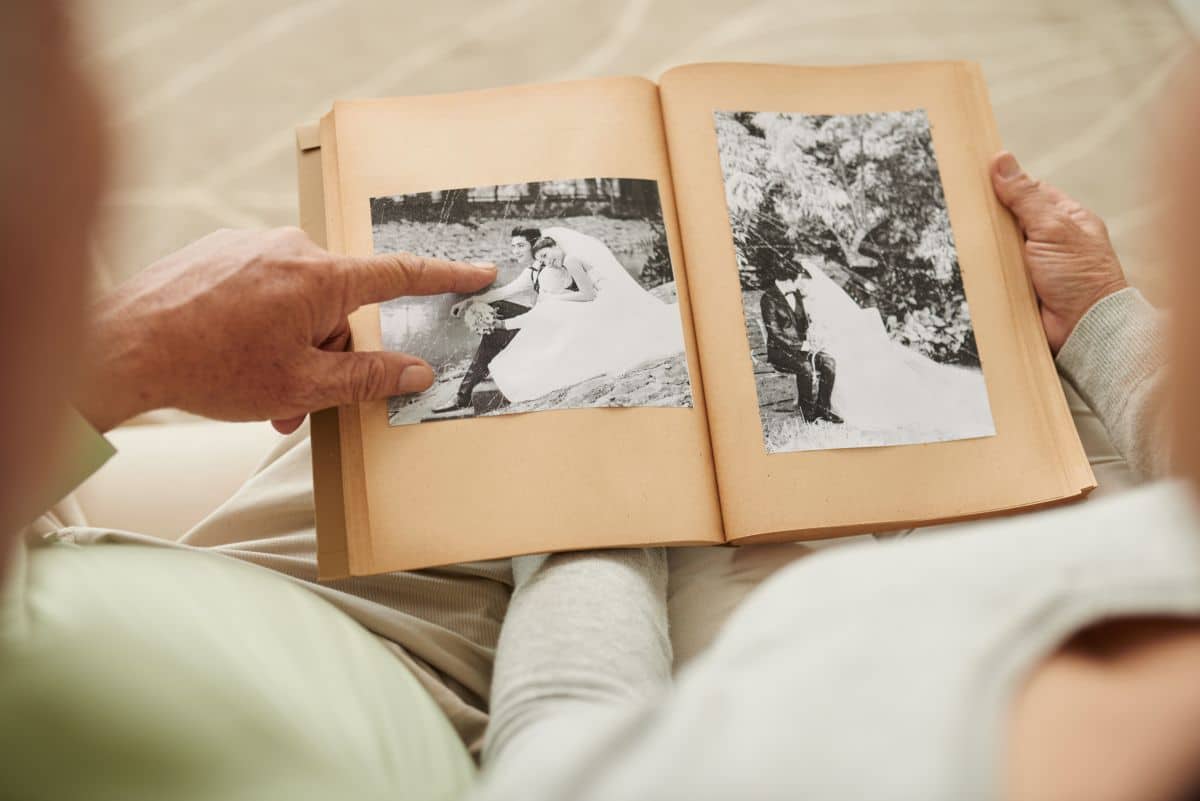 Bring new life to old photos and videos so that Mom and the rest of the family can enjoy them for decades to come. You can easily find photo restoration services and video editors who can help revive these precious connections to the past.
Low-cost ways to give the gift of service
6. Clean the house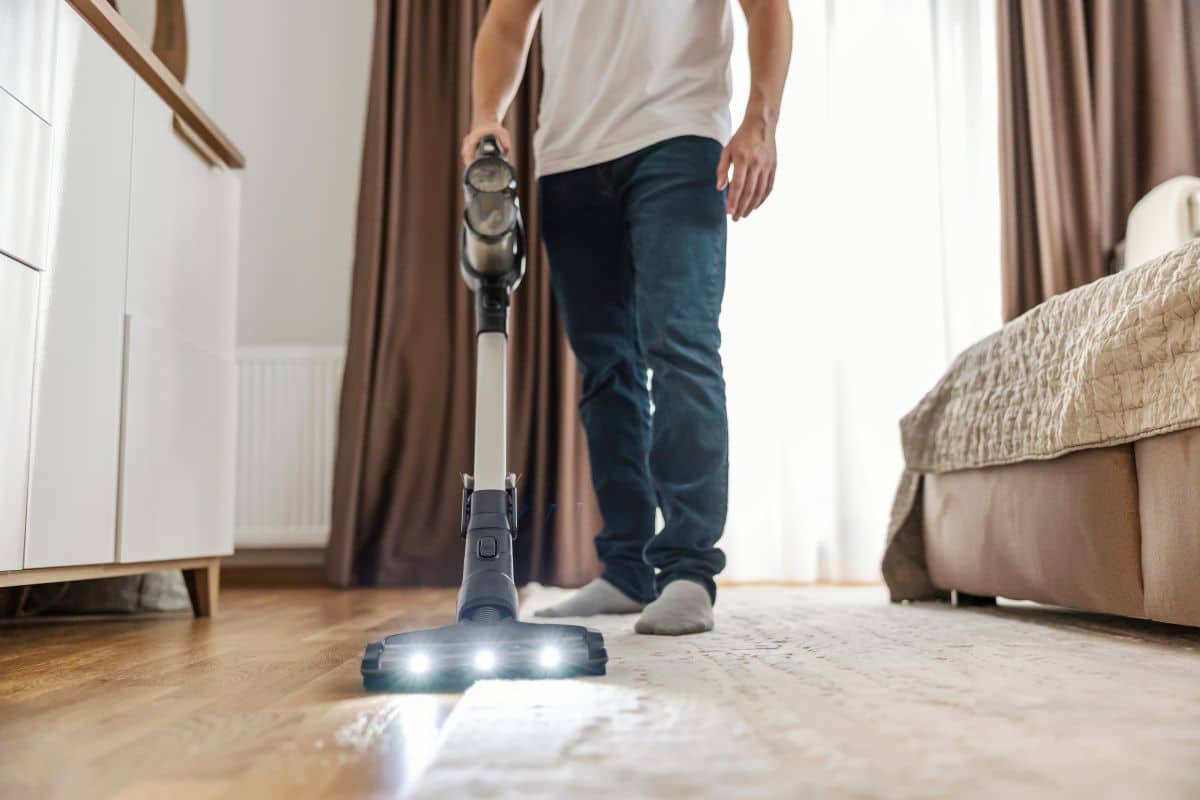 Even your super-tidy mom would appreciate a break from vacuuming and decluttering. You can clean up the garage or attic yourself or offer to book a deep cleaning service to get the job done as thoroughly as your mom likes.
7. Set up or help maintain the home garden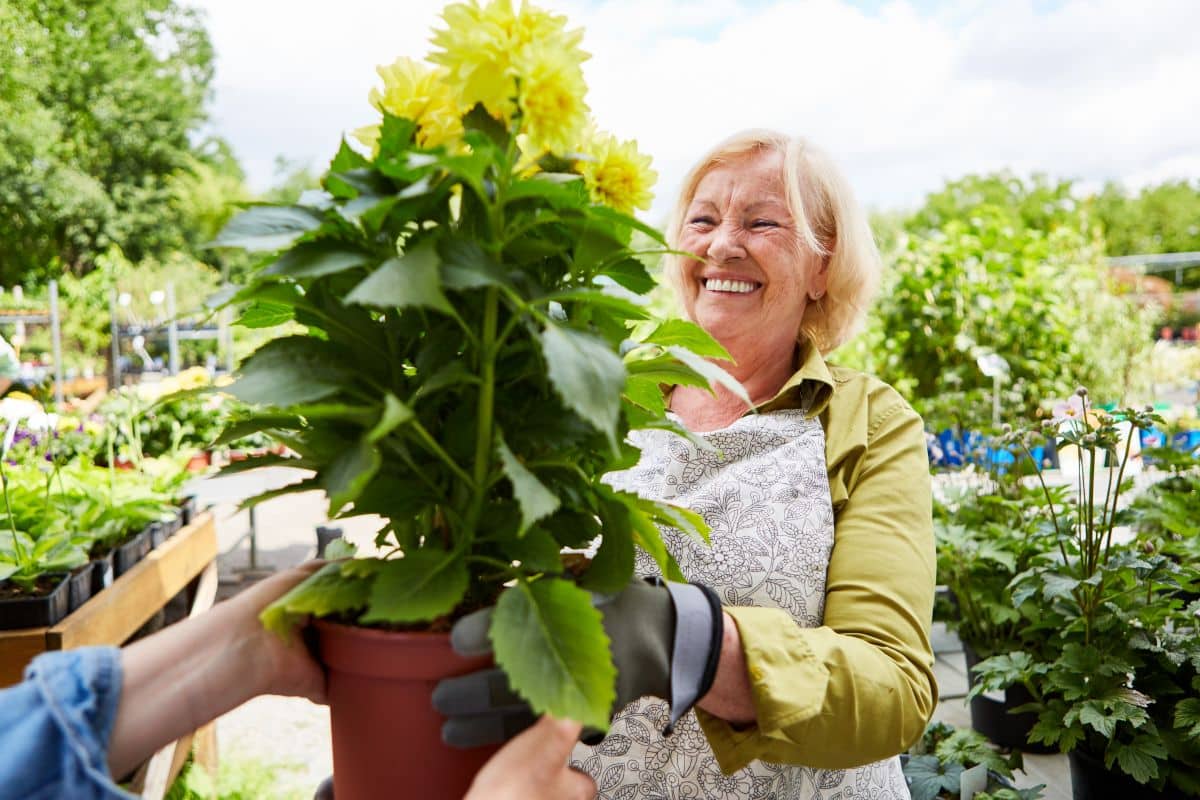 A lovely home garden is a mom's paradise; the watering and weeding keep her active, she can plant ingredients for her home cooking and even sit down and have a cup of tea while enjoying the view! How about gifting her a professional landscaping service, a garden design consultation, or a full garden makeover? 
8. Sign her up for a class that aligns with her interests
Mom will love that you noticed her growing interest in painting or yoga. You can find a variety of instructors on Airtasker who offer both online and in-person lessons. 
9. Help her with house repairs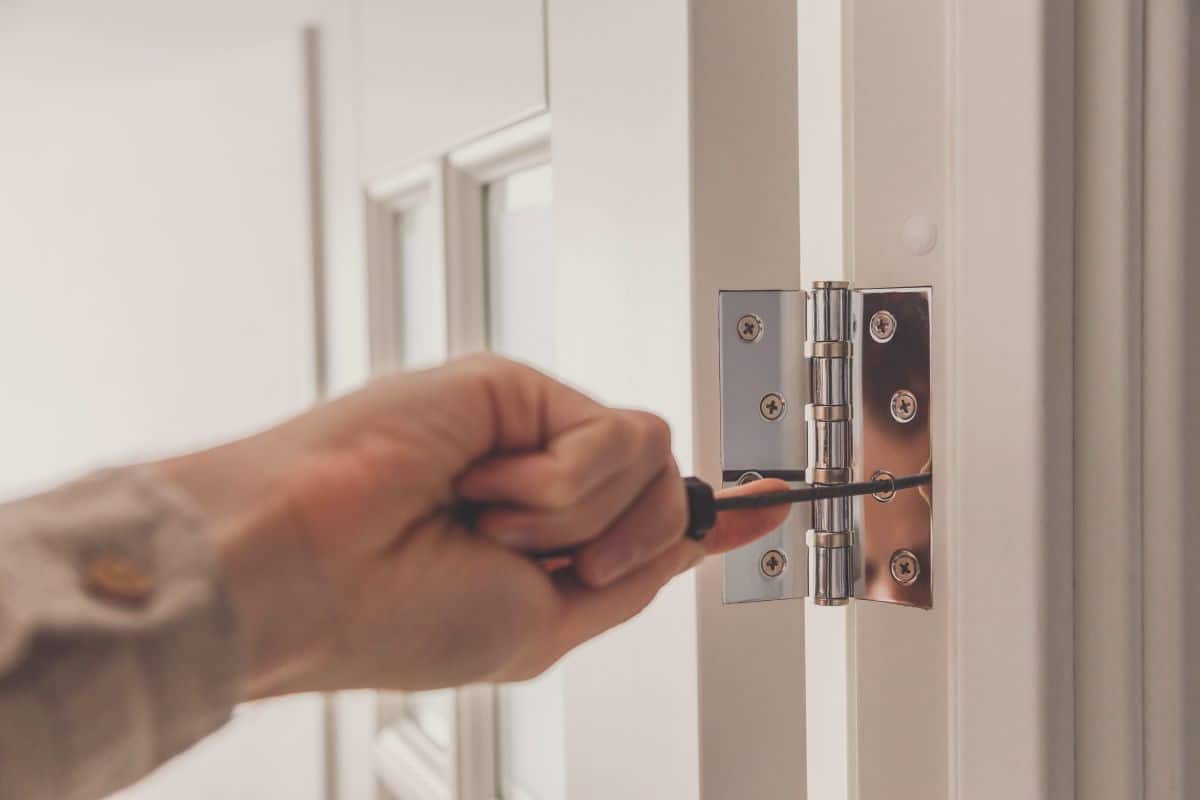 Don't wait for her to ask you about that squeaky hinge or broken shelf again—get it fixed in time for Mother's Day! If the repair is beyond your expertise, you can always get help from a local handyperson. Either way, your mom will appreciate the effort. 
10. Cook a feast for her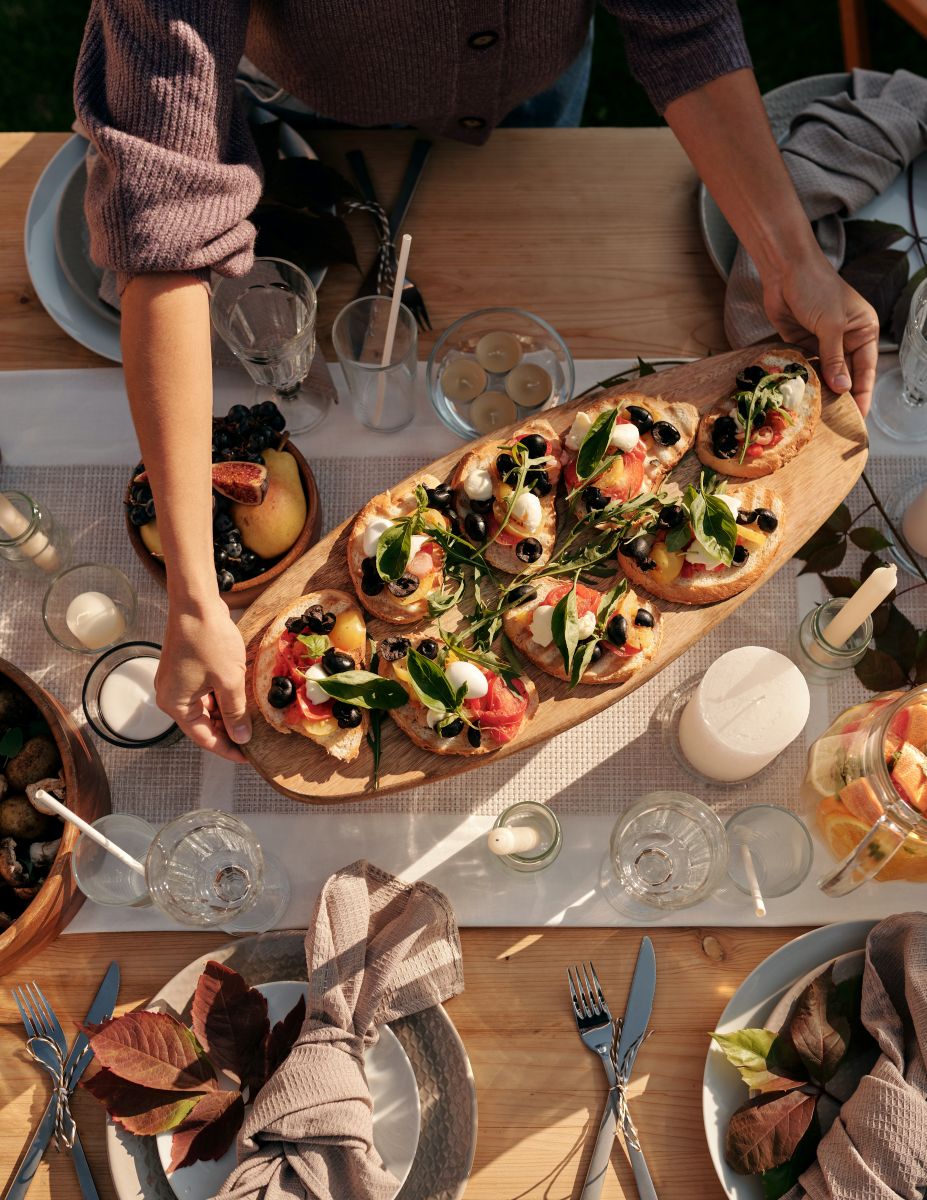 Photo by Askar Abayev on Pexels
Tell mom to sit back and relax on Mother's Day and take care of Sunday lunch for the whole family. Not sure where to begin with the feast? You can take some cooking lessons beforehand or hire a home cook for the day.
11. Teach her a tech skill she's always wanted to learn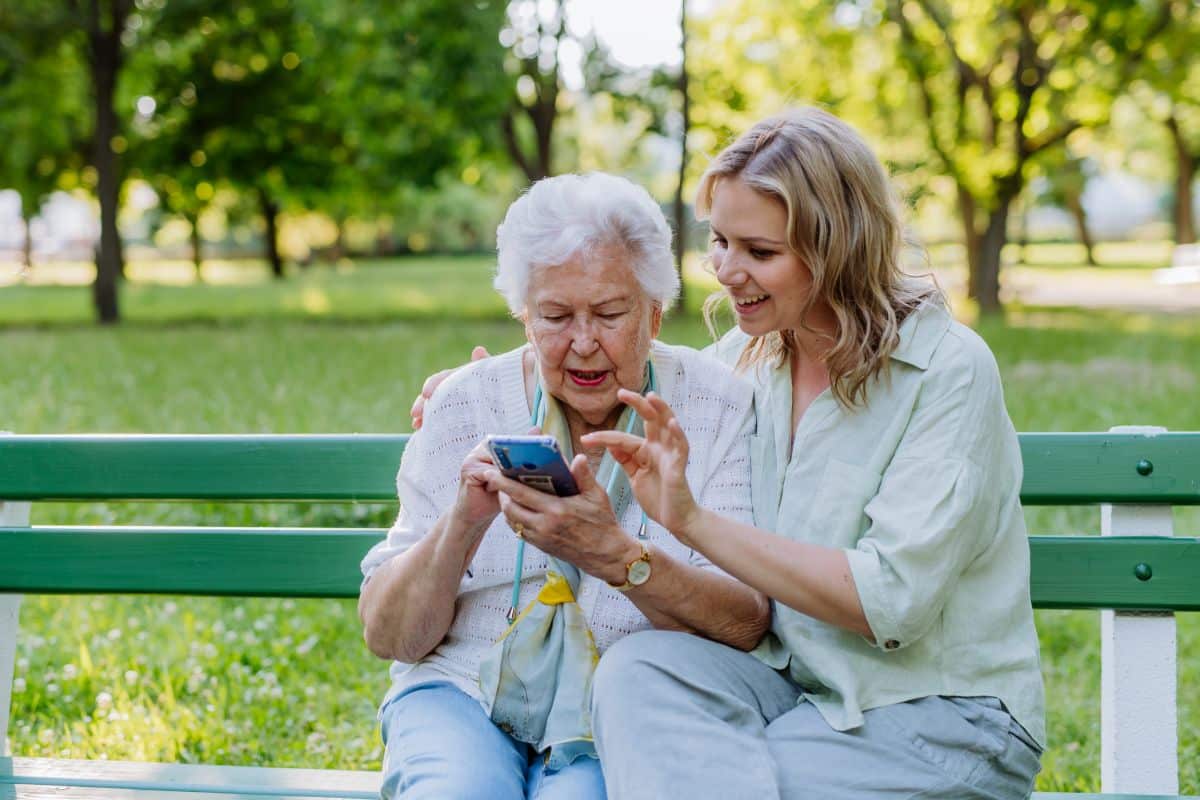 Has Grandma or Mom been constantly asking you how to use FaceTime or Instagram? Or would she want to get in on the latest TikTok recipes? Helping her navigate these social media platforms is a unique, low-cost gift that makes her feel more confident and empowered in the digital world. 
12. Sing her a heartfelt, personalized song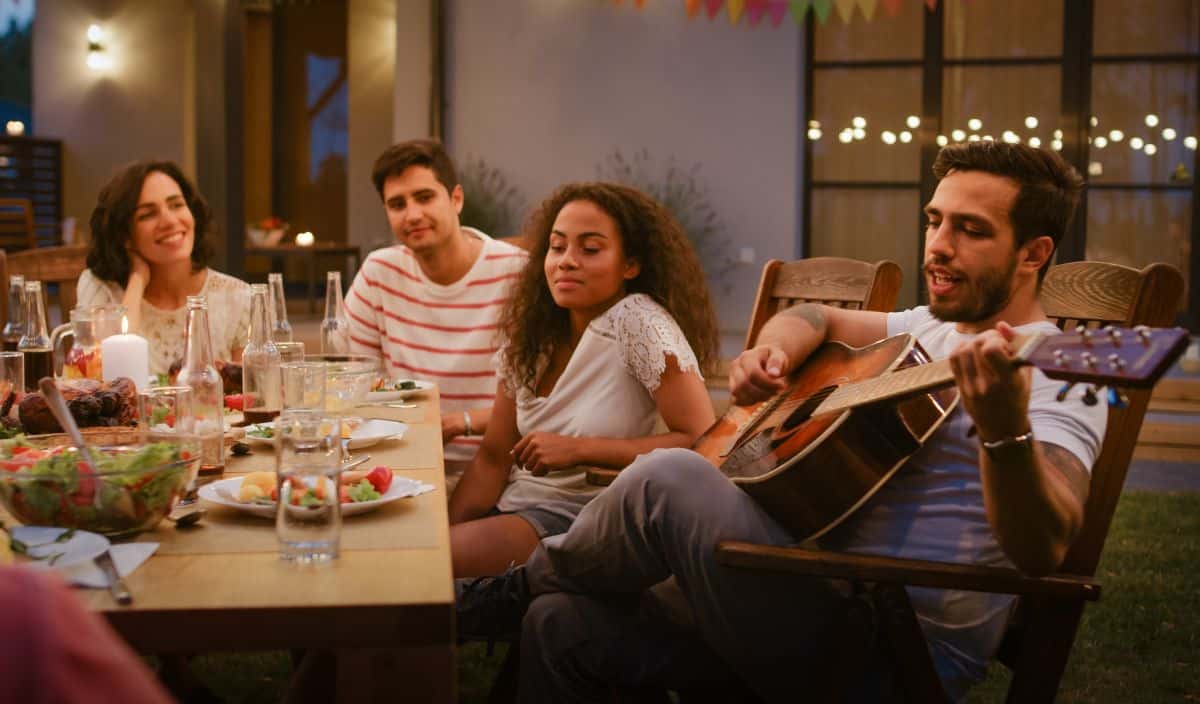 You don't need to be a professional musician or songwriter to make it special! Simply think of memories, qualities and emotions that remind you of her and write them down. You can then turn these into lyrics and set them to a tune of her favorite song.
Ways to spend quality time together on Mother's Day
13. Book a family photoshoot at home
Time to update the photos on your family wall! Since the family will be together on Mother's Day, you can use the opportunity to book a professional photoshoot. You can surprise Mom on the special day itself or involve her in the planning process.
14. Host a game night or karaoke night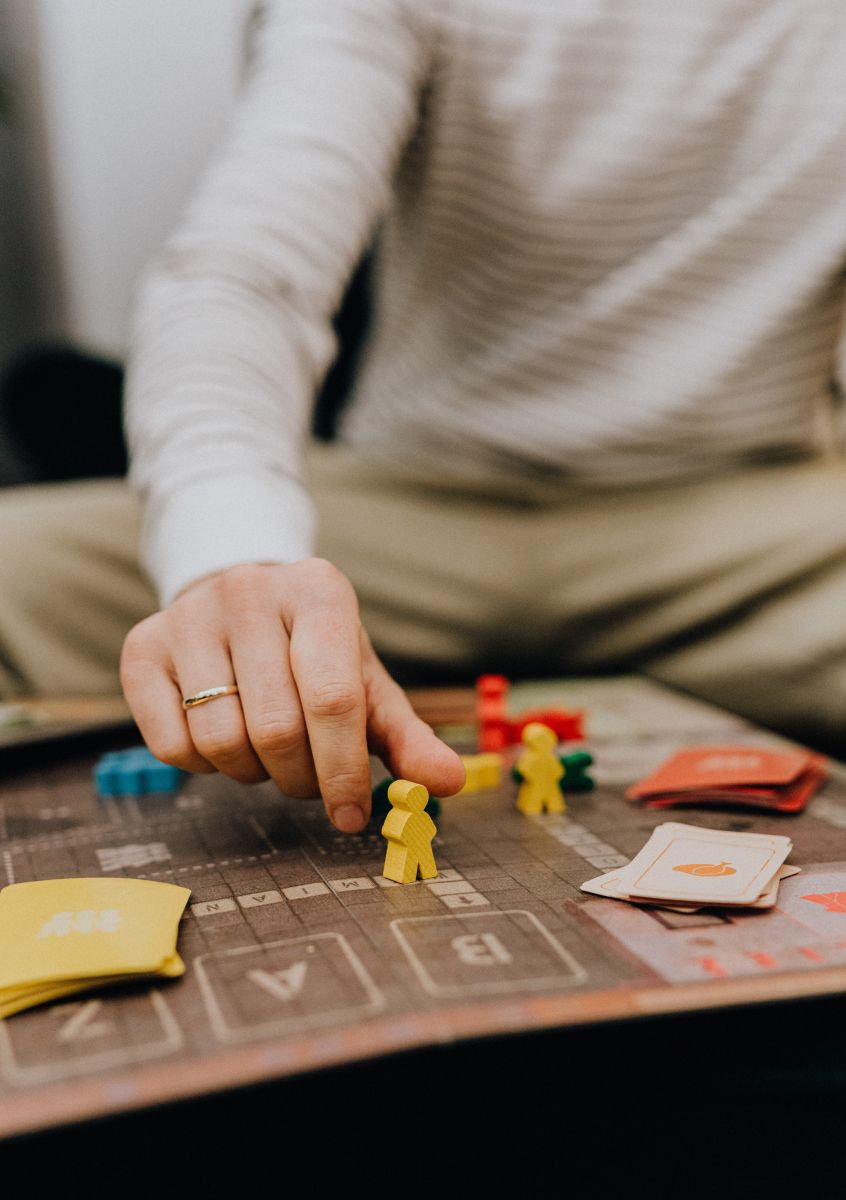 Photo by Karolina Grabowska on Pexels
Bring out the Monopoly and Scrabble boards, or introduce Mom to some new games too. Game night will surely be memorable and might even become a new (or revived) family tradition. If karaoke is more of Mom's speed, you can look up videos online, stream them on the TV, and even rent microphones for the full experience! 
15. Host a movie marathon of her favorite films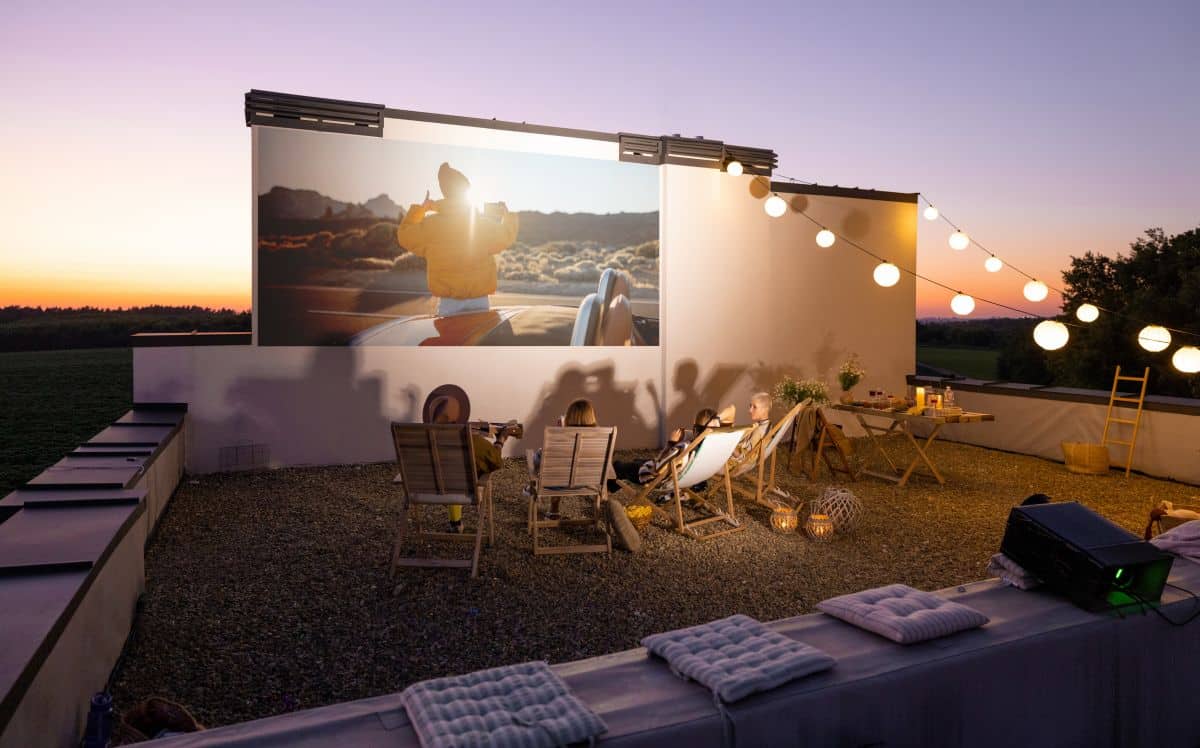 Indulge Mom by putting together a marathon of her most-loved flicks. You might even find that you're growing to love these movies or genres, too. Feeling extra cheesy? You can curate a list of films about moms, like Lady Bird, Mamma Mia, Everything Everywhere All At Once, Stepmom, and The Blind Side—the sky's the limit!  
16. Take her on a picnic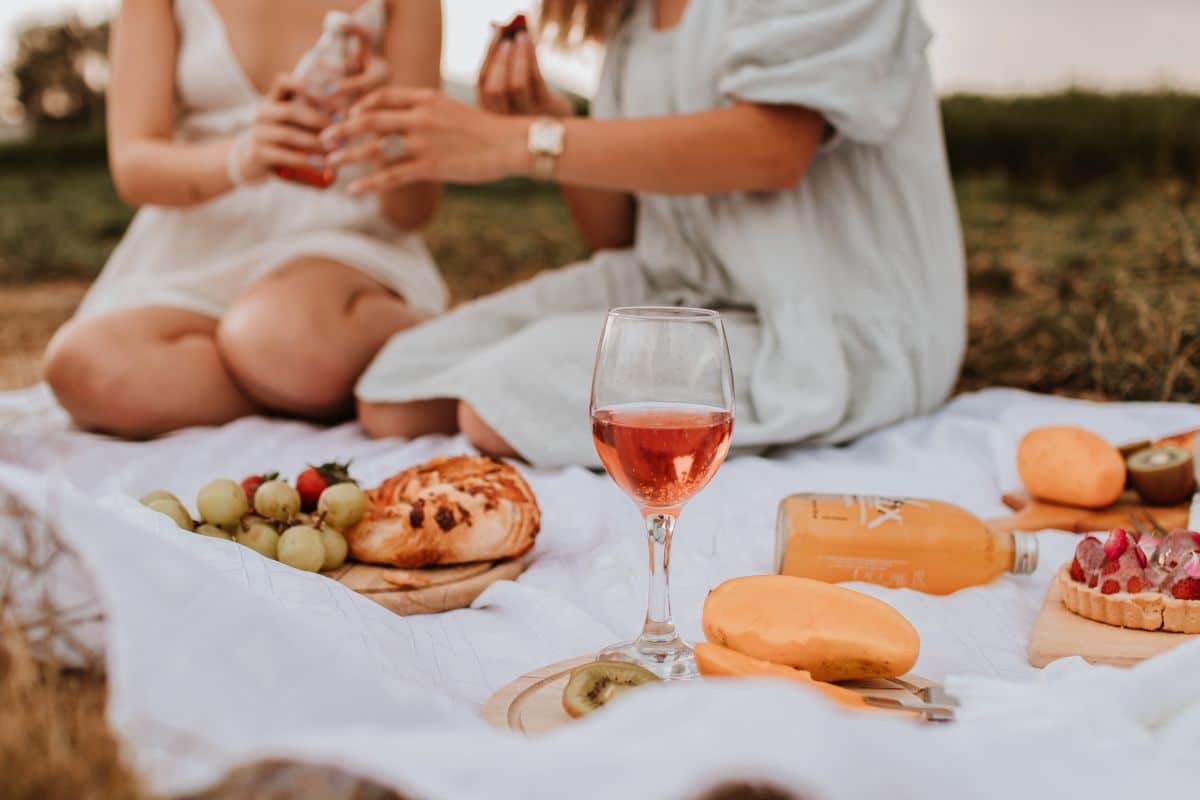 Photo by Alessandro Avilés Renaldi on Pexels
If traveling is out of budget, you can still give her a change of scenery by taking her on a picnic at a nearby park or beach. Make sure you pack all her favorite snacks in the basket. If you need help setting up the perfect picnic, Taskers are available to lend a hand.
17. Join Mom in her favorite activity 
Our moms did their best to go to all our sports matches, take us to and from dance lessons, and take an interest in our hobbies! Now, it's time to do the same for them and see why they love antiquing trips, museum tours, or those Saturdays at the farmer's market. 
18. Work on a crafting project together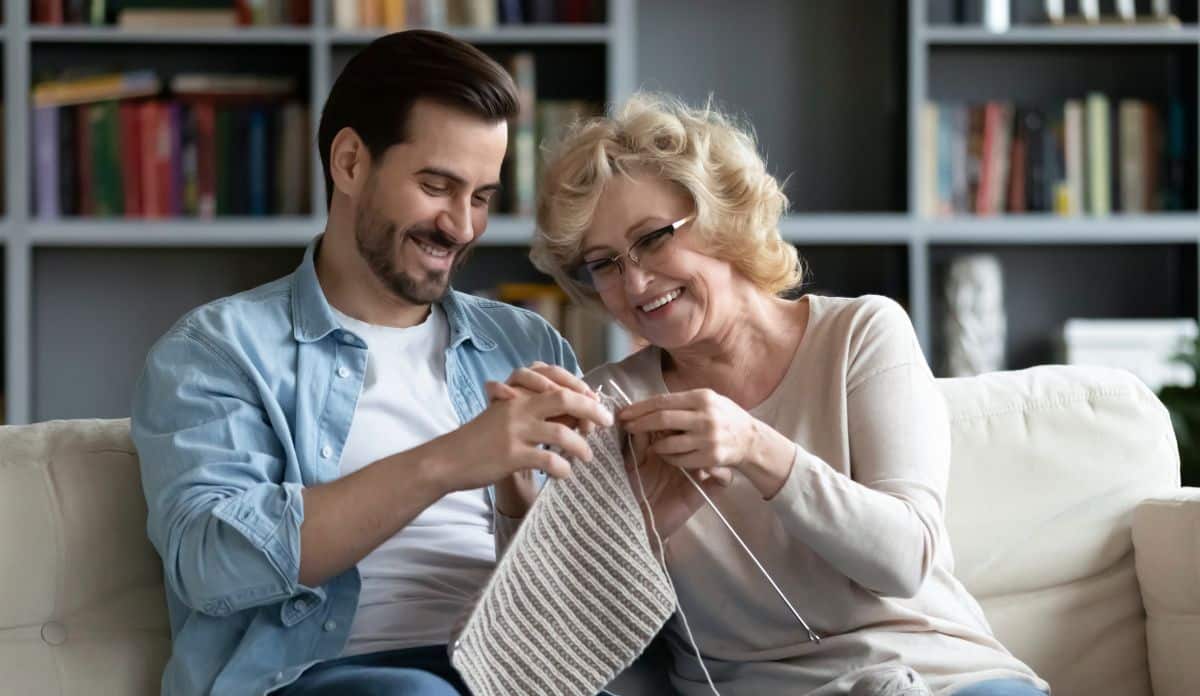 Quality time doesn't have to be expensive or extravagant. You can work on a crafting project together, like knitting or repainting a chair. Or, spend time with Mom in the kitchen and finally learn her secret recipe. 
Gift ideas to express words of affirmation
19. Create a short Mother's Day video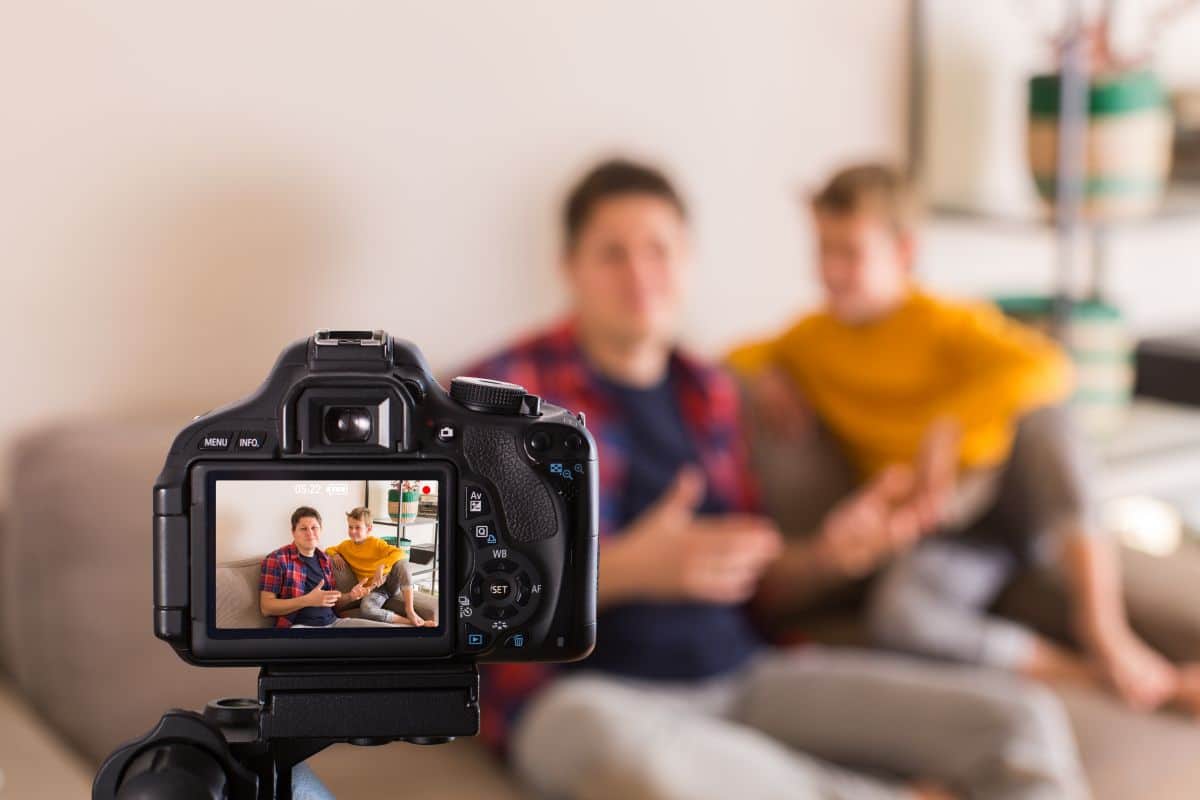 Get the whole family to tell your mom how much she means to all of you. Take videos of people sharing what they love best about Mom, then stitch them together on your computer to make a heartfelt video you can play on Mother's Day. If you want to make it a little fancier, hire an affordable videographer or editor to help you make the video.  
20. Write a poem or song
No greeting card quote can beat a heartfelt, personalized poem or song! Plus, you can print out your composition onto beautiful paper and frame it, so mom can display it at home. If you don't have a knack for poetry or songwriting, no worries! You can hire a creative writer to help you out. 
21. Frame personalized calligraphy highlighting Mom
'
s best traits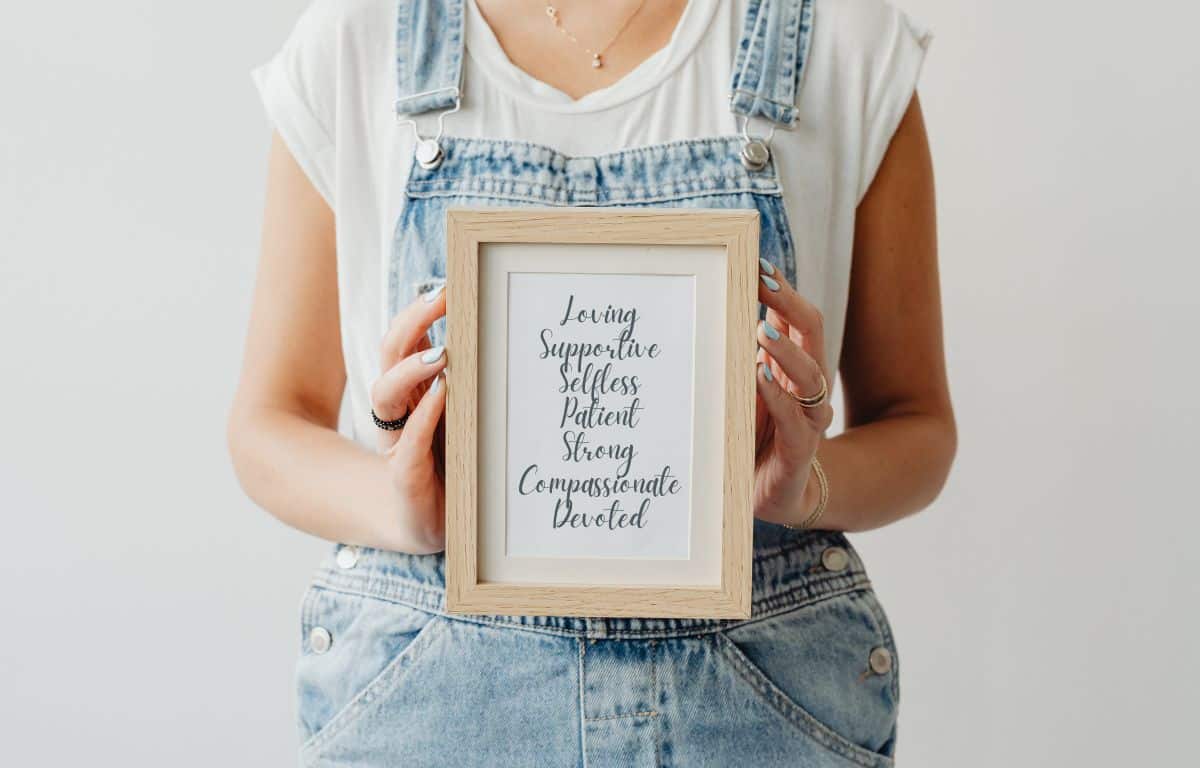 Remind her that there's no one quite like her and that you love her just the way she is. First, ask the whole family for words that describe her. Then, with the help of an illustrator or graphic designer, create a poster with all these beautiful words. Frame it, and it's ready to go right on the wall! This gift will surely bring a smile to your mom's face long after Mother's Day.
Gift ideas for moms who appreciate physical touch
22. Create a DIY spa at home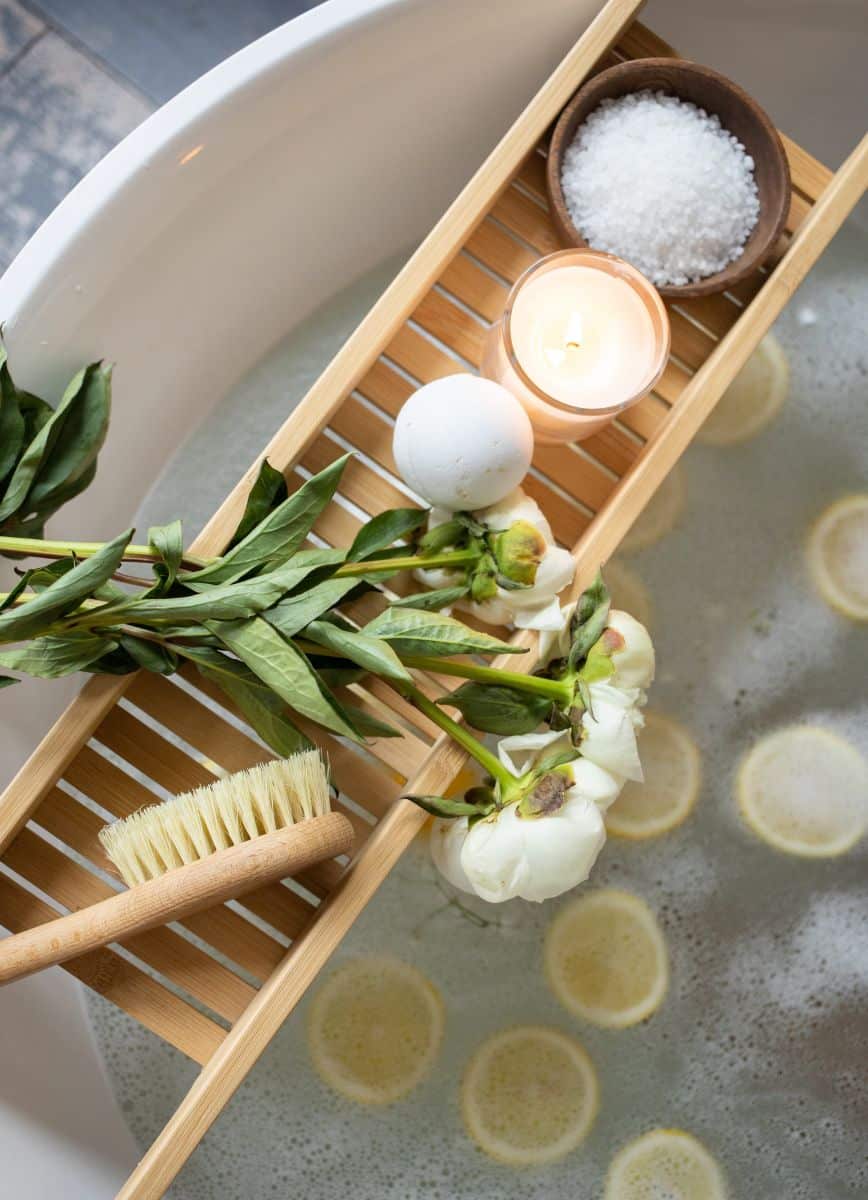 Photo by Monstera on Pexels
Surprise Mom with a gift basket of bath salts, scrubs, lotion, and her favorite skincare brands. Don't forget to light up some scented candles for a more luxurious feel! You can give her a foot rub or arrange for a relaxing mani-pedi in the comfort of her own home. 
23. Spend the day together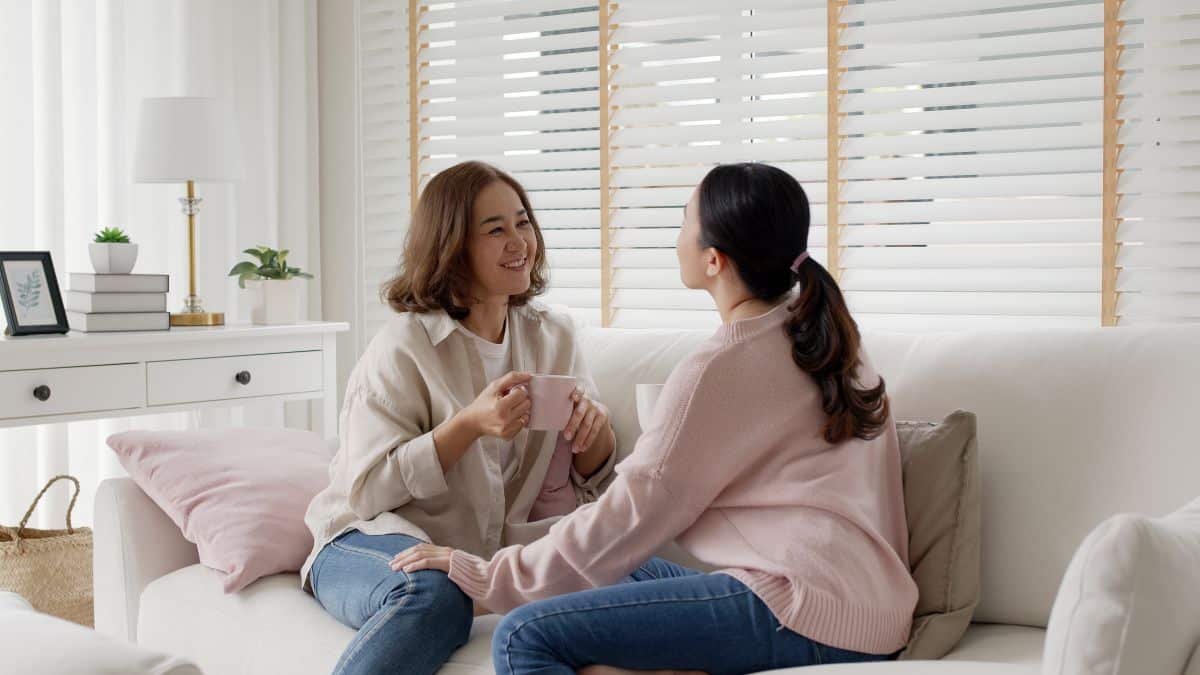 Sometimes, it's the small things that make the biggest impact. You can simply take a moment to connect with your mom through simple yet meaningful gestures, like holding her hand during a conversation, giving her a warm hug, or linking arms while strolling in the park. 
Make Mother's Day extra special with a little help from a Tasker. 
We hope these Mother's Day ideas have sparked your creativity and inspired you to plan a celebration perfectly suited to your mom's personality. 
Remember, the most precious gift you can give on Mother's Day is the thought and effort you put into making her feel appreciated! 
Before you go, we'd love to know: what's your mom's love language?