Those who are aiming to earn extra income might find certain side hustles worthwhile. For introverts, you also have to consider whether these opportunities will require social interaction, put you in a fast-paced work environment, or entail a stress-inducing schedule. Fortunately, there are various gigs you can try out at your own pace.
Keep reading to learn about the best side hustles for introverts:
Online jobs
These are jobs for introverts you can do 100% remotely, and are some of the most in-demand, which means you can expect to earn a more or less steady source of extra income from them.
1. Writing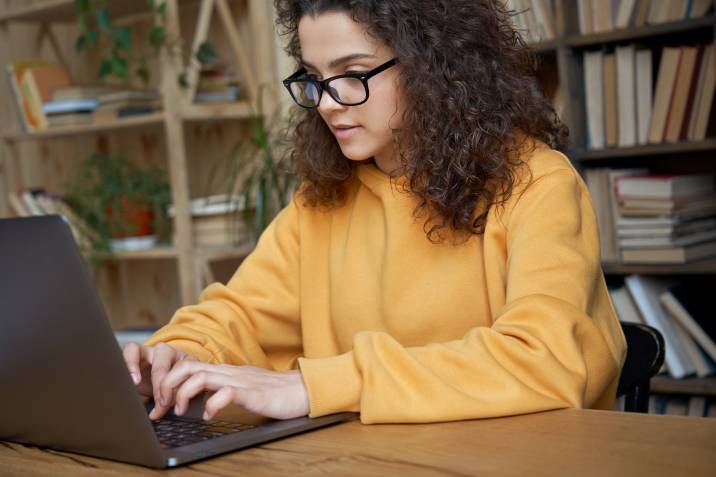 Perhaps you're a natural when it comes to writing. Make the most out of your skills by taking up freelance writing jobs such as content writer, ghostwriter, or technical writer, depending on your client's needs. There's always a vast demand for all kinds of content—like whitepapers, fiction, and product listings.
2. Proofreading and editing
Another editorial gig that can be a low-stress job for introverts is proofreading or editing. This job entails little interaction with others, and mostly involves fact-checking and improving written content—letting you work independently.
3. Virtual assistant
VAs make around £27 per hour. If you are systematic and detail-oriented, this could be a great fit for you. With lots of industries shifting toward remote work, there is an increasing need for online support professionals. This role wears many hats—from administrative and clerical to bookkeeping and social media management.
4. Online course teaching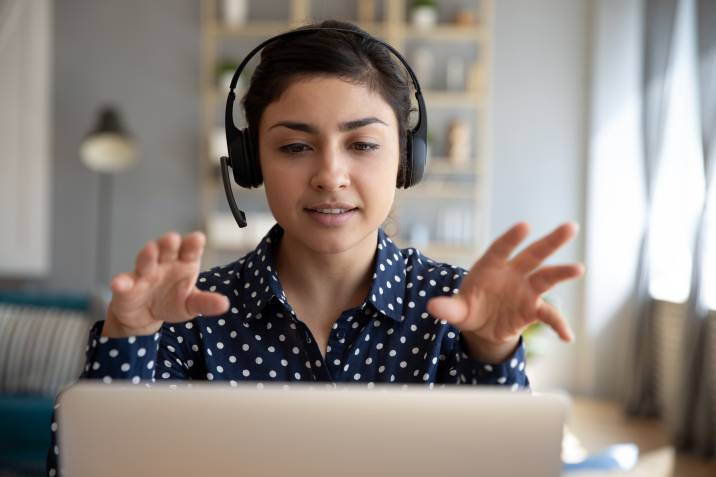 What's great about becoming an online course instructor is that you can put much of the work into your module—which you can then sell multiple times. If you have a topic of expertise or interest you're passionate about, creating a course on it is a cool way to make some extra money. Also, if you're not too keen about showing your face on video, you can always get creative with your slides.
5. Transcription
This side gig will put your A+ typing skills to good use. You can get paid fairly well for transcribing audio files into text documents, and various industries that require transcriptions, including events, medical providers, law firms, video production firms, and podcasters.
6. Captioning
Much like transcribers, captioners spend much of their time with their headphones plugged in, listening to audio and converting it into text. Captioning turns audio into time-coded text, often used for time-coded video. Although this takes more experience to master, it also typically pays higher.
7. Graphic design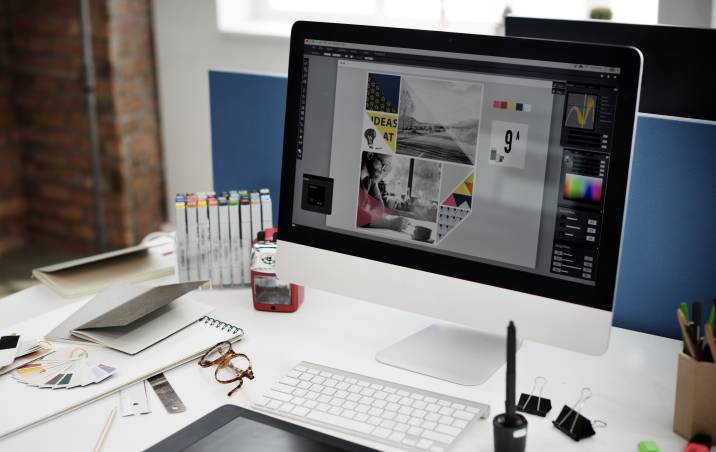 This is one side job for creative introverts—and not necessarily someone with a background in art or design. Even if you don't have industry experience as a designer, you can dabble in programs like Canva or Adobe Photoshop and offer your services to websites, blogs, or social media pages.
8. Illustration
Meanwhile, if you have spent some time working as a professional artist or drawing in your spare time, you can explore part-time illustration jobs. While it does take some collaboration to nail the creative direction of the project you're working on, it's still a slower-paced gig—it might even be a good choice as a low-stress job for introverts with anxiety.
9. Remote bookkeeping
You don't need an accounting background or even to be a whiz with numbers to become a remote bookkeeper. If you have good organisation skills, this side hustle could be for you. Need additional training? There are some great basic bookkeeping courses you can take online—some even for free.
10. Video editing
As video formats increase in popularity, video editing jobs can become great venues for introverts to express themselves creatively. Some video editing job examples include explainer videos, promotional videos, conference videos, and recorded videos.
11. Social media management
This is a side gig that requires you to be social, but only on paper. Make extra money managing brands' social pages—it largely has to do with creating engaging copy, scheduling posts, and monitoring performance.
12. Developer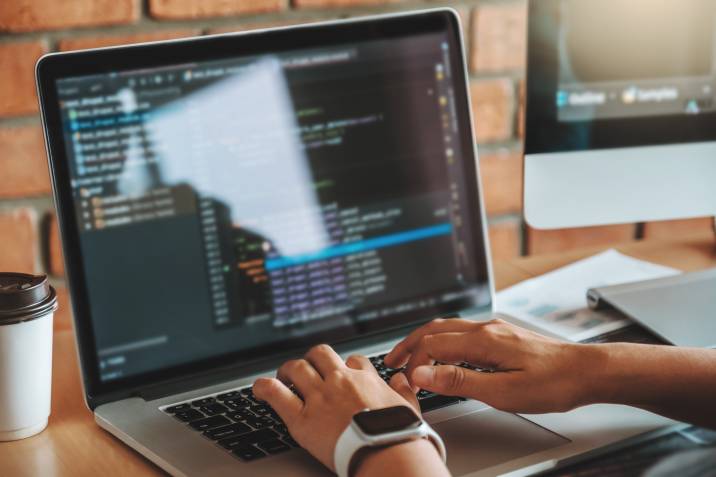 Tech jobs require you to be in front of your computer screen for hours on end, whether as a website, software, or game developer, information systems manager, or engineer. Though this field comes with tight deadlines, they are jobs that don't require much social interaction.
Freelancing
You might be an introvert looking for a way to come out of your shell and, at the same time, do something a little more active. If that sounds like a good fit, these are some tasks you can take on that require minimal social interaction, but are still generally flexible.
13. Food delivery
Food delivery is more popular than ever—especially if you drive or ride a motorcycle or bike, now is a good time to ride this wave.
14. Grocery delivery
Delivering groceries to people's doorsteps is another great idea to earn additional income if you have a vehicle to use.
15. House cleaning
Help someone out by offering your services to tidy up their place. You can start this job with minimal cost and don't have to worry about making conversation with homeowners.
16. House sitting
House sitting is another introvert-friendly gig you can explore. While it may come with extra tasks like taking care of pets or maintaining house plants or gardens, you don't have to interact with homeowners for the duration of the job.
17. Dog walking
Wondering how to make money with no human interaction? Think pets. Pet sitting is one way; another easier, quicker job you can try is dog walking.
18. On-site inspector
An interesting side hustle is being a local "looker" for companies that need help with inspecting (like insurance companies, for example). These companies sometimes enlist the assistance of lookers to check things like damaged vehicles or properties.
Quick gigs
Various part-time jobs for introverts (even those with anxiety) are available to choose from. However, there are also a few quick ways to earn money that introverts can explore, with no strings attached.
19. Online surveys
While not exactly a high-paying side hustle for introverts, taking online surveys is easily doable in your spare time. Check out sites like Survey Junkie to get paid for completing surveys.
20. Games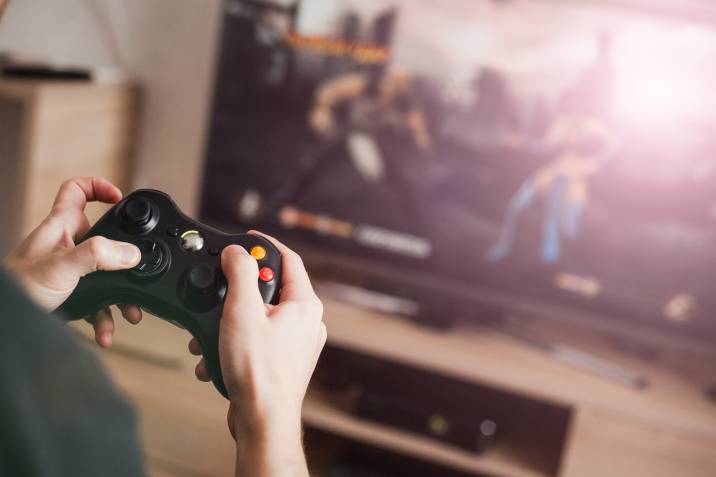 It is possible to make money from playing games—and there are so many ways to do it without having to be an eSports superstar. You can compete in tournaments, become a game quality assurance tester, or simply earn rewards from playing that you can convert into cash. Check out apps like Cashyy to get started.
21. Credit card rewards
This is not as much as a hack—but one you won't want to skip nonetheless. Credit card rewards are easy to earn from things you normally spend on. Check out the provider you already have or are interested in to learn about qualifying bonuses and other perks.
22. Read emails
Getting paid to read other peoples' emails sounds like an ideal side hustle for introverts. With sites like InboxDollars, you have a quick and stress-free way to earn extra cash.
23. Greeting card writer
If you're not into creating long articles, try out writing for greeting cards. It's as simple as coming up with a few short, catchy sentences. Explore websites like Oatmeal Studios.
24. Product testing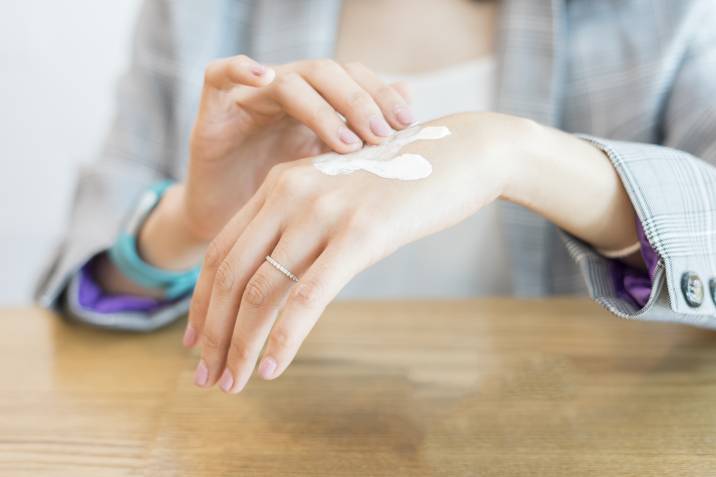 Sites like Opinion Inn send you products yet to be released and pay you for your honest reviews. It's something you can easily do at home.
25. Watching shows
Earning money from watching TV shows sounds like an introvert's dream—and with sites like Survey Junkie, InboxDollars, and even Netflix, you can make it happen.
Reselling
Reselling relies on your ingenuity in turning something you found into something of your own that you can sell. While it takes relatively more work, it can be a fulfilling pursuit—and, with consistency, can be one of the best jobs for a non-people person.
26. Retail or online arbitrage
Retail arbitrage is the general term for buying and selling—you buy items at lower costs and resell them with a markup, typically on e-commerce platforms like Amazon. Invest in branding and marketing your products to stand out from your competition.
27. Furniture flipping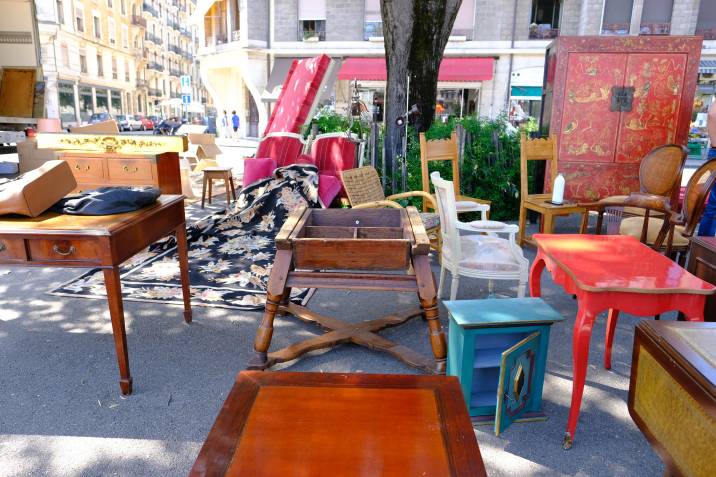 If you have an eye for revamping, you can explore furniture flipping. You take old pieces of furniture from thrift shops, flea markets, or online, and recondition them to be good as new. It's great for introverts who love to DIY.
28. Thrift reselling
Thrift reselling is the business of curating vintage clothing from thrift stores and reselling them at a higher price. It might sound like a humble venture, but you'd be surprised at how much your good finds can go for on e-commerce or even social platforms.
29. Flea market flipping
If you frequent flea markets, you'll know there's a wide array of knickknacks you can resell,  from bigger pieces of furniture to jewellery.
30. Private labelling
Private labelling involves getting products from third-party manufacturers or suppliers and reselling them under your name or brand. It's a good idea when you're ready to cross-sell—for example, if you have a successful dog grooming business, you may want to outsource pet shampoo that you can sell as your own line.
Getting monetised
These are primarily ways to earn money with your content—with enough of a following, monetising your content can be a high-paying side hustle for introverts.
31. Blogging
Considering starting a blog? To make yours stand out and increase the chances of earning a profit, produce high-quality content, find a unique niche, and apply SEO best practices. Eventually, you'll be able to sell digital ad space to advertise or earn from affiliate marketing.
32. Affiliate marketing
On that note, affiliate marketing helps you earn commissions from your referrals of a company's products or services. While you can maximise this as a source of passive income if you have a huge following, it is purely based on clicks and doesn't require any social interaction.
33. Podcasting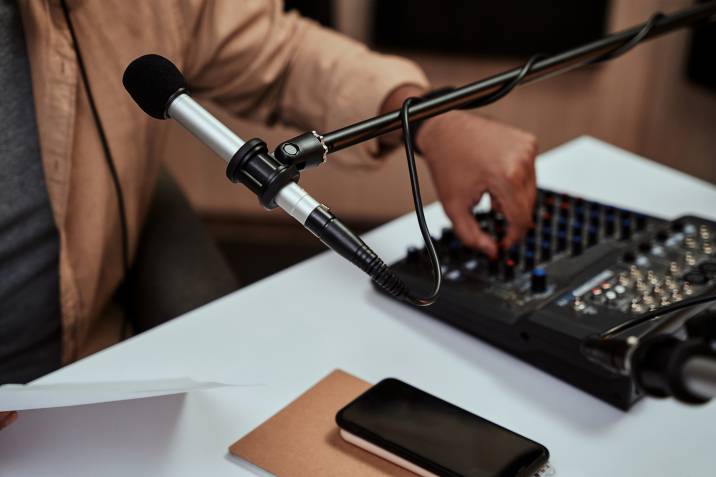 If you're an introvert who also enjoys speaking, consider starting a podcast. You can earn through ads, sponsorship, or even paid subscription if your content is great and have a sizeable network of listeners.
34. "Faceless" YouTube videos
With the popularity of vlogs, you might be wondering how you can adopt this model for significant earnings as an introvert. The answer is "faceless" vlogs—if your content is something people inevitably enjoy streaming, you don't have to be on camera to produce it. Learn more about YouTube monetisation here.
35. Book reviews
Love reading? Look out for sites that will pay you for book reviews, such as Booklist Online.
36. Audio engineering
Audio engineering—such as producing and mixing—is something you can explore as long as you have the right tools. To start, you need a quiet space and software like Audacity. You can then go on to sell your clips on stock platforms or upload them on streaming apps.
Starting a business
If you're looking for high-paying side hustles for introverts, why not consider starting your own business? While it may sound intimidating, there are businesses with low start-up costs that don't take a lot of effort to run.
37. Vending machines
This post shares the success story of Matt Miller, who came upon a vending machine on eBay for $36, filled it with candy, and found a good place to turn it into a source of passive income. You may want to explore something similarly low in cost to start earning passive income of your own.
38. Selling printables
Make the most out of your crafty side by designing, printing, and selling merchandise. This can include prints, postcards, calendars, and stickers—you can even expand into designing your own baseball caps, shirts, mugs, and more. Establishing a shop on Etsy is a great place to start.
39. Self-publishing
If you've always wanted to publish your work, you can always go the self-publishing route. You don't have to start with a finished book—you can first sell printed shorter-form work such as comics or zines.
40. Food business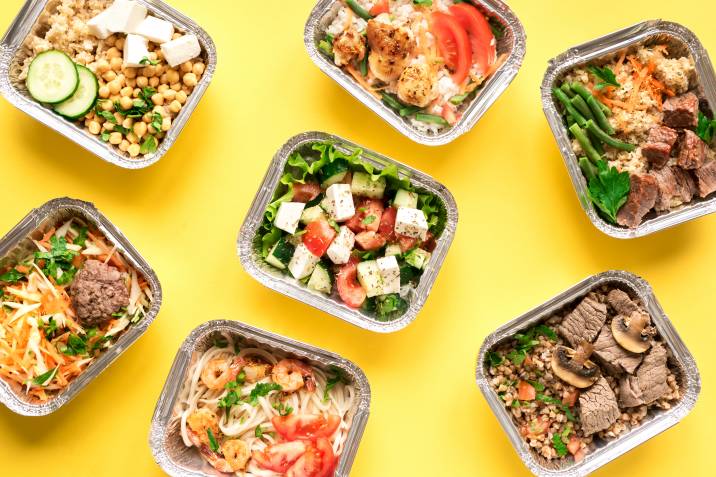 Are you a foodie who's always dreamed of opening a restaurant but feels like it's not within your reach yet? You can start small by opening your own food delivery service—the best part is that it doesn't have to be a fast-paced side hustle.
Select your menu items, decide which days you want to be open, advertise on your social pages, and arrange for your food items to be delivered to your customers (or deliver them yourself).
Introvert-friendly side jobs
Even if you're an introvert and don't wish to carry out jobs that require you to be social, there are still plenty of things you can do to support your income. The best thing about it these jobs is that you can build on skills that you already have and work at your own pace. Find leads on Airtasker and get started on your next side hustle today.