When you need or want to make extra cash, one of the best ways to do it is to find side hustles online. The beauty of digital side gigs is that you get to practice and hone the skills you already have and get the chance to widen your network, all while earning extra cash on the side! 
Get ideas from this list of online side hustles.
1. Social media manager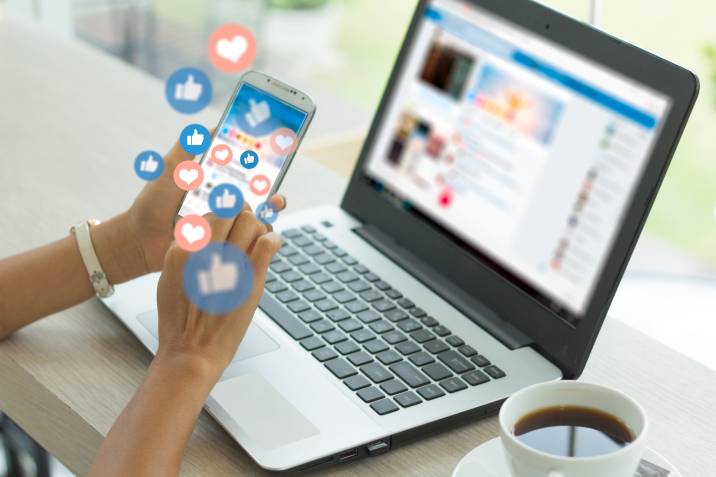 Many small businesses use social media platforms to promote their products or services. For this social media manager side hustle, your job is to create and manage campaigns for your client on these platforms and increase followers, push your client's products and services, and sometimes generate content. You may also have to handle queries from platform users who follow your client. One good thing about this online side gig is that it's one of the few side hustles you can do from your phone!
2. English teaching
You can teach English to students, regardless of whether they're in another country or are international students living near you and need more instruction or practice in the language. Remember that it's not enough to be fluent in speaking or writing English; you'll need a degree in language teaching or at least having completed TESL (Teaching English as a Second Language) certification to succeed in this online gig.
3. Copywriting
Many businesses have a website and need copywriters to help them develop online ad campaigns, write all the words, and create content. For clients that don't have websites, you can also help them by writing copy for flyers, brochures, print, billboards or even scripts for TV or radio ads.
4. Online tutoring
You can offer online tutoring services if you're a teacher or particularly good at teaching school subjects. Popular tutoring can include thesis writing, introductory lessons, testing for SATs, and maths and science subjects.
5. Create your own blog
Blogging as a side hustle is a good way to earn passive income. You can write your own blog content and make money off it in your spare time through advertisements and affiliate marketing.
The biggest challenge in making your blog profitable is attracting a large audience so other businesses would want to advertise on it. Make sure your blog content isn't only something you're passionate about but also helpful to people so they'll want to share it and expand your audience!
6. Make useful online courses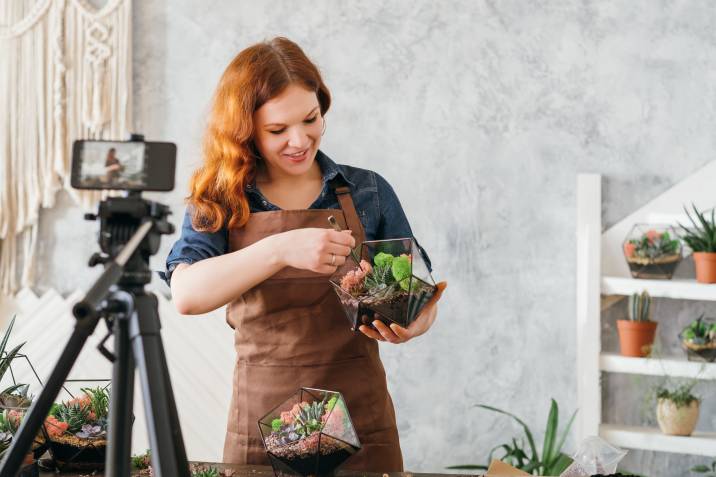 You can make e-books or tutorials on a wide range of topics like home improvement, car maintenance, gardening or whatever you can think of that people will need to know and find interesting. You can post them on Youtube to make money from ads. Or, sell the courses on Teachable – but make sure your videos are entertaining and valuable enough to attract a large audience.
7. Website creation
Even if businesses use social media to reach potential customers online, there's only so much information they can convey. This is why a website is still essential. So if you're a web designer or developer who wants to earn extra cash, why not cater to businesses that need to boost their online presence or have an online store? E-commerce side hustles like this can also expand your portfolio to get more clients!
8. Design logos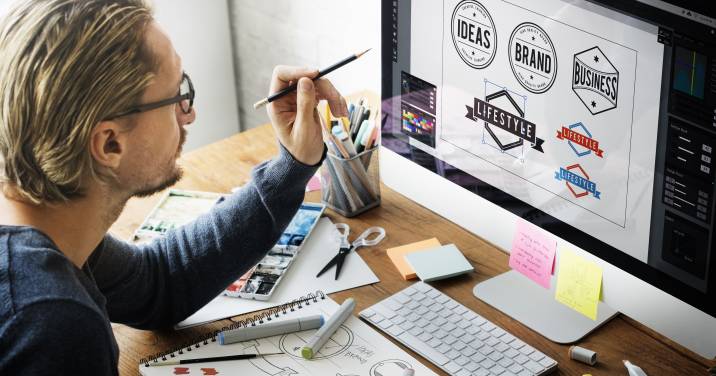 Suppose you're a creative logo designer or passionate about making logos. In that case, this can be a lucrative online side gig. These days you can get hired to create logos for businesses, ads, books, and websites.
9. Play video games
Yes, you can monetise your favourite hobby! You can become a livestreamer and play popular games to attract the largest audiences.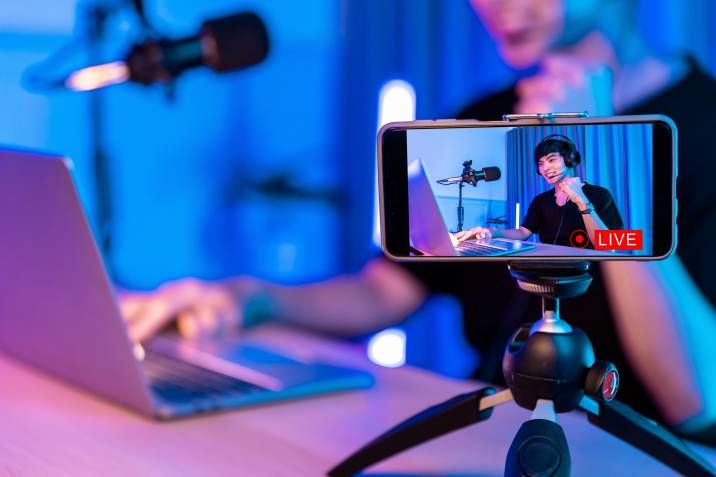 Once you build a big enough audience, you can earn money by offering paid subscriptions to exclusive content. Moreover, you can make money from ads and affiliate marketing and get sponsored by big video game developers to feature their games on your Youtube or Discord channel. You can even set up a donations page via platforms like Patreon.
Again, you'll have to attract a large audience and get creative with your content.
10. Become a transcriber
You can get audio transcription jobs from online transcription services. There aren't any formal qualifications for this side gig, but you need to be detail-oriented, have a good ear, and type reasonably fast without errors.
Deadlines for transcription can be tight, ranging from a couple of hours to overnight, so be sure you have the time! Audio transcription service providers may ask you to take an English fluency test to ensure you can transcribe their materials.
11. Self-publish an online comic
If you like to draw and can tell an entertaining story in just a few illustrated panels, why not publish your own comic? You can make your comics at your own pace and promote it on social media to get an audience. Once you've made enough comics, compile your work and publish it as a hard copy you can sell on Gumroad or Sellfy and have them delivered to readers!
You can also hire someone to help with drawing or assist in writing your comics!
12. Self-publish an e-book
Comics aren't the only reading material you can self-publish. You can also write your own e-books and publish them with services like Lulu or Amazon's Kindle Direct Publishing. Remember to find someone to look at your manuscripts with fresh eyes before you turn them in! The only catch is that you must write a compelling book and market it yourself.
13. Buy and sell collectables
You can use the internet to buy and sell sought-after and unusual goods like collectables. Sports trading cards, collectable card game cards, rare comic books, and action figures are a few of the surprisingly valuable items you can trade in. Be sure to do your research and invest in saleable items that are easy to sell on sites like eBay, then arrange for their delivery.
14. Become a personal trainer
You can do one-on-one or group training sessions via Zoom or Google Meet as an online personal trainer. Help clients hit their fitness goals by helping them stick to their exercise regimen via email and phone.
If you have a good background in nutrition, you can offer additional to your client or turn it into a mini e-book. (You can hire a graphic designer to help you with the latter if you're not quite sure how to do it yourself.)
15. Have yoga classes online
Thanks to video apps, you can teach yoga classes too! As with a personal trainer, you can take on one client at a time or schedule a group when conducting a yoga class. Be ready with a high-resolution webcam, headset and high-speed internet for hassle-free sessions!
16. Write or edit resumes
Some professionals will gladly pay someone who can update their resumes or make them stand out among other candidates. This is a competitive niche where you can earn as much as $100 or more!
17. Create a mobile app
If you create simple games or apps for smartphones as a hobby, this can be an easy and profitable online side gig! You can make significant passive income with a useful app downloadable on Google Play or the Apple store.
18. Offer a Google ads service
Many businesses don't know how to advertise on Google or make ads that work well. They also don't have the time to manage their ads. That said, Google ad side hustles are worth exploring. You can learn the basics from this Google ads guide.
19. Sell photos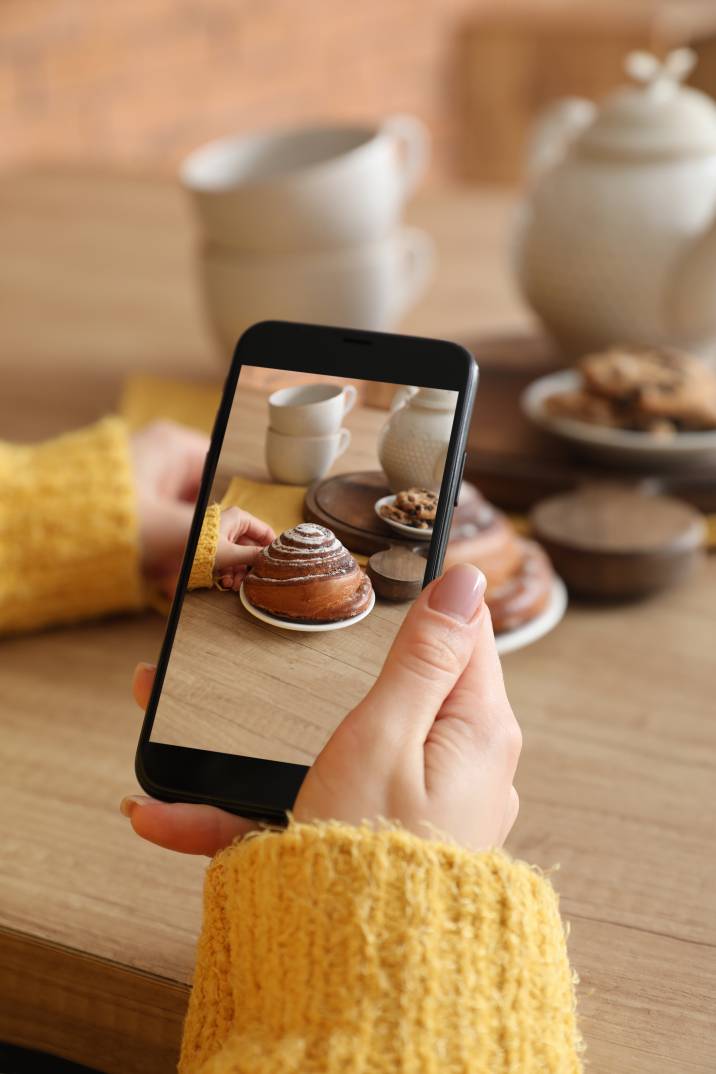 Are you a prolific shutterbug who makes an effort to take splendid photos? Why not monetise this hobby and sell your photos at online stores like Etsy? You can also put up your own website to sell your photos there or even accept photography jobs from clients.
20. Become a virtual assistant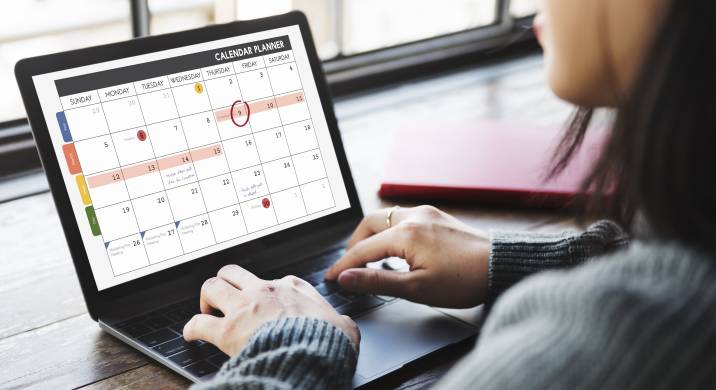 Some companies hire freelancers to work as virtual assistants or remote customer service staff. This can be a part-time online gig where you answer customer queries or provide simple tech support. In some cases, you can do the work with your phone; other gigs like these require that you use a webcam or communicate via an online chat box.
21. Write code
You can find freelance jobs on online job boards if you write code for games, websites, apps or any other type of software. You'll find that your skills will be in demand with many startups and established businesses that want to boost their digital assets.
Earn extra income from online side hustles on Airtasker.
Make extra money in your spare time with what you already know and practise with Airtasker. Simply browse through our Jobs page to find suitable side hustles you can do from home. All you need are your skills, a computer, and your time. Sign up now to start finding local clients in need of your skills.
FAQs on online side hustles
What do I need for my online side hustles?
First, you'll need a good computer or laptop with at least an Intel i5 or equivalent AMD or Apple processor. If you plan to edit videos, get an i7 to be safe. A good processor and a fast internet connection are essential to ensure you or your clients experience any hassles like lags while on a chat or video call. Make sure to have a high-resolution webcam and a comfortable, quiet spot where you can work.
How do I make money blogging as a side hustle?
You can write blog posts for companies or publications on a freelance basis. Making money from your own blog may take more time, as you'll need to build your audience before earning from ads. You can also learn how to do affiliate marketing.