At last, you're officially retired and free to spend all your time with loved ones and explore your hobbies. But perhaps you find yourself wanting to supplement your pension or experience different jobs.
Here's the good news: retirement doesn't have to stop you from getting part-time jobs and practising your skills. If you're retired and looking for work, you can find all sorts of wonderful opportunities on Airtasker.
How can I make money from home after retirement?
Many industries have shifted to online work, and you can now do countless side hustles from home, such as freelance writing, proofreading, translating, and virtual tutoring. And if you need a break from technology, you'll be glad to know many other careers for over 60s don't require a computer.
Keep scrolling to discover the best jobs for retired people – both from and away from home!
Rediscover your artistic talent.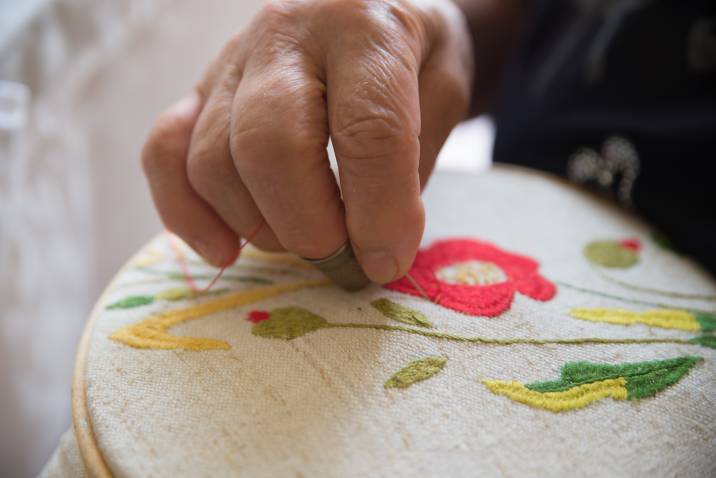 1. Accept clothing alterations.
Fashion trends may change, but one thing will stay constant: People are more confident when their clothes fit nicely. If you've got a sewing machine on hand – or even just a needle and thread – you could offer clothes alterations & repairs and dressmaking services. Many people are also falling in love with embroidered items these days!
Aside from earning extra money from it, crafting activities such as sewing can help refine motor skills and even act as a form of therapy.
2. Paint walls and furniture.
Here's another crafting activity you might be interested in. Help people give their home or office a makeover by offering painting services. Small painting projects could take up an hour or so of your time, while a full house paint job can take a week or more.
3. Fulfil your mural painting dreams.
If becoming an artist is something you've always dreamed of, it's not too late! As a mural artist, you'll need lots of creativity – and an eye for design – compared to regular paint jobs. You may be asked to create graffiti writing on a bedroom wall or paint a mural on a cafe's exterior.
Share your knowledge and skills. 
4. Become a tutor or instructor.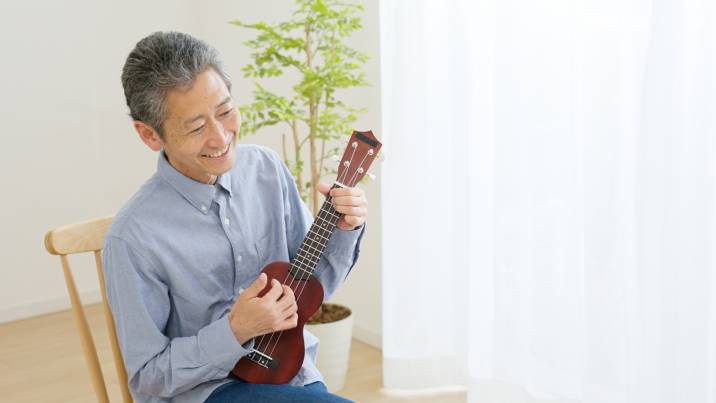 Here's one of the best jobs for retired teachers! However, teaching doesn't have to be limited to basic school subjects. Many young adults and children are eager to learn new skills outside the classroom, such as piano, dance, public speaking, and other languages like Mandarin.
5. Dive into freelance writing and content creation.
The years have taught you a lot. Now, you can put your experiences into words by creating a blog and writing for different publications. You could also cover important events around town and write about them.
There are no limits to content creation, and you'll have more time to think about what you really want to write now that you're in retirement. The possibilities are endless!
6. Proofread like a pro.
One of the side hustles you can do from home is proofreading. Help people avoid embarrassing mistakes on their resumes, cover letters, and school papers.
Repair or improve people's homes.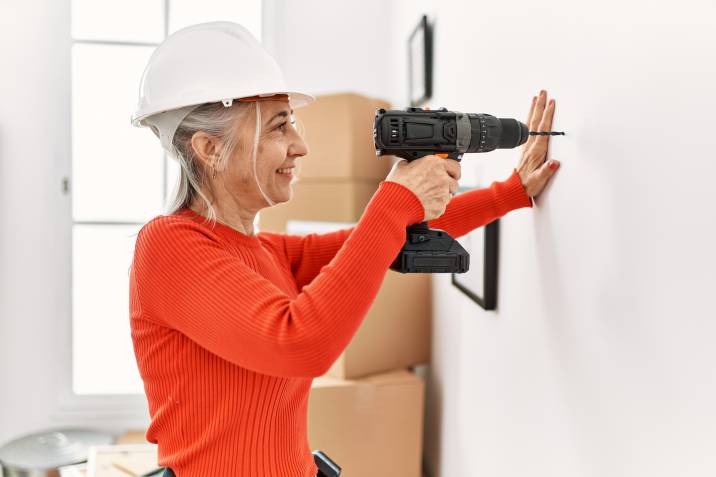 7. Repair appliances.
Do you have a knack for making faulty things work? Many people still opt to have their devices repaired by an expert instead of doing it themselves.
Find appliance technician jobs
8. Have fun painting fences.
If you're looking for a hustle that won't take more than a day, look for fence painting jobs on Airtasker! Aside from painting, the job may require you to prepare and wash the fence before paint application and apply primer to ensure better paint adhesion.
Help people get things done. 
9. Make people's day by delivering gifts.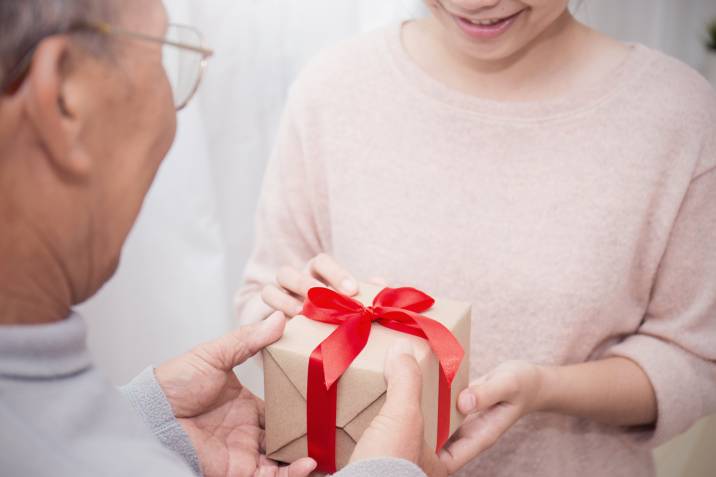 Do your kids and grandkids think you give the best gifts – complete with intricate gift wrapping? Share your gifts with the world with a gift delivery service! Many people could use your help picking out gifts and delivering them to their loved ones for birthdays, anniversaries, and other special days.
10. Plan a party.
Think you'd make a great event planner from all those years of planning your kids' birthday parties or organising corporate events? Event planning can be a profitable skill, as people always need help preparing for a party. It's a good thing you kept all those catering, venue, and decorator contacts!
Cook from the heart.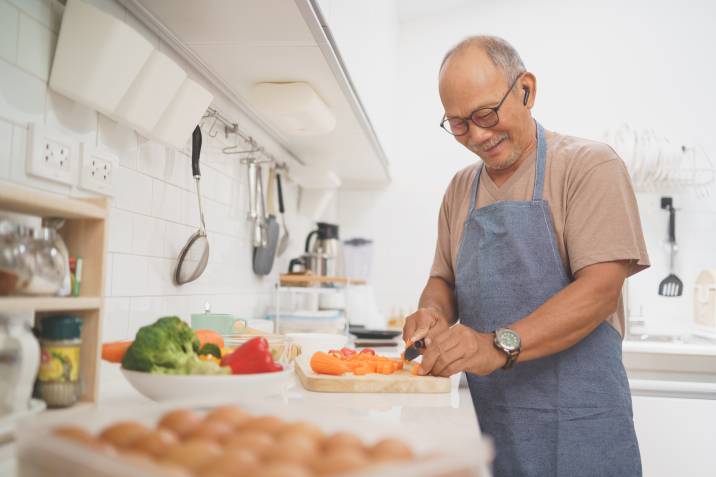 11. Share your cooking talent with the world.
Do you enjoy cooking delicious food and feeding your loved ones? And, do you have a signature dish that gets the best compliments? You can make extra cash cooking for other people.
Try offering meal prep services and pre-packed meals to people who don't have time to cook. You can also sell some baked goodies like cookies and pastries!
12. Offer catering services.
Hosting events can be stressful for some, and food is a crucial part of the day. For example, birthday parties need kid-friendly menus and company events usually serve finger food. Help ease hosts' burdens by customising event menus according to their preferences. If you're ready to cook for a bigger crowd, now's your chance to shine!
Spend more time in the garden.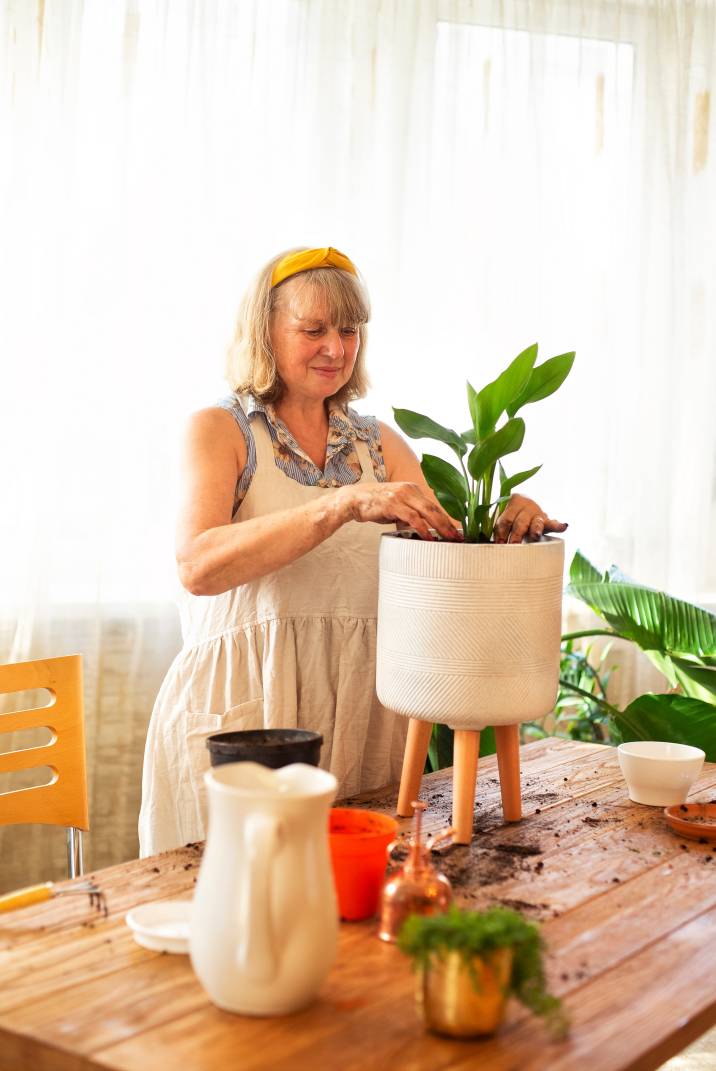 13. Do gardening jobs.
It's therapeutic, a form of exercise, and there's nothing like the joy you feel when a plant you cared for grows successfully. Help look after people's gardens a few times a week by doing senior-friendly tasks such as planting, watering, and repotting plants. It's even something you can do with your spouse!
(Gardening can be a strenuous activity with all the bending and kneeling on the dirt! Here are some helpful gardening tips for the elderly.)
14. Design a garden.
If you've spent more than a few years landscaping, why not try your hand at garden design and planning? As a garden designer, you'll collaborate with customers to come up with ideas and map everything out on paper before you get started.
Find gardening design and landscaping projects.
Connect with people. 
15. Be a translator.
Being fluent in many languages – whether it's Spanish, Italian, French, Mandarin, or Japanese – will certainly come in handy if you want to try becoming a translator.
16. Give people your expert advice.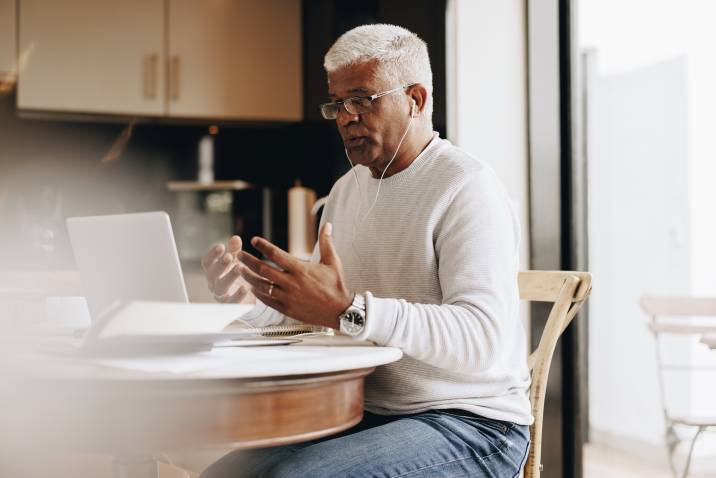 Your life lessons and years of experience are invaluable to the right people. Try your hand at being a personal life coach, a career coach, a business coach, or even a relationship coach. To become a certified life coach, look up requirements from the International Coaching Federation (ICF) and the National Board for Health & Wellness Coaching (NBHWC).
Find out more about life coaching
17. Help people start their day as a barista.
Coffee – at least for some people – is life. What do you think about being a barista? Prepare your customer's go-to drinks or come up with new blends that will have them coming back for more!
Earn money at home.  
18. Take care of people's pets.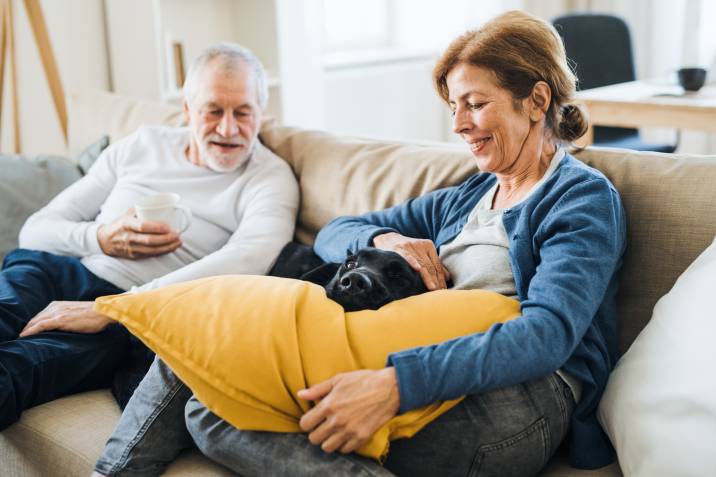 Here's a dream job for animal lovers: minding your neighbour's or colleagues' pets when they're away at work or on holiday. You can also try dog walking and hang out with cute, playful dogs. On top of earning some cash, you'll be getting that Vitamin D and reaching your daily step target!
19. House sit for someone.
If you're looking for a more relaxed side hustle, house sitting could be the right match. Your main responsibility will be to stay at someone's home while they're out of town and make sure the house is how they left it. You might also be asked to do small tasks such as watering houseplants and feeding their pets.
Get to know more about house sitting
Show off your talent. 
20. Display your musical skills.
Here's your chance to fulfil another childhood dream! Entertainers are a big part of events, and singing and dancing acts never get old. Most singers can take song requests that suit the event, while dancers can help get a party started when guests are too shy to dive into the dance floor. If you're feeling pretty nostalgic, choose to perform at themed events that can remind you of the good old times.
Find entertainment jobs near you 
21. Start your modelling career.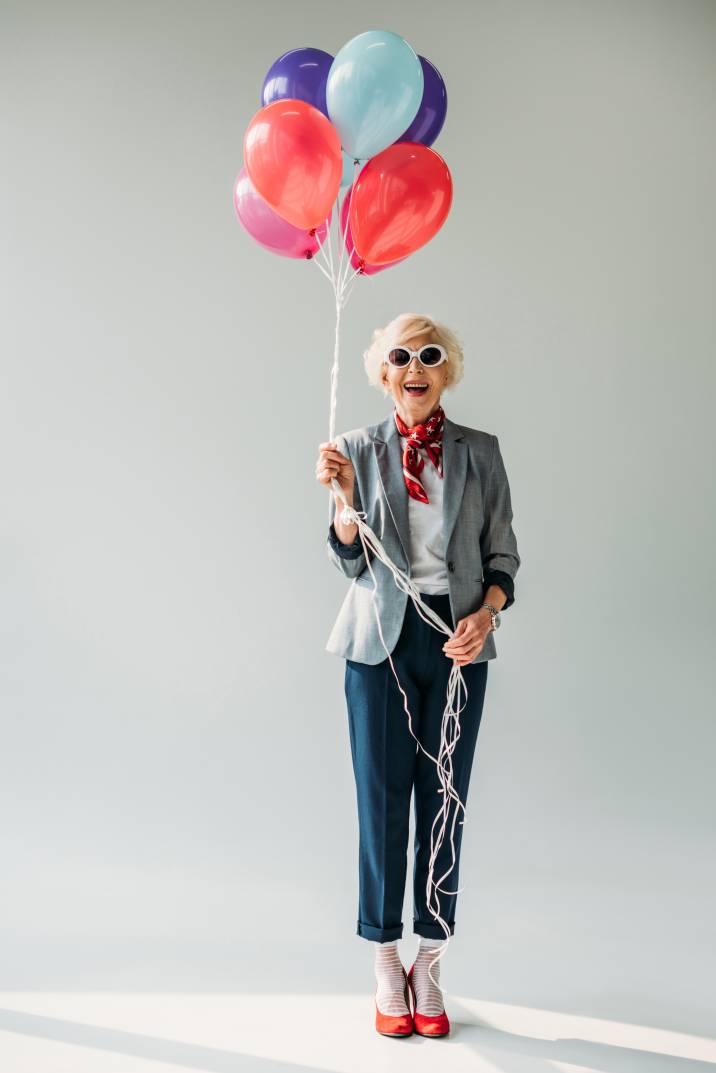 If you're looking for good, fun jobs for retirees, you've hit the jackpot. Modelling is for all ages, and you could even choose a niche such as print, editorial, hand, or feet modelling. Age-positive casting is a growing part of the industry and there are even modelling agencies that focus on older models aged 30 to 90!
22. Make people laugh.
Have you always wanted to perform at children's parties or retirement homes to spread joy? Retirement means you have more time to explore all sorts of interests.
Clown performances may include entertaining activities like juggling, telling jokes, balloon sculpting, mini-bicycle riding, performing on stilts, and many more.
23. Find an audience as a magician.
Want more opportunities in the entertainment industry? Prepare your cape and top hat and train to become a magician. Don't worry if you're starting from scratch because there are a lot of online tutorials and event classes which can help you become the best magician in the neighbourhood.
Find job opportunities for retirees on Airtasker.
No matter your skills, passions, or untapped talent, there's something for everyone at Airtasker. Simply sign up on our platform to find jobs that match your skills and interests. This way, you can earn money on your own time while meeting new people and making the most of your golden years.
Can I work part-time when I retire?
Yes, of course! There are many part-time jobs for retired people. Now that you have more time on your hands, you can certainly try jobs you might not have even considered before, such as cooking, translating, or even becoming a magician. Sometimes, retirees also take on jobs to supplement their retirement income. The Guardian reports that "spiralling inflation, volatile financial markets, and the soaring cost of living" are causing retirees to go back to work.