Feeling hungry in the middle of the night? You could contemplate that bag of oven chips wedged into an icy chokehold at the back of your freezer, but that's no way to live your life.
These 5 late night delivery services in London can provide the perfect midnight snack, cheesy pizza, or boiling hot biryani.
Open 24 hours
Bagel King serves a dizzying mix of bagels, sweet things, and Caribbean food. One enthusiastic reviewer even claims they do "one of the best apple crumbles in south London". High praise – your grandma's furious.
Bagel King's bagels can be filled with loads of stuff, from Jerk chicken to salmon cream cheese. They also serve patties with coco bread, samosas, and lots of chicken.
Menu highlight: Apple crumble and custard. Could it be anything else? Reviewers love it, and apparently the extra layer of crumble makes it particularly special.
Delivers until 'late'
It's not entirely clear what time is Basilico's cut off for deliveries, but they're worth a try regardless.
Basilico's selection of nearly 30 wood fired pizzas include the classics, as well as vegan and gluten free options. Their salads and sides are uniquely varied, with burrata, beetroot, and goats cheese toppings to choose from (no bog standard Greek salads here, my friend). If you've got a full house, you can even order 18 inch pizzas from this late night food delivery service in London.
Menu highlight: Pizza Sicilian. Artichokes, peppers, pesto, and not a bit of bog standard cheddar. Authentic mozzarella only.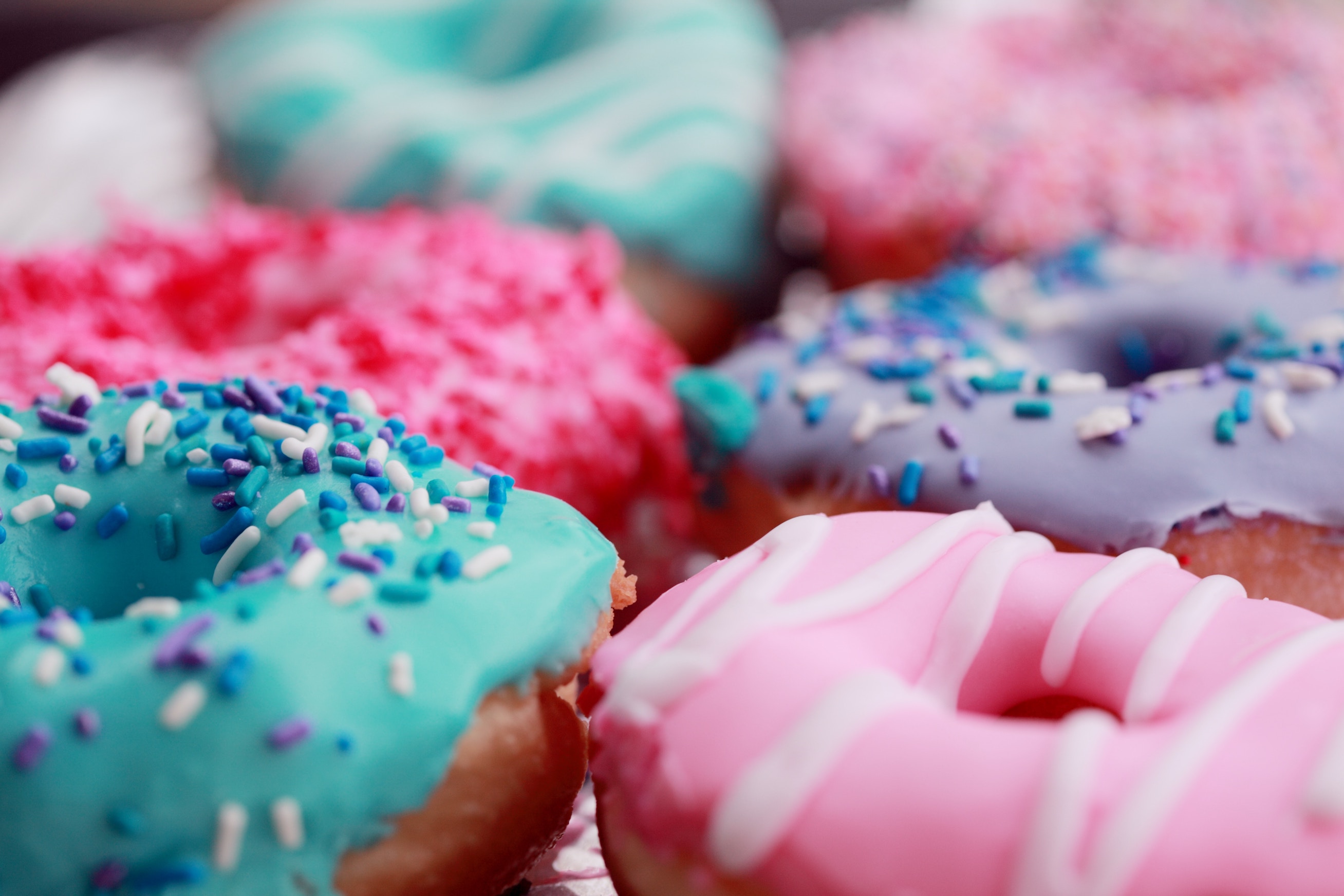 Delivers until 12am
A short but sweet menu, Mr Dessert serves muffins, doughnuts, Ben & Jerry's, mochi, and ice cream.
Doughnuts and muffins come in 2 pieces, making them ideal for sharing. If you're not much of a sharer, the cake slices are designed for selfish individualism. The pink and green mochi are a standout, made from a short grain glutinous rice. Sounds weird, tastes amazing.
Menu highlight: Oreo doughnut. The only thing better than Oreos and doughnuts is having them together.
Delivers until 12am
A tandoori grill serving all the favourites, plus plenty of veggie options. Traditional curries include Kormas, Bhunas, and Madras, and forget just ordering a garlic naan – try a rhoti.
Burn and Paneer can cater the perfect night in, with a selection of whiskey, brandy, rum, gin, and wine to add to your order too. If you've never ordered a bottle of Grey Goose with your Aloo Gobi, maybe tonight's the night.
Menu highlight: Aloo Bonda. Only served as an appetiser, but you'll want a main-sized portion of these lightly spiced potato balls.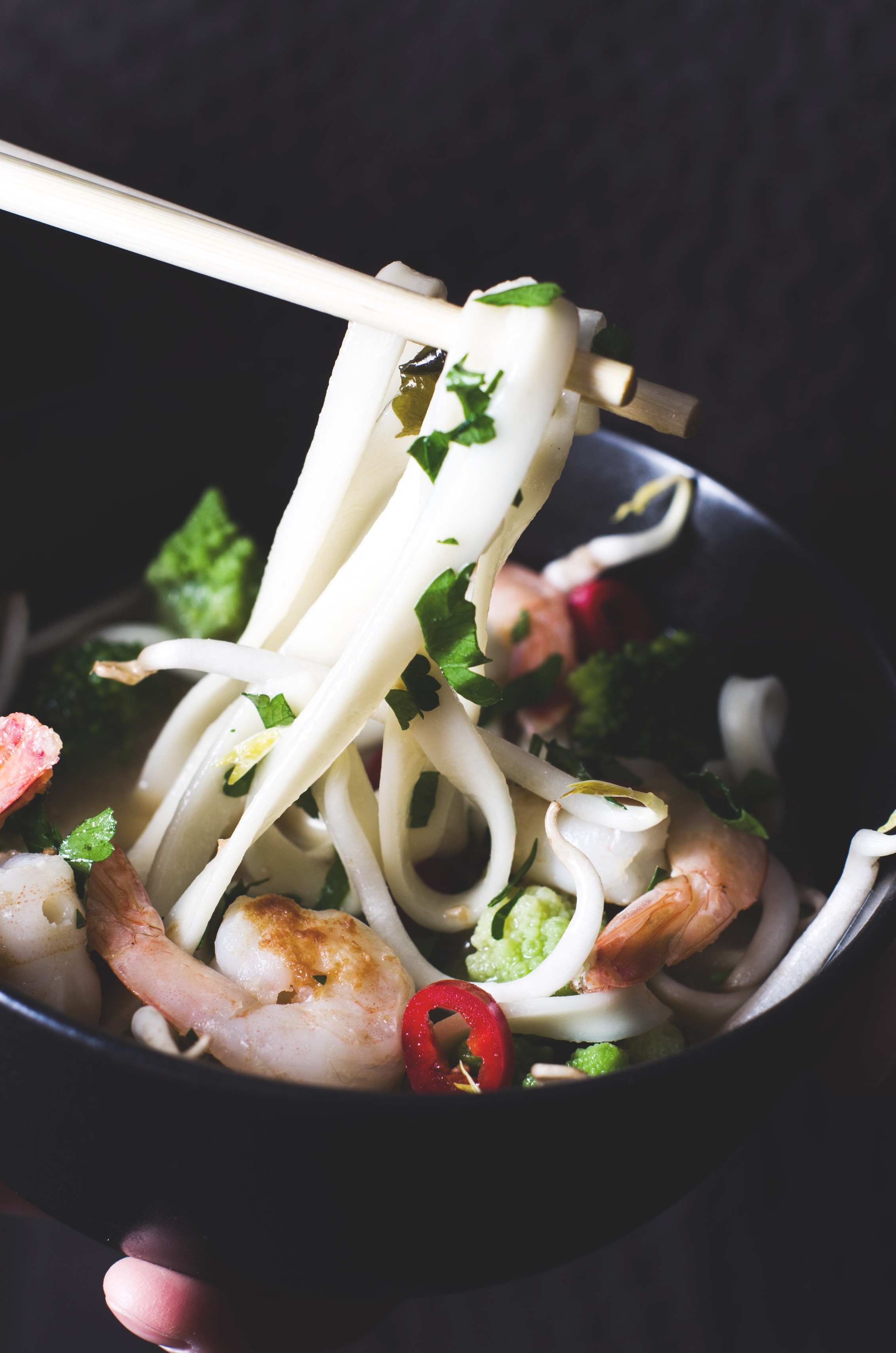 Some pizzerias and Italian takeaways are catching up to gluten free options, but they might not be advertised. Ask before you order.
Delivers until 12am
A popular spot on Old Kent Road, La Venice is open until midnight every day to satisfy your cheesy, carby cravings.
All pizzas are thin crust and made fresh right in front of you. You can build one yourself by choosing toppings, or pick from their list of classics  (double pepperoni if you're a good, solid person, Hawaiian if you're a maniac). The starters alone are definitely worth a look, particularly the panko-crusted calamari.
Menu highlight: California pizza. Slightly lighter than other options on the menu, sundried tomatoes, spinach, feta, and an unexpected touch of dill.
You don't have to reheat those leftovers you didn't want in the first place, put the tupperware down. Order from one of these delivery services in South East London instead, you deserve some prawn toast.
Looking for delivery services in London? Find trusted delivery pros with Airtasker.