Your flat's in an ideal spot, the photos were taken when the sunlight in the living was just right, and you've got your first Airbnb booking. What now?
If your first Airbnb guests are booked in and looking forward to their stay, it can be both intimidating and exciting. You have nothing to worry about though, because this is the complete guide to preparing for your first Airbnb guests, and it's guaranteed to impress them.
Clean to a hotel standard
Just because someone's staying in a home, rather than a hotel room, doesn't mean their standards slip. They still expect dust-free skirting boards and a pristine bathroom.
Major hotel chains like the Marriott give their housekeeping staff a strict cleaning routine, including checking picture frames for dust, wiping surfaces with specific cloths, and making sure the room smells "neutral" before they leave.
Just like the Marriott, create a list of everything that needs to be done before your guests arrive. Tick it all off and both you and your guests will sleep soundly.
Fix the little things you've stopped noticing
If there's a little bit of carpet that persistently stands up in the corner of the living room, or dodgy plastering in the bathroom, your Airbnb guests will notice. Little things like this won't necessarily ruin their stay, but they might think your hosting skills are lacking. Perish the thought.
Some essentials that are easy to forget about:
Lightbulbs.
Smoke and carbon monoxide alarms.
Rugs and carpets are firmly stuck down.
If the oven's clean and ready to use.
Appliances function correctly (your guests won't know if the washing machine has a strange quirk).
Ask an Airtasker to clean for you
With such impeccably high standards, your to-do list is going to be as long as your arm. You can charge your Airbnb guests a small cleaning fee, which can pay for cleaning supplies or the help of an Airtasker.
An Airtasker can help with Airbnb cleaning, including vacuuming, making the bed, laying out fresh towels, and more. Your Airbnb will be ready for your guests and looking its best. Two posters, Angelos and Melody, did just that!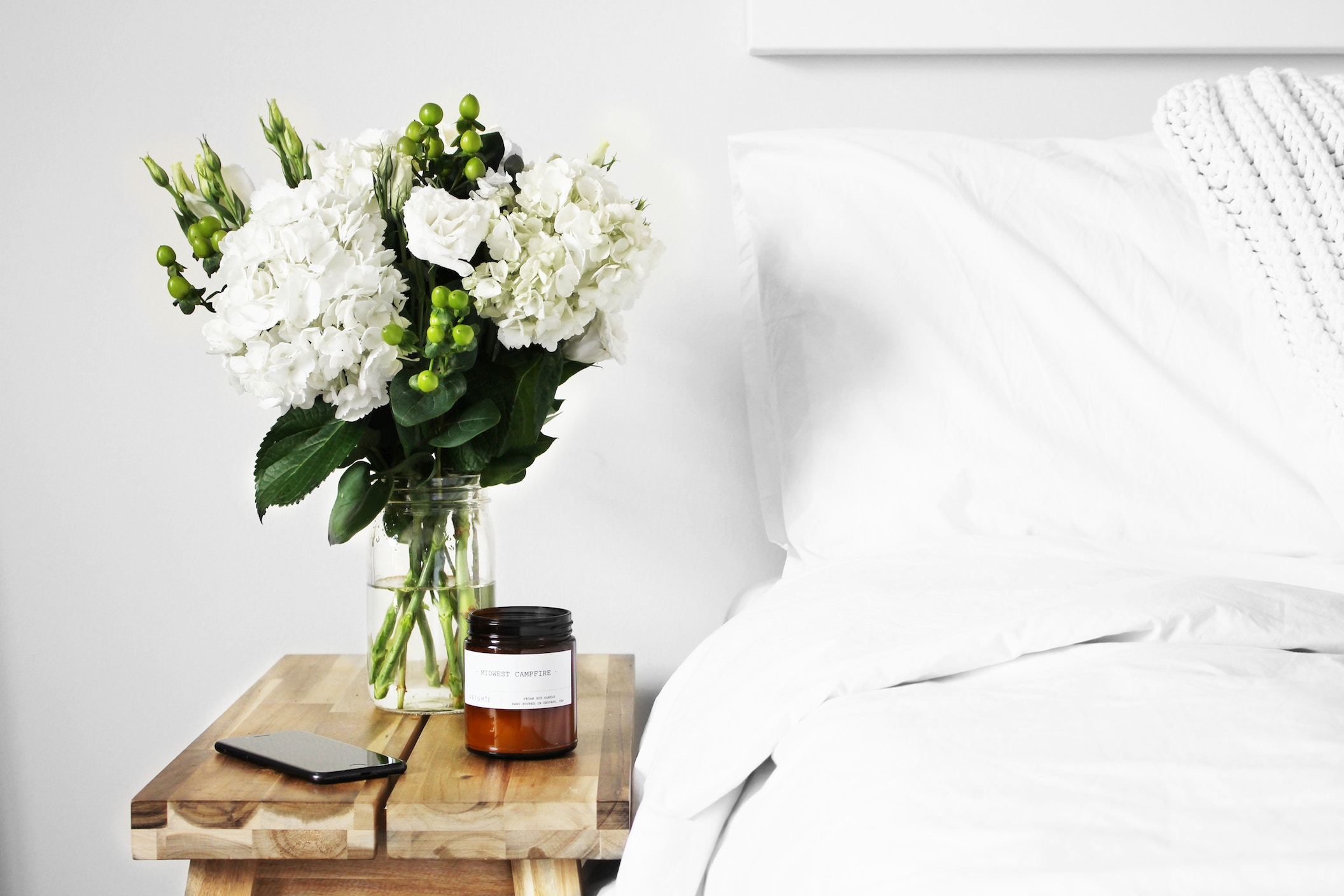 Make a 5-star bed
Choose quality sheets
Once you've slept on a high thread count sheet, you can't go back. If consistent 5-star ratings are important to you, invest in some quality cotton. When you change them, wash at 60 degrees and air dry so they're easier to iron.
Keep spares for different seasons
Goose feather, memory foam, hypoallergenic. High quality hotels will offer a choice, and it's a nice touch if you can too. Keep blankets, a summer duvet, and extra pillows in the wardrobe in case your guests are too cold or too warm.
Fold the sheets just like they do at Claridges
The housekeeping staff at the famous Claridges Hotel in Mayfair make the beds with hospital corners. It involves placing a flat sheet over the top of a fitted sheet, and folding the edges into a neat, 45-degree angle. YouTube is full of tutorials and guides if you want to take your bed making game from an acceptable 7/10 to a faultless 10/10.
Write out the rules
Without being too dull about it, there are some things your guests need to know before they start unpacking. Every home is different, so it's entirely up to you what's acceptable and what isn't.
Parties and loud music
Pets and animals
Smoking and vaping
When and how to check out
Your contact details
The 5-star extras
Maps for local attractions
Use your knowledge of the local area to give your guests ideas for their stay. TripAdvisor is useful for overall scores and ratings, but personal recommendations are a lot more meaningful. They're also specific and bespoke – you know when the traffic is particularly difficult and which tiny, unassuming restaurant does the best with Greek food.
Spare toiletries
Forgetting your toothbrush is extremely annoying. Have spares of all the essentials – cotton pads, toothpaste, toothbrushes, moisturiser, shampoo and conditioner. Your guests might not need them, but it's the thought that counts.
If you've got some you don't use anymore, leave phone chargers out for your guests. iPhone and mini USB, ideally.
Snacks in the fridge
An empty, buzzing fridge isn't very welcoming. You don't have to spend too much, but bottled water (London tap water can be a shock), milk, butter, and some snacks will make a big difference.
If your guests are coming from abroad, they might like to taste some British favourites. They'll definitely remember the Airbnb that introduced them to Monster Munch…