Although many Brits are moving away from the seasonal 'deep clean', there's nothing like a sparkling clean house after an intense spring cleaning session.
Most people think spring cleaning just involves clearing out expired food from the fridge, getting rid of old clothes, and decluttering – but that's just the tip of the iceberg.
From remote controls and electronics, to bins and pillows, here's a list of 5 things people usually forget to cover in their spring clean:
Remote controls, switches & handles
Think about the things you touch everyday; doorknobs, kitchen cabinets, light switches and the TV remotes – they all gather germs and dirt too.
Make sure you go over all these items with a cloth and disinfectant. As for the TV remote, remove batteries and use a cotton bud with disinfectant to rub around the buttons. Wipe the remainder of the remote with a lint-free cloth.
Mattress
Washing the sheets is easy, but the mattress is an item that many people don't usually think of cleaning.
After you've stripped the bed of the sheets, use your vacuum to clean all the dust off the mattress. Next, use some baking soda and mix with a few drops of essential oils (try lavender). Using a kitchen strainer, sprinkle the soda all over the mattress.
Leave it on for at least an hour and then vacuum with the hose attachment.
Extractor fans
Extractor fans are easily forgotten in the cleaning process and the result is sticky grease. As tough as it may seem to clean, it's actually quite easy.
Using a big stainless steel pot, boil water and add in baking soda slowly until it fizzes. Use tongs to lower the filters into the pot.
Leave them in for a minute or two and remove and they should look as good as new.
Outdoor space
Don't forget your garden and any patio space. Use a power hose to remove leaves, mildew and marks.
Check all the gutters for leaves that may have accumulated over the cooler months and remove.
Looking for help with your garden? Find trusted and
local gardeners
on Airtasker.
Cleaning your cleaning equipment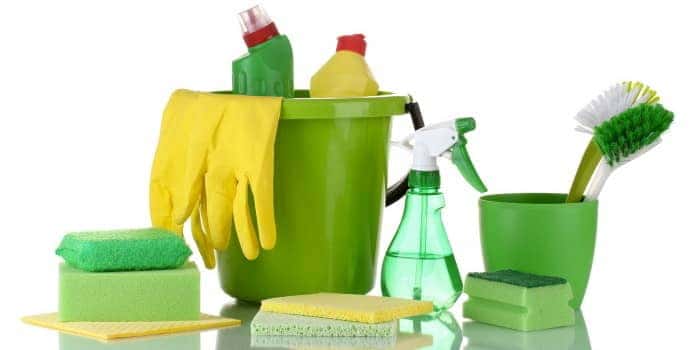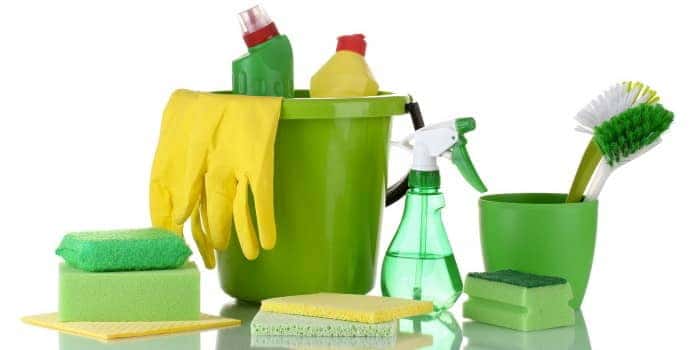 Source: Horsely Wholesale
Now that you've completed your spring clean, your vacuum, dustpan, mop and other cleaning tools need a good scrub to get rid of all the germs.
Need some help with your annual spring clean or regular clean? Get instant offers for home cleaning services in London today.