Creating and maintaining a successful compost heap is peak adult. Level 45 adult, to be precise. It's amazing for your garden's health, stops useful things from ending up in landfill, and shows you've really got your life together.
This is how to create a DIY compost bin, or an indoor compost bin, and start filling your garden full of nutrients.
Psst; need to find a
gardener in London
? Find rated and trusted local gardening services with Airtasker.
Choose your container
Plastic
Ready-made plastic compost bins come in all kinds of different sizes – some are very compact, others can hold 500 litres.
Good points
If it comes with a lid, it'll keep vermin and animals out.
Usually super cheap.
Downsides
Less air circulation.
Depending on the structure, it's harder to turn the compost over.
Wood
For some, wood is a better compost bin material because it's more natural. If you're crafty enough, you can build your own.
Good points
Better air circulation.
Easy to access and turn.
Bad points
Making one yourself is time consuming (you'll need to be a keen bean to take the project on).
Vermin are more likely to cause damage.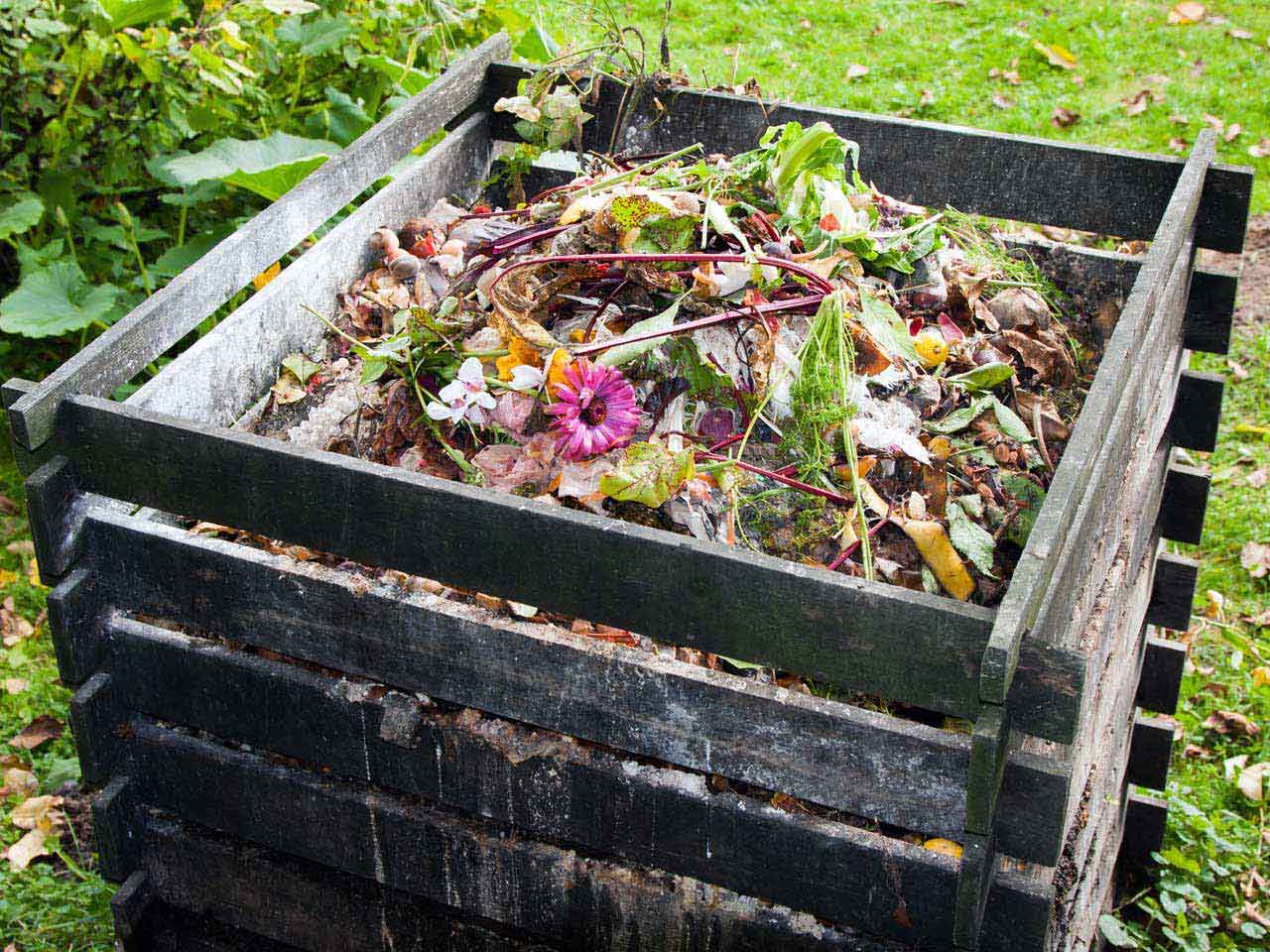 Source: Saga
Choose a spot
Your compost bin needs to be put on a level surface, ideally on higher ground in case of flooding.
Extreme temperature changes and strong sunlight are a no-no – its temperature should ideally stay the same. Choose a shady area of the garden that won't be waterlogged after heavy rain.
What to put in it
There are two types of compost bin waste – green and brown. When you're adding material to your bin, alternate between green and brown to vary the contents as much as possible.
Green

Fresh garden waste (plant and grass cuttings)
Vegetable peelings
Fruit and vegetable offcuts
Crushed gg shells
Tea bags and coffee grounds
Brown
Rough garden waste (branches, twigs, fallen leaves)
Cardboard and newspaper cuttings
Woodchips.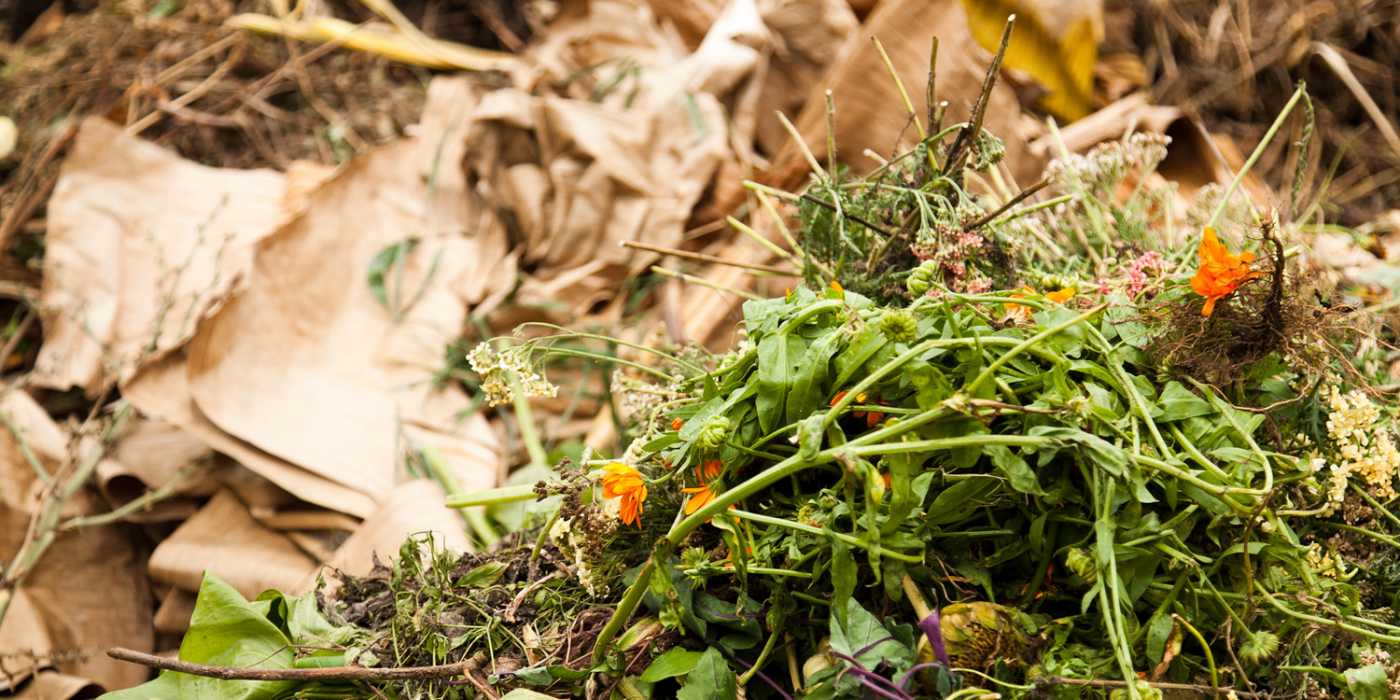 Source: Eden Project
How to look after it
Turn it regularly
Air is essential for a compost heap to develop and become fertiliser. To stop the heap becoming too wet, turn it with a gardening fork and mix the contents together regularly. At least once a month should be fine, but as the weather changes you'll need to keep an eye on it.
Another (more satisfying) way to aerate is to stab holes into the heap with your gardening fork.
Add an accelerator
You can buy compost accelerators at a garden centre or DIY shop.
If you're lacking in green waste, some products can replace the nitrogen they add to the heap. If you're lacking in brown waste, you need something to add more carbon.
Indoor composting
If your outdoor space is quite small, keeping a pile of decaying waste in it probably isn't a huge priority. Instead, buy a small bin with a lid, throw your compost material in, and add some fresh soil every week or so. Store it in a cupboard so pets and kids will keep their hands off it.
Treat your indoor compost bin like an outdoor one – keep turning the contents, aerate it, and check how the colour changes and develops.
When it's ready
Your compost won't be ready for at least 6 months. When it's ready, it'll closely resemble soil. Check that it's brown/black in colour and has a spongy texture. The original ingredients should be entirely gone.
If the compost is too wet add more brown waste and turn more often.
If the compost is too dry add more green waste.
Spread it on top of your normal soil in a thick, consistent layer. If you're potting plants, mix your own compost with ready-made compost. Spreading compost on flower beds improves the quality of the natural soil, prevents disease and parasites, and feeds the worms.
Want to put your compost to good use? Find local gardeners with Airtasker.