Carpentry doesn't have to be all that complicated.
Well, it can be.
But once you've attempted a couple of these carpentry projects, you'll find yourself becoming more capable and more confident with your DIY abilities.
You can find plenty of creative ways to wow your house guests by working a few slabs of wood into something special. Try the below ideas, either by yourself or with a little help from one of the many skilled carpentry services in London.
1. Pergolas
Building yourself one of these could result in some serious DIY pride. Pergolas can add instant impact to any outdoor space, and can be sized based on preference and space.
You could use it to shade an outdoor seating area – having an al fresco dining area is one of the top gardening trends of 2018.
A word of caution though. Your pergola should be super sturdy if you'll have anyone sitting under it. Get professional carpentry services to help make sure it's secure.
Pergolas are also great for trailing plants like wisteria. Pretty + extra shade.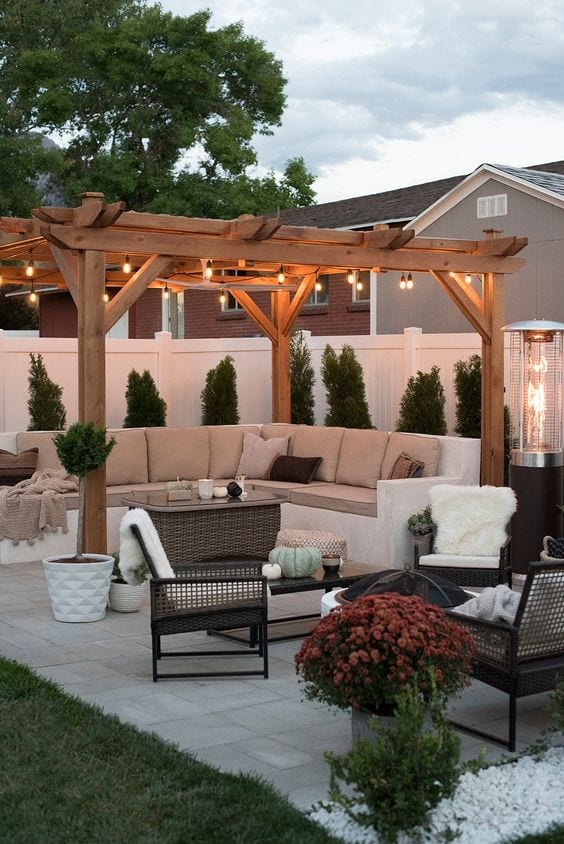 Source: Pinterest – thatsmyletter.blogspot.com
If you're keen to know how much does a pergola cost, check out our updated pergola price guide.
2. Wooden bar (on wheels)
Yep, the wheels part is important. It means you can use your bar no matter what this British weather throws at us.
Perks of building your own bar:
Your favourite drink is (usually) in stock.
You'll always get a seat.
No bathroom queues.
A substantial rise in popularity.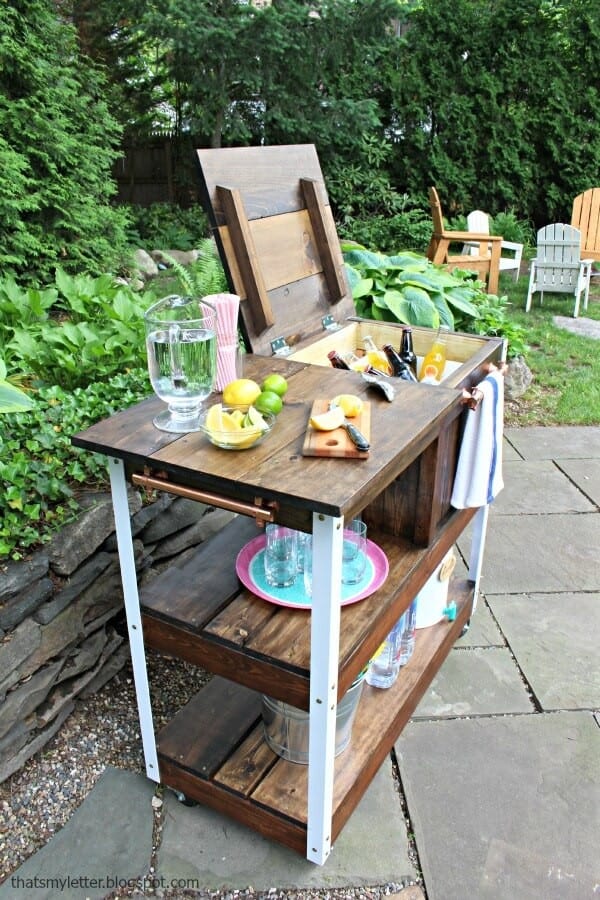 Source: Pinterest – thatsmyletter.blogspot.com
3. Quirky shelving units
Shelving doesn't have to be boring or 'standard'. Done right, a shelf could serve as wall art or the main feature piece in a room.
With a bit of creativity (and perhaps a tiny bit of carpentry help) you can put together a shelf that is fun + functional. Pretty much anything can be transformed into a shelf of some shape or size. Let your imagination run wild.
Up your shelving game by Pinterest-ing the below ideas:
Honeycomb shelves
Hanging shelves
Guitar shelves
Ladder shelves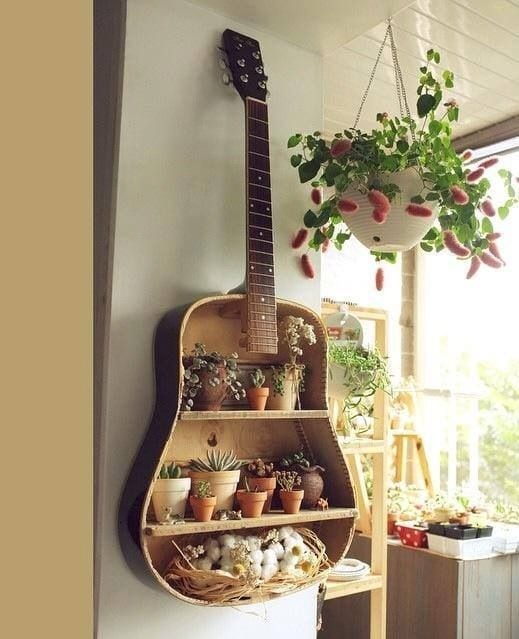 Source: Pinterest – thatsmyletter.blogspot.com
4. Garden pallet furniture
Up-cycling is a trend that isn't going away any time soon. Breathe some new life into wooden pallets by transforming them into unique garden furniture pieces.
At least you know it'll be totally one of a kind. And you can't really beat the value factor.
Pallets are fairly simple to work with. So if you're a carpentry newbie, this may be a good one to start with. They're also easy to paint or stain if you want to add a pop of colour to your outdoor space.
Add large cushions and thick throws onto pallet benches for an instant 'snug' corner in your garden.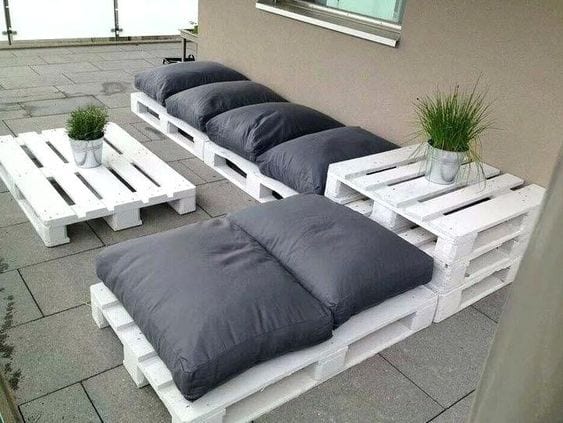 Source: Pinterest – boromir.info
5. Fire pit
It's going to get pretty chilly pretty fast.
If you want to continue enjoying your outdoor time at time, you could try building a DIY fire pit.
Again, this one's sure to be a crowd pleaser. Whether you're toasting marshmallows with the fam or just want to utilise your outdoor space for an evening gathering, try to put one together using the steps in the image below.

Source: Pinterest – meirious.epizy.com
Need a little help with your next project? Find trusted and local carpenters on Airtasker.