Just hearing the word 'carpentry' can be enough to intimidate even the most enthusiastic DIY-er.
But carpentry doesn't always have to involve a hugely complicated undertaking. There are plenty of easier pieces you can start with to test your DIY skills. With a little bit of creativity, you can hack your way to some fairly impressive carpentry projects.
Give the below ideas a go and prepare to feel seriously proud, whether you do it by yourself or with a helping hand from carpentry services in Brighton.
Garden bench
A few beams of timber and some concrete blocks are all you need to put together a cute garden bench. This is the perfect DIY project for carpentry newbies to start with.
Simply slot the timber beams into the concrete block cavities. Once slotted in, cut them to the right length.
You can even widen your structure and make yourself an outdoor daybed by using more beams.
Style with cushions and throws to create a cosy outdoor space.

Source: Pinterest – homeli.com
Quirky shelves
When it comes to shelving, you can get pretty artistic with a few slabs of wood and a bit of browsing time on Pinterest.
Shelving doesn't have to be purely for storage. If it's creatively put together, it can even serve as the primary decor piece in a room.
For instance, check out these shelves made of a pair of old crutches. In the world of DIY shelving, anything is possible.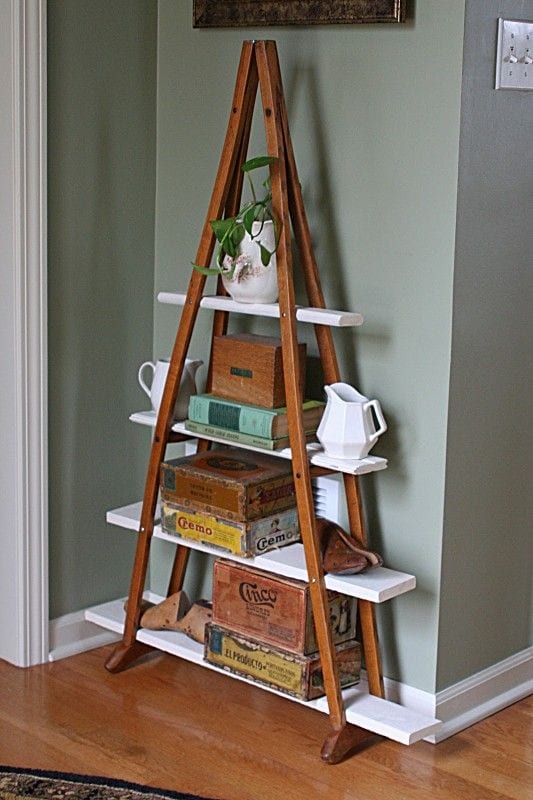 Source: Pinterest – recyclart.org
Pallet wine rack
Ah, pallets. They're so easy to upcycle into something fun and functional. And you can paint them/stencil them/draw on them to make them truly unique to your home.
Build yourself (or a friend) a wine rack using some old unused wooden pallets which you probably already have lying around somewhere. It really only requires basic carpentry knowledge and a few tools.

Source: Pinterest – woodpalletsfurniture.com
Whiskey barrel coffee table
Got an old whiskey barrel? If so, you can transform it into a cool and quirky coffee table that will definitely make a good conversation starter.
And the best part? It also doubles up as a storage unit. You can store some stuff or stash some drinks into the barrel of your table or neatly tuck any clutter away out of sight.
Don't despair if you don't have a spare whiskey barrel lying around at home – you should be able to find an old one to buy online on Ebay or from your nearest whiskey store for a small price.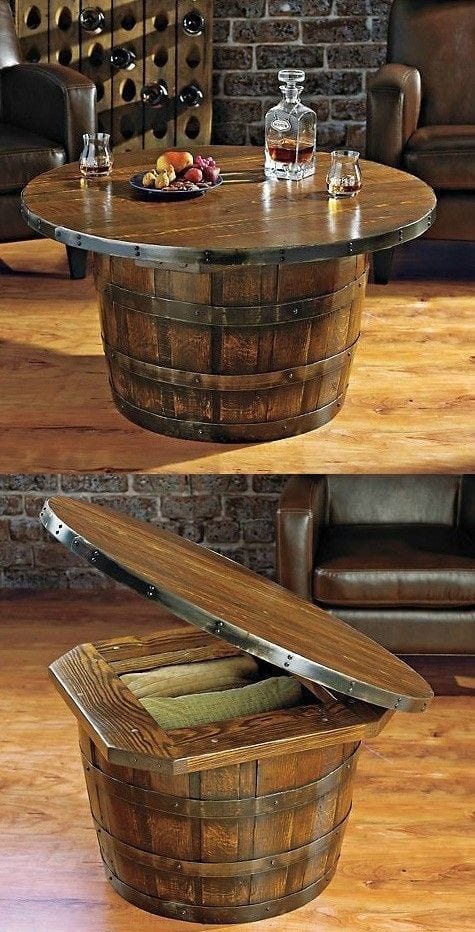 Source: Pinterest – bestpickr.com
Pallet art
Yep, pallets again. You can also use old pallets to create pieces of wood wall art for your home.
The great thing about using pallets for art is you get many attempts to perfect your work. If you mess up, you can just replace the pallet in question without having to start the whole piece all over again.
Wooden pallet art can make a great gift idea as each piece is completely unique.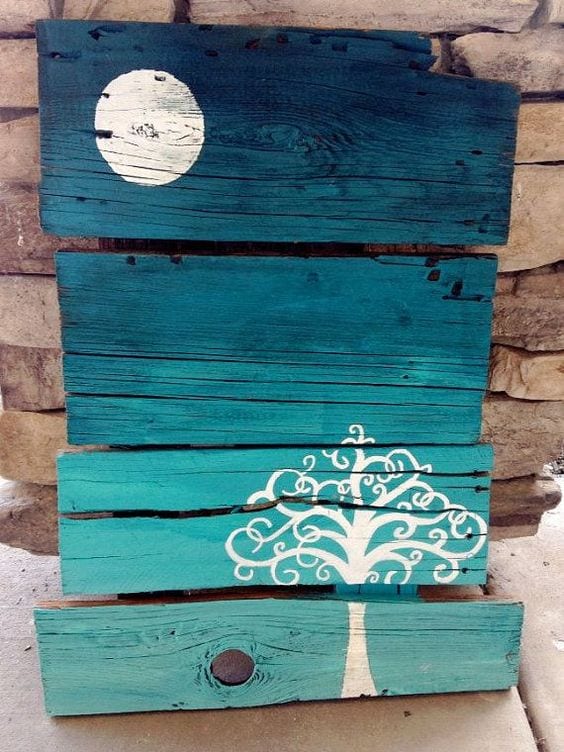 Source: Pinterest – blog.oakfurnitureland.co.uk