Heard about how indoor plants can be great for your mood and your well-being? Clearly, many millenials have taken note, as urban gardening and houseplants are super popular at the mo.
But what if you don't have the space to get some green going in your home, or limited outdoor space?  Sure, small flats can be a little more tough to work with, but quite frankly, we're not going to let them limit our decor dreams. And that includes having some greenery in our homes.
There are plenty of plants you can enjoy if you're limited on space.
Well, mainly hanging plants.
Check out our list of 5 hanging plants that can (literally) liven up your home without taking up any precious floor space:
Spider plants

Source: Pinterest – sunset.com 
The quirky appearance of the popular spider plant makes it pretty much the perfect choice for a hanging plant.
They grow best in bright, indirect light and are low maintenance enough for all gardening newbies.
Indoor ivy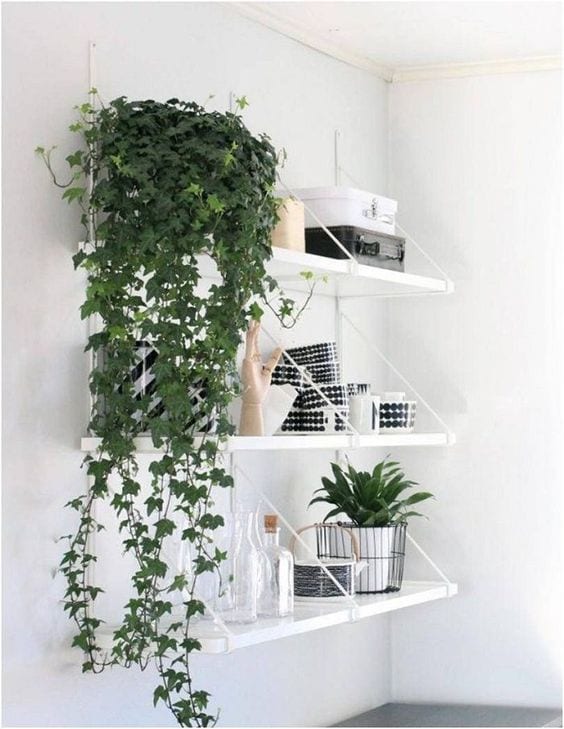 Source: Pinterest – balconygardenweb.com
Usually planted in hanging baskets, long and lush indoor ivy leaves trickle down beautifully from their planter.
You can find several types to choose from, from English ivy (Hedera helix) to Persian ivy (Hedera colchica).
Pothos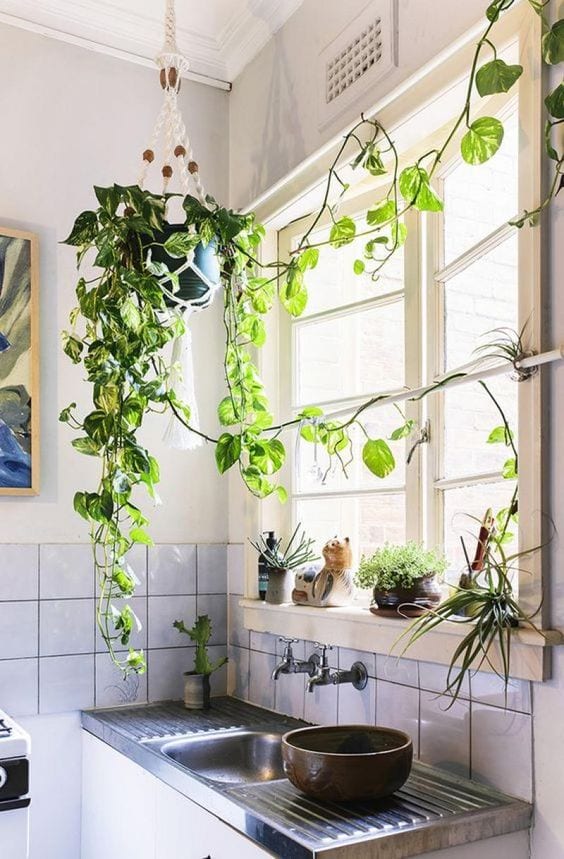 Source: Pinterest – homelife.com.au
AKA Devil's ivy. These bright leaves are tinged with yellow and add a splash of colour into any room in your home.
Easy to grow and care for, their trailing stems can be draped around shelving or left to cascade down.
The Pothos plant is particularly potent at purifying the air in your home, so you can inhale with ease. It's best placed in low light.
String of hearts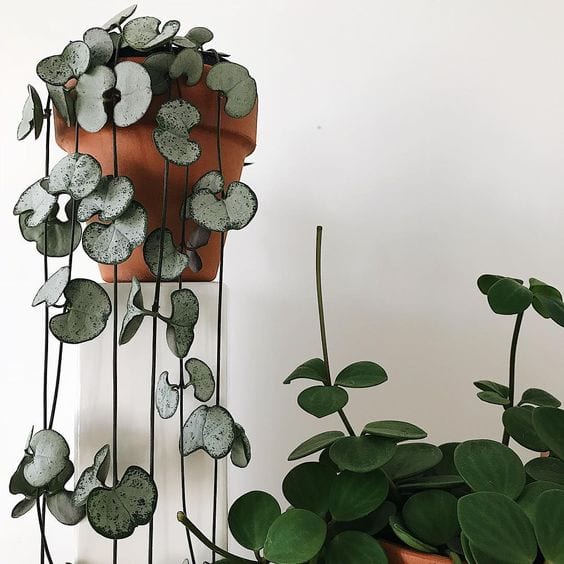 Source: Pinterest – thecottonplant
Yes, it's as cute as it sound. These adorable heart-shaped leaves are succulent-like (but not succulent) in that they're rather fleshy and easy to care for.  They flourish in bright light, but no direct sun please.
Oh, and if you're growing these outdoors, expect a super long trail.
Terrarium-style hanging plants
Source: Pinterest – diycandy.com
Now, if you know how to make terrariums, you'll know that it can get pretty addictive. So, why not try to make a couple of hanging ones?
These charming mini gardens encased in glass containers can make a stylish statement when hung together in groups. Use Christmas glass ornaments or light bulbs to hang in little clusters.
Other ideas for small spaces
Got floating shelves or bookcases that could do with a bit of livening up? Get an assortment of  little potted plants such as aloe and jade and display with pride.
Make use of your windowsills, but make sure the plants you choose can fare well in direct sunlight. Some windowsill plant options include cactus and geraniums.
Kitchens and bathroom shelves are a great choice for pint-sized plants. Opt for low maintenance plants such as succulents to add a splash of colour and life.
Got a bigger garden project to tackle? Find trusted and rated gardeners in London with Airtasker.