Apparently, one third of our lives is spent in bed, sleeping or attempting to sleep. And that doesn't even include the additional time we now spend in there, thanks to Netflix.
All the more reason why your bedroom should be a feast for the eyes and a treat for the senses.
Here are 5 decor ideas to help you turn your bedroom into a stylish sanctuary:
1. Create a DIY headboard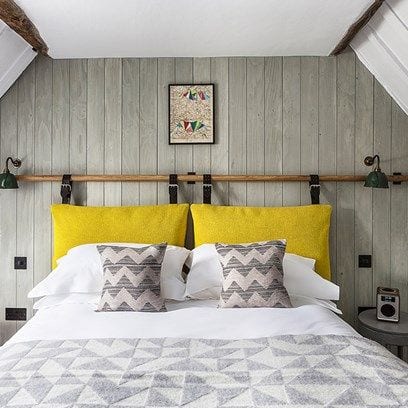 Source: Pinterest – houseandgarden.co.uk
Sounds complex, but it's really doable. For those of you with a flat bed, a DIY headboard is a great way to make a statement using the blank wall behind your bed.
Pinterest is home to a plethora of crafty ideas, or you could attempt some of the below:
Paint the lower half of the wall above your bed for an instant (low cost) headboard. A steady hand is required, or you could seek help from paintewr and decorators in London.
Hang a textile, such as a cool rug or a textured wall hanging.
Get seriously creative and paint the actual headboard itself.
Build yourself a wooden headboard with shelving for functional style.
2. Dress your bed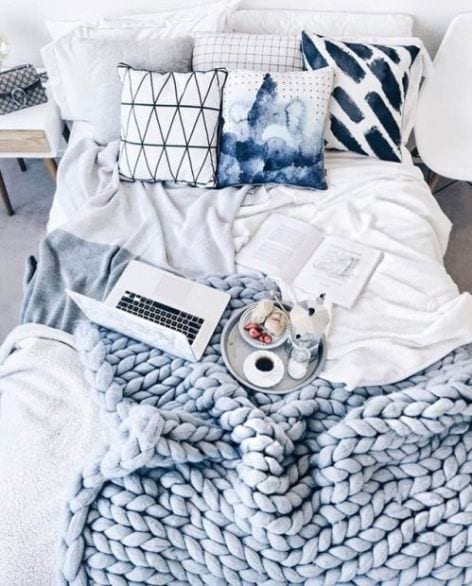 Source: Pinterest – society19.com
Your bed is the focal piece in your room, so turn it into a statement by improving your bed dressing game.
Not only will it add instant hotel-esque plushness, it also amps up the cosy factor.
Sure, you'll have to spend a little more time making it everyday, but it'll be worth it for the vision.
Remember, layering is key.  And don't hold back with the cushions.
3. Add some green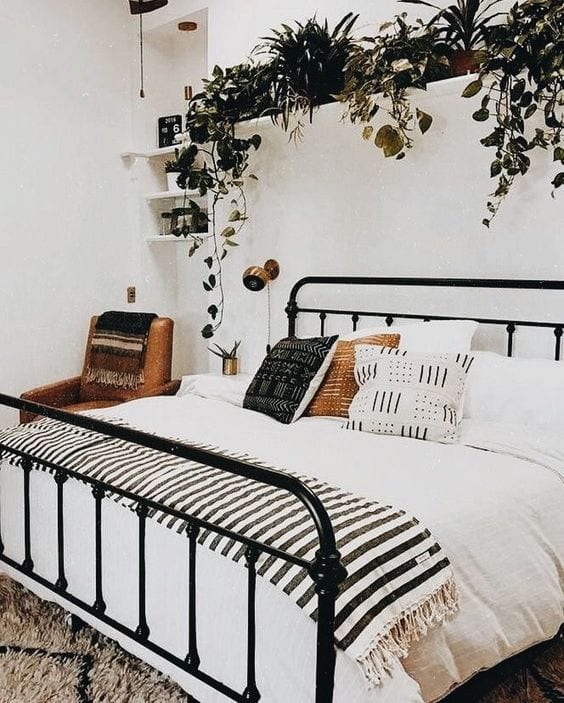 Source: Pinterest – elladunlop.com
Indoor plants can be low-maintenance, mood boosting, and add a dose of style. Don't be afraid to bring some green into your bedroom space.
Whether you put them on the bedside table, windowsill, or even create a shelf of cascading plants above your bed, plants add a splash of colour and loveliness to your room.
And hey, you'll be breathing in cleaner air every night as you snooze.
4. Go monochrome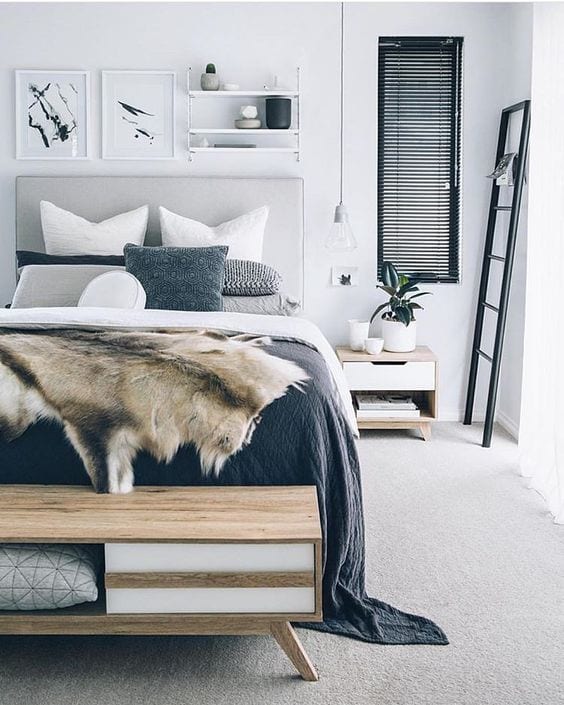 Source: Pinterest – oh.eight.oh.nine
The absence of colour can make just as much of a style statement. Blend whites and lights with black to create a bedroom with instant glam factor. You could choose a geometric wallpaper and pair it with crisp white bed linen.
Add a pop of colour here and there with a plant or a cushion or two.
5. Statement wallpaper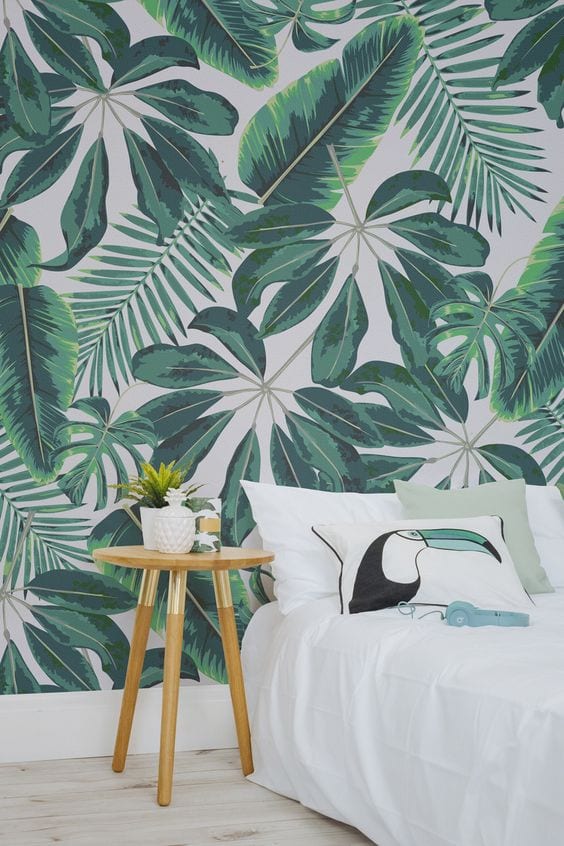 Source: Pinterest – muralwallpapers.co.uk
Inject some drama into your bedroom space with statement wallpaper to create one feature wall.
Renting? Or just not ready to make a wallpaper commitment? You can also get removable wallpaper that you can peel and stick with ease. If you'd like to know how much does wallpaper removal cost, visit our updated wallpaper removal cost guide.
You've got the idea; now bring it to life with the help of trusted and local painter decorators on Airtasker.