It doesn't matter if you're going down the DIY path or looking to get a building expert– no amount of experience is going to guarantee a completely seamless, stress-free renovation. If you're considering renovating, whether be to 'flip' a place, or enjoy it for yourself –
Here's a list of top renovation mistakes to avoid:
1. Renovating on impulse
Take for example a bathroom renovation and a split decision to remove a wall or the sink, but not having the expertise or budget to complete it. So you remain wall-less or sink-less for months… or worse, years! Key outtake here is to never start without a plan.
2. Design without intent
It's important to design with intent. Do you want to renovate to increase your property value in preparation for sale, or do you intend on settling in and enjoying the place for a few years?
Try to keep this at the forefront of your mind. As exciting as Pinterest boards and magazines clippings can be, you need to be realistic about the purpose of the reno and how much you should invest in it, i.e. don't put your dream kitchen into a house that you plan to rent out.
3. Not enough planning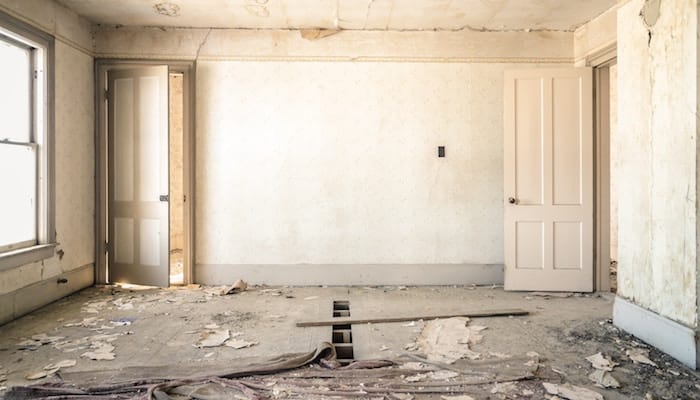 The easiest way to get yourself into a pickle is to go in with no idea what you're doing, or what's going on around you. You can help yourself by putting a bit of time and effort into understanding what it is you want to achieve and working out the end-to-end plan of how you're going to get there. Think about sequencing, your timeline and budget.
It's also wise to have an in-depth renovation checklist, which will help you stay focused on what exactly you need to get done, at what stage and also at what cost.
Tip: Don't do the polished wooden floorboards first and then start work on the cabinets… sequencing is important.
4. Rules and regulations
Check regulations with your local council (including times you can get noisy) and check what tasks require a license. Local council planning approvals and application fees are required for certain things. You may need to use a council building inspector or independent building inspector.
5. Lack of competence
If you're going DIY, make sure that you or the people helping you are competent at the task at hand – three mates and a carton of beer do not guarantee an immaculate paint job. Educate yourself: Google, YouTube and your local hardware store staff are your friends.
Also, check out our DIY home renovation hacks that we've put together to help get you started.
Tip: Bunnings have some great, free DIY advice and even run free 'how to' workshops (most importantly, you can grab a sausage sizzle while you're there).
6. Unrealistic living arrangements
If you're already living in the place you're renovating, you may want to consider temporary accommodation while the work goes on. Renovating can be really stressful and really draining, and on top of that, having a messy, dirty place with little to no privacy might end up being the last straw.
7. Not enough wiggle room in the budget
One of the top renovation mistakes that almost everyone is going to make is blowing the budget. To avoid budget blow out, talk to professionals, tradespeople and people who have renovated before, prior to commencing work.
Research the work that you're going to be doing and try to think of every possible expected and unexpected expense you might encounter. Put contingency funds aside that aren't 'part of your budget' so when you find a termite nest, you've got some spare cash lying around to resolve the situation and move on.
8. Tradie arrangements
If you're going to hire a contractor to do the work for you, it pays to shop around.
A golden rule is don't go with the first tradie you meet – get three or more quotes for all trades
Review the quality of their previous work
Know who is doing the job – them, or do they contract it out?
Know who their suppliers are – some only use x brand or x store
Make sure they're licensed as required
Ask what is and isn't included in quotes
Sort the contract out properly – have stages upon which payment is made and negotiate time damages in the contract prior to commencing construction, and
Most importantly, go with your gut.
If you're having trouble finding someone, there are a number of licensed tradies for hire on Airtasker.
Do you have any more tips you can share with us on renovation mistakes to avoid?