Making changes to your home doesn't have to be a big costly project because sometimes the most noticeable difference comes from the smaller changes. By going at your own pace with some help along the way you can take your time, manage your finances better and really enjoy the DIY home renovation experience.
Top DIY home renovation tips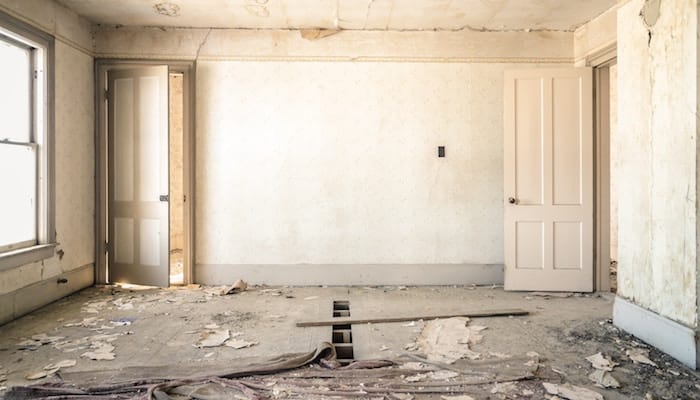 Be realistic – your budget will probably blow out because let's face it, no renovation goes according to plan. It saves a lot of stress if you account for a financial buffer from the start.
Check with your council to ask if any special permission is required for your renovations. This will save you a lot of heartaches later.
Do your research – there are plenty of home improvement articles and videos but you just need to check a couple of different sources before you get stuck in.
Consider giving your house a fresh coat of paint; it will make a huge difference in ambience and it's also a good time to rearrange the furniture as it will all need to move away from the walls too.
Got old carpet? Rip it up. It's all about polished floorboards with a beautiful rug or polished concrete these days.
Bathroom
Measure up the bathroom size and then everything in it. Sit down and draw up a floor plan of your current bathroom and use that figure out how to create more room. If you have a small bathroom, you have to be a little more creative with the space, such as how you use the right shelving to make it look larger.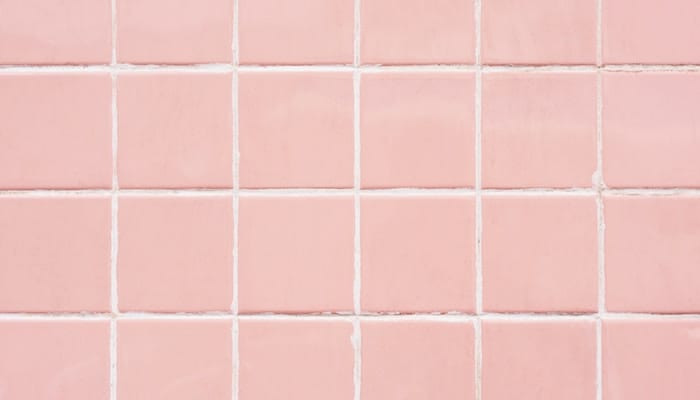 Use a pedestal sink or simply a sink with no vanity cupboards beneath it in a small bathroom for more floor space. This eliminates the home renovation costs of re-creating an entire plumbing system for your bathroom.
But if you're still worried about storage, create some open shelving for bath products, towels and magazines. This is an elegant-looking yet simple and easy solution for bathroom clutter that only takes a few painted planks of wood and brackets.
Living room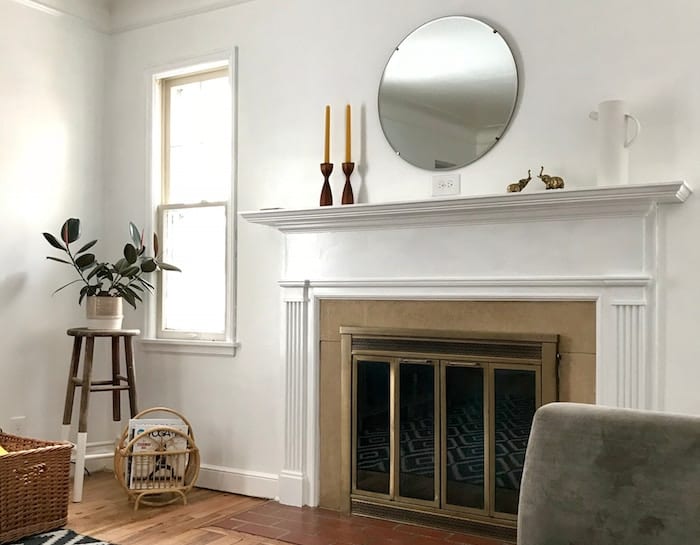 Need more storage in your living room? DIY! Turn a big old wooden box into your coffee table, or simply add sides and a door to your existing coffee table. That way, you can store things in an easy to access place that is out of sight (e.g. Christmas decorations, linen, extra glassware, etc). This will also encourage you to keep your coffee table cleaner as you need to be able to access what's underneath.
Another way to add more storage is with shelving. Consider attaching a flat-pack set of cupboards to your wall and painting them the same colour; this will then allow the shelving to melt into the wall behind and not look as much like shelving. Using open shelves on a blank wall (or even a feature wall) is a great way to store candles, tissues, lamps, books, etc.
Bedroom
If you don't have enough room for bedside tables, you can attach shelving above your headboard – just make sure nothing will easily fall on you while you sleep.
Your current wardrobe set up might not be the best use of space. This is the time to ask the professionals about changing the inside of your current wardrobe system. Reducing or increasing your hanging space can make a real difference.
Paint a feature wall in a calming blue or green to mix up the room and also help you sleep easier.
Kitchen
Painting and replacing all the handles on your kitchen cabinet doors is the easiest way to make the most dramatic change. Picking a light colour will really freshen up the room and make it look larger.
These days you can paint just about anything. There's even paint for tiles and laminate, which means you don't need to knock out tiles and replace – you can just paint over it and it will get you by for a while.
Here are some more DIY kitchen hacks and tips to think about before you started.
Laundry
The laundry is a pretty neglected room but with some simple updates you can turn it into a functional space you may even want to spend more time in.
Some basics that you can add to spiff up your laundry are cupboards that have an integrated ironing unit with a space to hang freshly pressed shirts.
If you have a standalone sink, look at building a bench space around it to make it more usable when your handwashing your delicates.
We have plenty of Cheap Home Renovation Ideas for a bit of extra inspiration and if you need a helping hand, there are plenty of Airtaskers that can help you get your DIY home renovation task done.
This article was written by Airtasker – Zoe T.
Got any other home renovation hacks? Let us know in the comments below!