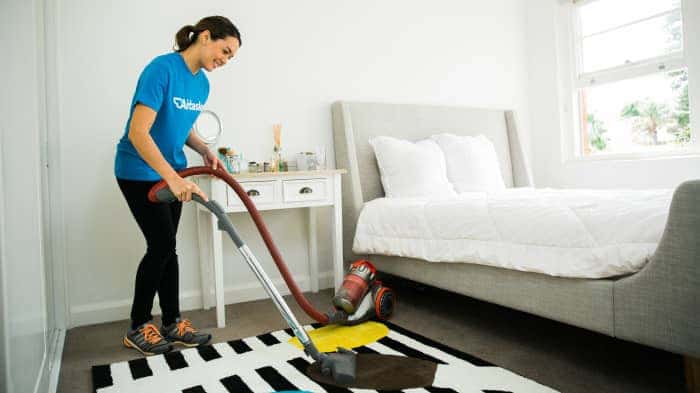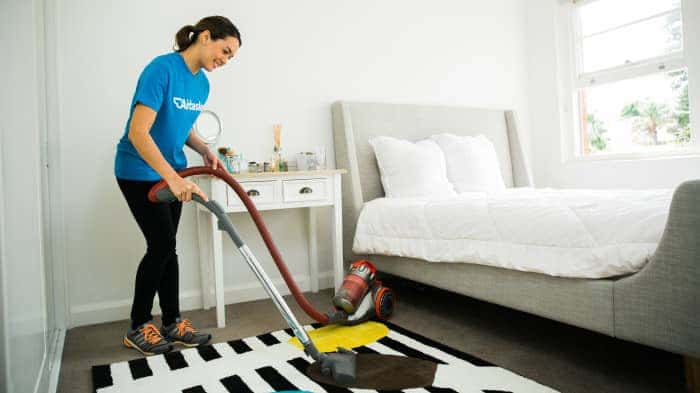 Long weekends are the perfect opportunity to get DIY jobs done around the home, which would usually take a little longer than your average two-day weekend.
It allows more time for preparation, taking your time and a perfect finish. Maximise your time by pre-planning what you are going to fix or build and try to keep it to two or three items, depending on how long it will take.
Next, try to rope in the rest of the family to help (especially with the promise of chocolate after) and get the jobs done a lot faster. You could also post a handyman task for a bit of extra help. Let's take a look at some of the big DIY jobs you can get done this long weekend.
Painting & wallpapering
Pick a room or perhaps a couple and freshen them up with a new lick of paint. New paint will automatically lift a room, which is important when you're about to spend a lot more time indoors over winter.
Rooms that you use frequently, such as the lounge room, kitchen and bedrooms are a great place to start. You could then look at painting the rest of the smaller rooms over the next couple of weekends.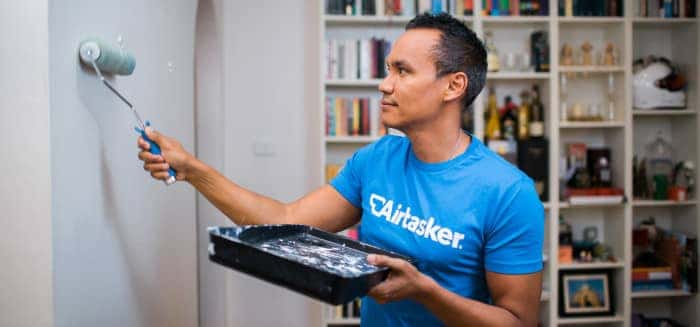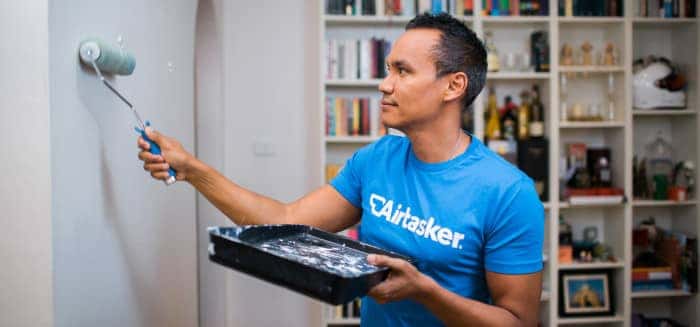 If you are thinking a complete colour change to transform your current interior design you may want to test this before you commit. Paint a couple of different colours or shades on the wall and watch how it looks over various mornings and at night to see if you're happy to have the entire room that colour.
Bathroom re-grouting
The bathroom can show it's age after a few years and if you're not looking at replacing the tiles anytime soon, you might want to think about re-grouting the tiles.
It used to be a big task, but these days you can buy a grout remover tool to easily remove the grout without chipping the tiles. Once the old grout is removed, replace it with new grout that is the same colour. Let it set and then remove excess grout from the tiles will a damp sponge.
Re-coat the veranda
If you're like us and entertained a lot outdoors over summer, your deck might need a bit of love. Keep it in good shape by giving it a good high pressure clean, sand it back to remove scratches and apply some new varnish or paint to protect it over the upcoming winter months.
Gardening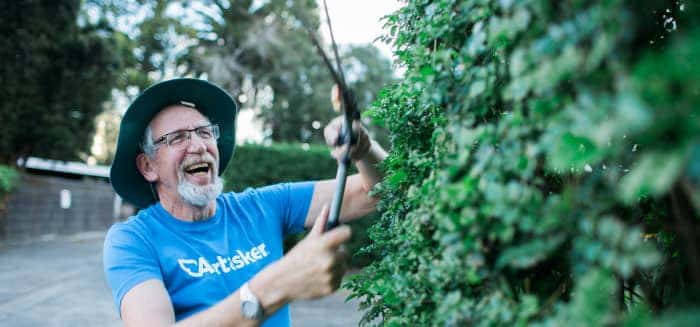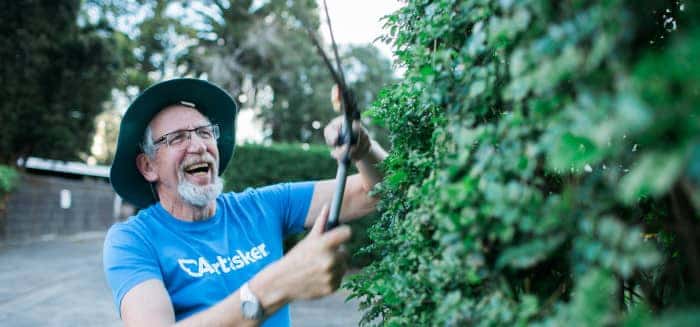 This is the best time to prepare your garden for spring believe it or not. Getting rid of all the dead plants is only the start. You'll want to think about what blubs to plant and mulch for protection from the chill.
For everything you need to know about gardening this season read our Autumn Gardening Tips
De-cluttering
Clutter can build up quickly but if you stay on top of it it's always manageable. Start by having a look in your wardrobe at the summer clothes, was there anything you didn't wear in the last few months? Put it in a bag and drop it in a charity bin because if you didn't wear it last summer, you probably aren't going to wear it next either.
Once you've cleared out some items, consider packing away the summer dresses and singlet's, and replace with some transeasonal items.
Another space to declutter is the shed and garage, which can turn into a dumping ground. Take a look at what you can get rid of and sell it or arrange a council pick up.
To clear up the rest of your home, find out exactly How To Declutter and Organise Your Home
Update lights
If there are light globes that have blown out, now is the perfect time to replace them all in one go. Also take a look at your garden lighting https://www.airtasker.com/blog//gardening/home-gardening-lighting-tips/ to check that when the days get shorter, you have enough light to help you get from your car to your house without falling over steps and branches.
If you need new lights put in, you might want to consider hiring an electrician https://www.airtasker.com/tradesman/lighting-solutions/ who can help installing your outdoor lighting.
Window cleaning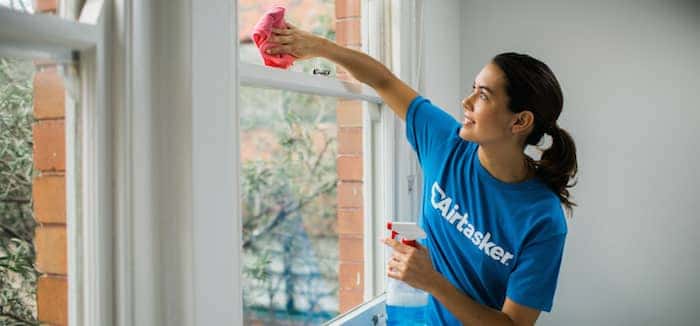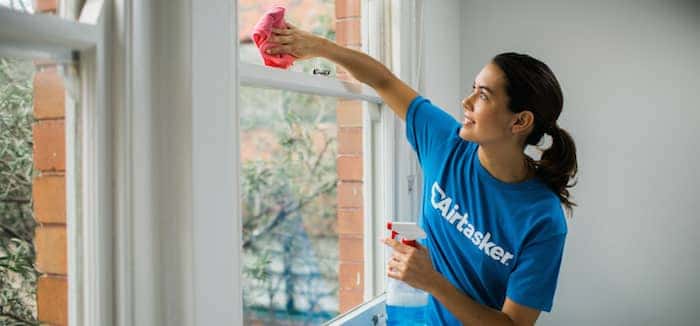 Cleaning your windows is not something that you're not able to do in your weekly home cleaning, so now is the time to do them all in one go. Arm yourself with a broom to get rid of cobwebs, a ladder for the hard to reach windows, and window cleaner and squeegee. You'll love how your windows will sparkle afterwards.
What home DIY jobs are you doing this long weekend? Let us know in the comments below.