Got a feeling of emptiness in your stomach around the time the clock strikes 12 in the morning? Well, it sounds like you've got a case of the 'midnight munchies'.
Although your local Dominos and Thai restaurant might be closed, there are still plenty of places busy cooking delicious food that an Airtasker can deliver right to your door. To help, we've compiled a list of the top midnight food delivery options in Sydney.
Chat Thai
If you're hankering for a northern Thai feast in the middle of the night, then Chat Thai is your place. Its Thaitown Haymarket branch is open for supper serving an extensive menu till 2am. Whether its old favourites such as chicken satay skewers ($2 each), chicken chilli basil ($14) or pad thai ($9.90); a delivery of a delicious Chat Thai meal is always welcome.
Golden Century
Where do Sydney chefs head for dinner after they close their kitchens, rumour has it Golden Century is the spot. It's popular for its salt and pepper squid and crisp-skinned chicken, but for $44 per person, the banquet will give you a taste of everything.
Open until 4am, it suits hungry late night revellers and busy Airtaskers delivering midnight munchies!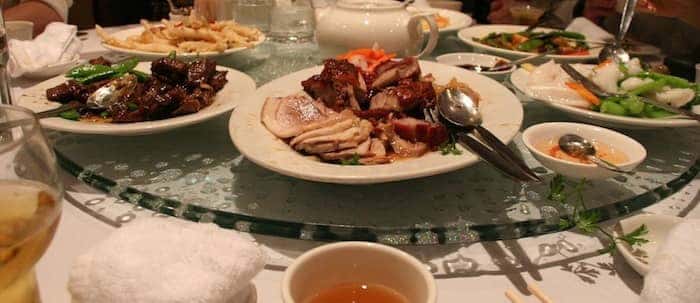 Wondering what other types of food delivery alternatives are popular on Airtasker? Check out our Top 5 Airtasker Foods Delivered list.
Mamak
It's another inner city staple, which if you haven't been to yet, is an absolute must. Mamak has introduced Sydney-siders to the wonders of Malaysian food with their moreish puffy roti bread along with their curries jam-packed with flavour.
With lines of hungry people often queued around the block, have an Airtasker wait in the line for you while you enjoy your night. Mamak is open till 2am on Friday and Saturdays.
Harry's Café de Wheels
A Sydney institution, Harry's Café de Wheels has over 70 years experience of supplying pies to the locals of Woolloomooloo.



Source: Cookies and Tomatoes blog
These scrumptious pies are arguably the best pies in Sydney with a signature Harry's Tiger beef pie topped with mushy peas, mash and gravy (image above). But if pies aren't your cup of tea, they also have other favourites such as pasties, sausage rolls and hot dogs.
Pancakes on the Rocks
It's open 24 hours a day, every day. Yes, that means if you ever have a pancake craving, you are in luck to tuck into a banana pancake stack regardless of the time at Pancakes on the Rocks.
A favourite amongst tourists and teenagers post school formal, Pancakes on the Rocks has both sweet and savoury menu options. For people with a serious sweet tooth, you can't go past a Devils Delight ($14.95), which is a stack of chocolate pancakes topped with strawberries and ice cream – enough to satisfy any midnight craving!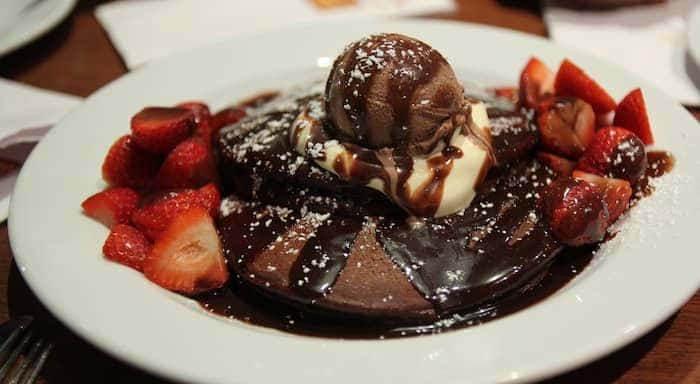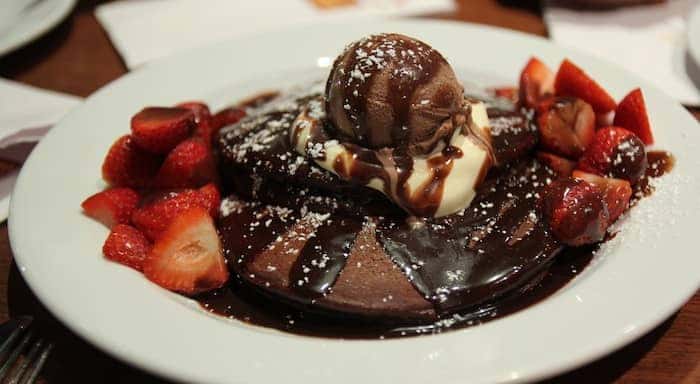 Source: feedmygrumbles blog
We suggest that every member of your party choose something different so that you can swap and taste a variety of pancakes.
What's your spot for a late night feed? Let us know in the comments below.