Let's face it, we've all made ourselves the promise to cook more homemade meals. And while our intentions are sound, the reality is we are often too busy to shop, decide, prepare and cook a hearty meal every day. Often the temptation to grab a quick bite from the local takeaway is all too tempting.
Hey, it's ok to 'break the rules' from time to time and indulge in your favourite dish at home in front of the TV watching re-runs of Big Bang Theory (or is that just me…). But what if the restaurant you want to order from doesn't deliver? Well that's no longer a problem as Airtasker makes it simple for you to hire a Runner and get your takeaway food delivered to your door.
With plenty of food delivery tasks on Airtasker, we thought we'd share the top 5 to get those taste buds salivating.
1. McDonald's
The Big Mac, Chicken McNuggets and Frozen Cokes are some all-time favourites from the world's most popular fast food chain. But without a delivery option, you need to go in-store to satisfy your Maccas craving.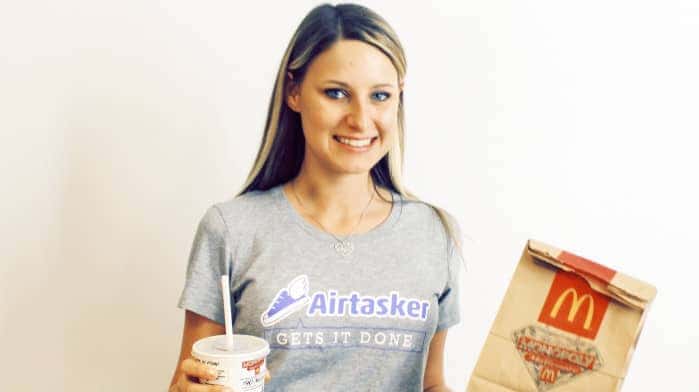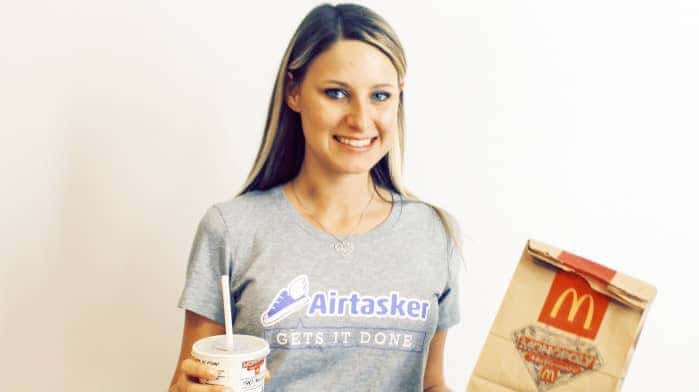 Regardless if you're glued to the couch after too many vinos or perhaps the kids are sleeping, a McDonald's delivery is the perfect solution when you can't leave the house.
It will only cost you around $10 for Macca's to get delivered to you which is on par if you consider to cost of petrol and your time to buy it yourself.
Here is one of our favourite McDonald's delivery tasks posted by Will, who was lining up at the Apple Store to get his hands on the latest iPad and needed some breakfast.
2. Pho
Pho is the new 'must-eat' food of the moment, so it's of no surprise that people are searching high and low for the best Vietnamese noodle soup they can find.
In Sydney, the majority of the best places are located in Sydney's West, meaning it's harder for people not living in the area to get to. Lucky Krisan was stuck at Milsons Point but found Airtasker Yuqi, who picked up four Pho soups from Pho An in Bankstown and delivered the soups right to her door for $30.
3. Mr Crackles
Founded in Darlinghurst, Sydney these guys do a seriously mean pork roll and lucky for most partygoers, open to the wee hours of the morning.
However it also attracts a queue…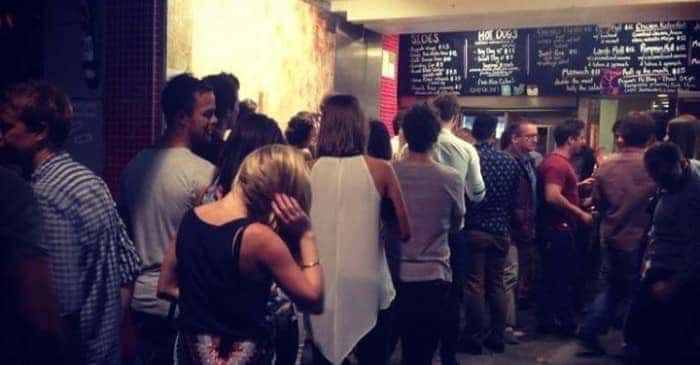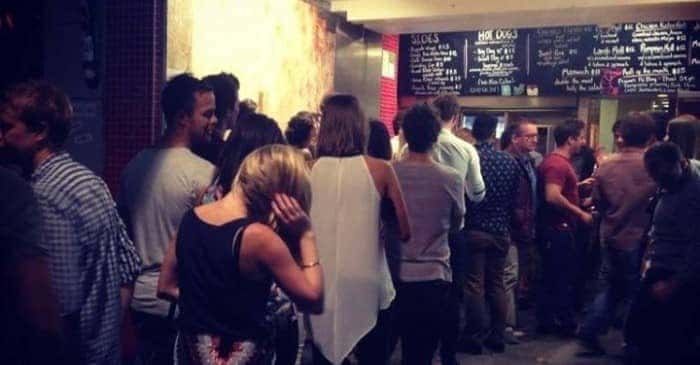 For an office lunchtime meal, Luke put a food delivery task up on Airtasker for seven rolls and got them delivered across the city by David for just $20.
Perhaps you should give it a go and get your own Mr Crackles delivery.
4. KFC
It may come as a surprise, but KFC is the most popular fast-food takeaway delivery request on Airtasker. Although buckets of the Original Recipe Chicken may not be for everyone, people can't get seem to get enough of the Colonel's 11 herbs and spices.
Josh posted the most impressive KFC delivery task to date with a variety of Popcorn chicken, Crispy Strips and more for a $10 delivery rate to the Airtasker.
Hmm i'm feeling like a KFC delivery of my own right about now!
5. Messina
This list would not be complete without a mention of the popular ice-creamery in Sydney and now also in Melbourne, Gelato Messina. Priding themselves on lip-smacking flavour combinations of gelato, their ice-cream cakes is what puts them above the rest.
There's just one big issue, you'll notice as a pick up and care instruction they recommended safe travel time is around 35 minutes. So you can understand why we've seen a few Messina delivery tasks on Airtasker, even here at Airtasker HQ for me.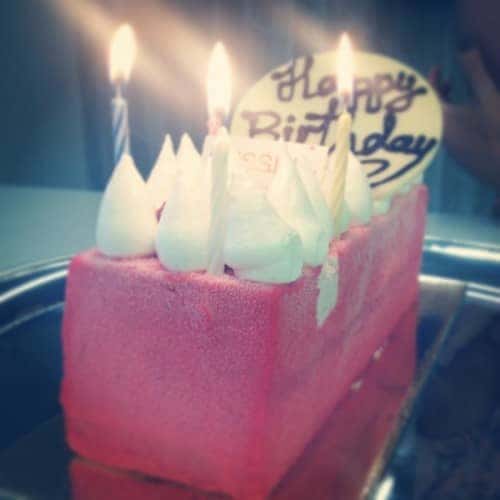 What food would you get delivered to you by an Airtasker? Let us know in the comments below!
Or test it out yourself and get some great food delivered to your door!