It's nearly the end of financial year, which means it's a great time to buy big household items for an absolute bargain. Shopping is the easy (and fun) part but it can be a real headache trying to work out how to fit a bedroom suite into your tiny VW Polo.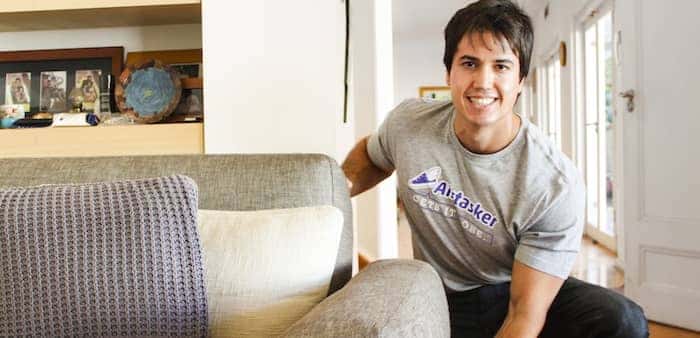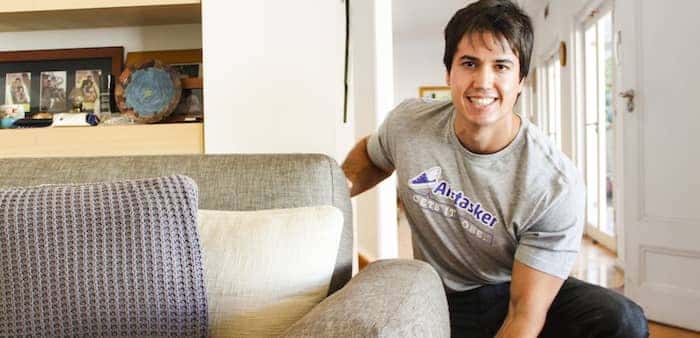 Getting furniture delivered to your home is great but many places will charge a premium cost to have it dropped off. Some even offer an assembly service as well so that you don't have to lift a finger.
To help you make the best decision we're comparing the top 5 furniture stores in terms of costs, hidden charges and timing. However before we get started, did you know that Airtasker could also help you out?
With people loving the flexibility, low-cost and full-service approach, it's no surprise that furniture pick-up, delivery and assembly all feature in the Top 5 tasks on Airtasker.
To give you an idea, here are some estimates on Airtasker costs:
Furniture assembly
– Most frequent amount $50
– Average amount $78
Furniture Delivery
– Most frequent amount $50
– Average amount $83
Here are the top 5 furniture stores in terms of costs, hidden charges and timing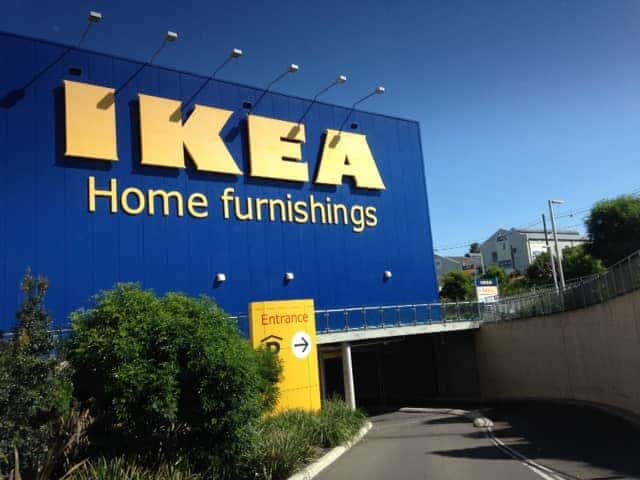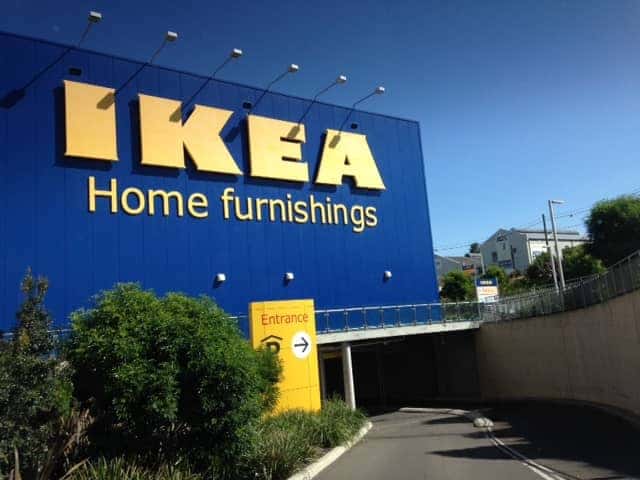 1. IKEA
With thousands of home accessories at a low cost, this Swedish megastore is like the Willy Wonka Factory, only for adults. The maze inspired store structure means you're guaranteed to arrive at the checkout with items you didn't intend on purchasing. So how do you get it all home?
IKEA has the most extensive service offerings but for getting things from A to B here's a round up of what they can do for you:
Book a van
In a partnership with GoGet you can hire a van by the hour, however there are some catches e.g. a $500 security deposit.
Cost depends on membership type but as a starter it's around $13.90 per hour plus $0.40 per kilometre. In other words, from Ikea Tempe and to Sydney CBD it's approximately $27.80 + $ $3.72 = $31.52 to drive your items home within 2 hours.
Home Delivery
A delivery via Ikea is a next-day service, available seven days a week. However costs depend on your location. For example from Ikea Tempe to Bondi it's a minimum $89, with larger deliveries (over 5m2) attracting an additional charge.
If you are moving or have just finished your renovations, check out Airtasker's Top 5 Moving Tips.
Assembly
To have your furniture assembled Ikea has partnered with Install2u. They have a number of different fees as specified below:
– Call out fee: $35 (regardless of how many items)
– Packaging removal/ disposal: $15
– Cost for putting together items falls into four groups:
Group 1: $20 (e.g. coffee table, office chair, mirror)
Group 2: $45 (e.g. bedside table, bookcase, desk)
Group 3: $70 (e.g. sofa-bed, cot, 6+ drawers)
Group 4: $95 (e.g. bed with storage, bunk beds, L-shaped sofa)
Alternatively, you can check out the Airtasker blog post on How To Move IKEA Furniture
Shopping and delivering
IKEA can buy your products and deliver to your home or business. This service starts at $99.
2. Domayne
Domayne has a passion for design and offers both delivery and assembly services. The good news here is that you're not likely to need anything assembled as most items sold at Domayne arrive completed.
Delivery
It's a flat fee of $79 Monday- Saturday.
Assembly
It's important to note that the assembly service is only on Monday to Friday at $85 but as mentioned you're not likely to need it. For example a 4-piece bedroom package only needs the bed to be put together as the drawers and bedside tables are all ready to go.
3. Freedom
This national home and garden store has little information on their website, so you will need to call your local Freedom store for more details.
Delivery
Freedom can deliver to your home, however they charge more on weekends. As a rough idea, a three-piece bedroom ensemble is a minimum $90 Mon-Fri and $109 on weekends.
Assembly
Assembly will cost you around $80. This means you're looking at $170 to get it to your home and set up.
4. Fantastic Furniture
This market-stall turned mega supplier with up to 70 stores nationally, offers a competitive delivery rate but no assembly service.
Delivery
They stay true to their brand name, fantastic, in terms of a low delivery cost at just $65. Items can be dropped off Monday to Saturday.
5. Nick Scali
Nick Scali, one of Australia's largest importers of lounges, offers both delivery and assembly in metro areas within two days.
Delivery
The biggest downfall is that pricing is 'per item', which can add up. For example, a bedroom ensemble will cost $90 but if you want to add accessories it will cost an additional $35.
They also have a minimum delivery fee of $75 with only cash and bank cheque accepted on delivery. Credit cards are accepted 48 hours before but only in store not over the phone.
Assembly
While Nick Scali charges a premium on delivery, there is a silver lining – they will unpack and put the new furniture together for you for free.
However all packaging is left that the premises i.e. you have to clean it up!
With Airtasker you don't need to worry what (or not) aftersales services are offered by your preferred store. An Airtasker can be there at the right time to make it a stress free experience without the added cost.
If you're not convinced check out this article on Weekend Notes about a lady who had been to IKEA, see something she liked but wasn't sure how to get it home and didn't want to waste a day of her weekend putting it together.