It could be your first home purchase, a rental move or even making the leap to head overseas. Regardless of why it's an exciting time but it can also be stressful, so a helping hand is always welcome or sometimes needed.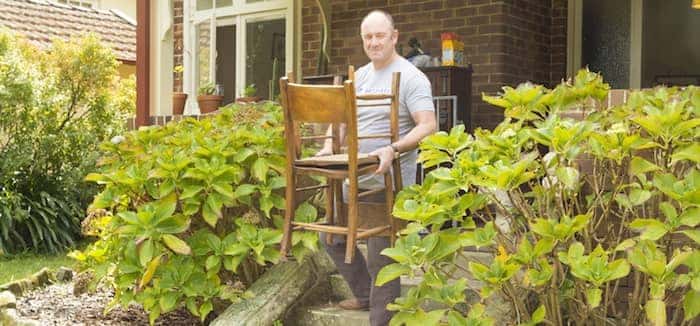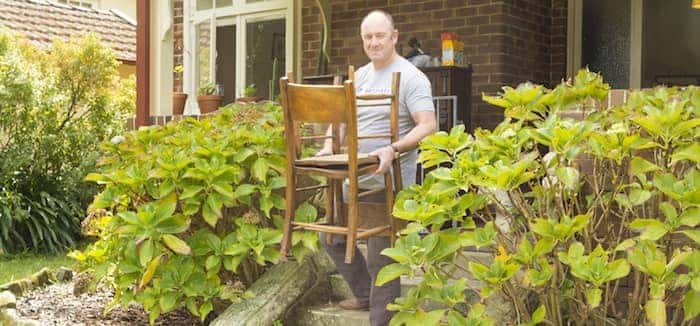 After noticing a few tasks on Airtasker removals asking for help moving furniture or even the entire contents of a home, I decided to reach out to a couple of Task Poster's to get first hand accounts about their experience from start to finish.
Round the corner move
Tash had decided to move from her share-house in Richmond, Victoria into her own place but really loved the area and wanted to stay local. Lucky enough for her, an apartment became available just around the corner. However, she couldn't lift some of her bigger items, such as the couch and fridge, by herself and need some help.
Only requiring a couple of guys and trolley to move furniture, professional moving services weren't necessary. Not wanting to bother her friends or housemates she decided to use Airtasker.
After watching a quick how to get started video, Tash posted a task for a strong guy to come over help her move for 3 hours. Airtasker Richard made an offer on a Tuesday and the following Saturday at 10am he was there ringing the doorbell with a friend to help.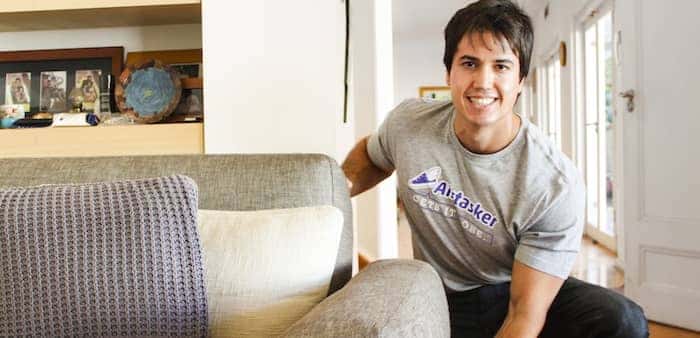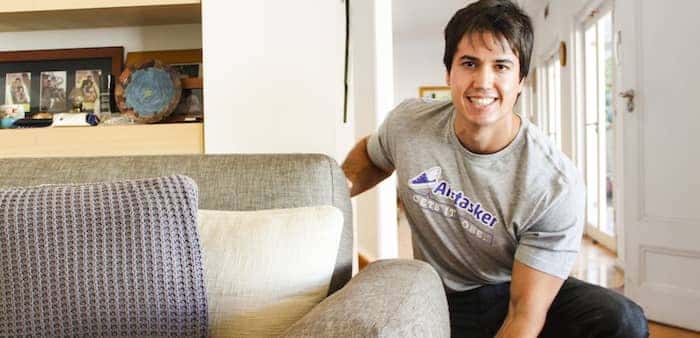 With the wonderful help from the two guys, Tash told me that in just a few hours she was out of the house and into her new pad. She paid the $150 after all their hard work and said there was no way she could have done it without their help.
Need advice on how to organise your moving day? See our Moving Home Checklist
Moving houses
Moving the contents of a house you've lived in for 10 years means there's a lot to pack up, throw out and move. This is the problem that Dean and his wife, Susie, had but they also had the additional issue of a 2 year old and another one on the way, which meant Susie couldn't do too much.
So, they turned to Airtasker to find someone to pack and organize boxes a couple of days a week, while Susie could work from home, meaning they still had time on weekend to look at houses.
After negotiating a fee with Airtasker, Lauren, the University student was able to give a helping hand wrapping and packing for two days at $20 p/h, which meant a total of $320 that she could put it towards her study fees.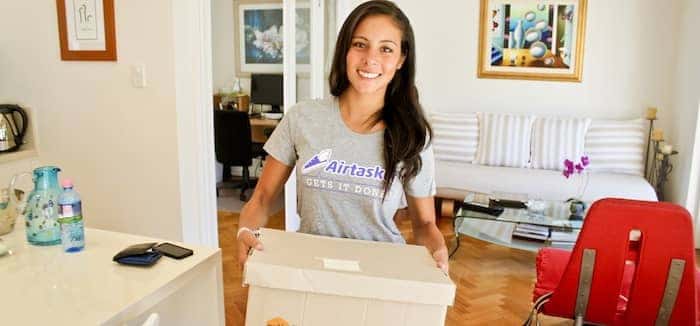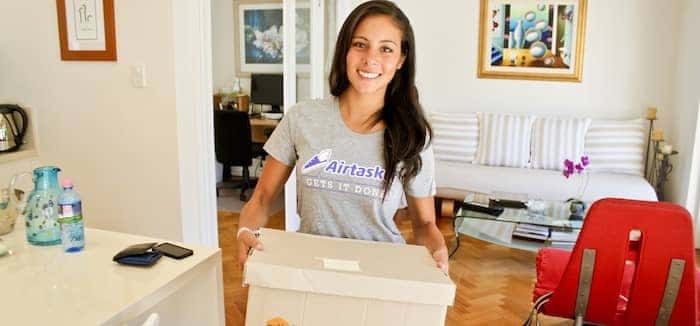 Susie and Dean were so thankful that she managed to pack their entire kitchen, lounge room, and clothes, leaving them only with the essentials to be done. It saved them precious time and lucky for them they managed to find a new home quickly.
Opting to do the move without professional help, they enlisted a few friends and also a couple of reliable Airtasker's with trucks and trailers to help.
The result: they were all moved in over the course of a weekend and were eating pizza for dinner surrounded by boxes on Sunday night in their new home.
Thinking of moving? Be prepared and take the first step by downloading the Airtasker App here. It's free to post a task and there are no obligations to hire.
Read our Top 5 moving tips here and if your looking to deck out your new house checkout the Top 5 Furniture Delivered To Your Home.