Want to shake things up in your living room, bedroom or your entire house but on a tight budget? Lucky for you IKEA is the best place to turn to for cheap furniture and additional accessories to brighten up your home.
If you have a big empty room and you are looking to fill it without hurting your hip pocket, IKEA is a great place to find inspirational room and furniture ideas.
Looking for a bit of inspiration? We've put a couple of IKEA room ideas together for you below.
Bedroom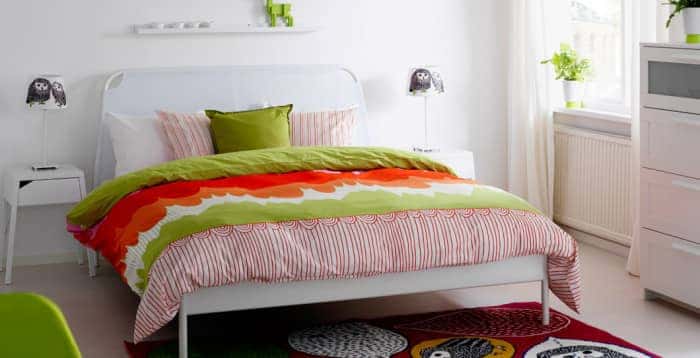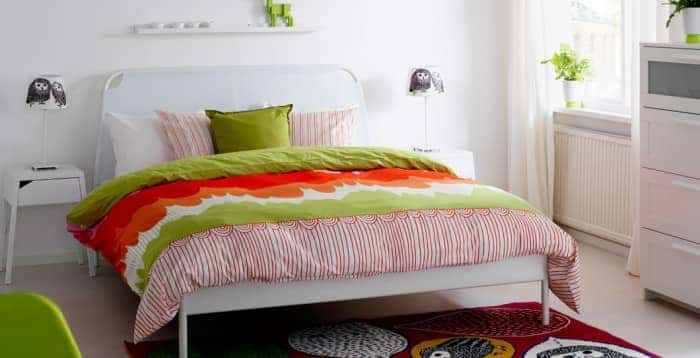 Source: DUKEN bed frame – $220AUD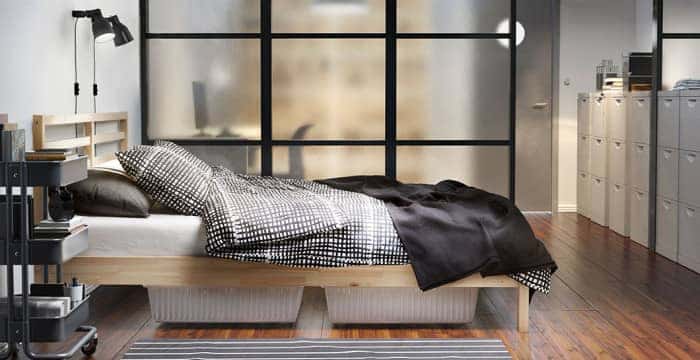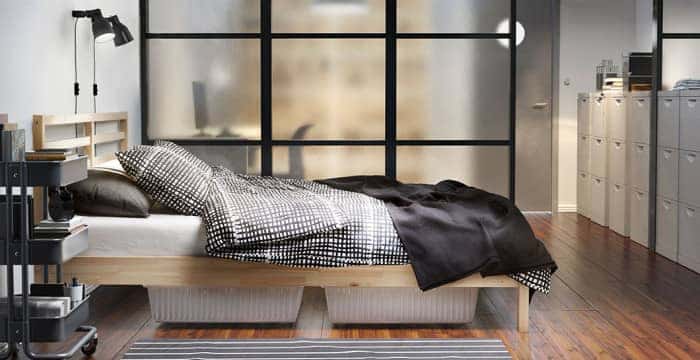 Source: TRAVA bed frame – $119AUD
These two bedroom images show the versatility of a simple bed frame with quality interior design. Stylish and sleek, you can explore many more IKEA room and furniture ideas in their latest IKEA catalogue.
Not sure how to get your new bedroom suite home? Find out Katie's IKEA Pick Up and Delivery solution.
Lounge room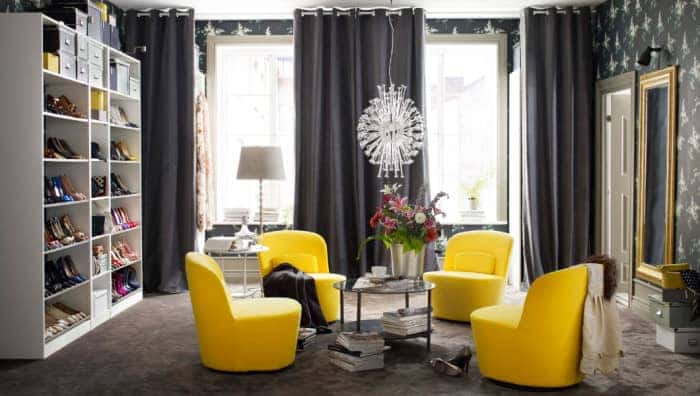 Source: STOCKHOLM chair – $399AUD each
A lounge room that you can update along with the changing seasons (and trends) is the way to go as you can see above.
However sometimes life is about breaking the rules, in which case the following bright sofa will bring the instant 'wow factor' to your living room. Plus the multi-colour gives you plenty of secondary colours to choose from – just don't go overboard and end up with a fruit salad.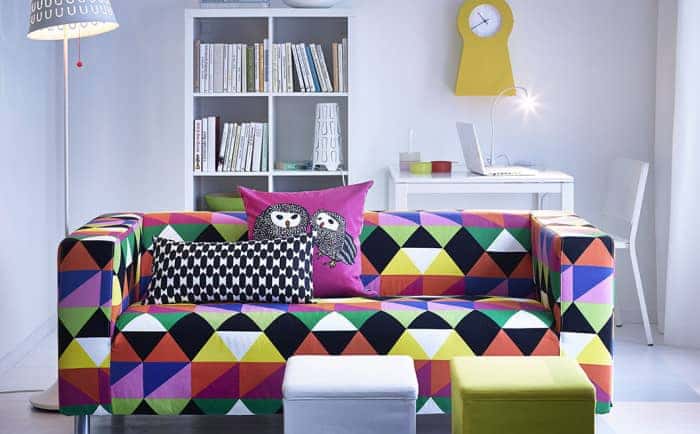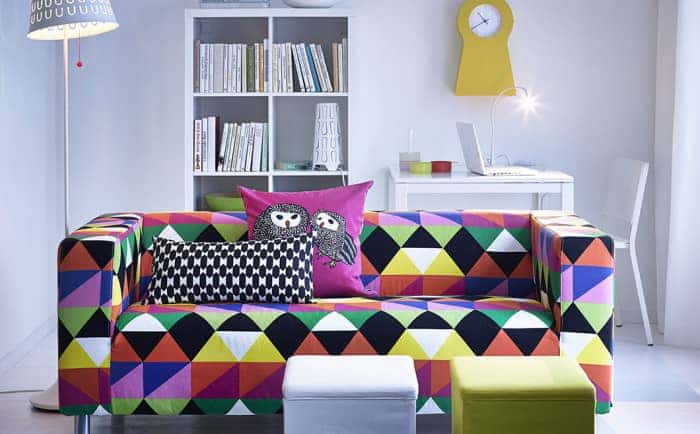 Source: KLIPPAN two-seat sofa – $299AUD
Study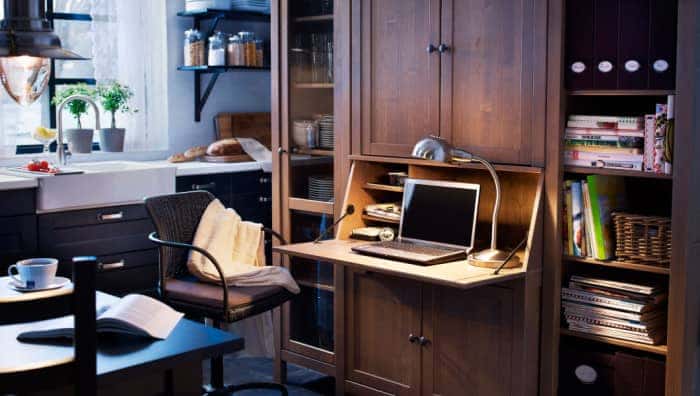 Source: HEMNES Buearu add-on – $499 AUD
You could be crammed for space or perhaps you're a food blogger in your spare time. Either way, this is the perfect solution for you to get work and emails done in the heart and soul of the home – the kitchen.
Storage
Perhaps what IKEA is best known for is its storage solutions, from big cabinets to small boxes or pencil holders, IKEA has it all.
Here are a few of our top solutions: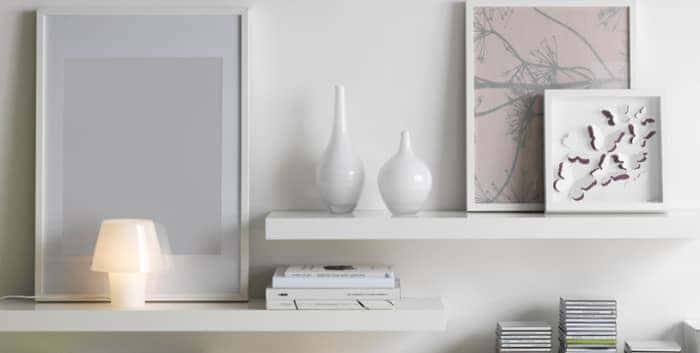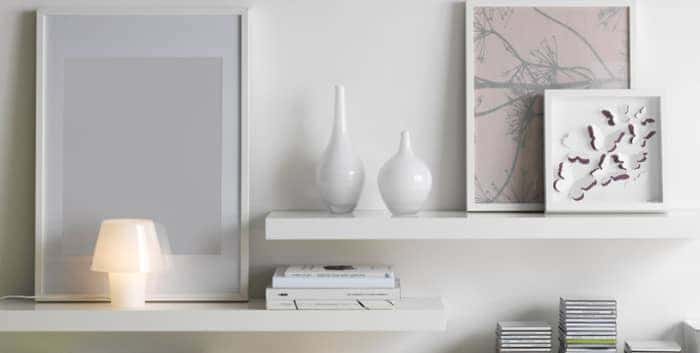 Source: LACK wall shelf – $49.99AUD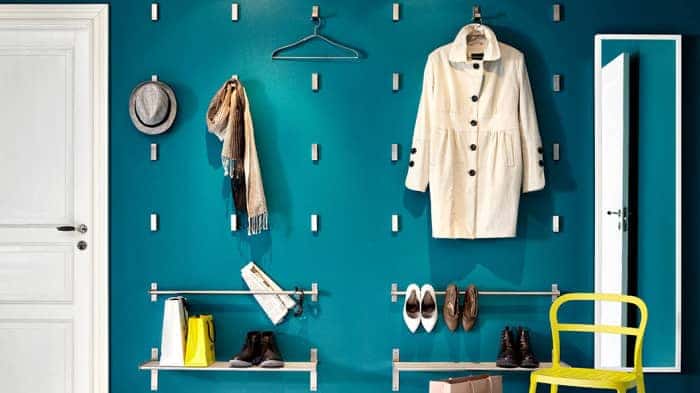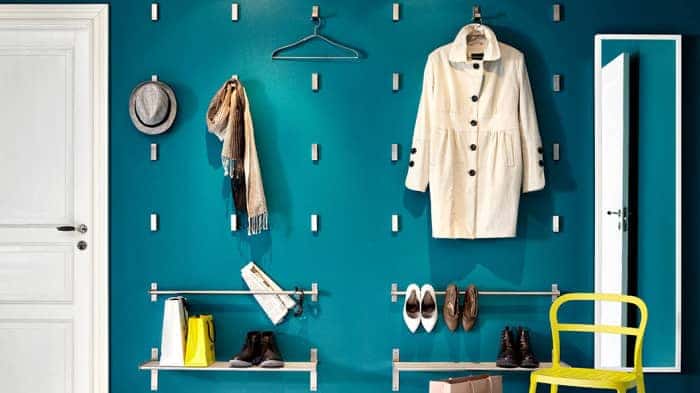 Source: BJÄRNUM folding hook – $19.99/3pack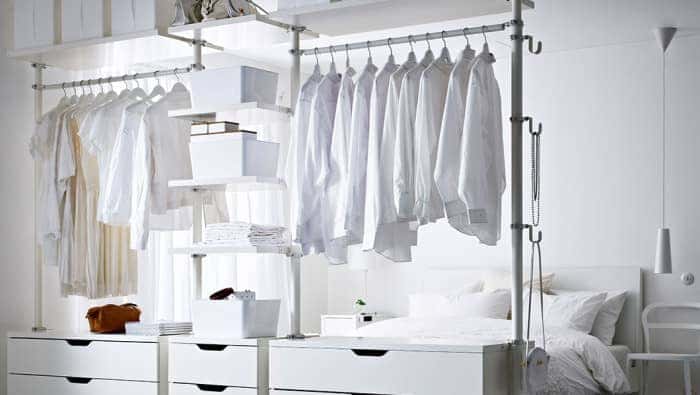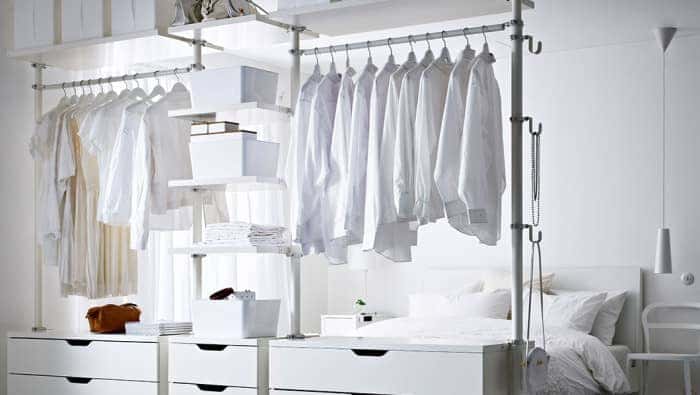 Source: STOLMEN 3 sections – $947.50AUD
Outdoor
Not forgetting the beautiful outdoors, by using bright fairy lights and some cushions you won't mind if there's some cloud about or a lovely sunny day. This is our favourite look below.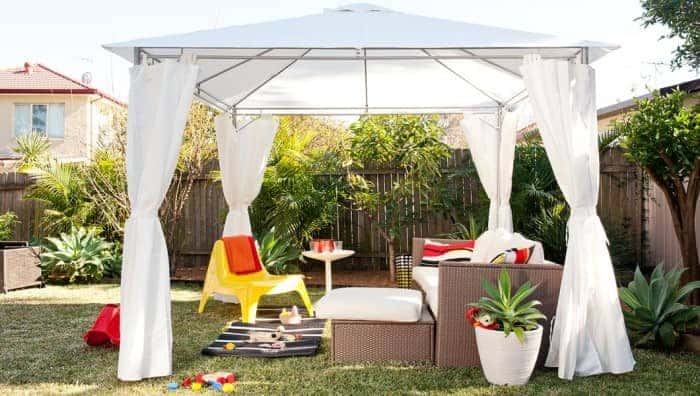 Source: KARLSÖ gazebo with curtains – $169AUD
We hope this helped you get a little bit of inspiration for your next room makeover. Happy shopping 🙂
Don't forget to use an Airtasker to help you with your IKEA Assembly next time you make some purchases!