The summer months are often synonymous with relaxing, going on holiday, and taking a break from school or work. But this season can also be an opportunity to get summer jobs. Children are going to camp, couples are booking their weddings, and people need someone to look after their homes and pets while travelling.
The Australian Bureau of Statistics reports that over 850,000 people have multiple jobs – the highest-ever record since 1994. So if you're looking to embrace the side hustle life and find more income opportunities, this list of summer jobs is for you!
See which summer jobs pique your interest, and sign up on Airtasker to start earning money this season.
How can you make money over the summer?
1. Baking
Spending lots of time indoors to beat the summer heat? Take this opportunity to bring out your baking pans and have fun in the kitchen. Cakes, muffins, cookies, pies, and donuts–yum! It's time to let the world know about your talent as a baker.
2. Cooking
If baking is not your forte, perhaps you can offer more general cooking or catering services for special occasions. You might even find some customers looking for home-cooked meals.
3. Renting out your home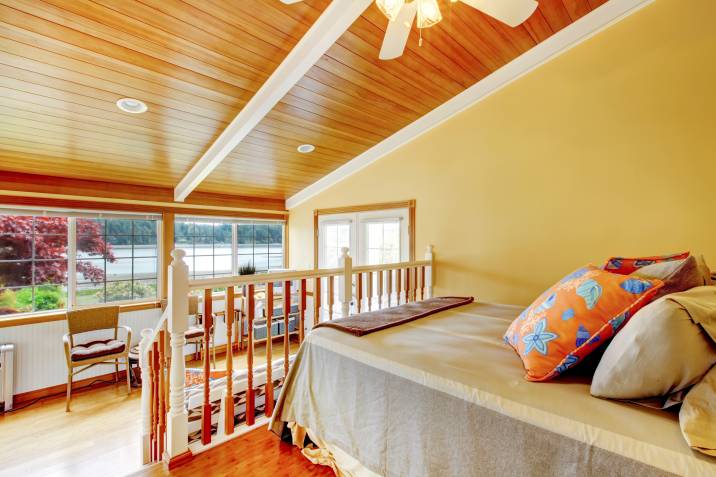 Many travellers are looking for more affordable options than hotels, so why not rent out your extra space? This is especially a good option if you live near a beach, lake, or in a popular neighbourhood.
4. House sitting
You'll be staying at a house and taking care of it while the owners are on vacation or business trips. This falls under a list of easy ways to make money in the summer! Expect that you may have to water plants, do some light cleaning, and bring in the mail, depending on your agreement with the owner.
5. Babysitting
Busy parents or couples who need some time to themselves will have you to turn to when looking for a reliable babysitter! Taking care of kids could also be a long-term arrangement, lasting for weeks or even months.
6. Pet sitting
Many people go on trips during summer, and they can't always bring their beloved pets along. You can offer pet sitting services while assuring your customers their pets are loved and well-fed while they're away.
7. Dog walking
Pet lovers, here's another fun summer job! You'll still be working with animals, but for a shorter duration. The great thing about dog walking is you can have many clients and spend lots of time with cute doggos.
8. Travel planning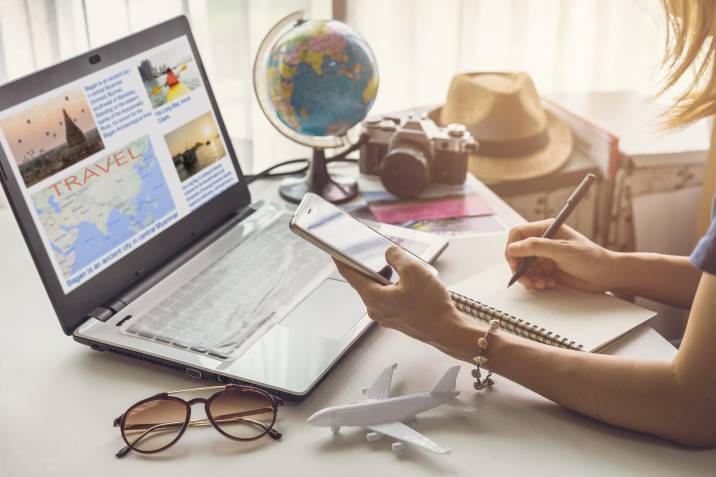 Preparing for trips can be stressful! Make couples' and families' lives easier by organising their flight details, tours, transportation, and dining locations.
9. Event planning
Think weddings, graduations, conferences, and parties! As an event planner, you'll be able to help clients fulfil their vision.
10. Makeup services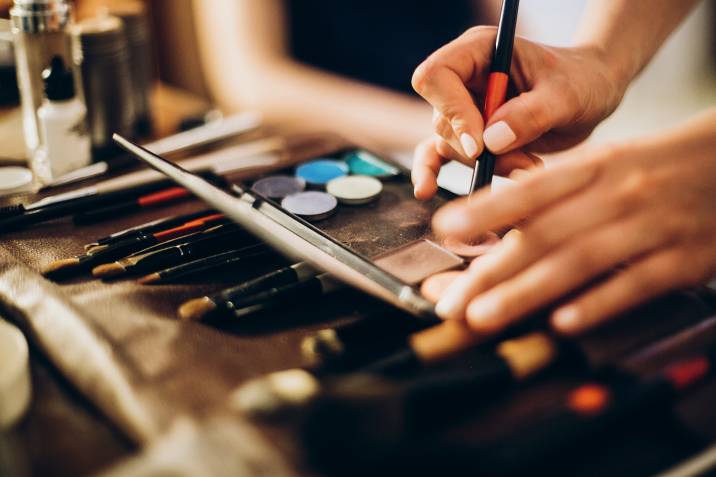 All those hours watching makeup tutorials and practising can finally pay off! Makeup artists often provide their own cosmetics and equipment. They help clients achieve their makeup and hair inspiration for special days.
11. Event entertainment
If you have a talent for singing, dancing, or even performing magic tricks, why not make money off your skills? You can book private events such as children's birthday parties, weddings, and company events.
12. Photography and videography services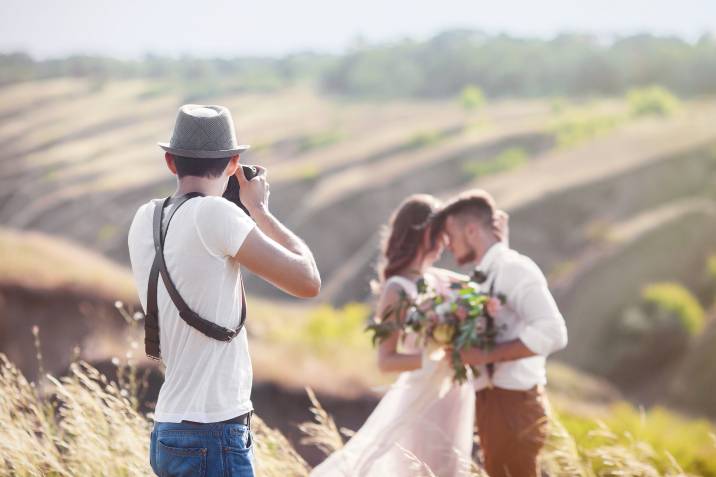 Every event needs photos to commemorate it. While most people use their phones to document milestones, nothing compares to professionally taken photos and videos!
13. Food delivery
Everyone's looking forward to convenience these days, especially getting food without enduring the hot weather. Help someone swamped with work or an elderly who can't go out for food or groceries by delivering orders right to their doorstep.
14. Package delivery
If you don't want to handle food or perishable items, how about general delivery tasks instead? With the popularity of online shopping, you won't have any problem with this as a summer side hustle.
15. Transportation services
It's one of the most common part-time jobs out there. You could be a driver for a tour group, pick someone up from the airport, or become a chauffeur for a wedding.
16. Carpentry
Summer is the perfect season for home improvement projects! Carpenters work on both large and small-scale projects. Some examples are building home extensions and refurbishing wooden furniture.
17. Fitness training
Do you have a knack for fitness and think you'd be a great personal trainer? Help people in your community achieve their fittest, healthiest selves this summer!
18. Gardening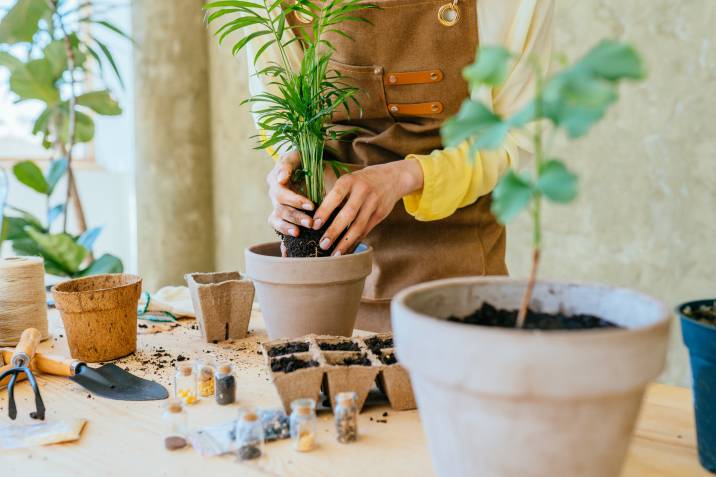 Many people have started gardening projects themselves. But don't worry; There are still lots of homeowners looking for someone to maintain their lawn and garden.
19. Handyperson
Do you have some handy skills? When people are not that adept at home DIY projects and repairs, you can step in to help them out to earn some extra cash.
20. Computer & IT services
Know a thing or two about repairing laptops and setting up printers? You can find many computer and IT side hustles over summer break, from computer repair tasks to IT support and web development.
21. Car washing
Everyone loves a spotless and shiny car, but fewer people enjoy or have the time to wash their own cars. If you're up for the task, car wash jobs are a quick and simple way to earn money over the summer. With cars needing a wash every few weeks, you can potentially have repeat customers and a steady income!
22. Lifeguard
Looking for an outdoor side hustle? Being a lifeguard at a pool or beach can be the perfect side hustle. Before you dive in, you can opt to take some lifeguarding and water safety courses to improve your skills first.
23. Swimming lessons
Swimming is an essential skill that both kids and adults need, and summer is the perfect time to learn! As a swimming instructor, you'll teach people the basics, such as proper breathing and arm strokes.
24. Pool cleaning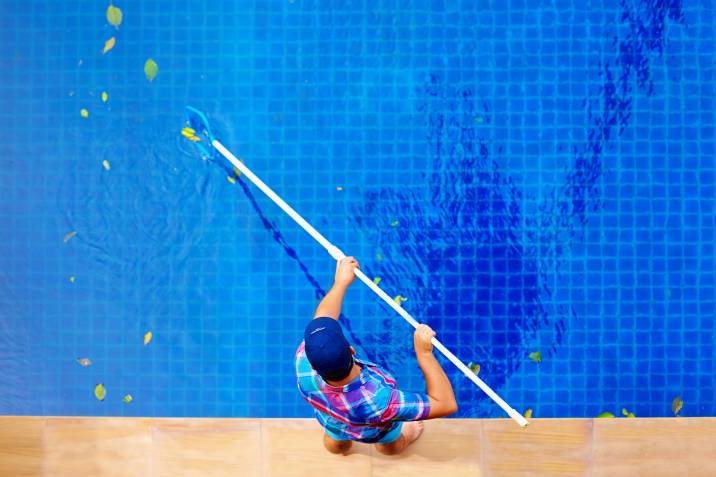 Pool maintenance is a must, especially if one is planning to have an epic summer party. The job may include cleaning the filter and scrubbing the pool's surfaces. Check out our guide for some essential pool cleaning tips you need to know.
25. Product flipping
Summer is a great season for exploring garage sales and thrift stores. This is your chance to buy popular items at good prices and resell them for more online. Do your research beforehand and know what vintage stuff to look out for.
26. Moving services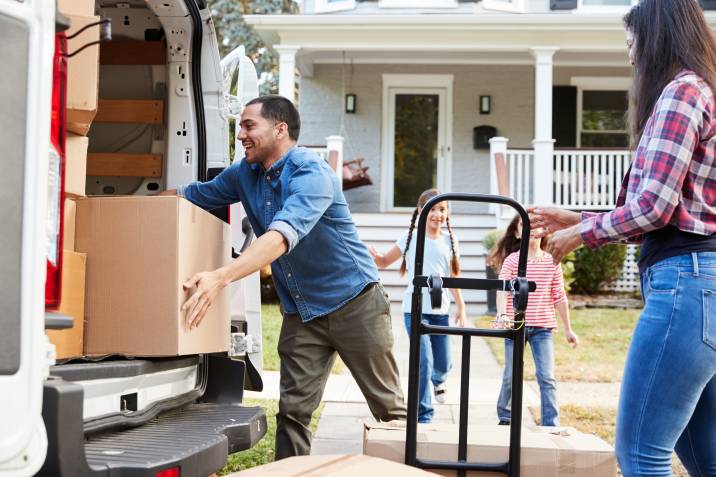 Whether it's a new family moving homes or a college student moving into their dorm, this is a good way to earn extra cash. Offer moving help if you have a spacious vehicle and are physically fit to lift heavy items.
27. Virtual assistant
A virtual assistant helps clients do administrative tasks, such as setting up meetings, managing files, and responding to emails and phone calls.
28. Resume writing
You'll be working closely with clients and getting to know their experiences, skills, and background to craft the best possible resume for their job applications. This service may also include helping clients write a cover letter.
29. Tour guide
Do you know lots of interesting facts and go-to places in your city? Perhaps you live near a historical landmark, park, or museum. Being a tour guide may be the perfect job, especially if you're great with people and would love to show them a great time.
Before that, you might consider getting the appropriate training first. The International Tour Management Institute (ITMI) offers Tour Guide Certifications.
30. Music tutor or dance instructor
School's out, and many children – and adults – are looking for new ways to pass the time. If you have the appropriate skills and instruments and have the patience to be a good teacher, this is the perfect side hustle for you. Music instructors can teach how to play the piano, violin, or cello. Dance instructors can help students learn more about ballet, hip-hop, and many more.
31. Tutoring
Summer is also a time for students to brush up on various subjects, such as English, Maths, and Physics. Aside from tutoring, you can teach public speaking skills or tutor someone for college entrance exams.
32. Transcribing
It may sound easy, but transcription requires skill and precision! Transcribing one-hour-long audio or video recordings could take 3-10 hours. To be a good transcriptionist, you'll need to be a fast and accurate typist and have good hearing skills. You can also get transcription software to help you do the job more efficiently.
33. Translating
Are you bilingual or multilingual? You can make money this summer by becoming a freelance translator or interpreter. Many people need help translating languages like Italian, French, German, Arabic, Chinese, and Spanish.
34. Social media management
Let's say you're always online and have a knack for creating witty captions and engaging content. Managing a small business' social media account, even just for the summer, can be a great way to earn money and hone some skills. At the same time, you'll be helping a small business grow its online presence!
35. Christmas decorator
Looking for a summer Christmas side hustle? You can offer to decorate people's homes for affordable rates. Make handmade decorations if you're crafty, or install Christmas lights if you have some handy skills.
36. Selling holiday arts and crafts
Join art fairs or set up your very own online store for custom gifts, Christmas wreaths, and home decor!
37. Gift wrapping
If you have quite the ribbon collection and are skilful at wrapping presents, this is the Christmas side hustle for you.
Find all sorts of summer side hustles on Airtasker.
You can find countless ways to make money during the summer, and we're here to help you find the perfect summer job. Simply sign up on Airtasker to browse tasks and summer side hustles that match your skills.
Can't find the right job for you on this list? If you're still in university, we've also prepared a list of side hustles for students.