Self-confessed fashion victim with hundreds of pairs of shoes? Or just own the ordinary person's fair share of footwear? Either way, we've compiled a list of shoe storage ideas to store your heels, flats and sneakers and get rid of that unattractive jumble on the floor.
You may not have much space to work with. But you need smart shoe storage ideas to keep things neat and avoid tripping over a stockpile of shoes every day. After all, a mess of shoes doesn't look any better in a larger-sized room!
Here, we've got all the ideas for when you want an open display of your favourites, or for when you prefer to keep your footwear hidden from view.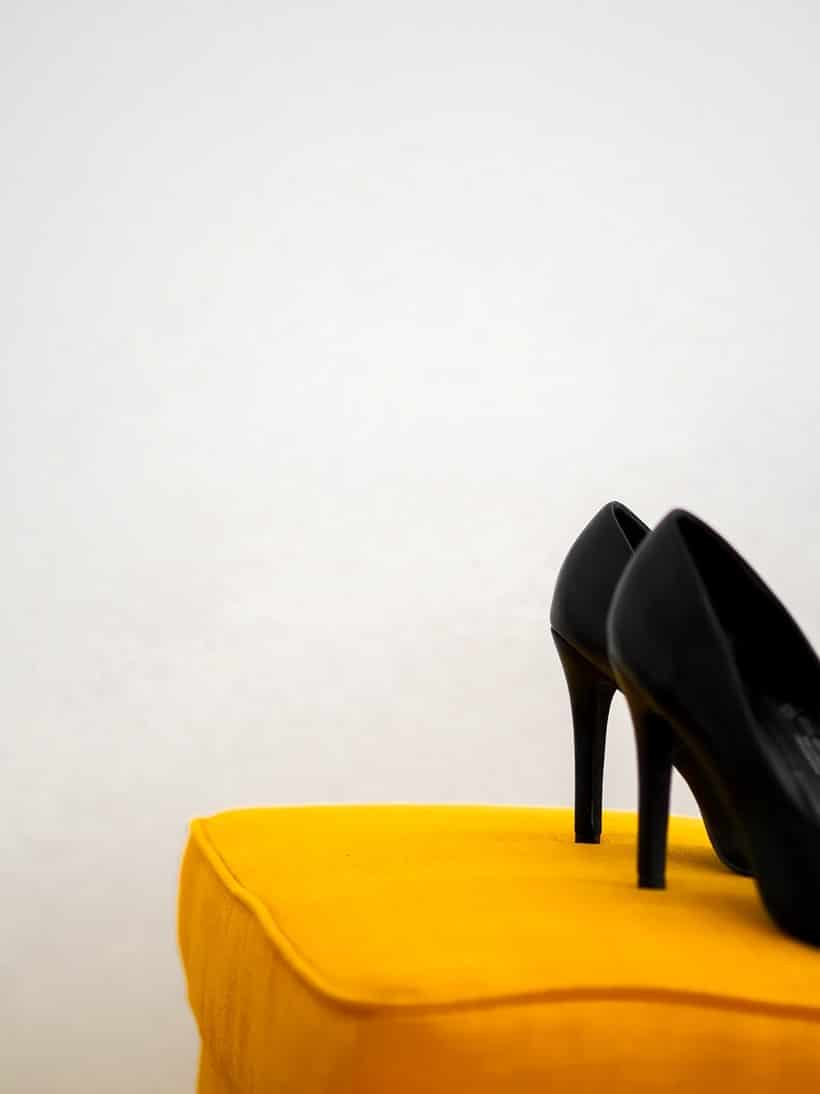 1. Bench seats
If you want to get the shoes out of your bedroom, opt for placing a cushioned bench somewhere along a living space wall. Of course the advantage is that it doubles up as seating as well as storage. The shoe bench can be constructed from a simple cube shelving unit, painted and accessorised with baskets.
2. Purpose-built wall bins
Purpose-built shoe storage units are the neatest way to tuck away your shoes. These slimline consoles can be placed anywhere, even in the narrowest of hallways. They're the perfect way to maximise space, maintain order and enable easy access to your shoes.
3. Drawers with inserts
Or fill drawers with specially-designed holders and separators. Check the home organisation retailers for inserts.
4. Slim hallway cabinets
When closed, these cabinets appear like any other hallway table, perfect for your keys and a bunch of flowers. If you're cramped for space, this is definitely a great solution for smaller homes.
5. Concealed storage
Some hidden shoe cabinets are multipurpose, such as shoe cabinets that when closed, double as a full-length mirror.
6. Modular systems
Modular cubby box storage is great for allowing you the freedom to put them together however suits you. You could even spray paint them in your favourite colour for an easy visual pop. It may not be the cheapest option. But you can buy some high-quality modular units that can be used for just about anything. There's the great added bonus that you can customise how this looks in your home depending on your needs.
7. Under-bed hidden shoe storage
This otherwise wasted space can be put to work. Try opaque plastic under bed storage containers or repurposed drawers. Or, even better, buy a bed with built-in storage compartments underneath to help keep bedroom shoe clutter to a minimum.
Looking for some more inspiration? Take a look at our 65 bedroom ideas for any style or size.
8. Wheeled under bed storage
Add wheels if you have wooden floors or firm carpet to make this shoe storage method even handier still.
9. Curate and display
Showcase your faves. Put out a group of your most stunning pairs of shoes, add a gorgeous clutch or purse, perhaps a framed illustration, or an array of perfume bottles.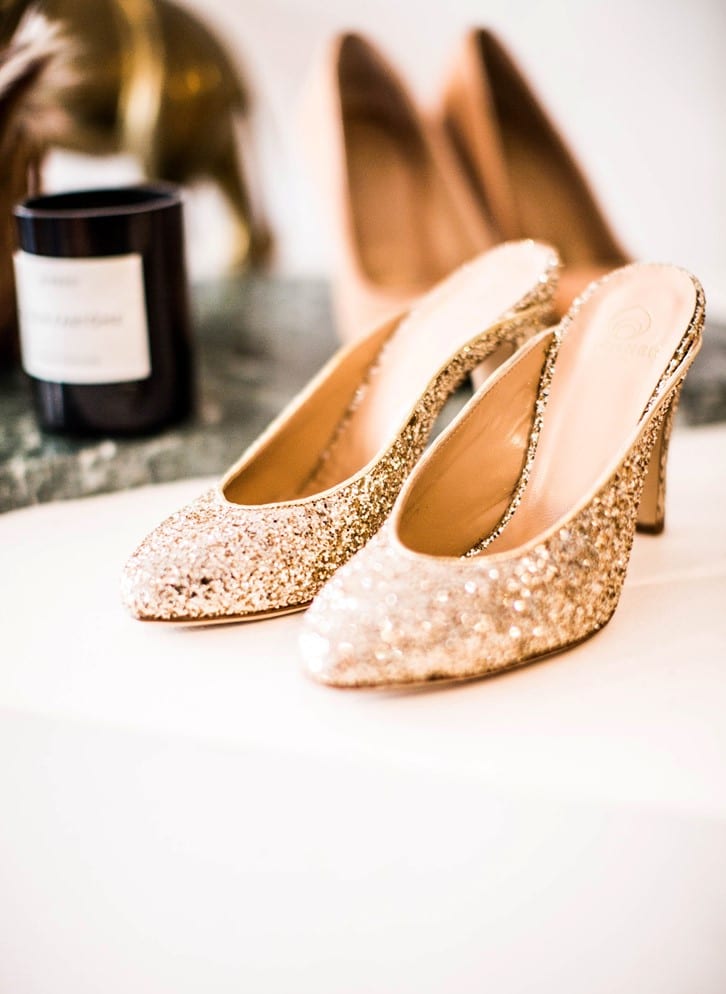 10. Create a useful entranceway
Have a low line commode that fits in your entranceway? Create a mini organisation station by adding hooks above for hats and coats. Keep your most frequently used shoes here and stash the others in the closet.
11. Create a mini mudroom
You may not have a whole room or even area, but you probably have a spare wall somewhere near your back door. Convert it to a mini mudroom with a shoe storage bench and some wall hooks. Voila!
If you're curious to know how much does a professional organiser cost, read up on our updated price guide.
12. Have a boot tray
No space for a mudroom? Just find an attractive vintage or rustic looking tray, preferably with wheels, and keep it near the back door.
13. Revamp existing storage
Look at your existing shelving or cupboards in a new light. Why not add an unexpected pop of colour by giving the inside of your cupboard a striking coat of paint?
14. Add shelving
If you have the space to shelve up a wall to house your shoe collection, great. If not, consider ways you can add a shelf to existing setups, such as a slim shelf added beneath the bench seat.
15. DIY a simple shelf
Making a basic shelf will be easy for someone with DIY skills, but you can always hire a handyman to help you out.
16. Upcycle a vintage cupboard
Repurpose an old cupboard or pick something up from a vintage shop to dedicate to your shoes.
17. Glass-door cabinet
A cabinet with glass doors is a nice way to display a stunning shoe collection.
18. Install open shelving
Once again, a neat DIY solution is to create this ladder shoe shelf. And it's simple enough so that it won't be costly if you need to get a carpenter to make it for you.
19. Add a freestanding rack
Don't have built-ins or masses of storage space? You could add freestanding clothes rack to display a selection of your favourite clothing and footwear. This is great when organising for your week ahead and allows you to get organised for the morning rush.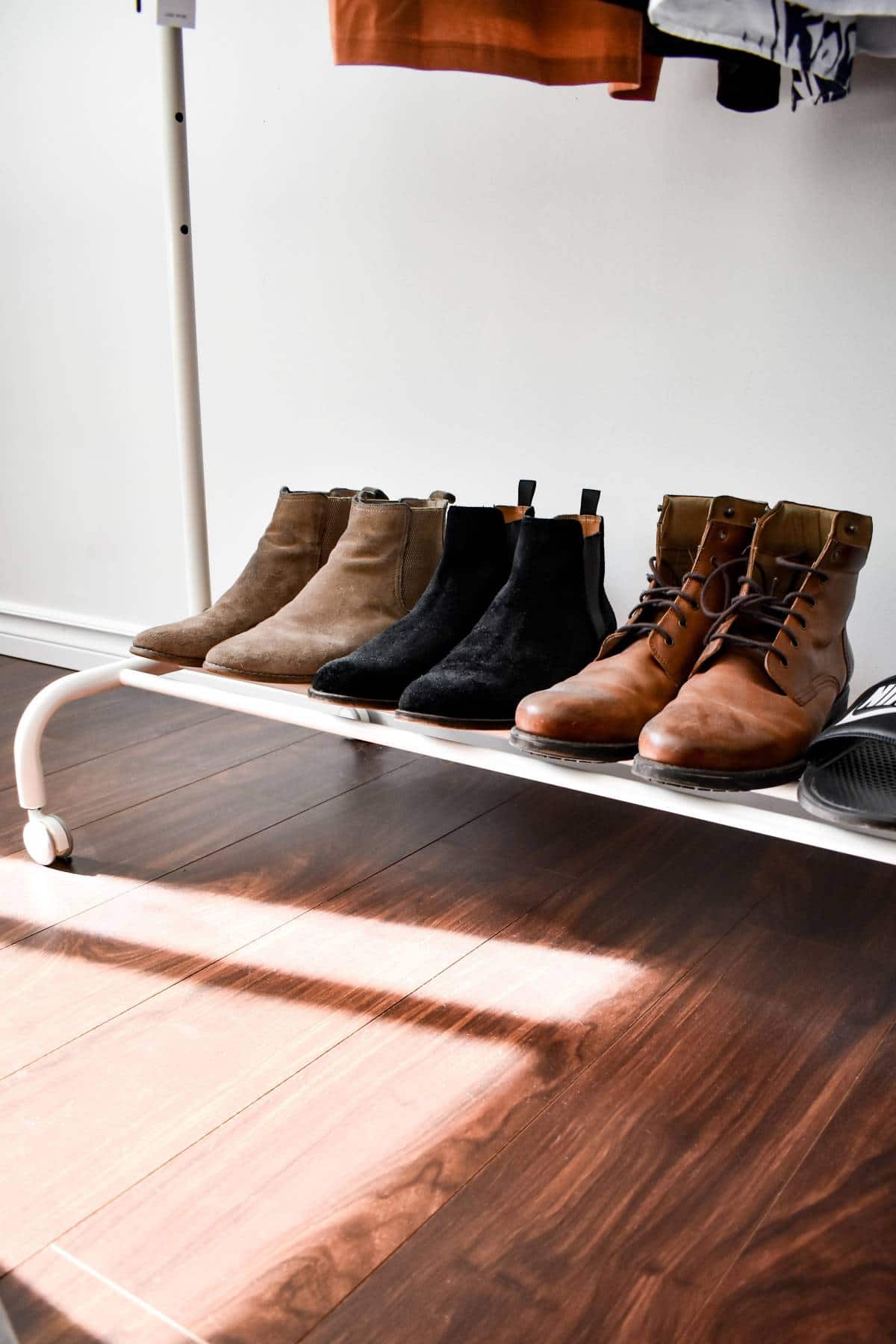 20. Use up wall space
If there's spare wall space up high in a closet or above a doorway, figure out a way to use it effectively. Similarly, if there is unused low wall space, take advantage of it.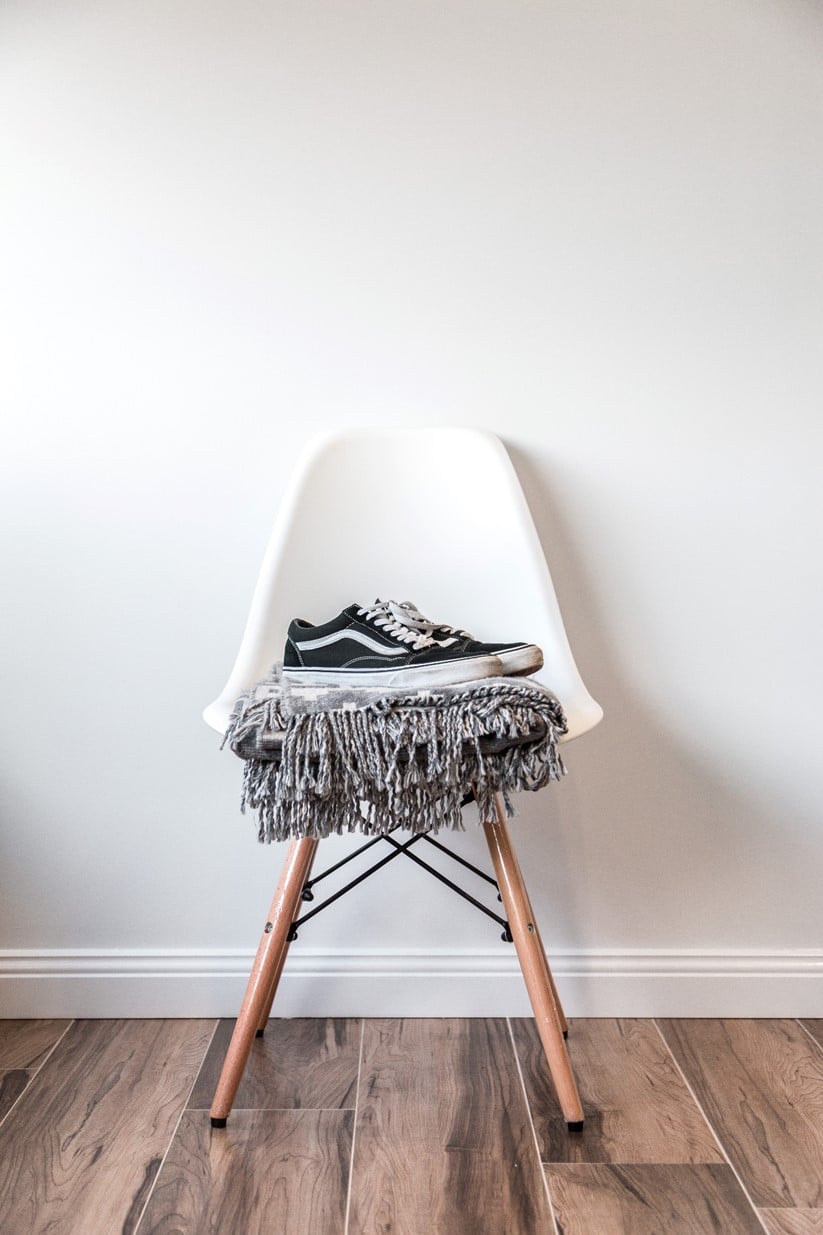 21. Arrange them in lines
You can use strips of wood, plus glue and paint, or make use of your house's mouldings. Or you can buy ready-made stretchy bands that are fixed to the wall. Consider all solutions that take advantage of your wall space.
22. Use the space under your stairs
Understair storage is such a great space to convert into an area which is usable, for instance, you could create a shoe storage room.
23. Use up a corner
A bunch of wood offcuts and some adhesive, and you have a nifty little corner shoe station.
24. Onwards and upwards with ladders
Ladders are definitely having a moment. Maybe it's because they offer up a way to maximise vertical space that appears light and airy. And thanks to all the parallel lines, they're inherently visually pleasing.
25. Easy DIY crate shelving
People who love DIY love crates as much as they love wooden pallets! Versatile and rustic-looking, crates make the simplest storage solution. Simply prop up against a wall in whatever configuration you like. You can paint them white to give them more charm, keep them natural, or go wild with colour.
26. Wine boxes
Look at packaging and different items around the home which you could re-purpose. One popular shoe storage idea is to upcycle wooden wine boxes or crates as baskets to store under seating.
You could also look at sourcing vintage farmhouse apple crates. These are typically upright structures with about three tilted crates attached.
27. Colourful crates
Speaking of crates, you could stack colourful crates as a feature wall. This would be perfect for a teenager's room or an industrial bachelor pad.
28. Wire mesh and grids
Organisational elements like wire mesh, grids or pegboards can be put to use for shoe storage too. Super easy to hang heels, but you will need to add some hooks for flat shoe storage. If you're renting in a shared house, this may be the way to go for minimal impact.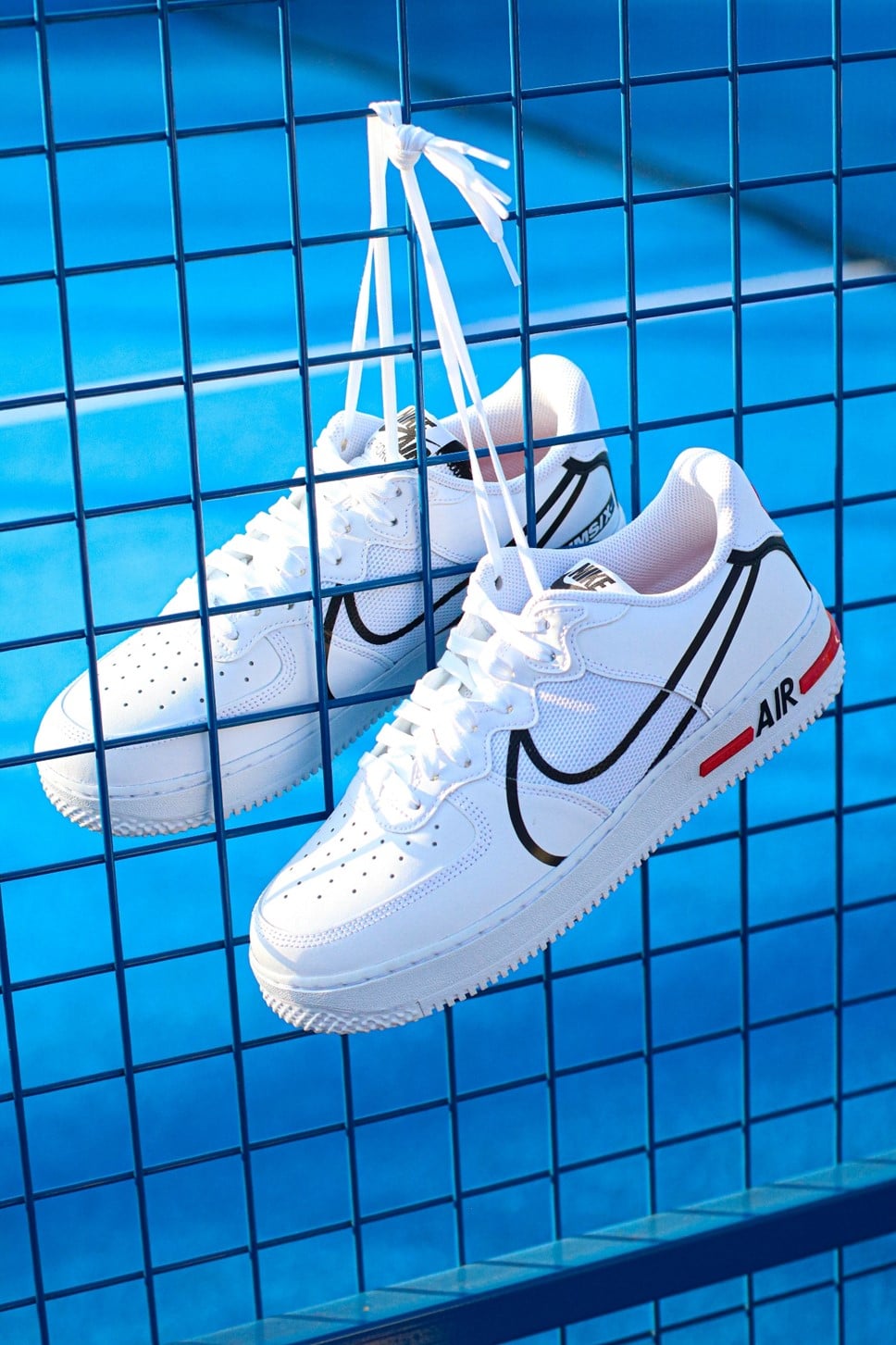 29. Closet shoe hooks
Hooks offer up a uniform way to store shoes and a perfect addition to existing wardrobe space. It's a very fast hack too.
30.  Towel rods
Line walls or closets with towel rods which are the perfect shape and size to store shoes.
31. Flip down shoe ledges
These are a nifty idea: fold down wooden slats that can be individually flipped up to store shoes. Probably a pretty simple DIY if you're handy! Otherwise, you can get a tradie affix something like this to your wall.
32. Baskets
Baskets are always a useful and harmonious storage element. Even if you just unceremoniously chuck your shoes in them every day, baskets of clutter oddly never appear cluttered.
33. Baskets with chalk signs
Make them even more functional. Designate each family member's shoe basket with a sign with their name.
34. Baskets up a wall
Again, use up that valuable wall real estate to remove the mess from the floor. It's a functional storage solution, perfect for any busy family.
35. Shoe storage ideas – curtains
If you keep all your shoes in an open cupboard or cabinet, you might like to install a curtain rod above and conceal your shoes behind a curtain.
36. Hack the racks
Look beyond traditional 'shoe storage' and steal from other rooms. For example, installing industrial kitchen racks is an effective way to create sturdy shelving.
37. Make it portable
Portable and stylish, rolling clothes racks are a practical shoe storage ideas.
38. Bespoke wardrobe fitouts
Of course, if you have the budget and are setting up a bedroom wardrobe fitout, that's the perfect time to factor in your shoe storage needs.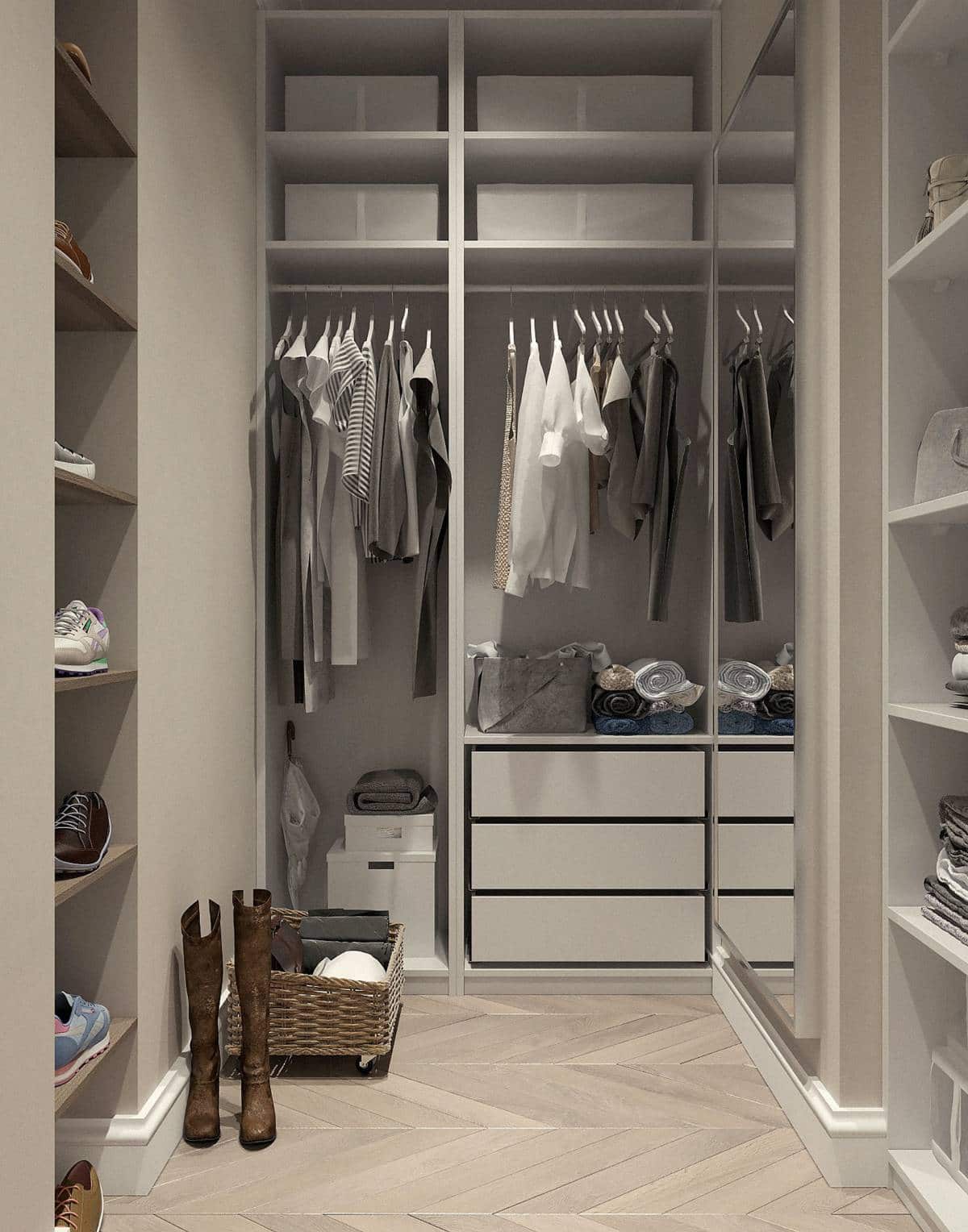 39. Retrofit built-ins
You could also retrofit existing bedroom built-ins with practical shoe storage solutions, like simple metal rods designed to hold shoes in a very space-saving way.
40. Shoe storage ideas – individual boxes
Finally, some people like to invest in individual storage containers for each pair of shoes. It isn't the most practical use of space nor is it inexpensive. But whether see-through or opaque with labels on the front, you'll find it easy to locate the pair you're looking for.
And there you have it, 40 different shoe storage ideas to make sure you never stumble over discarded shoes on the floor again! If you have any other shoe storage ideas that work for you, why not share them in the comments?